There is a stereotype that a man appreciates only a woman's nice appearance, magnificent body, and obedience. But if a man wants to have a long-term relationship, he notices absolutely different qualities.
Personal Gain drew 10 pictures showing the traits that a man appreciates in his future wife. Let's have a look and decide whether you agree or not.
10. Intelligence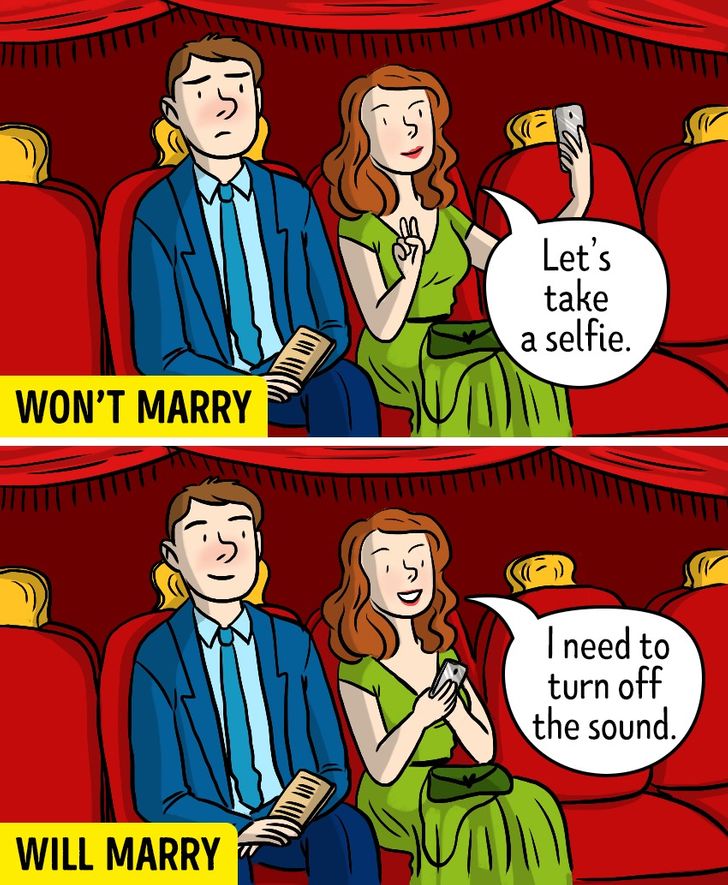 This trait is one of the most important for stable relationships: no one wants to feel awkward because of their partner's silliness. Men who say women need not be intelligent cheat.
9. Sense of humor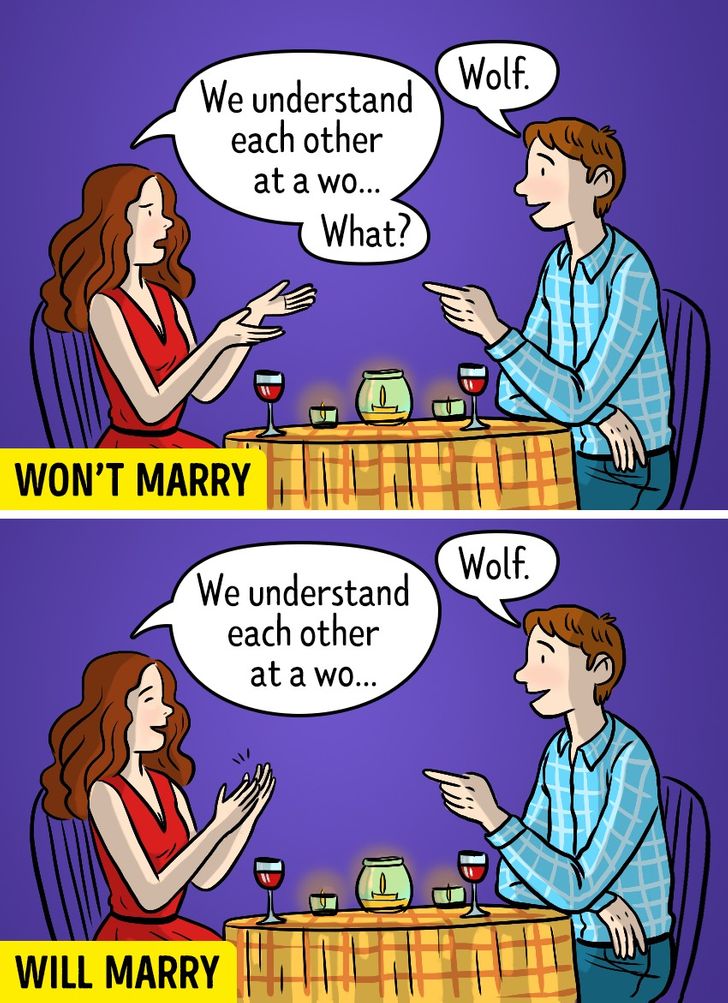 If you can get a joke and say something funny, you're probably a capable and strong person. In addition, it's always a pleasure to be around fun people.
8. Fidelity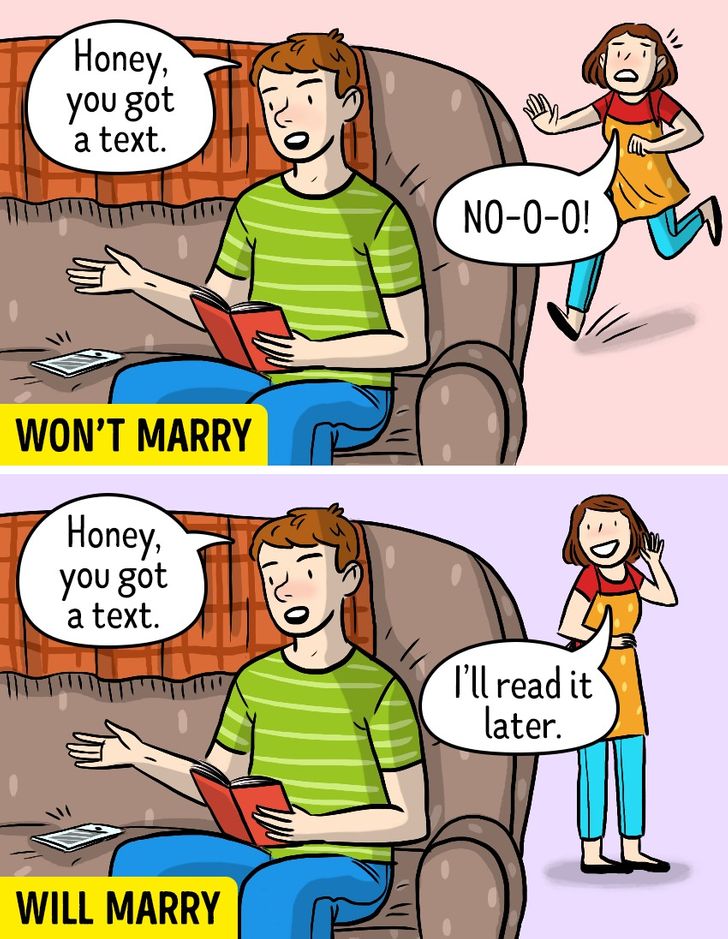 We can spend ages discussing whether people are monogamous or not. But let's admit that no one wants to be cheated on. A man wants to find a girl that will spend all her life with him. And emotional wounds never heal.
7. Self-confidence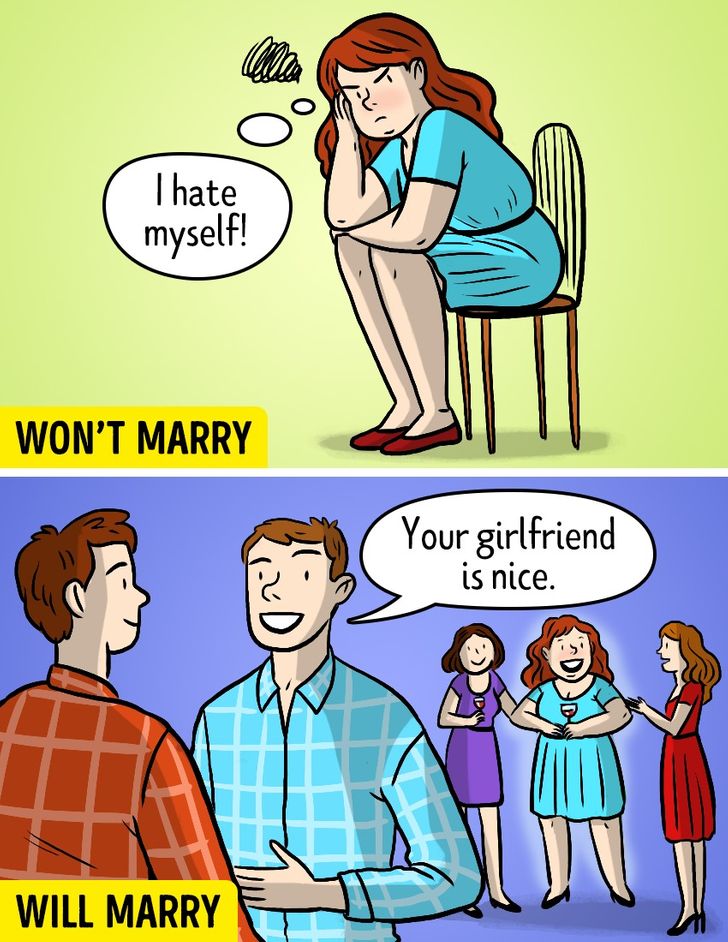 Self-confidence usually plays a more important role than a person's appearance. If a woman feels stunning, everyone thinks the same.
6. Kindness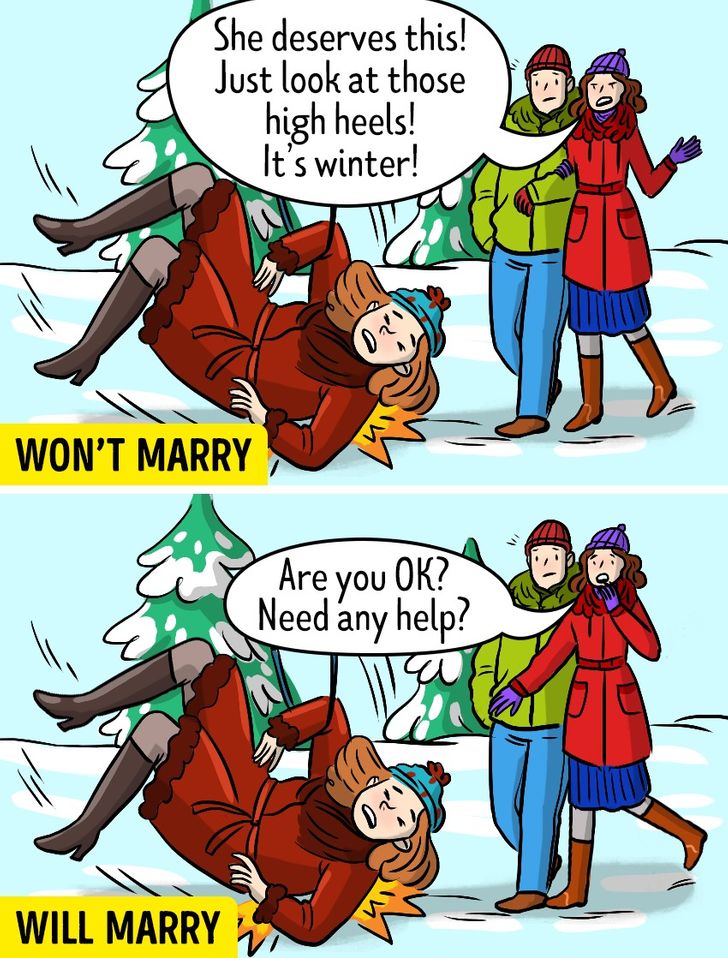 No one likes people who wish bad things upon others. But a person who always does something good shines from the inside out and attracts people.
5. Empathy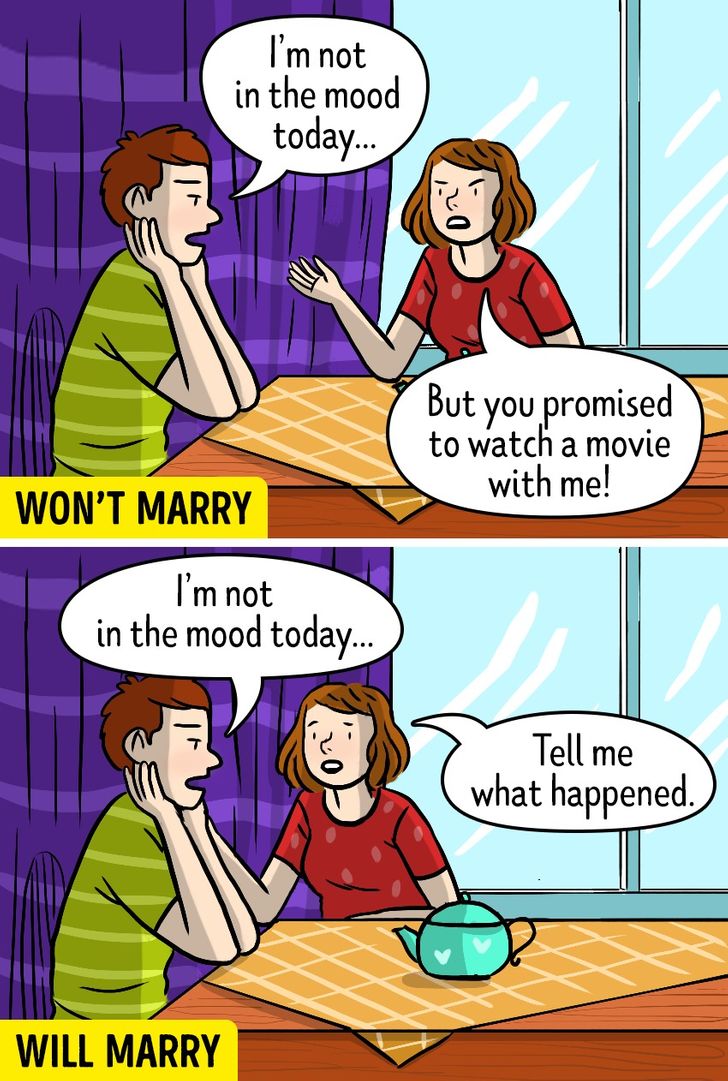 Some people think that this trait is burdensome and disturbing. But if a woman's ready to sympathize, she becomes more heartfelt: her beloved feels that she will always support him.
4. Readiness to listen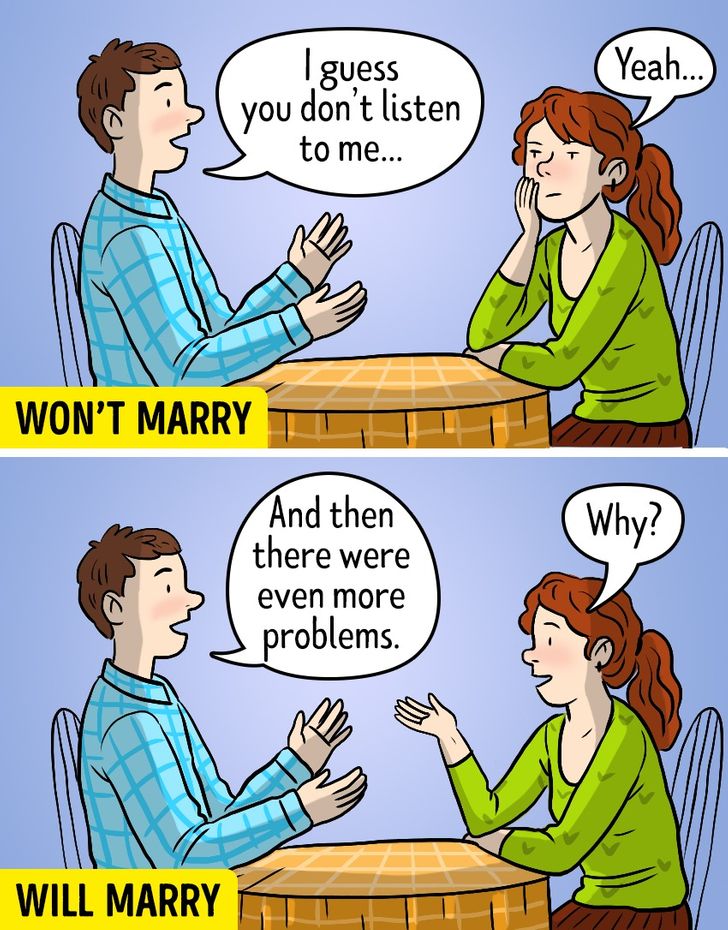 Men don't open themselves up too often. But when they do, they highly appreciate a woman who can listen to them and give advice.
3. Independence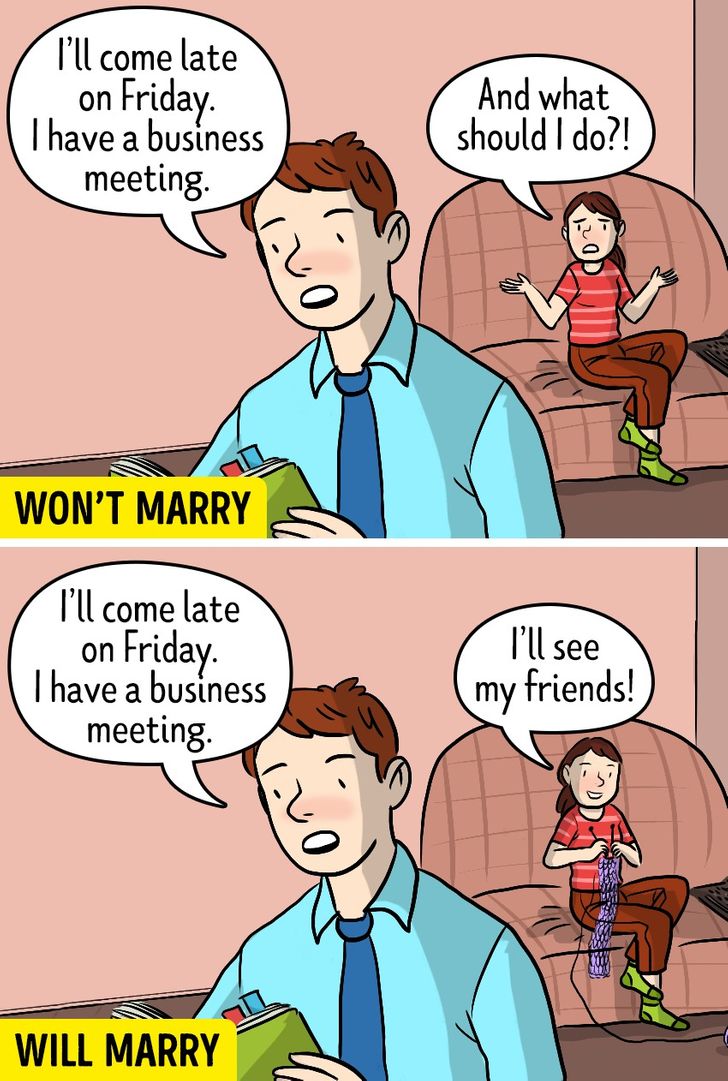 Of course, every man wants to protect his beloved and take care of her. But dependence and an inability to make simple decisions are natural only for kids. And a man doesn't want to be a woman's personal babysitter.
2. Simplicity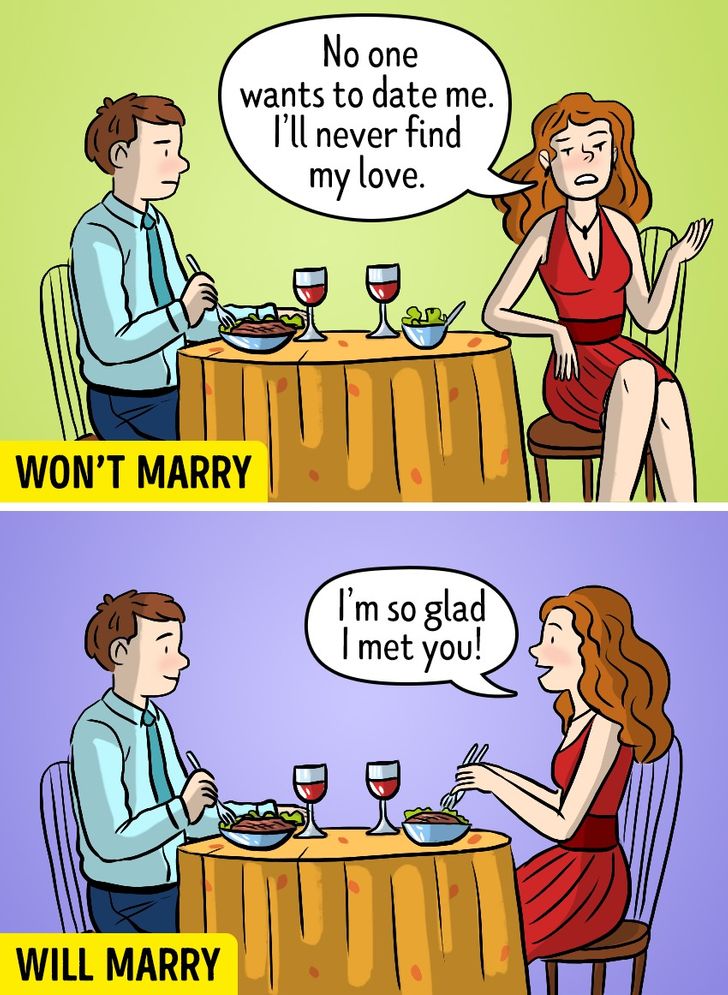 Everyone is fed up with the drama queen image. Men get bored with the hypocrisy and affectation. By the way, is it easy to wear a queen's mask permanently?
1. Directness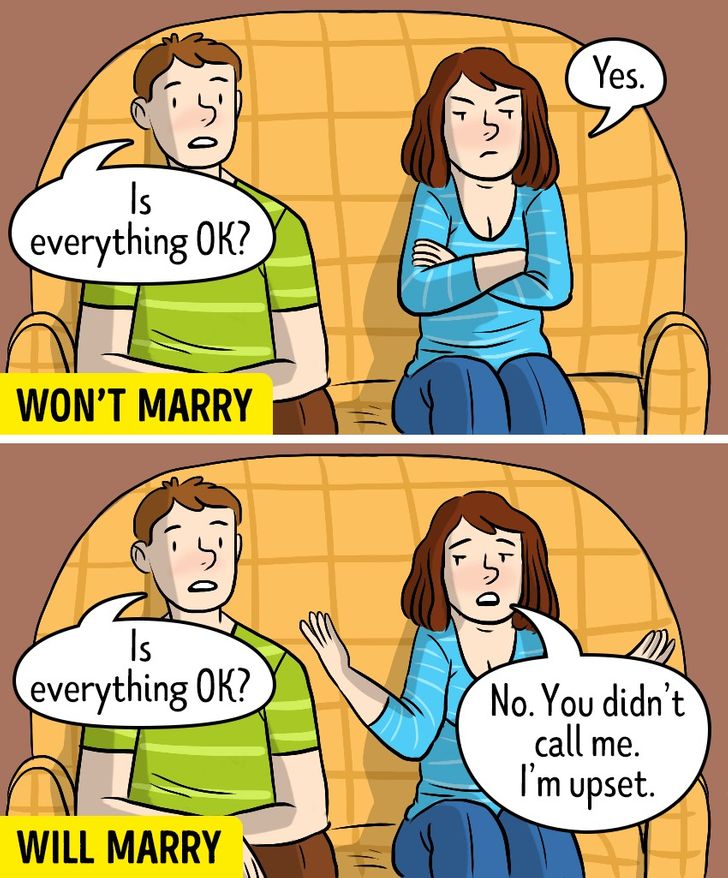 No one can read someone else's mind. That's why it's better to speak about your desires and dissatisfaction immediately. It helps to avoid further conflicts and psychological traumas.
So what do you think? Are these traits really important, or can anything be omitted? Share your opinion in the comments!