Femmes fatales often become the main characters of movies. They mesmerize men with their beauty, and these men in turn change the world in the name of love. But in real life, things are not that simple. It would take more than their appearance to make these women famous and charismatic. It had to be something else that made their names go down in history.
We at Bright Side decided to find out what these famous beautiful women really look life. And we have to admit that some of them really surprised us.
Bonnie Parker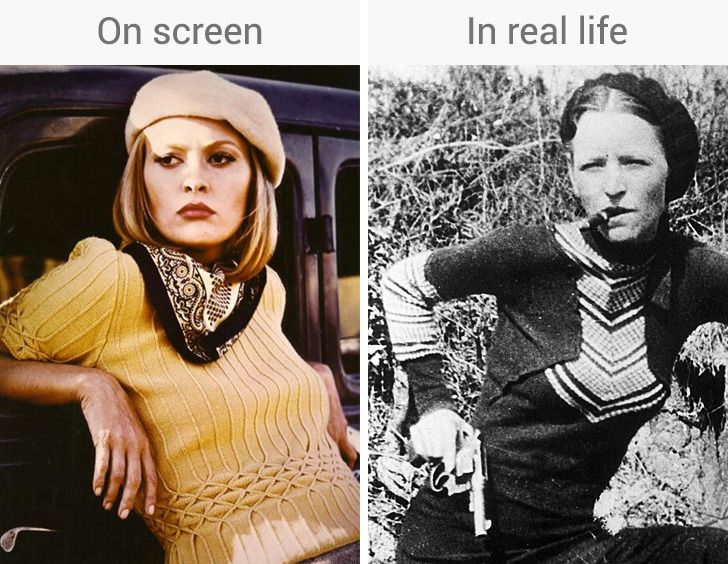 © Bonnie and Clyde / Warner Bros., © Eastnews
During the Great Depression in the US, a literal "couple" of robbers became world-famous. Their names were Bonnie and Clyde. The way the story goes is that these 2 met each other at the house of a mutual friend. Bonnie Parker was a waitress and she hated her life. Clyde Barrow seemed to her to be exactly the guy that she would never be bored with. When Bonnie Parker was alive she was demonized. The newspapers not only called her a robber, but also a cop murderer even though it was never proven that she took part in any of the incidents.
In 1967, a Bonnie and Clyde movie was released that received 2 Oscar awards and this famous American criminal was portrayed by Faye Dunaway.
Lina Cavalieri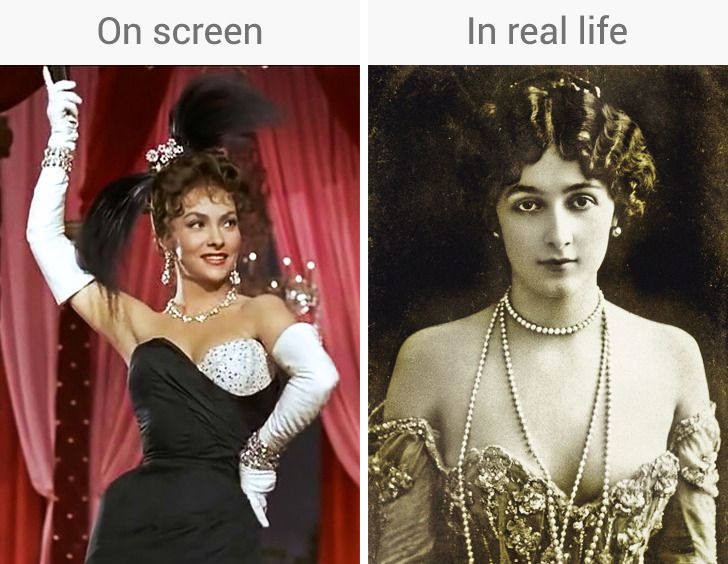 © La donna più bella del mondo / G.E.S.I. Cinematografica, © Eastnews
Lina Cavalieri is an Italian opera singer who started her career as a singer in restaurants and finished it on famous stages worldwide. She was one of the first photo models and the cards with her photos were sold in all European cities. Aleksandr Ivanovich Baryatinsky was in love with her but the emperor wouldn't allow him to get married to her. Cavalieri was married several times after that but none of these relationships was happy for her.
Gina Lollobrigida portrayed the opera singer in the movie Beautiful but Dangerous.
Barbara Radziwill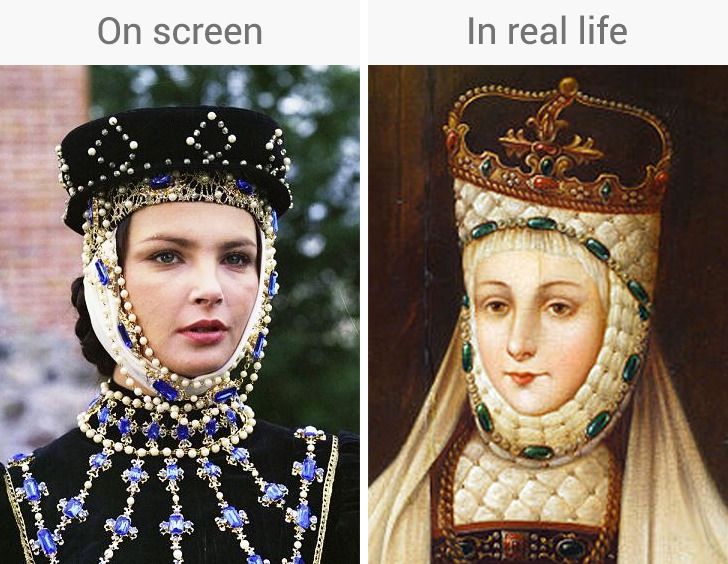 © Epitafium dla Barbary Radziwillówny / Zespol Filmowy "Perspektywa", © Wawel Royal Castle / Wikipedia
Barbara Radziwill was Queen of Poland and Grand Duchess of Lithuania. She was married to Sigismund II Augustus who was madly in love with her. But her mother-in-law Bona Sforza hated her. It is believed that she was the one who poisoned Barbara after she became Queen. After the death of his wife, Sigismund II never spoke to his mother again.
There is a legend that goes along with Barbara's name: it is believed that her spirit is still wandering around the Nesvizh Castle where Sigismund II Augustus once organized a spiritual seance just to see his beloved wife at least one more time. Barbara stayed in the castle but she made her husband promise that he would die in the Nesvizh Castle so they would be together. Unfortunately, Sigismund died in Knyszyn so as the legend goes their souls are forever apart.
In 1982, the story of the Polish Queen was told in An Epitaph for Barbara Radziwill. The main part was played by Anna Dymna.
Anne Boleyn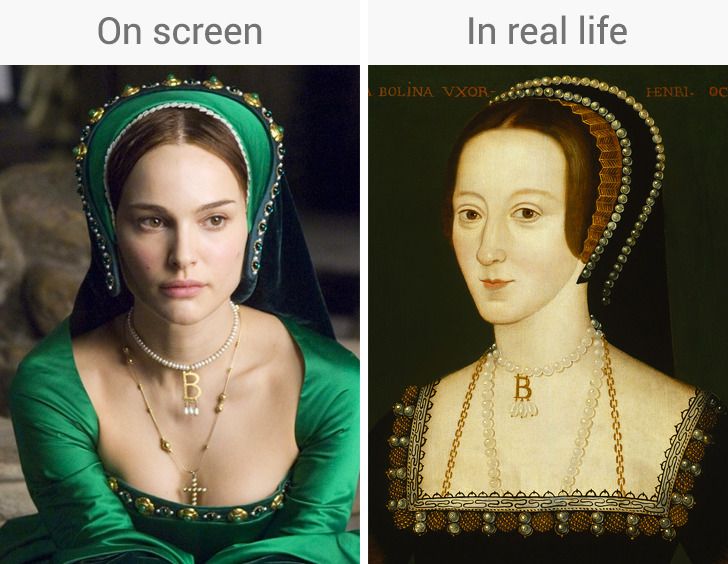 © The Other Boleyn Girl / BBC Films, © anonymous / Wikipedia
Anne was the second wife of the English King Henry VIII. Henry was already married when he saw the young Anne. He immediately fell in love with her and this love at first sight was so strong that he even managed to get divorced which was no easy feat back then. Anne and Henry got engaged and then she showed the worst side of her personality. She was scandalous, she spent a lot of money, and she threw extravagant and indulgent parties. The King was not a stupid man and he quickly realized this and moved on, finding another mistress named was Jane Seymour. He then sentenced Anne Boleyn to execution for her infidelity.
The sad story of the English Queen can be seen in The Other Boleyn Girl. She was portrayed by Natalie Portman.
Wallis Simpson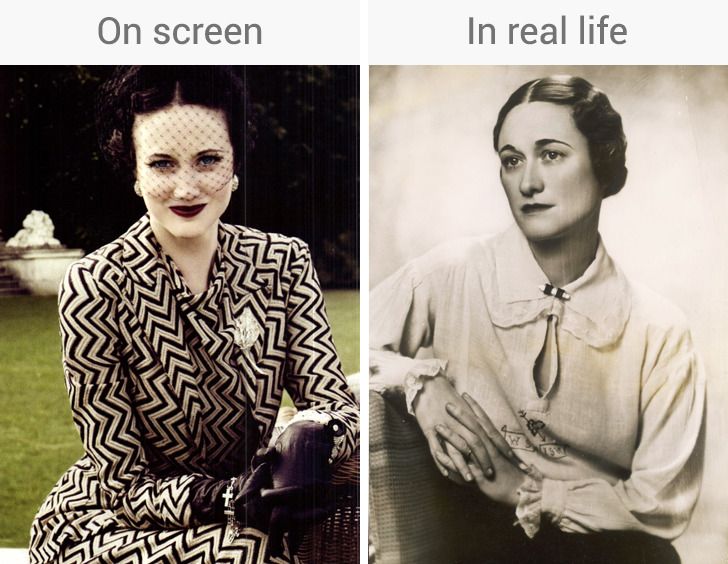 © W.E. / Lionsgate, © Eastnews
In 1936, British King Edward VIII decided to abdicate the throne just to get married to the twice divorced American actress Wallis Simpson. When they met each other, Edward was 36 years old and Wallis was only one year younger. She was a married woman when they first met, but this didn't stop the Prince from telling her about his feelings during their second encounter. The relationship developed quickly and the couple wasn't scared of walking together in public.
After the death of his father, Edward was supposed to become King but never did. His relatives presented him with a choice: it was either love or the throne and he chose love. Wallis and Edward lived together up until he died of cancer in 1972.
A movie about the love between the American actress and the British monarch was directed by Madonna. In the movie W.E., the role of Wallis Simpson was portrayed by Andrea Riseborough.
Mata Hari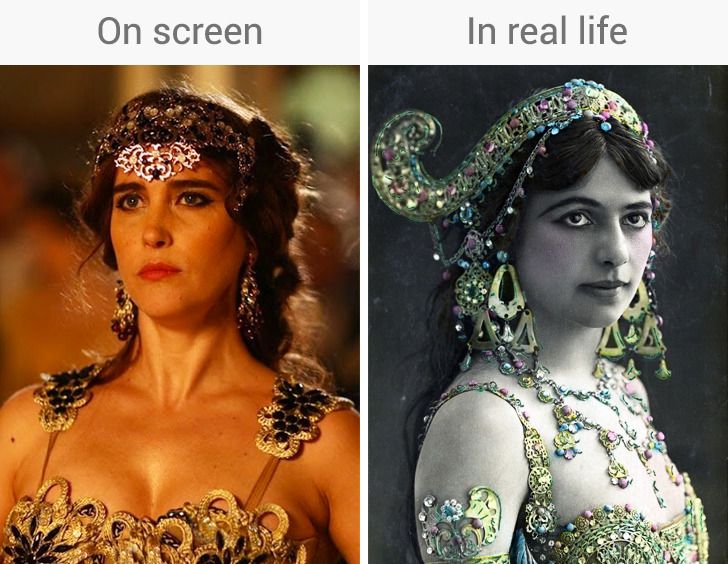 © Mata Hari / Star Media, © Eastnews
Margaretha Geertruida "Margreet" MacLeod also known as Mata Hari was a dancer, a courtesan, and… a spy. After an unhappy marriage, she moved to Paris. There, Mata Hari started performing Eastern dances and soon became a popular star. This allowed her to find a rich man, then another one, and another one. Many men wanted to spend their time with Mata Hari, and she chose only the richest and the most influential ones.
During the First World War, the dancer, who kept the same lifestyle moving around several European countries, was recruited by the German intelligence. Sometime later, she became an informant for the French. In France, she cracked very quickly, was sued, and executed 6 months later.
There is a TV series called Mata Hari and the main role is portrayed by Vahina Giocante.
Queen Victoria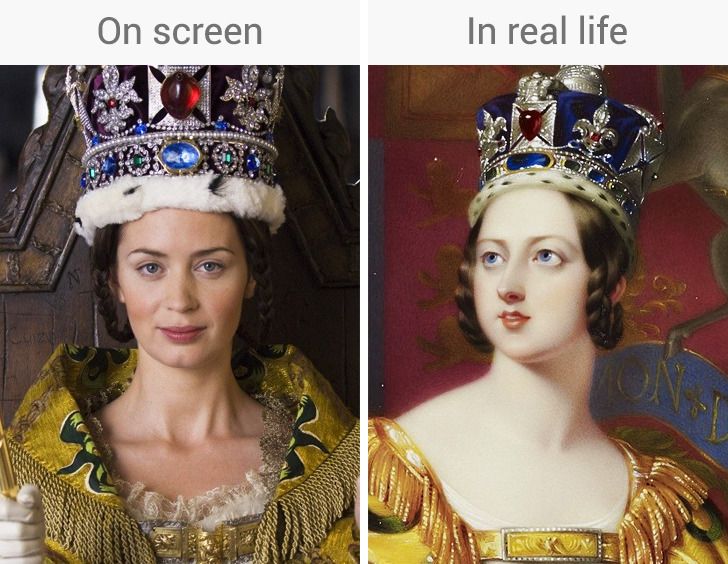 © The Young Victoria / GK Films, © Henry Pierce Bone / Wikipedia
During the reign of Queen Victoria, Great Britain was thriving, and people loved her for that but also for a different reason. Victoria was gradually decreasing the influence of the monarchy in the lives of the common people and she was the example of a person who was able to live without luxury. The Queen was really in love with her husband Albert and he loved her too. The spouses had 9 children together who later got married to the members of royal dynasties all around Europe.
There is a movie called The Young Victoria where the Queen was portrayed by Emily Blunt.
Isadora Duncan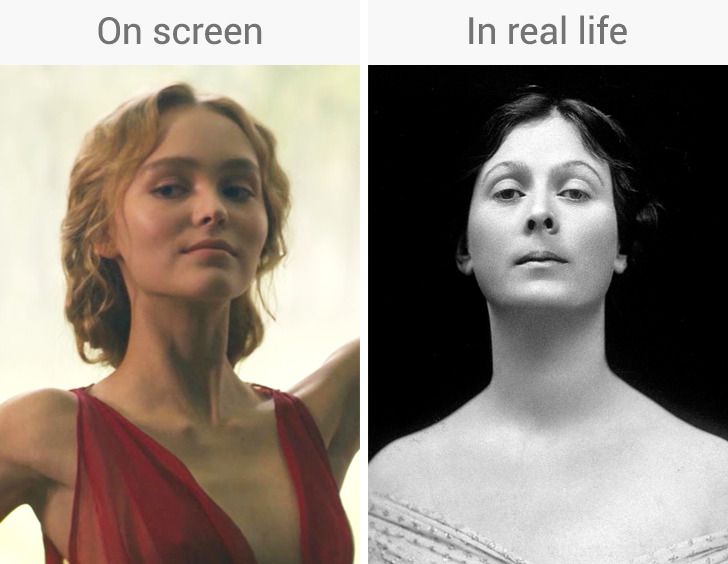 © La Danseuse / Les Productions du Trésor, © Charles L. Ritzmann / Wikipedia
Isadora Duncan was a famous dancer, wife, and muse of Sergei Yesenin. She traveled around the US and Europe but she always considered teaching her calling. She came to the Russian Empire in 1921 where she was offered the opportunity to open a dance school and get help with the financing. This was the time when she met Yesenin and he became her husband. The marriage didn't last long and in 1923, the poet got tired of living with the famous dancer and decided to divorce her as he was used to being the center of attention in his society.
There are several movies about Isadora Duncan and very recently a movie with Lily-Rose Depp has been released titled The Dancer.
Which of these famous ladies do you think was portrayed the best? And who would you like to add to our list? Tell us in the comment section below.