Most people know who the members of the Windsor family (better known as the monarchy of the United Kingdom) are. Almost all of us also know how they always look very stylish. However, not everybody knows that clothes are one of the most effective ways Royals have to send a subtle message. Tributes, secret messages, and even criticisms: anything and everything can be behind the choice of a color or the design of a dress.
At Bright Side, we discovered several hidden meanings in Royal attire and we wanted to share our discoveries with you so that you can understand them too.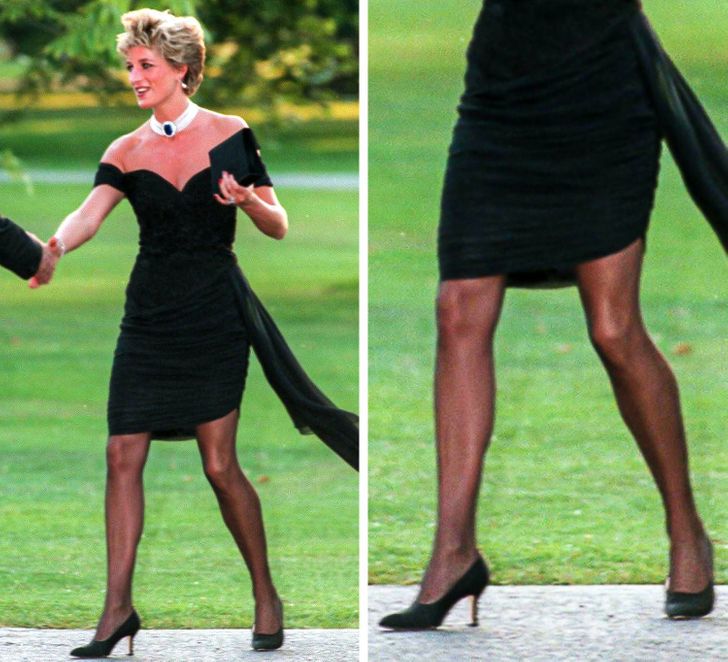 In June 1994, Princess Diana appeared at an event wearing a dress that broke royal etiquette. The skirt ended above the knee and her shoulders could be seen. That same day, Prince Charles gave an interview where he made public the fact that he had had an affair with Camilla Parker Bowles. But Princess Diana's spectacular dress drew all the attention and made it to most covers of magazines around the world.
The year 2017 marked the 20th anniversary of Lady Di's tragic death. Kate paid a very classy tribute to her by wearing a beautiful dress with a poppy pattern. This flower is used to remember those who are no longer with us. It is a symbol of respect, service to the state, and sacrifice throughout England.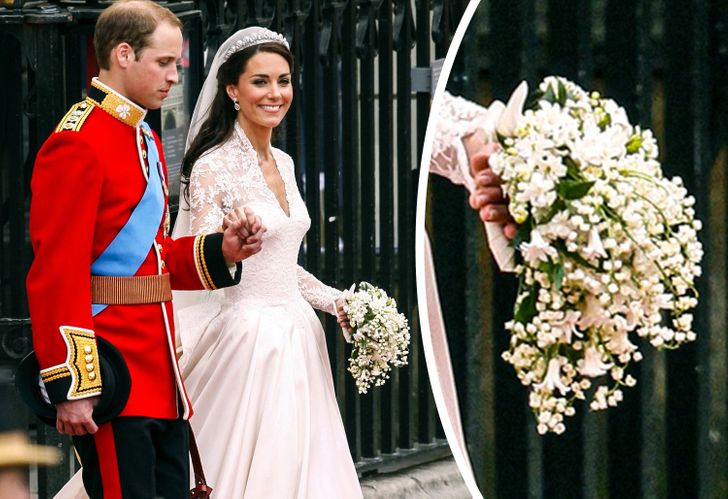 But that was not the only tribute she paid to Lady Diana. When she got married, Kate carried in her hands a beautiful bouquet. Among the flowers were lilies of the valley, symbolizing the return of happiness. Many years ago, the royal family (and their fans around the world) lost joy with the death of the Princess of Wales. That will be the title Kate will receive when Prince Charles ascends the throne.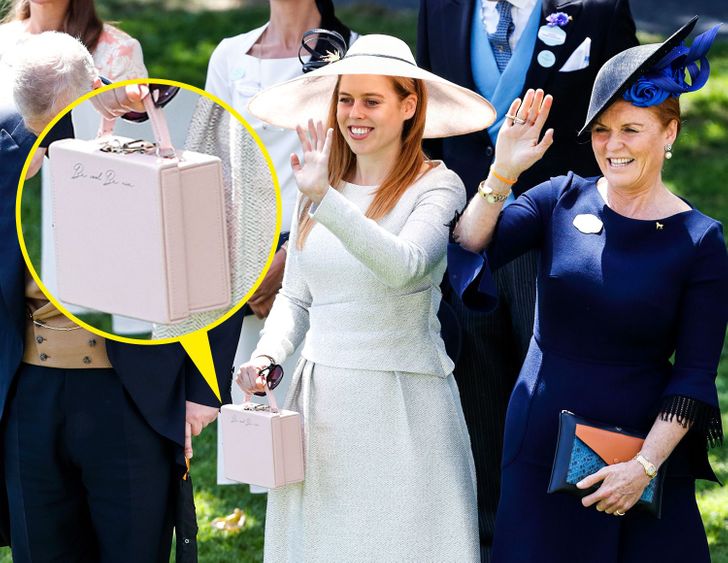 Princess Beatrice is William and Harry's cousin. In 2018, she appeared at a riding event and everyone was shocked because of a simple item that she was carrying. On her bag, you could see a slogan that said, "Be cool, be nice." This is the motto of an anti-bullying campaign that she takes part in. During an interview with Vogue magazine, she confessed that she knew a lot about the issue because she has spent her life under public scrutiny, as many other celebrities have done.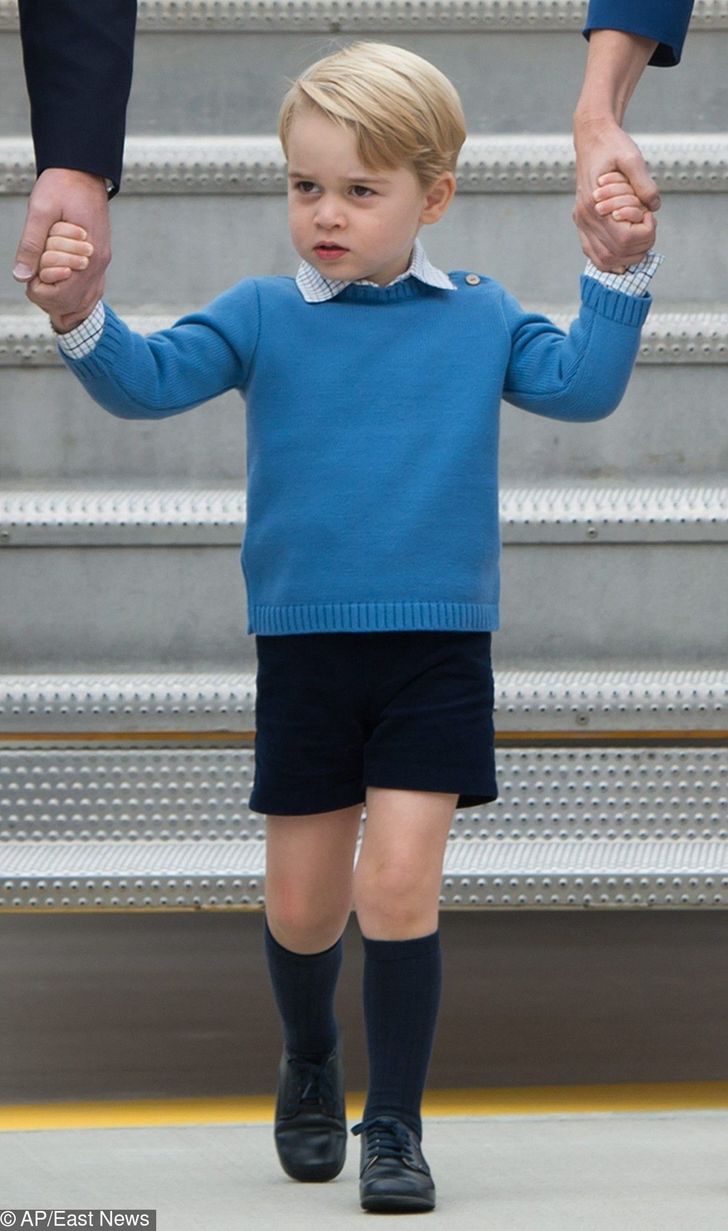 Whenever little Prince George appears in public, he always wears shorts. In many societies, long pants are exclusively worn by adults. Wearing trousers, for a little boy, is considered to be very middle-class and very suburban. Let's keep in mind that little George will one day be the king of England. But just in case you forget, his outfit is a reminder of his role in society.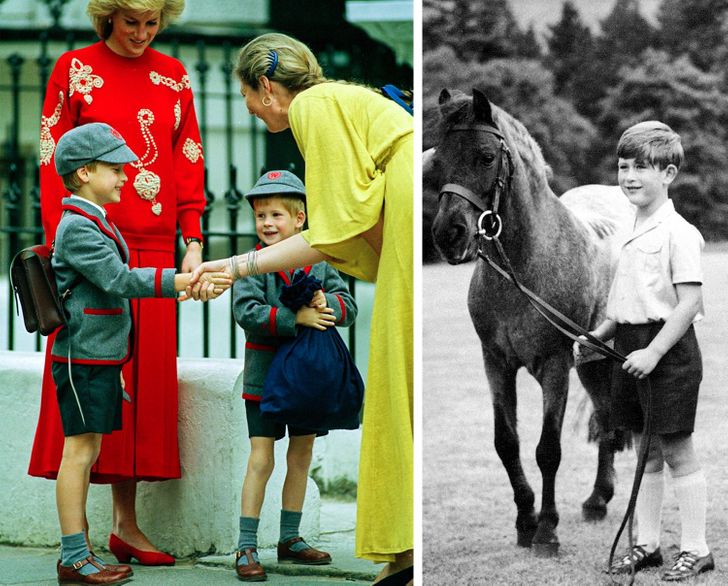 This, by the way, is a long-standing family tradition. When they were young, William and Harry wore shorts as well. And if we go even further back in time, we can see that it was the same for Prince Charles.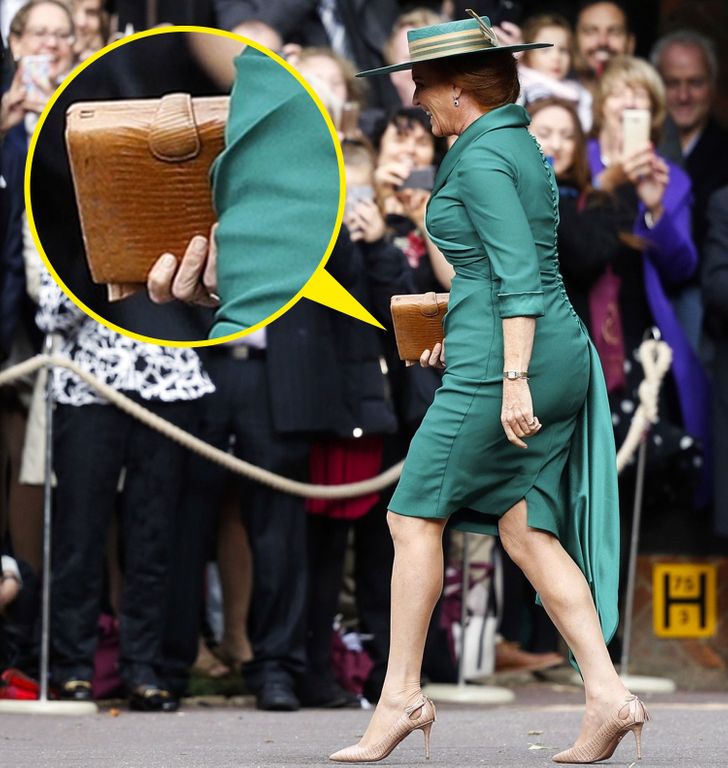 Prince Andrew's ex-wife is known for her keen sense of fashion and her classy taste when it comes to choosing attire. When her daughter, Princess Eugenie, got married in 2018, she attended the wedding wearing a beautiful green dress. An incredibly touching detail was that she also brought with her the same bag her own mother wore to her wedding in 1986.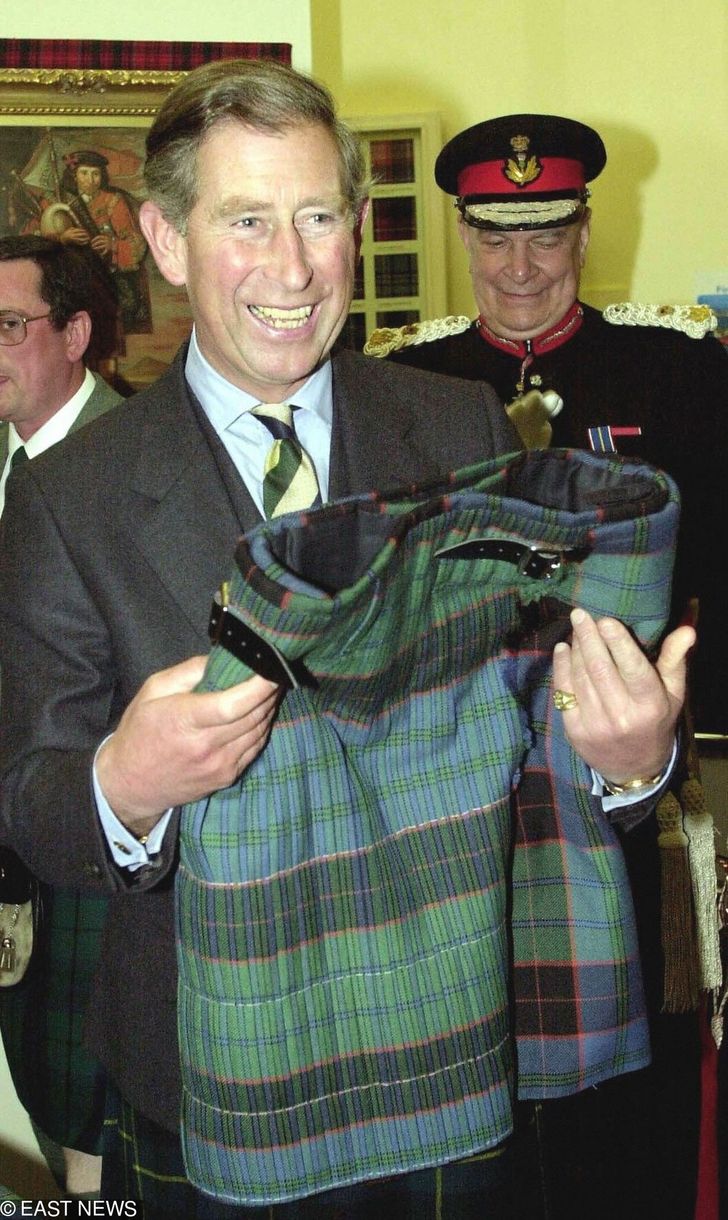 <
One of the most important responsibilities that the royal family holds is to be the symbol of a prosperous and unified United Kingdom. They don't just represent England, but the union of 4 countries. So Prince Charles makes sure to wear a kilt every time he travels to Scotland. This traditional men's garment serves as a reminder to the Scots that the royal family is part of Scottish culture and takes it into account just as much as any other tradition from the rest of the UK. After all, the royals have different Scottish titles of nobility too.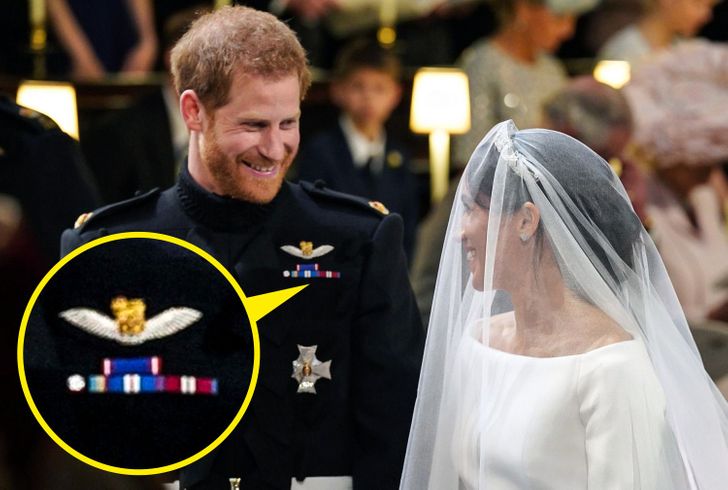 When Harry married Meghan Markle, he had to ask Queen Elizabeth II for special permission to wear his military uniform on his wedding day. The frockcoat uniform features the medals and military decorations he earned during his 10 years of service. Harry holds the rank of Captain General of the Royal Marines, and wears with special pride the Star of the Grand Cross Knight Commander of the Royal Victorian Order he won for his work in representing The Queen in Britain and abroad.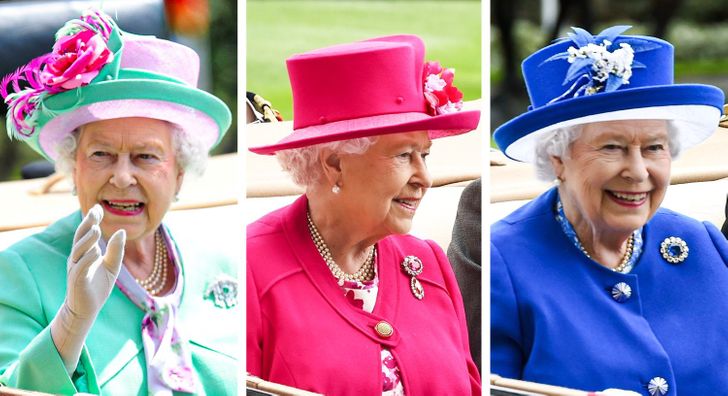 Queen Elizabeth II draws crowds wherever she goes. That's why she always makes sure to wear bright colors like green, pink, or purple. She sometimes even wears neon! That way, she'll stand out so that everyone can see her, no matter how far away they are from her. People will then be able to say, "I saw the Queen."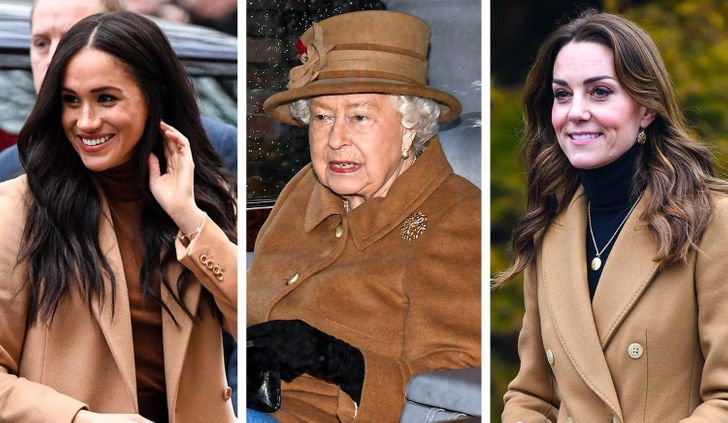 In 2020, the world was shaken when Harry and Meghan announced that they would step down from their role as senior members of the British Royal Family. Then, something unusual happened. First, Meghan Markle was seen wearing brown. Then, the Queen, who we previously said was reluctant to wearing clothes with conventional shades such as beige or pastel, wore a camel coat and a matching hat. And finally, Kate Middleton did the same. Some people have suggested that this was a way to show the world their support for the young couple after such a tough decision.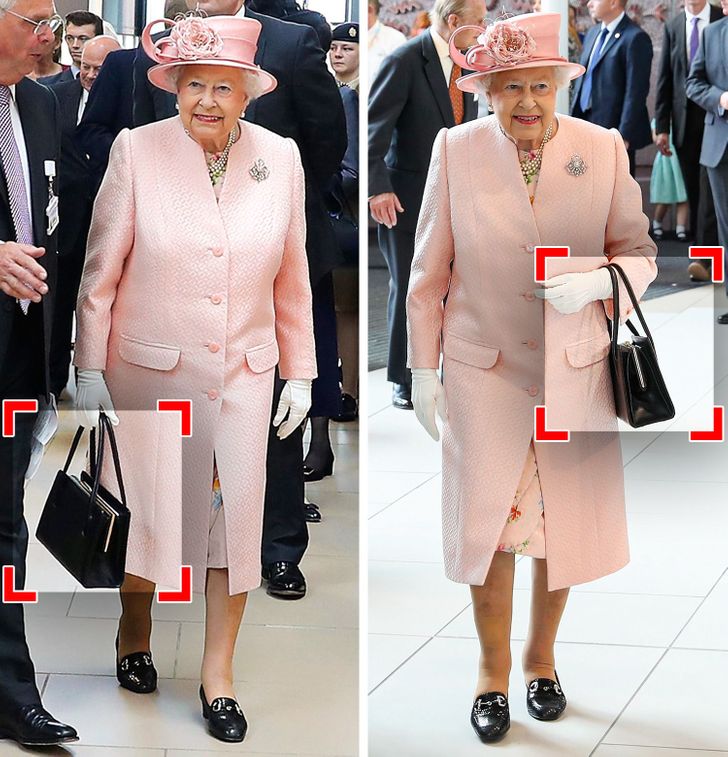 The queen is always meeting new people from all walks of life. But how does she end a conversation when she's tired, without offending anyone? She just has to use her bag. It's actually a very efficient way of sending a message without anybody noticing. She uses it to ask her assistants to approach her with some excuse.
If she's sitting at the table and the bag is just there on the floor, it means she wants the meal to end immediately.
If she places it on the table, it means she wants everything to be finished within 5 minutes.
If she is standing and passes the bag from her left arm to her right, she wants someone to come over to interrupt her and push away the person who's talking to her.
Let's say you find yourself in the middle of an uncomfortable situation: what would you do to communicate something without saying anything?