Most people are of the opinion that show business and cosmetic surgery go hand in hand. And they can't be blamed for it. After all, there are many celebrities out there who follow a series of beauty standards that are far from being real— or realistic. And, many times, in order to comply with these, they feel the need to go through surgery as many times as necessary. Still, it's important to keep in mind that there are other celebrities who, empowered as they are, are encouraged to accept that they will grow old and their body will age. They celebrate natural bodies.
And Bright Side wanted to make people aware of this very healthy new trend that shows how acceptance can be a choice too, so we made a list of 11 celebrities who've refused to get plastic surgery.
1. Julia Roberts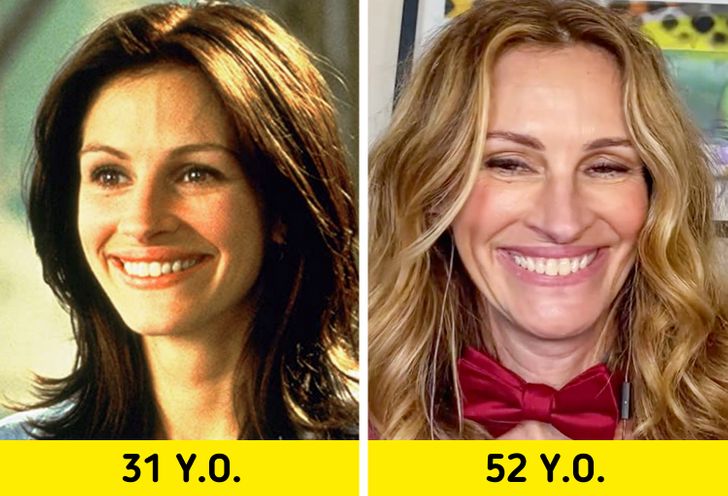 © Notting Hill / Polygram Filmed Entertainment and co-producers, © CORE/Ferrari Press/East News
She has one of the most charming smiles in Hollywood, and is one of the celebrities who chose to stay away from plastic surgery. "I want my kids to know when I'm pissed, when I'm happy, and when I'm confounded. Your face tells a story and it shouldn't be a story about your drive to the doctor's office," Roberts explained when she was interviewed by People magazine after becoming the new face for Lancome's ad campaign.
2. Helen Mirren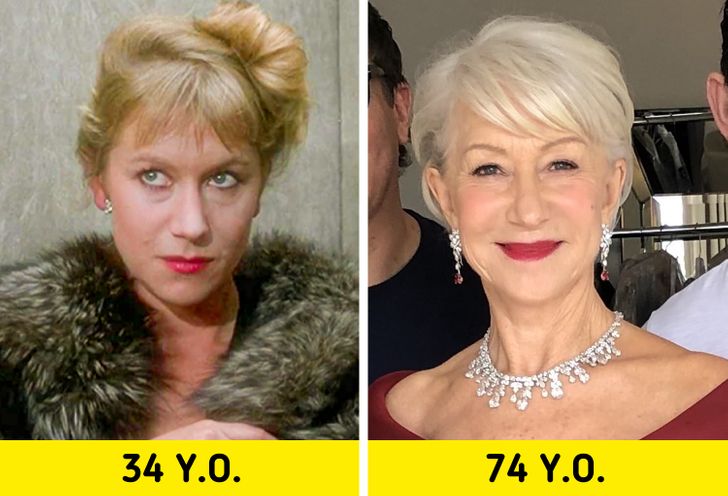 © The Long Good Friday / Black Lion Films and co-producers, © helenmirren / Instagram
At 75, the Oscar winner that starred in movie The Queen looks gorgeous. But her beauty has absolutely nothing to do with plastic surgery. It's more about resorting to a few makeup tricks and cutting her hair herself. "I did not want that overly smooth face that's hardly recognizable. I've been retouched in movie posters and I look at it and go: 'Well, it's all very well, I look kind of great, but, it's not me at all. It's some construct up there," declared the actress during an interview with British paper The Daily Mail. And she says that the only procedure she recently had done is tattooing her eyebrows, which she says boosted her confidence to new levels.
3. Winona Ryder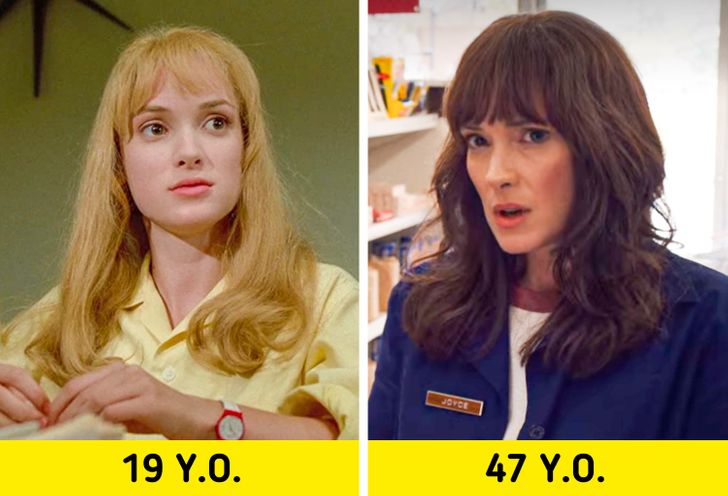 © Edward Scissorhands / Twentieth Century Fox, © Stranger Things / 21 Laps Entertainment and co-producers
Winona Ryder is another example of an actress that feels comfortable in her own skin, regardless of her age, and has no intention whatsoever of undergoing plastic surgery, or at least none that we know of. She does, however, recognize the pressure that actors and actresses feel in relation to this question. The actress from Edward Scissorhands prefers to stay away from surgery because, according to her own words, she actually loves getting older and has waited a long time to have an older appearance.
4. Tina Fey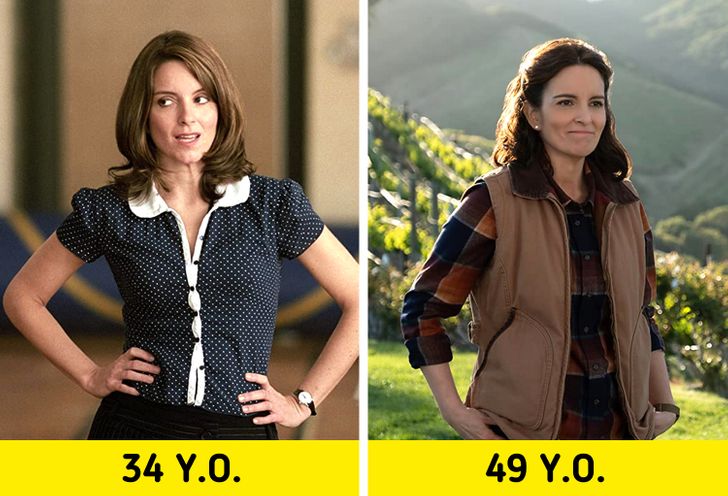 © Mean Girls / Paramount Pictures and co-producers, © Wine Country / Dunshire Productions and co-producers
Comedian and screenwriter Tina Fey says that she likes the challenge of her changing appearance as she grows old. She still admits to being a little confused about the tendency to get rid of every single sign of aging before it can even be noticed. She also says that she prefers to not use Botox as a magical cure for everything and instead tries to just stay in shape.
5. Diane Keaton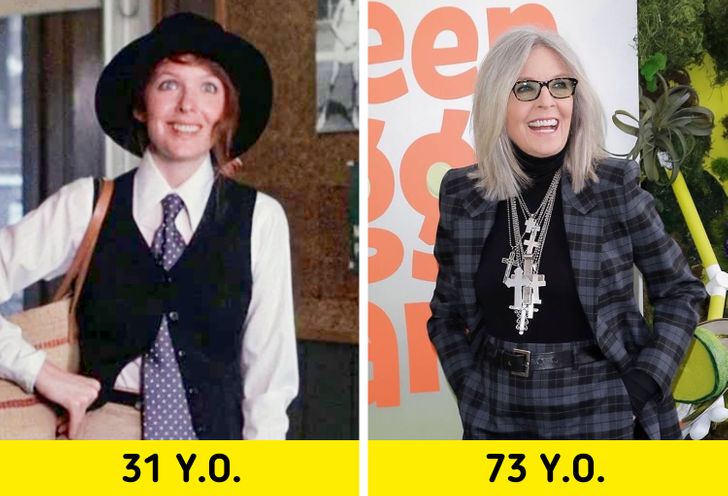 © Annie Hall / Jack Rollins & Charles H. Joffe Productions and co-producers, © diane_keaton / Instagram
During an interview with People magazine, Annie Hall's star said she has a great method to figure out who has had plastic surgery and who hasn't. It consists of just looking at their hands, and if these vary in relation to their face, it means that the person probably underwent some kind of surgery at some point. Still, her firm stance against surgery doesn't mean that she neglects her appearance. Instead, it actually proves that her secrets to looking beautiful, namely exercising and not dyeing her hair to brighten up her face, work like a charm.
6. Brigitte Bardot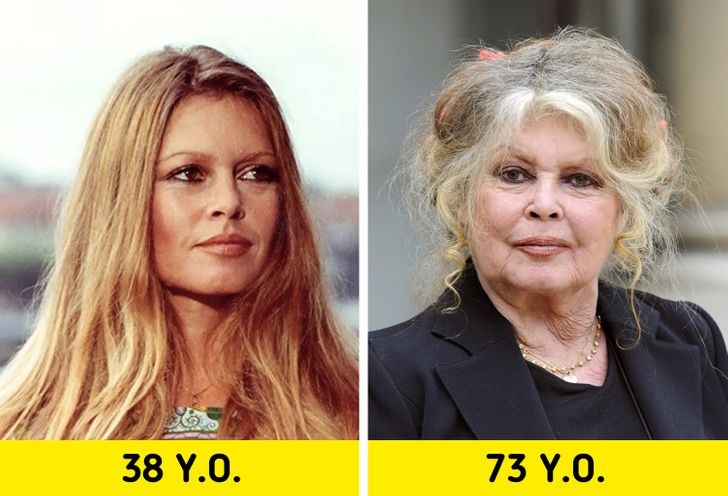 © Don Juan ou Si Don Juan était une femme… / Filmsonor and co-producers, © AFP/EAST NEWS
Once known as the face of French fashion, model and actress Brigitte Bardot has consistently said "no" to plastic surgery, making it very clear that her days as an international personality were over when she shot her last movie back in 1973. Today, the actress is committed to the fight for animal rights, and on her 86th birthday, she made one of her wishes come true — to make sure that we as a race get to a point in which we treat animals with respect.
7. Rachel Hunter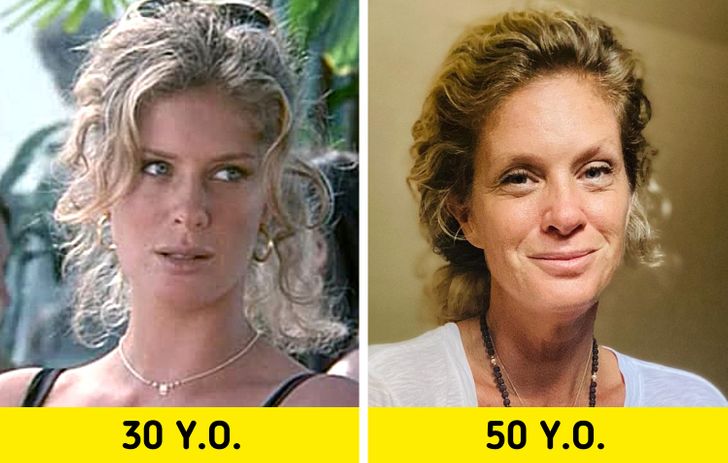 © Tripfall / Rojak Films, © rachelhunterx / Instagram
Despite being a model and appearing on the covers of the most popular magazines of the fashion industry, Hunter says she is horrified when she looks at pictures of herself. And that is even though she's actually comfortable with the way she looks in real life. However, her perception of herself changed when she started working on the television series Rachel Hunter's Tour of Beauty.
"After going on this journey and seeing other cultures, away went that superficial idea of beauty. Our ideas of beauty are old and need to be shattered. We have no self-acceptance," she told British newspaper The Daily Mail during an interview.
8. Amanda Peet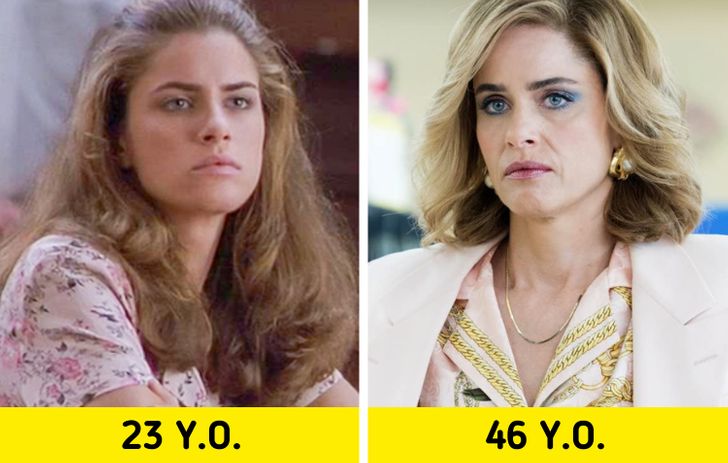 © Law & Order / Studios USA Television and co-producers, © Dirty John / Atlas Entertainment and co-producers
During an interview with People magazine, actress Amanda Peet from Dirty John said that her daughters are one of the main reasons she would never have plastic surgery. She adds that we're all going to get wrinkles, so we have to go down the road of acceptance instead of trying to hide our aging body. That, of course, doesn't mean that Peet doesn't worry about having a nice appearance. She still resorts to tooth whitening treatments, hair dyeing, and anti-aging creams.
9. Pink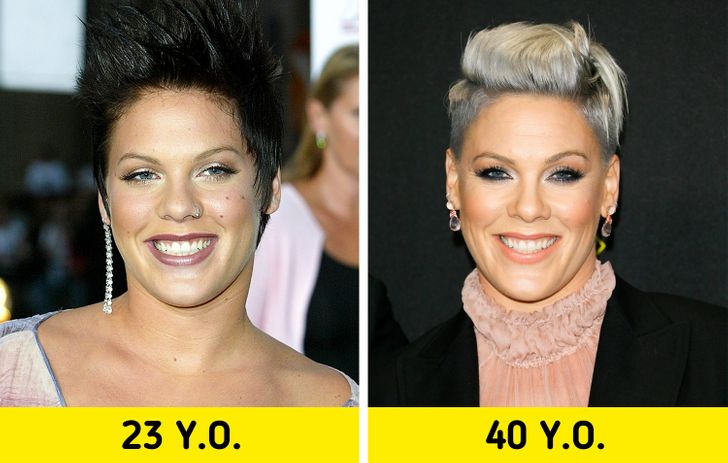 © Allstar/Graham Whitby Boot/Mary Evans Picture Library/East News, © JEAN-BAPTISTE LACROIX/AFP/East News
In a sort of reminder note to herself that she posted on her Twitter account, Pink wrote: "Dear Me, you're getting older. I see lines. Especially when you smile. Your nose is getting bigger. You look (and feel) weird as you get used to this new reality. But your nose looks like your kids, and your face wrinkles where you laugh." According to her own statements, the singer and songwriter chooses to accept the natural aging process and does not support any type of plastic surgery.
10. Judi Dench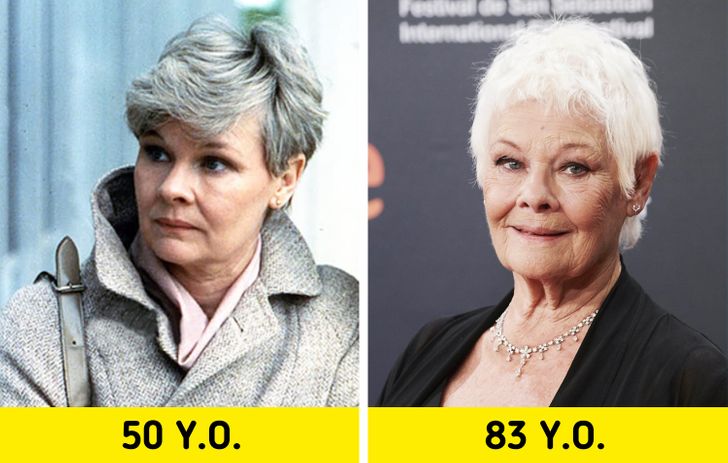 © Wetherby / Film Four International and co-producers, © Thorton/DDP Images/East News
The British actress and writer defends the idea of aging naturally and is against all kinds of cosmetic surgery. However, she did admit that she once considered going under the knife. "Every time I go to America I wonder if there is some process where it could be all sucked out and I could be there in time for dinner, but I'm frightened it would all drop off under the anesthetic," said the Oscar winner jokingly after her astonishing performance in Shakespeare in Love.
11. Jennifer Aniston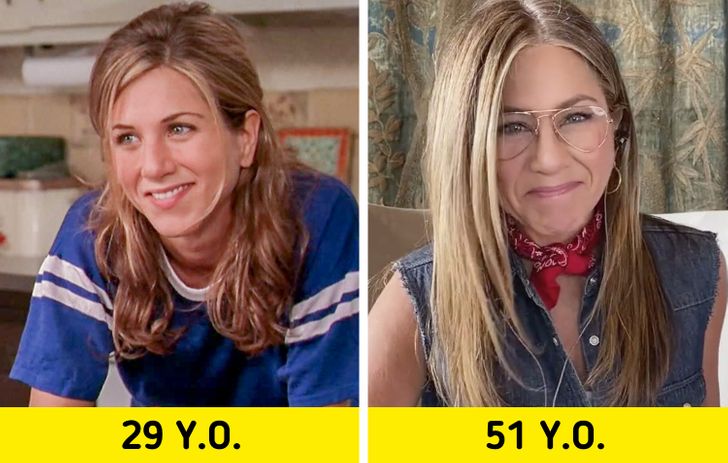 © The Object of My Affection / Twentieth Century Fox, © CORE/Ferrari Press/East News
Aniston agrees with several of the women on this list about the fact that people in showbiz feel a certain pressure to stop the passage of time. And she explains that she doesn't shoot anything into her face because there are other things that women can do to look young and beautiful. She mentions hydration, facial massages, and creams as examples of those.
In addition, the actress believes that fashion should broaden up its beauty standards to include people of all ages, not just perfect 20-year-old women.
If you were just as rich as these stars are would you get some part of your body done? Which part and why? And if not, why do you think it's a bad idea?