Although some celebrity marriages are short-lived, many of them have withstood the test of time. Some stars were lucky to find their soulmates when they were teenagers, or college students, and have been happily married for many years. In fact, some Hollywood couples are still going strong even 30 or 40 years since they said, "I do."
We at Bright Side think there's a lot that we can learn from these celebrity couples. Luckily, they are happy to share their secrets to a long-lasting marriage.
1. Jon Bon Jovi and Dorothea Hurley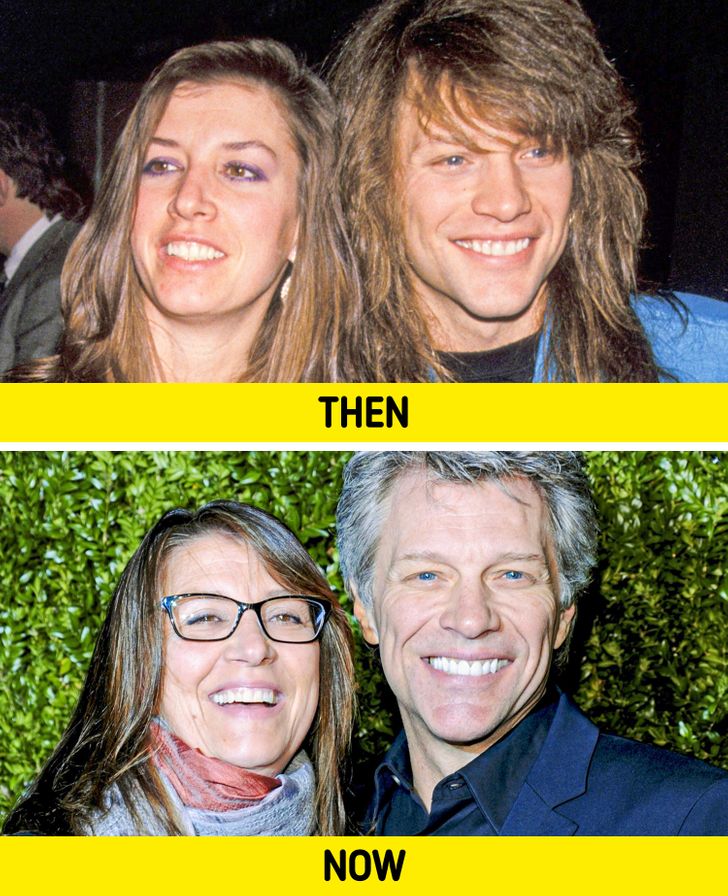 © Ron Galella / Ron Galella Collection / Getty Images, © 0000554/Reporter / East News
The rock star and his high school sweetheart Dorothea tied the knot in Las Vegas in 1989. They have known each other for more than 40 years, and they have 4 children together. When asked about their secret to keeping their bond strong for so many years, Bon Jovi said that it's their respect for each other. "And we really like each other. We want to hang out," he added.
2. Snoop Dogg and Shante Broadus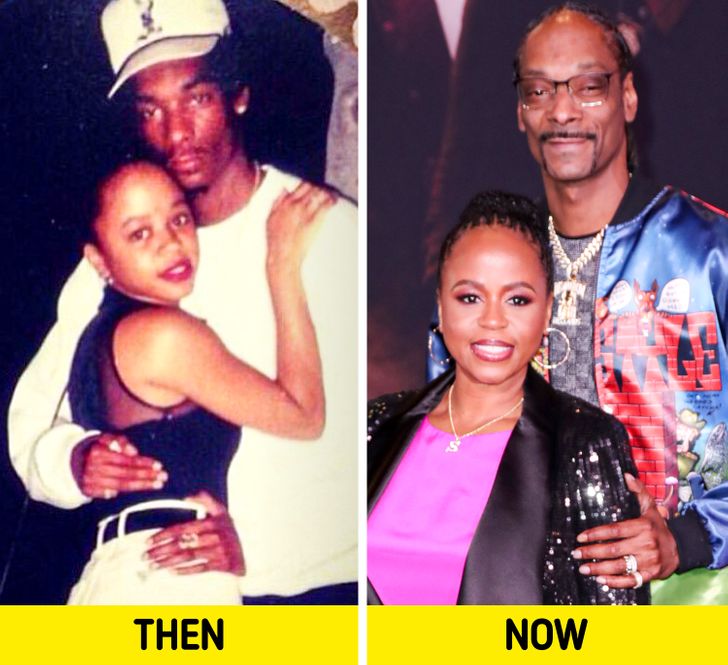 © SnoopDogg / Twitter, © Leon Bennett / WireImage / Getty Images
The award-winning rapper met his wife Shante when they were high school students. They got married in 1997, and although the couple filed for divorce in 2004, they are still together and have 3 children. They renewed their wedding vows in 2008, and have been inseparable ever since.
3. Bono and Ali Hewson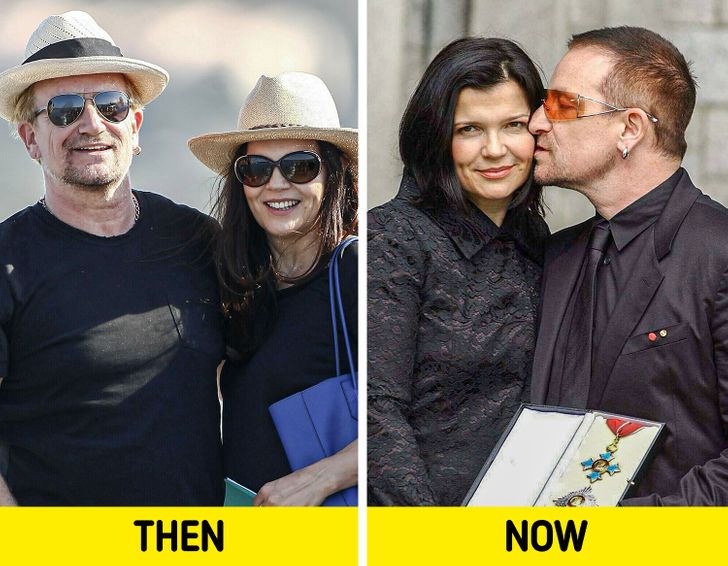 © DFY+PPX / East News, © BIGPICTURESPHOTO.COM/EAST NEWS
The U2 singer and his wife Ali Hewson have been married for over 40 years and have 4 children. In an interview that happened to be on their anniversary, Bono said they met in high school: "We were teenagers, went to the same high school. And just so happens that one afternoon I walked her to her bus."
4. Elizabeth Banks and Max Handelman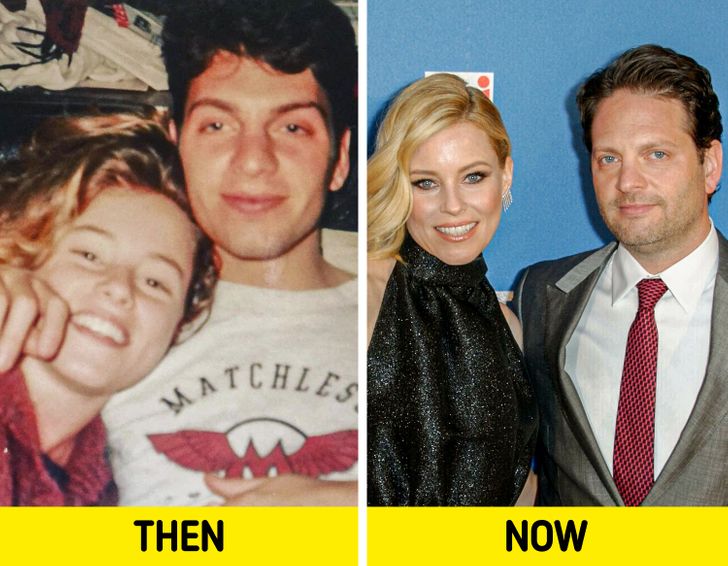 © elizabethbanks / Instagram, © Wyters Alban/ABACA/EAST NEWS
When the actress met her husband Max Handelman on her first day of college, she didn't think they'd get married because she was too young. "I didn't meet my husband and think, I've met the man I'm going to marry," she said. "Really, what happened was I've never met anyone that I liked more," she continued. "We work together every day, and we have a lot of respect for each other on every level."
5. Heather Morris and Taylor Hubbell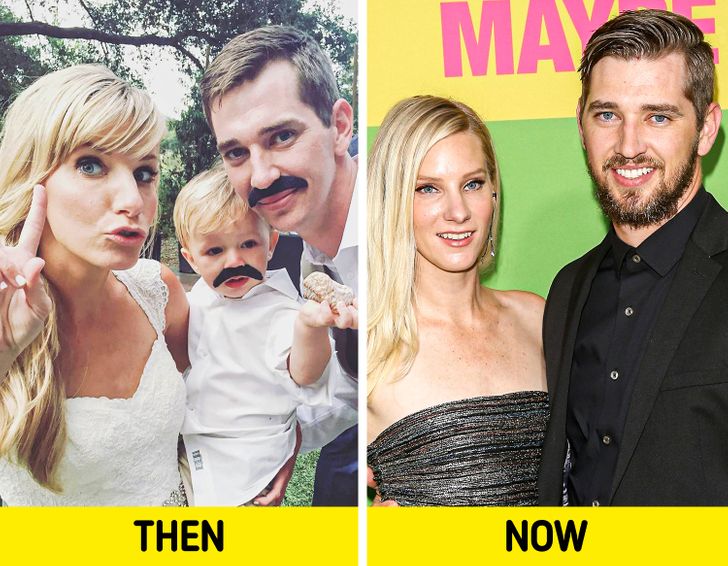 © heatherrelizabethh / Instagram, © Michael Tran/Sipa USA/East News
The Glee star and her husband Taylor Hubbell attended the same high school, but their relationship started years later when Hubbell got in touch with her via Myspace. The actress immediately felt they were meant to be together, saying, "I want to marry him so bad. That's what I really care about. I want to marry Taylor and have kids with him," she said. The couple has been married since 2015 and they have 2 children together.
6. Samuel L. Jackson and LaTanya Richardson Jackson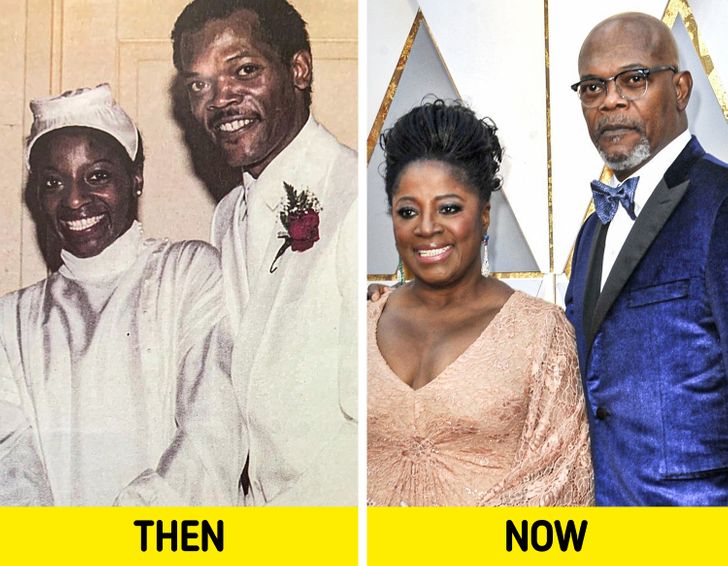 © samuelljackson / Instagram, © picture alliance / Geisler-Fotop/EAST NEWS
The award-winning actor and his wife LaTanya Richardson met when they were both college students. The couple got married in 1980 and managed to make their marriage work despite their busy careers. "We actually thought we were going to be the black Liz Taylor and Richard Burton, but we were going to stay together!" the actor said. "She's had a good career. I've had a good career. So it's worked."
7. Jeff Daniels and Kathleen Rosemary Treado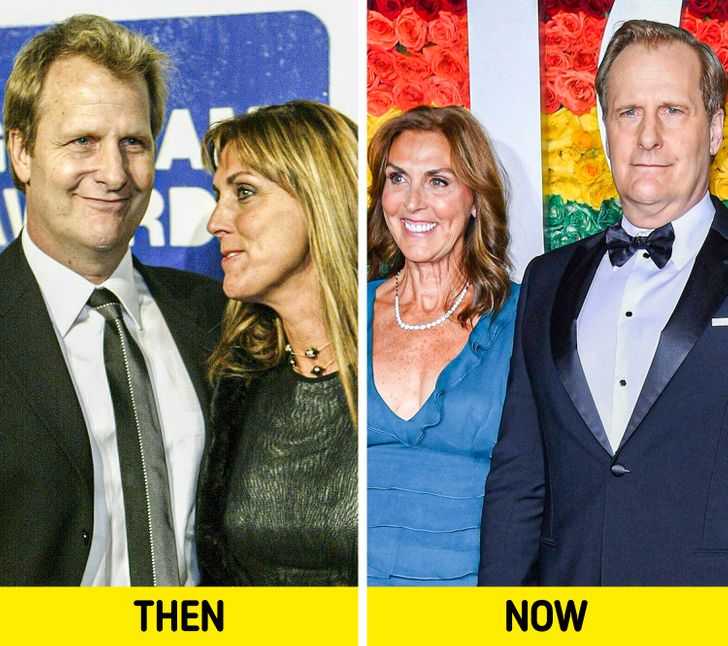 © ASSOCIATED PRESS/East News, © ANGELA WEISS/AFP/East News
The Dumb and Dumber actor married his high school sweetheart Kathleen in 1979. Unlike many Hollywood stars, Daniels chose to raise his 3 children in his hometown of Chelsea, Michigan. "I didn't want to bring up my children in Hollywood or New York — it was just too important to get wrong. My career came second to that," he said.
8. LL Cool J and Simone Smith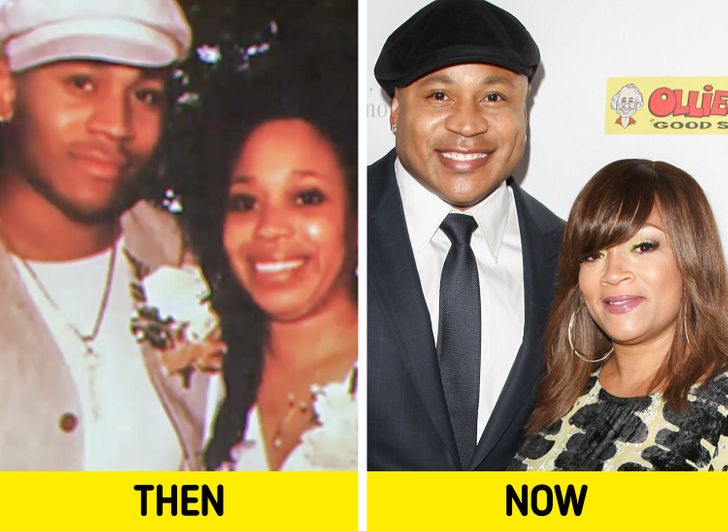 © llcoolj / Instagram, © NPA/The Grosby Group/EAST NEWS
The award-winning rapper and his wife, Simone Johnson, have been married since 1995 and have 4 children together. The singer says the secret to their long-lasting marriage is being open with each other: "I'm not looking to win arguments, this isn't debate class. We each express ourselves and then either fix the issue or move on."
9. Julia Louis-Dreyfus and Brad Hall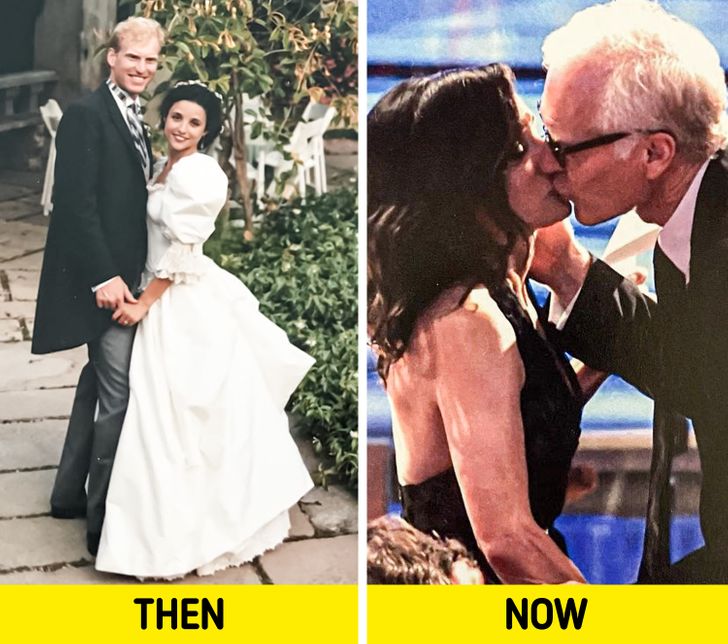 © officialjld / Instagram, © officialjld / Instagram
The actress and comedian married her college sweetheart Brad Hall in 1987. She knew almost right away that he was "the one." "There were a couple of moments, some of which I will not share, but I would say that I knew almost immediately. It's really the truth," the star revealed in an interview.
Whose love story impressed you the most? Do you know other celebrities who married their high school sweethearts?