This story originally appeared at Do You Remember by Jane Kenney.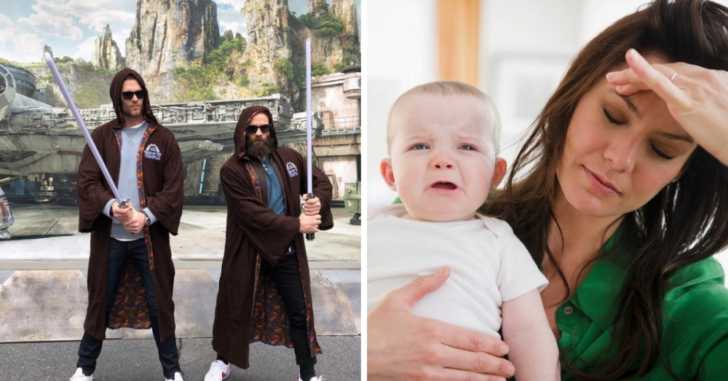 One mother became very frustrated when visiting a Disney theme park. Most people know that Disney is pretty much always crowded, but this mother thought that one group, in particular, should not be allowed. She thinks that only children and their guardians should be allowed. So where does that leave childless adults who enjoy Disney?
This sparked a heated debate on the Internet. A Twitter user had shared an old Facebook post that was written by the outraged mother. "DW [Disney World] is a FAMILY amusement park!!" she wrote, later adding, according to PEOPLE, "DW is for CHILDREN!!!! People without CHILDREN need to BANNED!!" The rant also includes a lot of very explicit language.
Why the mom was so angry at childless adults
Apparently, the mother claims that childless adults should be banned because they make the lines longer. They also make the whole Disney experience more difficult for those with children. She said her 3-year-old became upset after waiting in a long line for a pretzel. The mother allegedly wanted to take a pretzel out of the hand's of an adult woman who was not there with a child.
In addition, The New York Post wrote an opinion piece that claims adults who go to Disney World without kids are "weird."
The article read, "Millennials are indeed in an unhealthy relationship with Disney, having granted control of so much of their leisure time and personality to a single, enormous corporate entity meant for children. Another oft-ignored problem with letting a kids brand control your adult life is the stupidity and culture ignorance it leads to."
Both opinions angered many adults who love Disney theme parks. They argued that the founder, Walt Disney himself, wanted his parks to be enjoyed by all ages. Many wrote back at the New York Post article, asking the writer to "stop shaming people for enjoying a freaking theme park."
Others shared the original Disneyland manifesto. It read, "To all who come to this happy place: Welcome. Disneyland is your land. Here age relives fond memories of the past – and here youth may savor the challenge and promise of the future."
Walt Disney had also said in the past, "You're dead if you aim only for kids. Adults are only kids grown up, anyway."
What's your take on this issue? Should Disney theme parks be for children and their guardians only? Or do you believe that everyone should be able to enjoy some Disney magic?