Ever since he released his first song K!ller at the age of 27, Seal made a name for himself in the music industry. He, however, didn't have it easy growing up and worked several jobs before he decided music was his thing.
Born Seal Henry Olusegun Olumide Adeola Samuel on February 19, 1963 in London, England, the singer-songwriter, who has sold over 20 million records worldwide, grew up in a foster care. He later moved in with his father and his stepmother and because his dad was many times harsh on him, he was afraid to show his musical talent to him and those around him.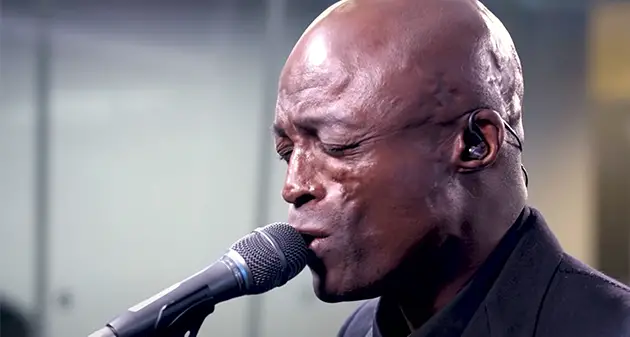 Seal remembers the time he performed in front of his parents for the first time, referring to is as to "the scariest moment" of his life. He performed a Johnny Nash song during a Parent-Teacher Association event when he was 11 and after he was done, everyone was clapping while his parents were shocked by his voice and talent.
"I closed my eyes, sang the song, and at the end of it everyone clapped. My parents were just shocked," he recalled.
"And it turned from the scariest place in the world to the most welcoming place. I never forgot that feeling. It was a spiritual feeling, it was healing, it transcended the physical and became more of a cathartic balm or elixir for my spirit, for my soul.
"Music has always had that. I think that's been my 'MO', because I don't know any other way, for better or worse."
Over the years, Seal received a huge number of awards, including three Grammys, Record of the Year, Song of the Year and Best Male Pop Vocal Performance.
Speaking of his love for music, Seal, who has a degree in architecture, said: "I just assumed at an early age that that was the 'why' behind music. Not necessarily what it would do, but why it would do. 'Why do I sing, why do I have a voice, why does it connect with people?' And I always assumed that that was why."
"That one was meant to offer that same relief, give that same compassion, and make that same connection available for everyone else. I guess my songs reflect that. They have been less religious and more allegorical, offering an account of life as I've been experiencing it. The older I get, I've come to understand it's not all that different from anyone else's, to be honest," he explained.
Besides for his incredible music and number one hits, Seal is also known as the ex-husband of supermodel Heidi Klum with whom he has four children. Leni, the oldest, is the daughter of Heidi and Formula 1 manager Flavio Briatore, but Seal adopted her.
What Seal and Heidi had was truly unique. They seemed to click the moment they first laid eyes on one another. That's why many were in shock when the "super-couple" announced they were getting a divorce after seven years of marriage, back in 2012.
"While we have enjoyed seven very loving, loyal and happy years of marriage, after much soul-searching we have decided to separate. We have had the deepest respect for one another throughout our relationship and continue to love each other very much, but we have grown apart," the statement released by the couple read.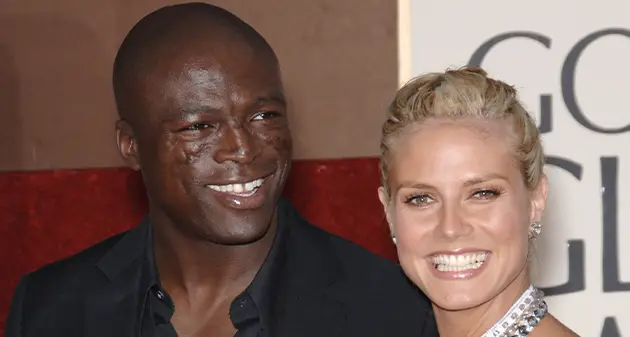 Many fans of Seal can't help but wonder how he got the scars on his face, which he embraces and which became his trademark.
Seal opened up about it and explained how his scars are a result of discoid lupus, which causes coin like scarring of the skin. He was diagnosed with it at the age of 21. "Something that had kind of been initially tr*umatizing turned out to be something that has made me instantly recognizable," he told Yahoo Lifestyle.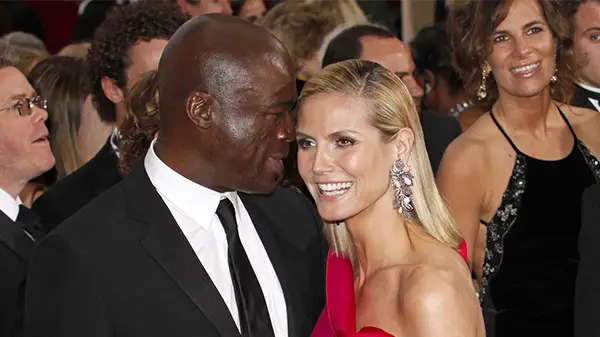 He also spoke openly of his battle with pan!c at*acks. He first had a huge pan!c and anx!ety at*ack while at a recording studio and mistook it for a heart attack. He was rushed to the hospital and says he's learning how to cope with it.
"It's given me such empathy and understanding for people who can't get help," Seal told Yahoo Lifestyle.
"There is no sh*me… there is no gui|t in asking for help and talking about it, whether it's therapy or it's a friend. It needs to be shared.
Seal is such an inspiration. Not only he is successful and brave enough to speak openly about his mental health, but he is also helping young musicians make a name for themselves.When sweet Gage looked at himself in the mirror after the surgery, he couldn't believe his eyes and his initial reaction was, "Oh my Gosh!" It was enough for his parents and his doctor to know that they have done just the right thing.