Holly Madison has opened up about her experiences as Hugh Hefner's girlfriend.
The TV personality moved into the Playb0y Mansion in 2001, where she shot to fame on the E! reality series 'The Girls Next Door between 2005 and 2010.
Now, Madison is spilling the dirt about her time with Hefner on her Girls Next Level podcast with cohost and fellow former Playb0y bunny Bridget Marquardt.
In a recent episode, Madison described disturbing details from her first time sleeping with the mogul, adding that the experience was "gross" and "tr*umatic".
Madison and Hefner in 2017. Credit: Newscom / Alamy
She explained how one of Hefner's girlfriend's at the time served as a sort of "recruiter". On Madison's first evening at the house, she claims that the recruiter asked the Playb0y founder: "Daddy, do you want to get the new girl?"
"I s*** you not, next thing I know he's on top of me," Madison said, adding: "I just remember feeling so gross and so used."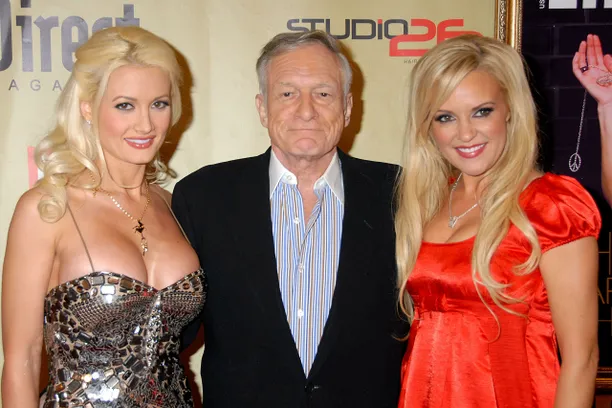 Madison, Hefner and Marquardt in 2017. Credit: ZUMA Press, Inc. / Alamy
Madison went on to say that the experience was "tr*umatic", partly because she hadn't expected to get physical with Hefner on her very first night at the house. "I never in a million years thought that I would be the first person he'd try to have s*x with 'cause I was new," she said.
The author also slammed the recruiter for grooming her, saying: "I felt like this girl was being so nice to me and so welcoming. But really I was just like another piece of meat for her to throw under him so she looks better and she wins points."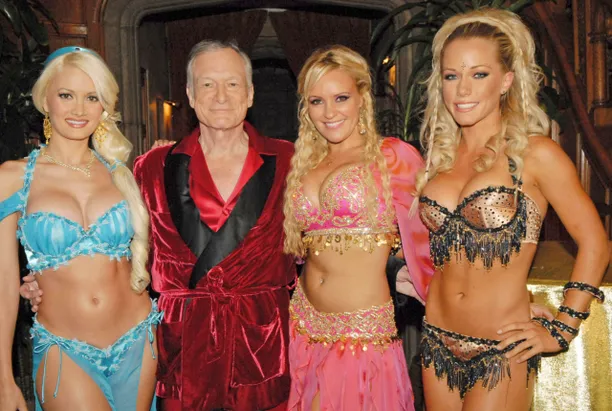 Madison, Hefner, Marquardt, and Kendra Wilkinson in 2005. Credit: Everett Collection Inc / Alamy
Later in the podcast, Madison hit out at any potential critics, saying that while she expected to be intimate with Hefner in the Playb0y mansion, the situation still had a profound emotional effect on her.
"People can debate how much I should have been prepared for it but what people can't debate is how it made me feel," she said.