A young woman from Arkansas named Chastity Patterson lost her father four years ago but she never stopped texting his number, sharing things about her life. That helped her cope with his death as she felt he was still by her side.
In the messages, she would write about her graduation, her college, beating cancer, and other things she would eagerly share with her father if he was still there.
One day, however, after she wrote, 'Hey Dad, it's ME. Tomorrow is going to be a tough day again!' she got a reply.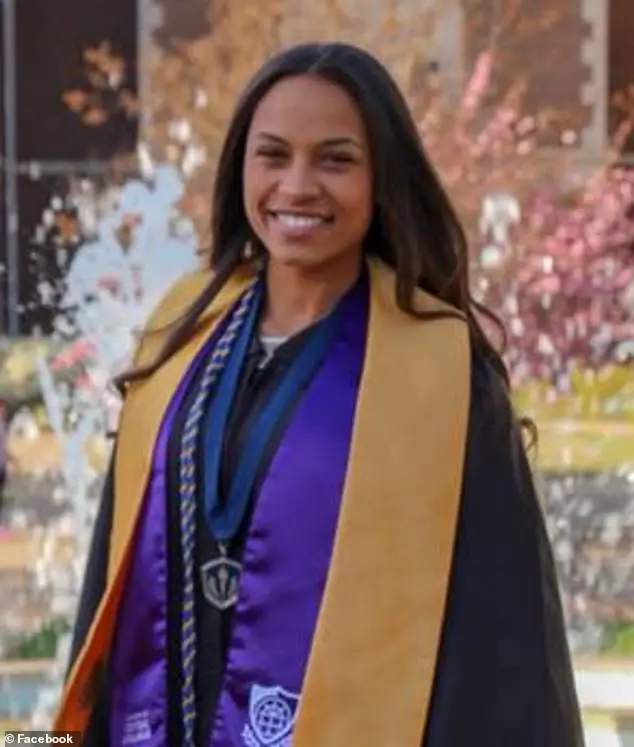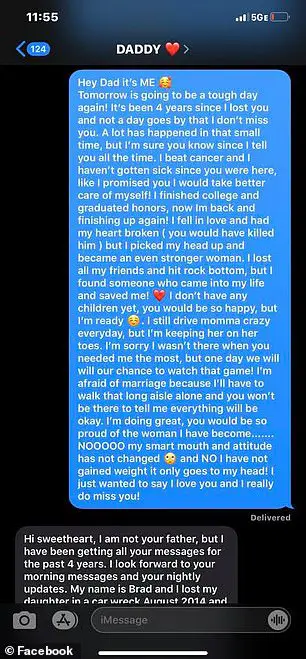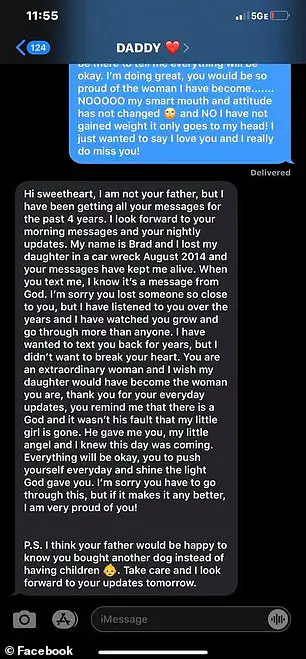 Apparently, the number belonged to a man who lost his own daughter in a car crash and Chastity's messages kept him alive. He was looking forward to them every single morning.
'Hi sweetheart, I am not your father, but I have been getting all your messages for the past four years. I look forward to your morning messages and your nightly updates. My name is Brad and I lost my daughter in a car wreck August 2014 and your messages kept me alive. When you text me, I know it's a message from God,' Brad said.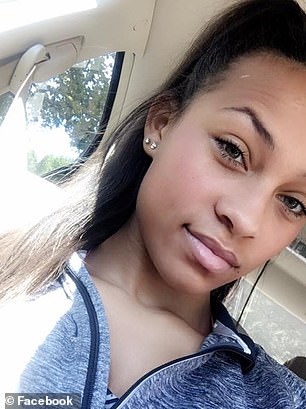 'I'm sorry you lost someone so close to you, but I have listened to you over the years and I have watched you grow and go through more than anyone. I have wanted to text you back for years, but I didn't want to break your heart,' he said.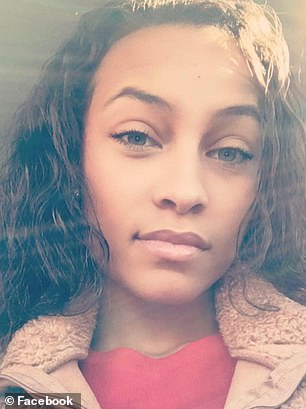 'You are an extraordinary woman and I wish my daughter would have become the woman you are, thank you for your everyday updates, you remind me that there is a God and it wasn't his fault that my little girl is gone,' he said.
'He gave me you, my little angel and I knew this day was coming. Everything will be okay, you to push yourself everyday and shine the light God gave you. I'm sorry you have to go through this, but if it makes it any better, I am very proud of you.'
Chastity was left in disbelieve. She was both touched and shocked by the message she received.
She posted the messages on Facebook and people couldn't believe what they were reading. On the first day, her post was shared more than 200,000 times.
Along with the post, she wrote:
'I text my dad everyday to let him know how my day goes, for the past Four years! Today was my sign that everything is okay and I can let him rest!'
The post went viral and people called it a pure serendipity.
Chastity later said how her father who passed away wasn't her biological dad but the father figure in her life. He was someone who was always there for her; her biggest support in life.
'He never missed a school dance, prom, my games and YES he would give me long talks about my mouth and attitude. I had to introduce my boyfriends to him (If I was allowed to date) and he would act like a normal dad and give us the long talk,' she said.
'I've cried with him, told him everything and even became very independent because he took the time to love me and show me what happiness looks like. SO YES Jason was my father but he was a role model for many kids in our town,' she added.
'I shared my messages for my friends and family to see that there is a God and it might take 4 years, but he shows up right on time!' she said.
What do you think of this story? Is it just a lucky coincidence or a small miracle from God?
Please SHARE this story with your family and friends on Facebook!
Bored Daddy
Love and Peace