Ever since 'The Sweet Escape' singer stepped onto the music scene over two decades ago, fans have wondered how and why she never appears to age.
While there's always been a public fascination with her youthful look, it's been amplified recently after she celebrated her milestone 53rd birthday on October 3.
The No Doubt star finally addressed how she maintains her youthful looks during a Carpool Karaoke segment on a recent episode of James Corden's The Late Late Show.
Watch Stefani on The Late Late Show below:

The 'Hollaback Girl' singer responded to the 44-year-old's question about looking youthful by explaining that when her life "blew up" she "kind of started falling in love," and then wrote a "whole record about that."
"That's like what the facelift is, I think," she added, to which Corden responded: "It's taken 10 years off you."
"I'm writing music about happiness and truth," the star said, while the Gavin and Stacey actor quipped that he'll tell his wife that if she wants to look younger, she has to meet a country music singer – aka Stefani's husband Blake Shelton.
Last year, the 'Rich Girl' musician actually delved into the topic of aging and social media fascination with her looks in an interview with The Daily Telegraph.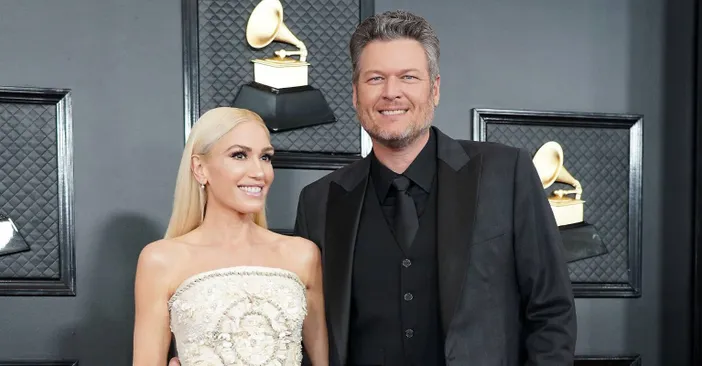 Credit: Alamy/MediaPunch Inc
Stefani acknowledged the attention and said that she isn't personally offended by the comments, however, she understands that getting older isn't so easy for everyone – especially women.
"It's really hard for everyone to age and have to face life. Especially for females and people who have been in the spotlight," she told the outlet. "It can be daunting, but you tackle it by just trying to be the most beautiful version of yourself inside and out."
And that's what she's done in the20 years in the industry, which is why she's content with the commotion caused by her ageless appearance.
"People talking about my aging is a compliment, I guess," she said. "I'm kind of obsessed with how I'm aging, too."
In terms of a specific anti-aging routine that the 'Luxurious' singer might follow to look her best, she reiterated the same comments made in her appearance on Cordon's show and said that she credits her youthfulness to being in love.
Rather than a serum or diet plan, she thanked her 46-year-old husband for keeping her young, explaining to the publication that Shelton is "the greatest guy".
"I look back over the past few years and look at pictures of when I first started kissing Blake, and I look the best I've ever looked in my life in those photos. Love must look good on me. I feel like that does show through – it really does," she added.