That Anna Christie Broadway play from 1993 was a serendipitous moment for a Hollywood couple that taught us what true love is. It was the play that brought Liam Neeson and Natasha Richardson together.
At the time, Richardson was married to producer Robert Fox, but meeting Neeson made her fall for him with the same passion he fell for her.
Unfortunately, Richardson passed away in 2009, and Neeson never married again. Years after loosing her, the Taken star still grieves for the woman who stole his heart forever.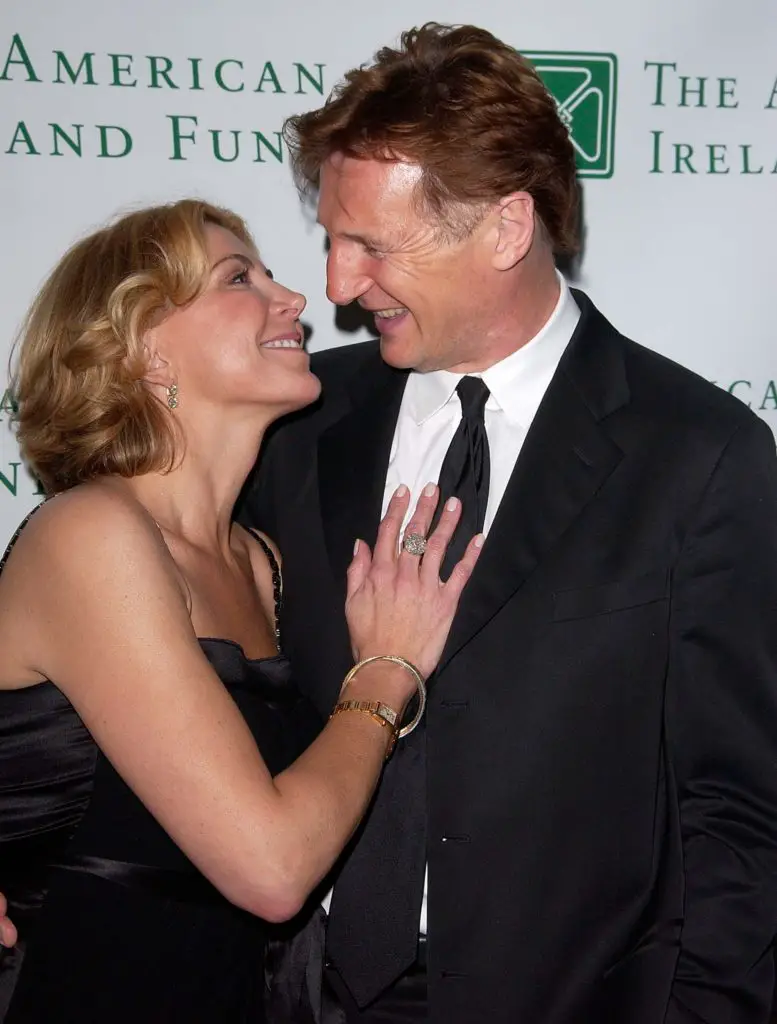 Actress Natasha Richardson and actor Liam Neeson attend the American Ireland Fund's 33rd Annual New York Gala Fundraiser at The Tent at Lincoln Center on May 8, 2008 in New York City. (Photo by Joe Corrigan/Getty Images)
Speaking of the moment he first met her, Neeson told Anderson Cooper on 60 Minutes: "She was a radiant beauty. Yeah, cascading hair. I remember. There was—that was very, very attractive. I'd never had that kind of an expl0sive chemistry situation with an actor, or actress." He then continued saying: "We had just this wonderful kind of dance—free dance on stage every night. She and I were like [Fred] Astaire and [Ginger] Rogers."
At the time of her death, the couple's sons, Micheal and Daniel, were 13 and 12 years old.
I really love "The Parent Trap" this movie gets me every time 🥺 also I get sad every time I watch it because Natasha Richardson was such an amazing person and actress, so sad she passed away 😭 pic.twitter.com/JVMjPTWlr5

— ʀᴀғᴀ_ʟᴏᴠᴇsᴊʟᴏ ♡︎ (@Rafayounggg) April 26, 2020

In March 2009, Neeson was sho0ting a movie in Toronto, Canada, while Richardson and her son were on a ski vacation in Quebec. Unfortunately, she was involved in an accident that didn't seem serious at first. She fell and hit her head, but was feeling fine. Neeson recalls his wife calling him on the phone and saying, "Oh, darling. I've taken a tumble in the snow."
Sadly, she didn't know the !njury she suffered was way more serious than she could ever realize. Richardson went through lucid interval, a period when someone with a tr*umatic brain !njury seems normal but blo0d is building in the brain causing pressure which can often be fata|.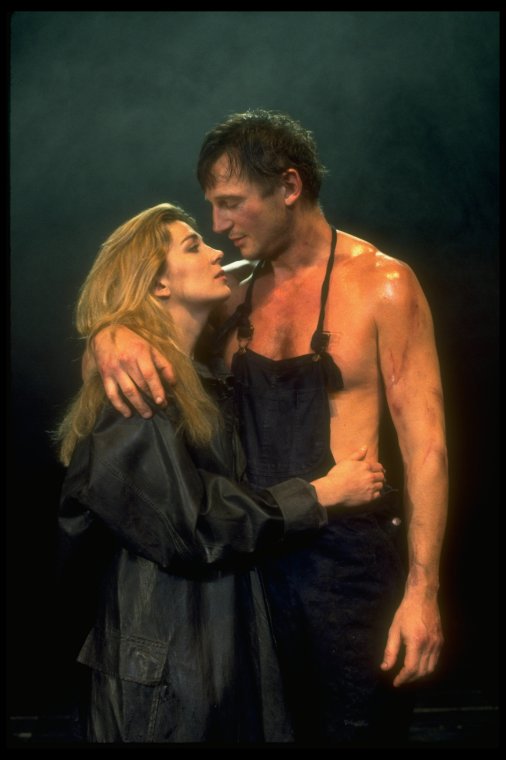 Natasha Richardson, English actress, (Broadway debut in the 1993 revival of Anna Christie)/ Historyloversclub
Richardson ended up in hospital after she initially turned down medical help.
Neeson rushed to Montreal the moment he learned of the severity of his wife's condition. "I got a taxi to this hospital and uh– this doctor, he looked all of 17, showed me her X-ray. And you didn't need to be a rocket scientist to see what was happening. You know? It's– it was like a cartoon. You know, the brain's squashed up against the side of the skull. And it's– as the blo0d tries to get a release. You know?" the actor said.
He then spoke of the moment he made a decision to pull the plug. "I went in to her and told her I loved her. Said, 'Sweetie, you're not coming back from this. You've banged your head. It's– I don't know if you can hear me, but that's– this is what's gone down. And we're bringing ya back to New York. All your family and friends will come.' And that was more or less it. You know? She and I had made a pact. If any of us got into a vegetative state that we'd pull the plug. You know? So when I saw her and saw all these tubes and stuff, that was my immediate thought was, 'OK, these tubes have to go. She's gone.' But donated three of her organs, so she's keeping three people alive at the moment. Yeah. Her heart, her kidneys and her liver."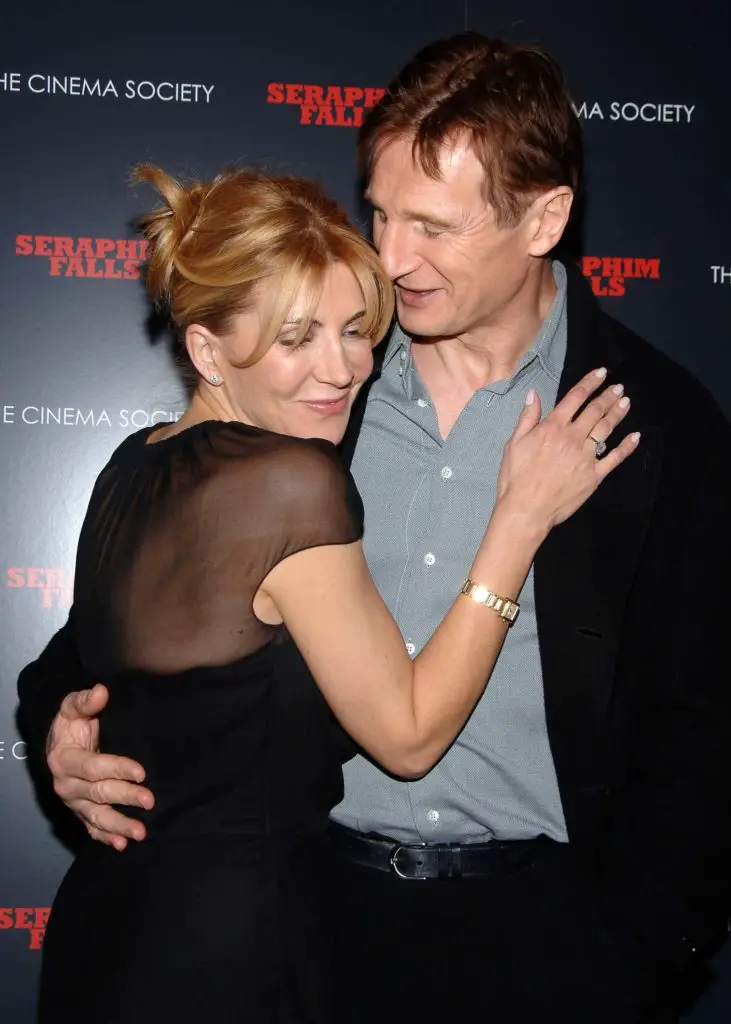 Actors Natasha Richardson and Liam Neeson attend a special screening of "Seraphim Falls" hosted by The Cinema Society at the Tribeca Grand Hotel on January 23, 2007 in New York City. Richardson is in a Montreal hospital after suffering !njuries sustained in an skiing accident at the Mont Tremlant resort. (Photo by Andrew H. Walker/Getty Images)
Richardson's sons are all grown up now and very successful at what they do. They know their mother would have been proud of them.
The boys never miss a chance to pay tribute to their mom whenever they can. Daniel shared a photo of her on Instagram with the caption, "No one's ever gone, they become more alive."
Neeson said in one occasion that it was Bono who was there for his sons after they lost their mom. He recalled the singer asking Michael how old he was. Michael answered thirteen and then Bono said he was that age when he lost his mother himself. "He was, like, saying, 'You know, I lost my mom at this age and I'm doing okay. And you will do okay, too,'" Neeson recalled.
Natasha Richardson and Liam Neeson sons are all grown up now pic.twitter.com/1syhW1A6Vx

— liamandnatashaneeson (@whitecountess05) June 12, 2016