It is wrong to assume that people of the past were less inventive than you and I are today. Their imagination was rich enough to create a variety of things, some of which were useful, and others were, well, quite strange.
For example, there was a reusable body cleaning pill, which was also inherited. There were car vases, a device for measuring applause volume, a pocket sundial, a toaster fork, and other quirky objects.
Bright Side has assembled a small collection of vintage accessories, the purpose of which modern people often struggle to figure out at first glance.
13. Car vase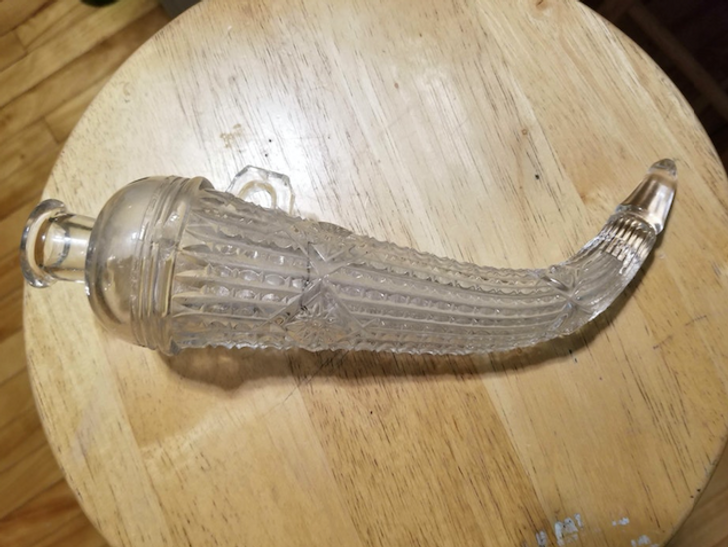 © weavves / Reddit
Reminds you of a horn for wine, doesn't it? But it has a completely different purpose — it's a car vase for flowers. Flowers used to not only serve as an interior decoration, but also as a natural air freshener.
Vases like this one could be found in cars produced in the first half of the 20th century and some people even use them now.
12. Reusable cocktail pick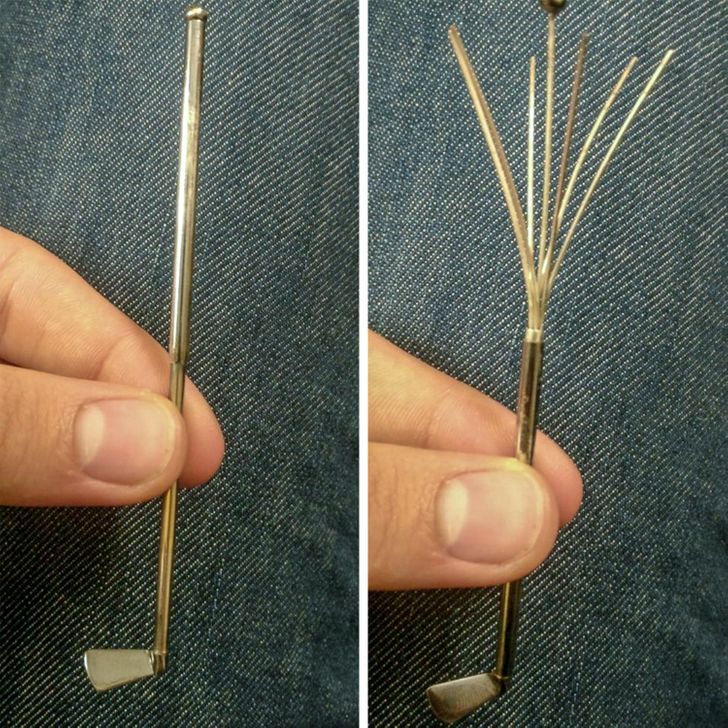 © PerceptionOfDoors / Reddit
This miniature golf club served as a pick, however, unlike modern plastic picks, it was reusable. The peculiar tentacles at the end of it were used if a person wanted to pull an olive or a cherry from their cocktail without sticking their hand in there.
11. Device for dialing a rotary phone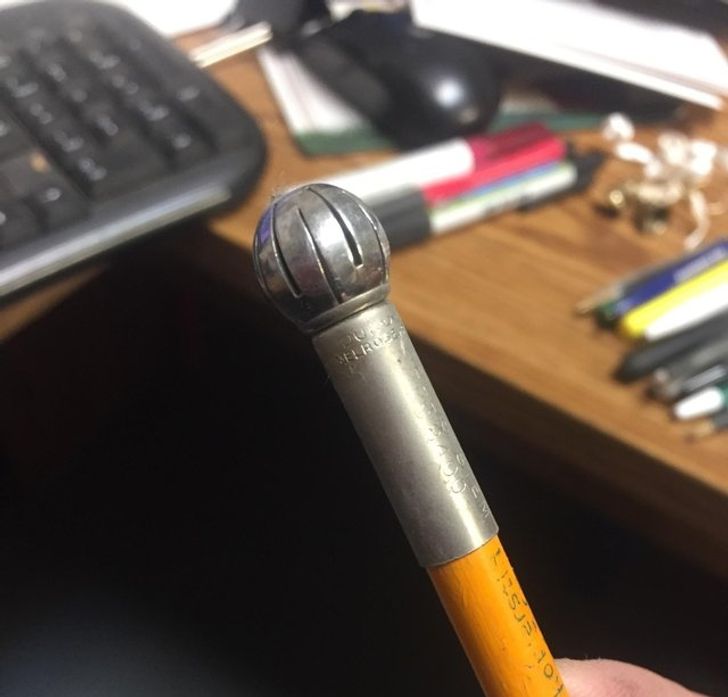 © dmford1987 / Reddit
The youth of today may not have even seen rotary phones, but older people probably used these "ancient" devices. This retro device was put on the end of a pen or a pencil and made it easier for those who preferred to not dial the number with their fingers (for example, girls who had just painted their nails).
10. Mechanical calculator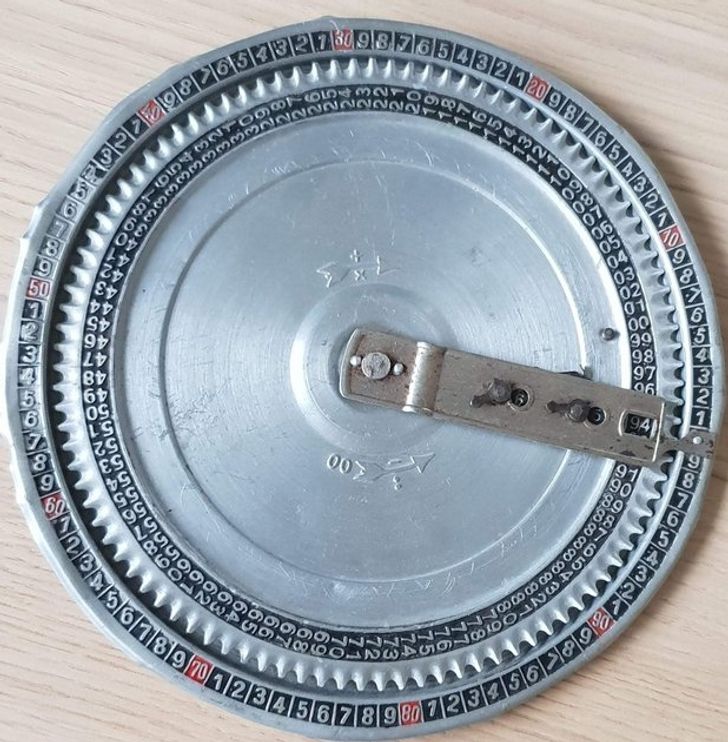 © cov3rman / Reddit
In addition to well-known accounting frames, there were other devices for calculations: for example, this round mechanical calculator called Optima, which was released around 1900 in Germany.
9. Hooked ice pick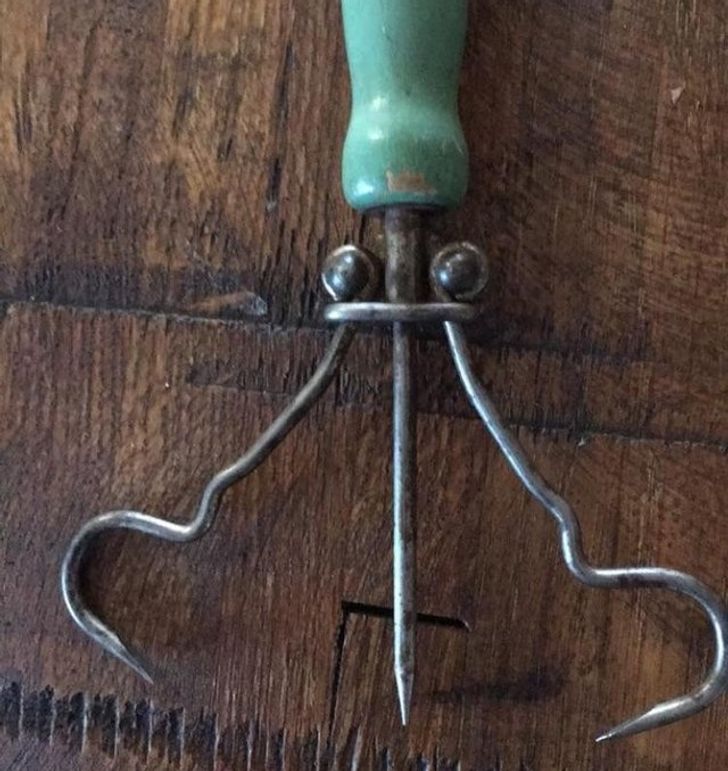 © CharityJai / Reddit
Before the invention of household refrigerators and freezers, there was a whole industry revolving around selling ice. It was harvested in the winter, collected from the surface of lakes, and then placed in special glaciers, where it could be stored all year round and from there it was delivered to customers in the form of blocks. The hook that you see in the photo was used both to break the ice off the block and to move its pieces without touching them with your hands.
8. Ice cream spoon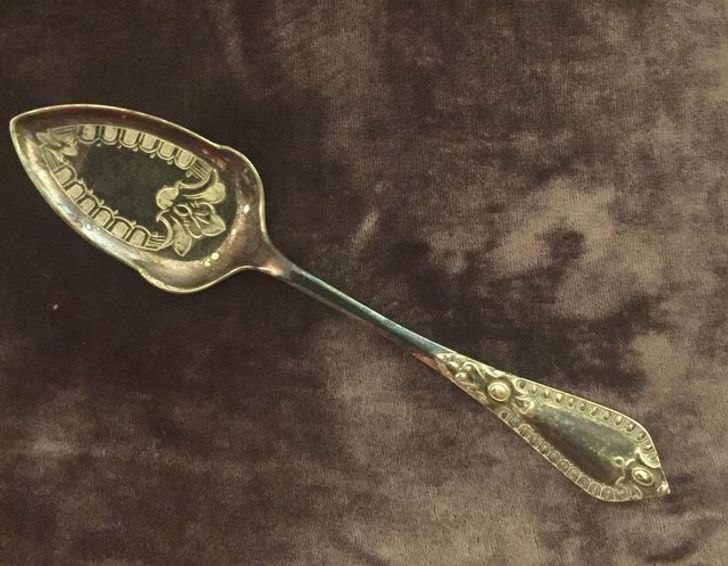 © ricecakesandtequila / Reddit
If you have already seen a Victorian spoon like this somewhere and were confused about its strange shape, then know that it was intended exclusively for one product — ice cream.
7. Toy washing machine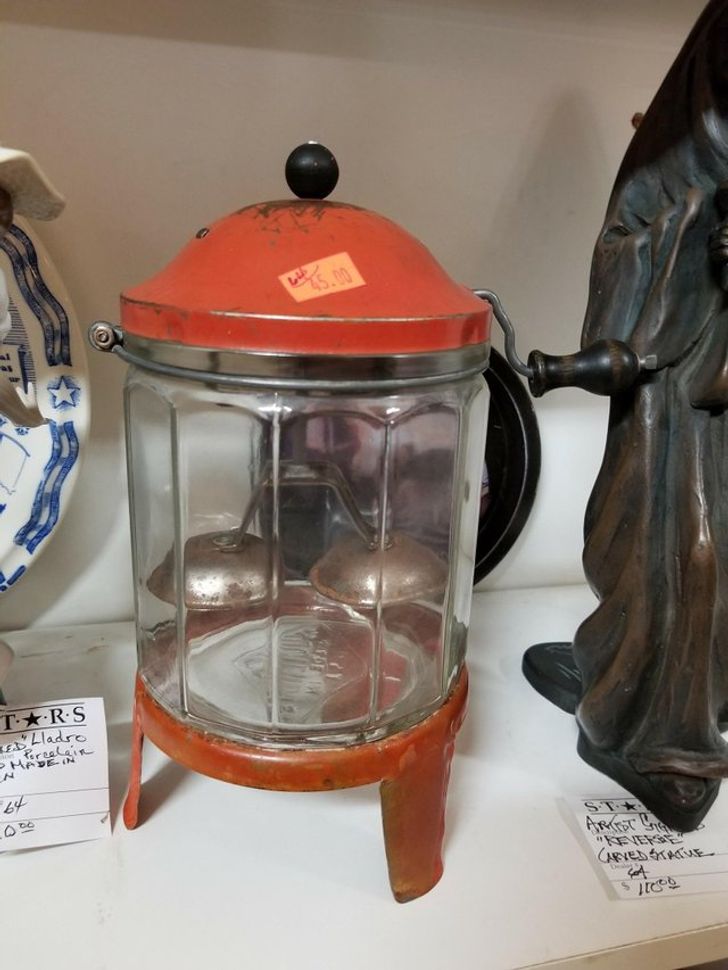 © ChronicxCough / Reddit
This manual washing machine was once a children's toy. Little girls probably washed their favorite dolls' clothes in these things.
6. Pocket sundial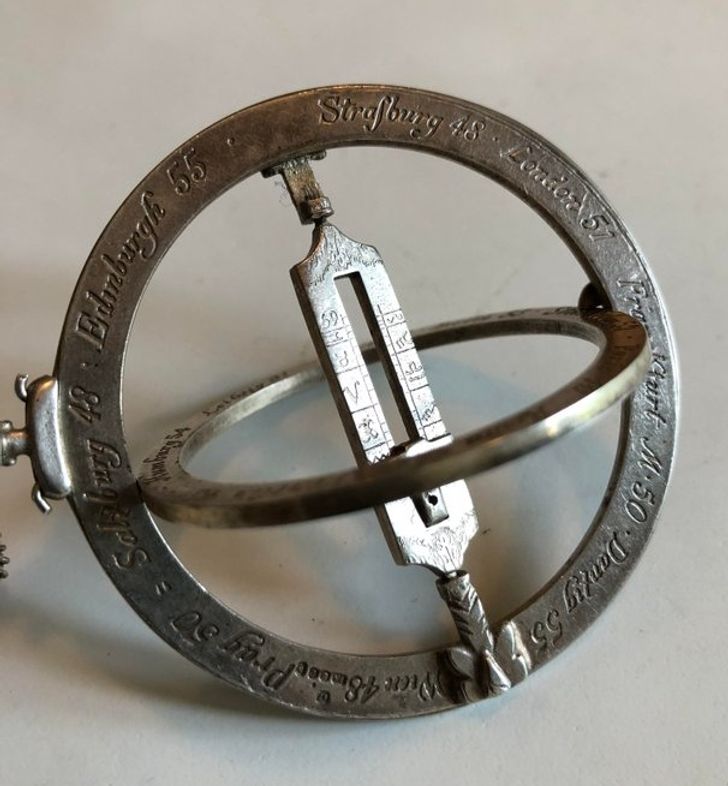 © Scruffygun211 / Reddit
According to the owner of this photo, this watch belonged to a woman who loved to travel. And this gadget is very reliable: it is hard to break and it does not need any batteries.
5. Toaster fork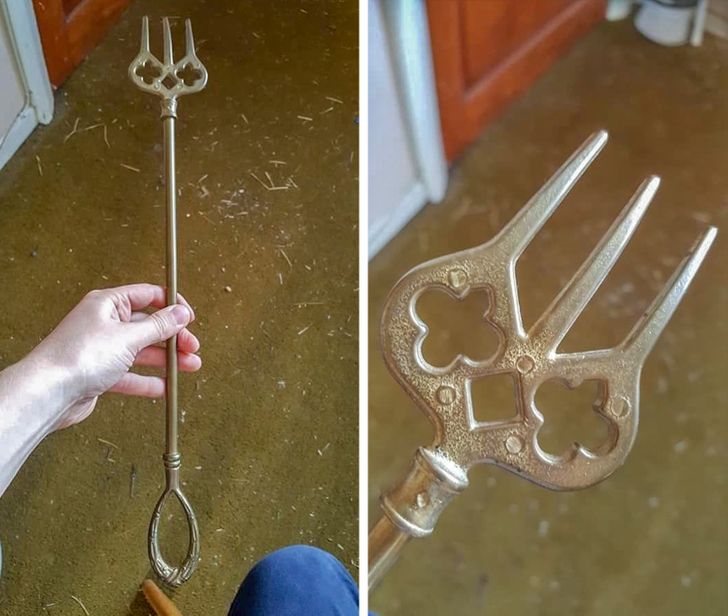 © lizasloft / eBay
The British were making toasts long before electric toasters became a thing. One of the ways to do this was by using these long forks: pieces of bread were stuck on them and then browned over the coals in the oven.
4. Medallion for perfume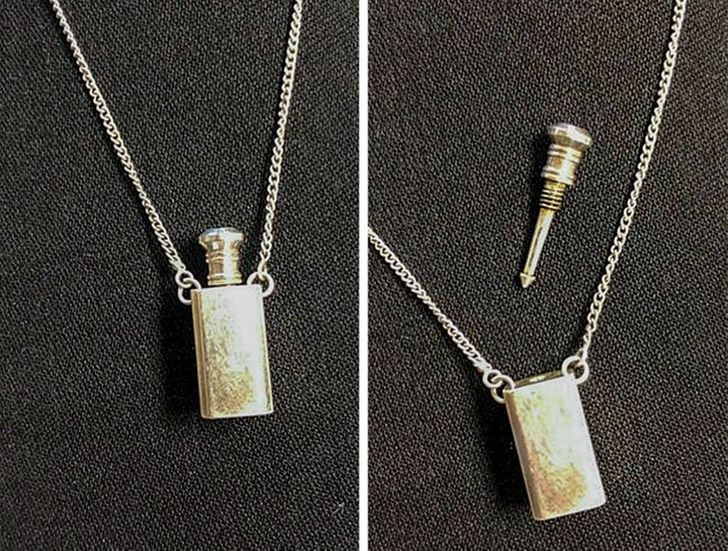 © bethshurt / Reddit
This vintage medallion served both as an accessory and as a tiny container for perfume. It seems that our ancestors were able to combine beauty and functionality.
3. Device for peeling egg shells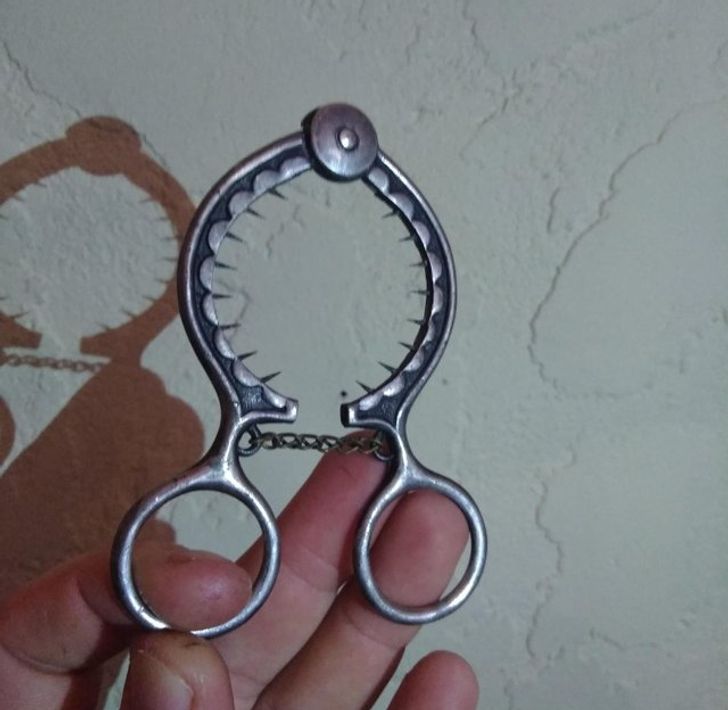 © KleverKlem / Reddit
As the author of the photo has stated, he found this eerie object under the floor of a house built at the beginning of the 19th century. But don't think that this is some kind of a strange medical instrument or even a torture device — it is in fact much simpler. It was made to help peel shells off of hard-boiled eggs.
2. "Everlasting pill"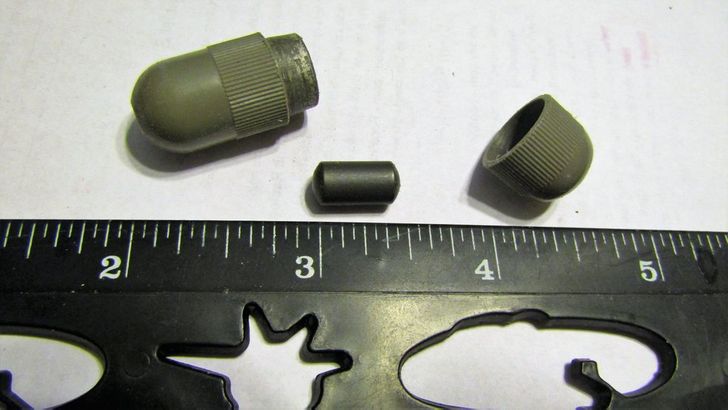 © gunn03 / Reddit
Perhaps the most bizarre item in our vintage collection is the "everlasting pill", which was made from antimony and was reusable. For several centuries, antimony was considered an excellent means of cleansing the body, and for some reason it did not bother anyone that, upon ingestion, it was not digested and exited the body unchanged. People would acquire a single "everlasting pill" for the whole family and, what is most surprising, even passed this questionable medicine on to their heirs.
1. Device for measuring applause volume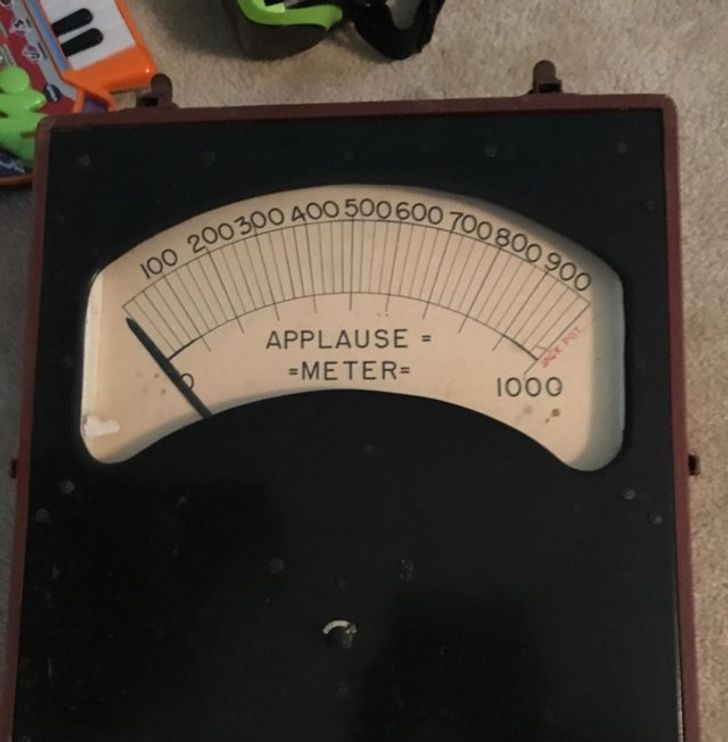 © elsworth / Reddit
The applause meter was used in the 1950s and 1960s when television talent shows and dance competitions first appeared. The most common method of voting at that time was applause and cheers from the audience in support of a particular contestant. Of course, the winner could be determined by just listening, but the device, unlike the human ear, was impartial.
Do you have any strange old things like this lying around your house?