Being a shy person means that interacting with others is maybe not the smoothest skill you have in your repertoire. Everyday life is different for introverts who truly appreciate their alone time. And even if it's not a disease of any sort, shyness can hold us back from enjoying the many experiences of everyday life. It can even transform a simple activity, like going to a party or talking to someone at work, into something fairly complicated that will for sure leave us with mixed feelings.
Bright Side wants to highlight some of these awkward situations that shy people had to go through. So, if you're shy too, you can probably relate. We know we can!
1.

© HappiestWhenAlone/Reddit
2.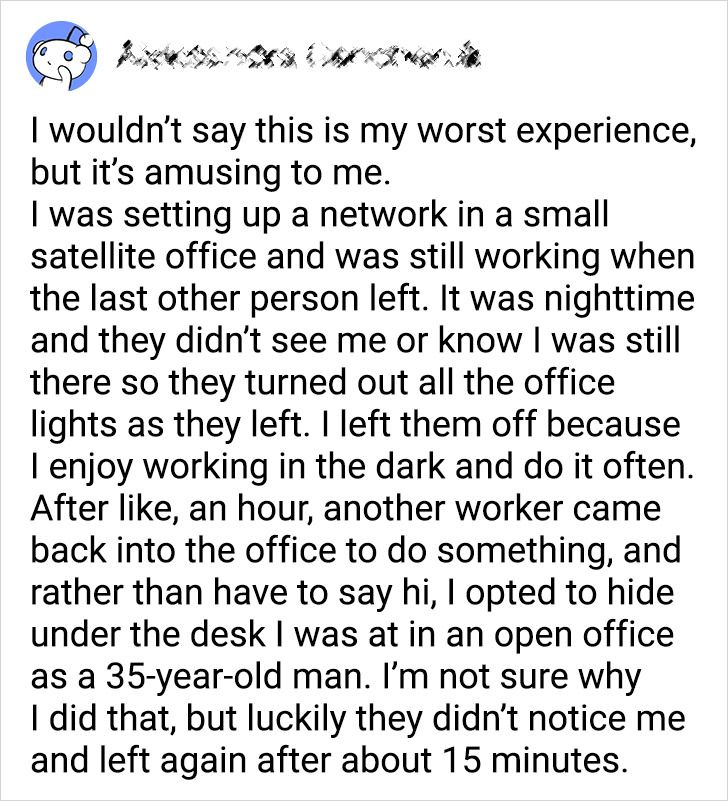 © Fuktronix/Reddit
3.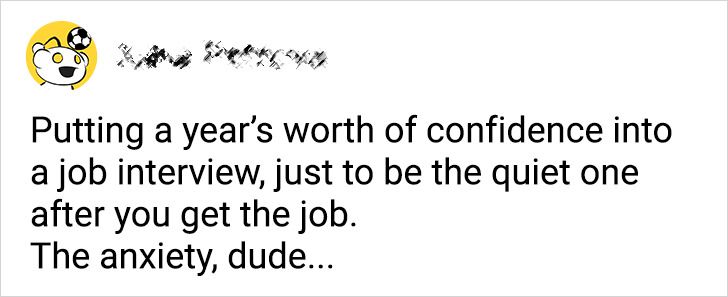 © DiiiCA/Reddit
4.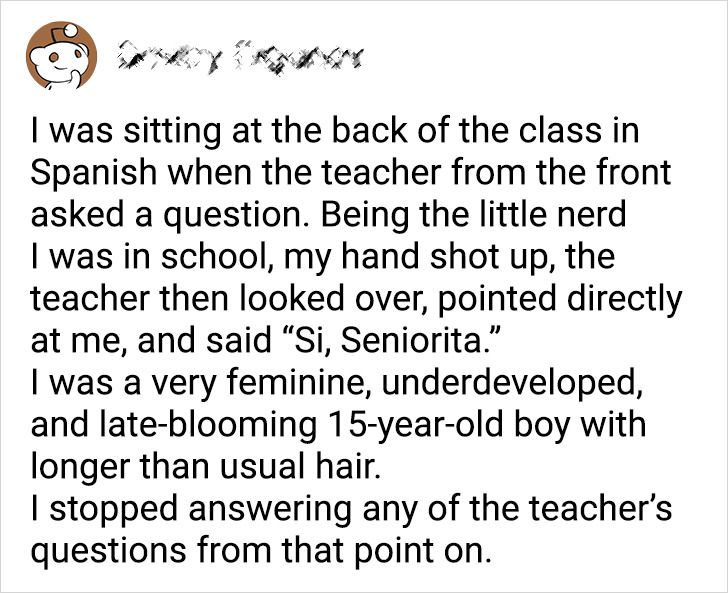 © Billog_Uncle/Reddit
5.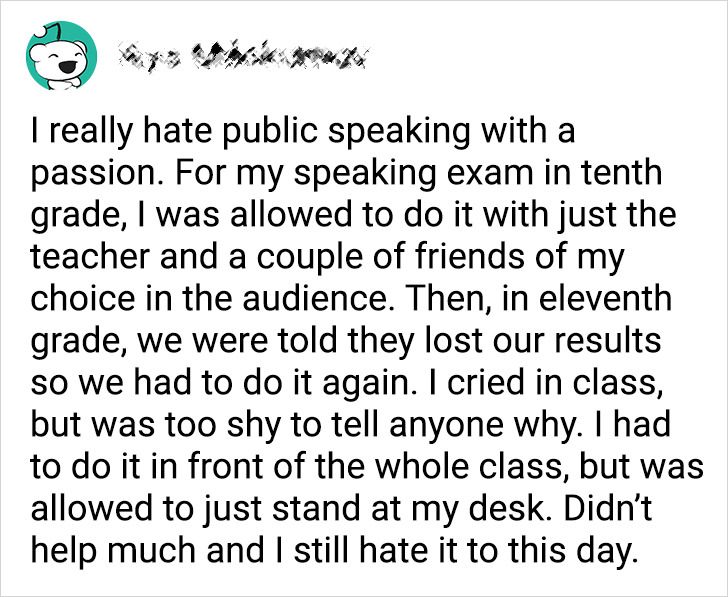 © PseudonymLizzi/Reddit
6.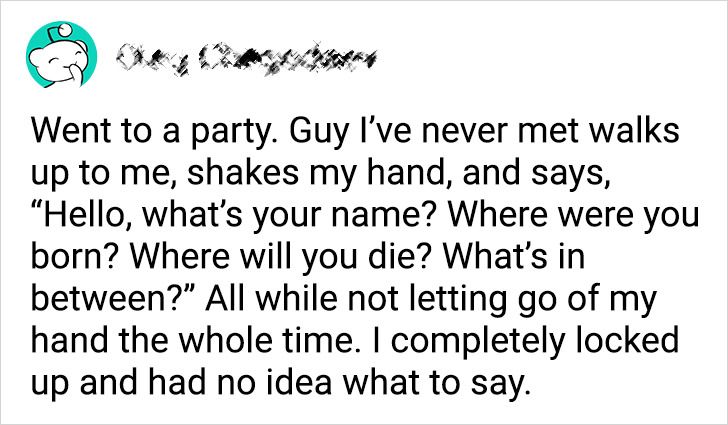 © owenowenowen64/Reddit
7.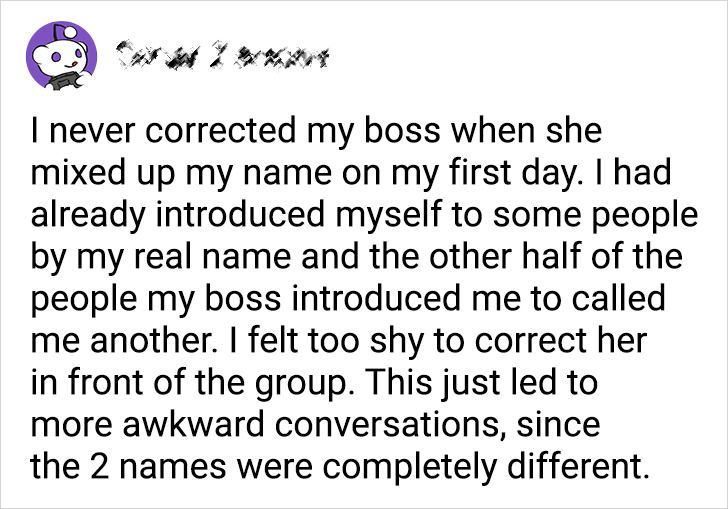 © pizzaalapenguins/Reddit
8.

© EvilUmpire/Reddit
9.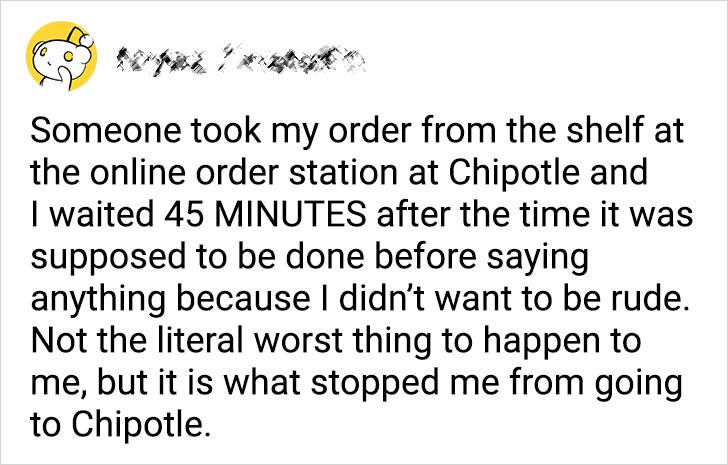 © Zachfulger/Reddit
10.

© TimVack/Reddit
11.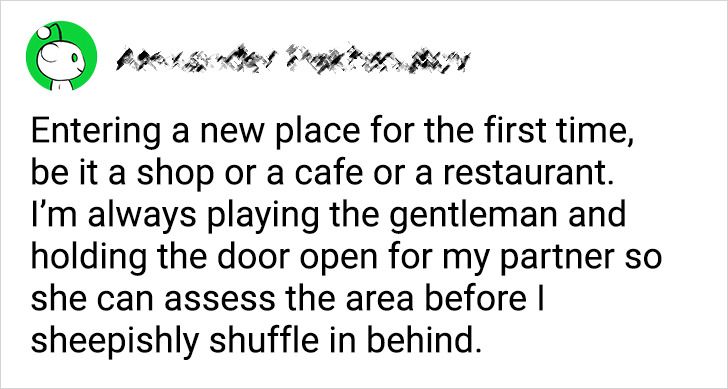 © Yoguls/Reddit
12.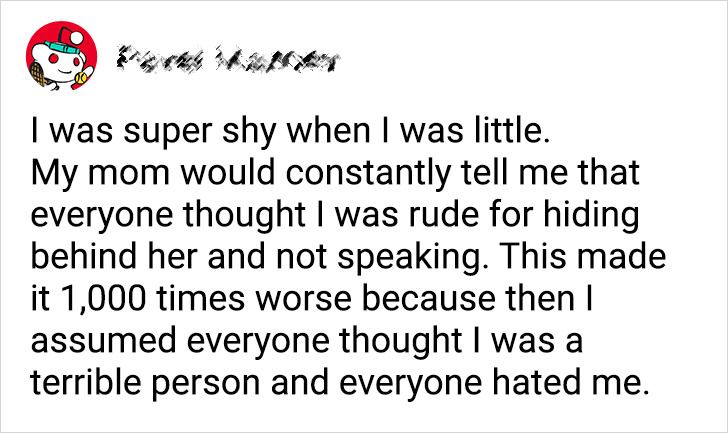 © Cokaluna/Reddit
13.

© KynanArroyo/Reddit
14.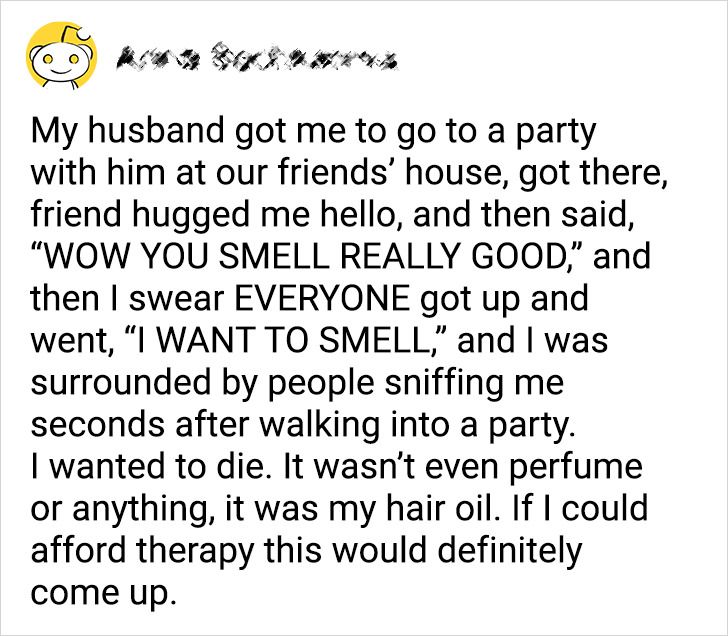 © breizy_f/Reddit
What has been your worst experience caused by your shyness? Or if you have an introverted friend, ask their permission to share their story with us!