For several years, Marta has been living in the United Arab Emirates and working as a flight attendant on international flights. She was born in a small town in Belarus and she says that she felt a little bit too restricted there. She used to read articles about traveling, she watched the train cars leaving the station, and hoped to get a chance to work and travel. Marta has already visited over 50 countries and she is not going to stop.
We at Bright Side love her Instagram page and we are ready to share this story of the flight attendant who talks about her profession with a sense a humor and shares some life hacks with passengers.
It all started with a childhood dream.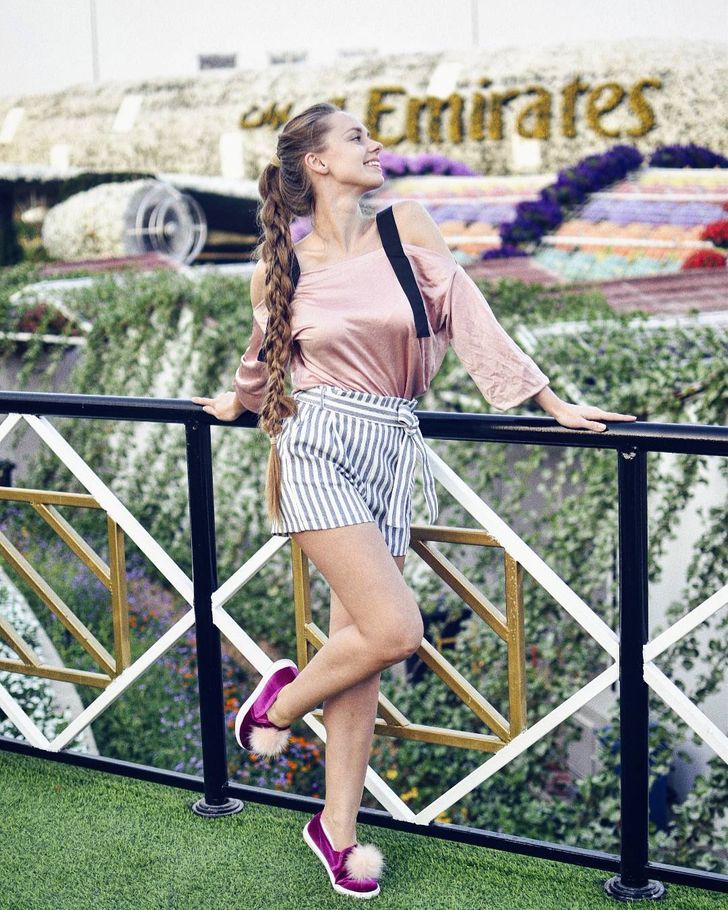 © martasolo / instagram
My father used to go on business trips often and I always wanted him to take me with him. Once, he agreed, "Okay, let's go to Poland." But the next morning, my dreams were shattered: my Belarus passport didn't have a visa in it. The first time I went abroad was when I studied in college — it was the typical trip to Europe, "5 countries in one week." When I was sitting on the stairs of a hostel not far from Paris looking at the lights far away, I realized, "This is my thing!"
How I got the job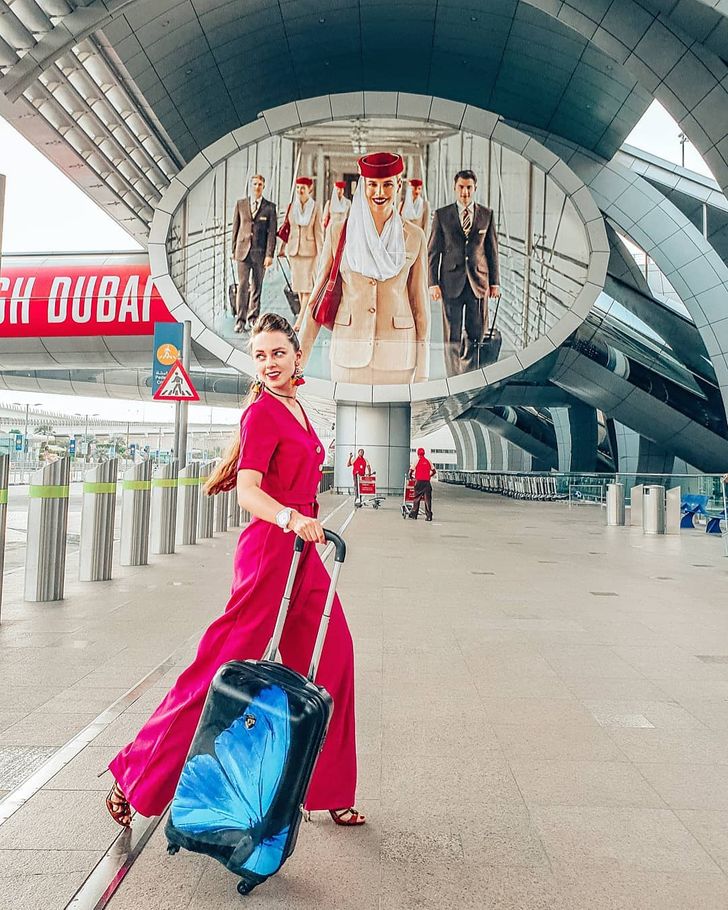 © martasolo / instagram
There were rumors that some girls just traveled around the world and earned a lot of money. I applied online and 2 months later, I was invited for an interview. There were about 100 candidates, every one of them was really pretty. After every stage, there were fewer and fewer girls left, and there were only 5 of us at the end. I didn't do well in the final interview. I was almost hired but then I got the letter where they told me I wasn't and this happened twice.
But I was successful on my third attempt. There were about 200 other people in the interview with me: people from other countries, people who didn't get the job during their first attempt, and others. There were 30 people left in the final interview. 3 weeks later, I got the reply, "You are invited for permanent residence. You are hired." I was ready to move: I had a ticket, $200, and a photocopy of my contract.
My first flight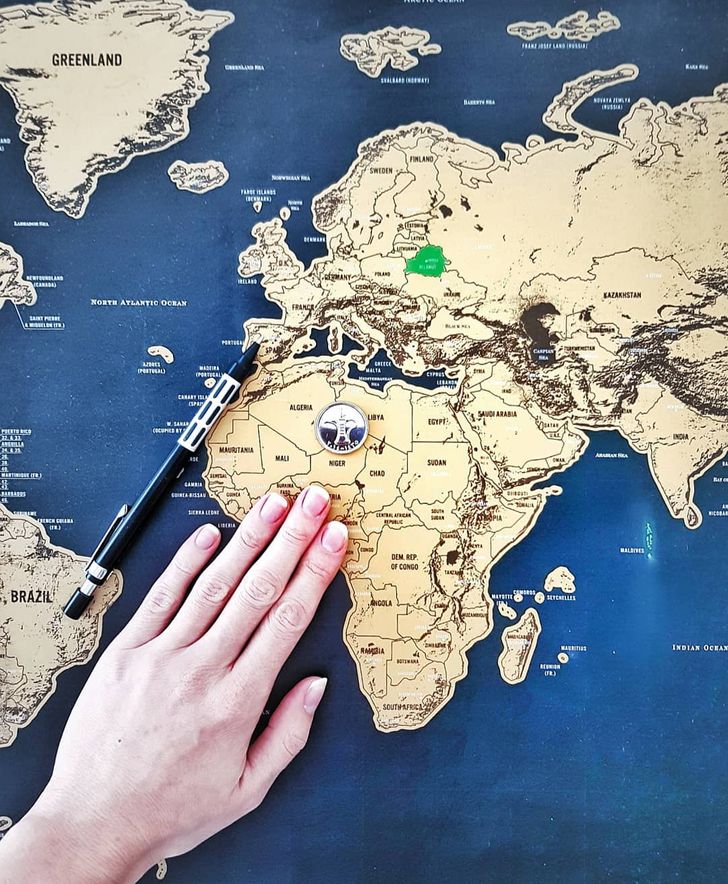 © martasolo / instagram
There is a tradition of introducing yourself to the pilots. When I came in, they asked me millions of questions, like who I was, where I was from, and why I chose this job. I was answering and then I saw a toilet on one of the monitors that had CCTV footage linked to it. The pilots were like, "You didn't know we had cameras around the whole plane?" I blushed, tried to finish the conversation as fast as possible and got out of the cockpit. Right up until the end of the flight, I didn't go into the toilet until someone told me that it was just a monitor with a pre-downloaded photo.
You start with economy class.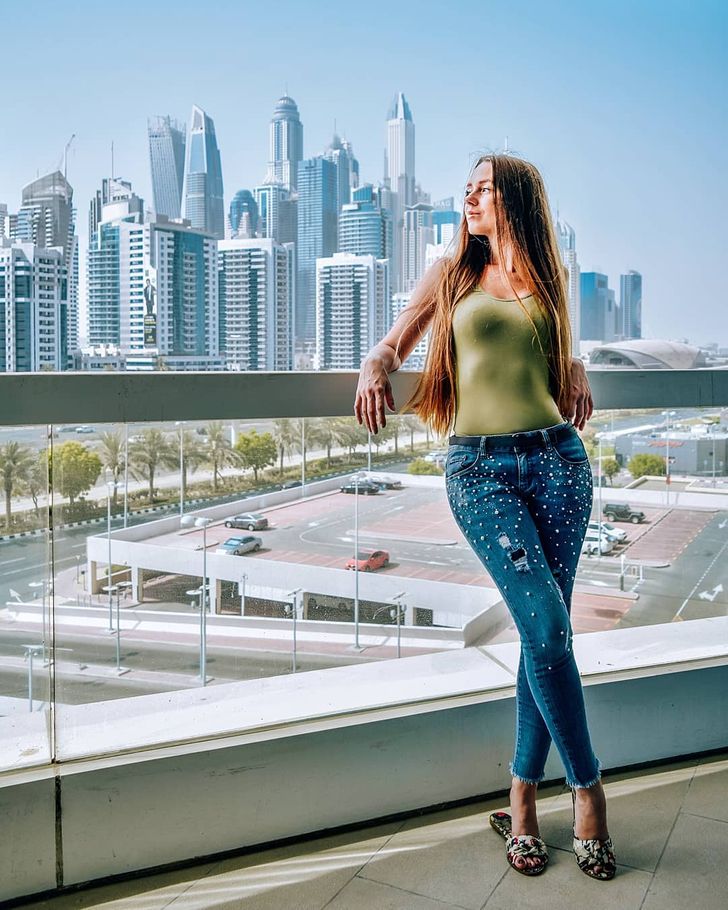 © martasolo / instagram
Everyone starts with economy class — this is where you become stronger, both mentally and physically: 3 hours of serving on your feet and running around the plane. In our vocabulary, we only have words like chicken-meat, tea-coffee, and… we don't have this. But we can easily calm down a dissatisfied passenger with a cake from business class.
A little while later, some flight attendants from economy class are invited to interview for business class, and if you do well, you are scheduled for a new training. There, you are taught to see more difference in kinds of wine than just the color, to choose the right glasses, to recommend drinks for specific foods, and use more "complicated" words than yes and no.
From business class, you can go further to first class. And then you have another training where you are taught to serve the table, to talk to VIP clients, and there you learn the difference between wines in terms of regions and years. In first class, there are 8-12 people in the entire room, and the 2014 New Zealand Sauvignon Blanc is served with salmon in a cream sauce with broccoli on a beautiful plate. "Bon Appetit, Mr. Prime Minister."
Within your class, you can swap your tasks and help each other. When we are talking about the safety rules, they are the same everywhere, no matter what the class is.
Preparation of flight attendants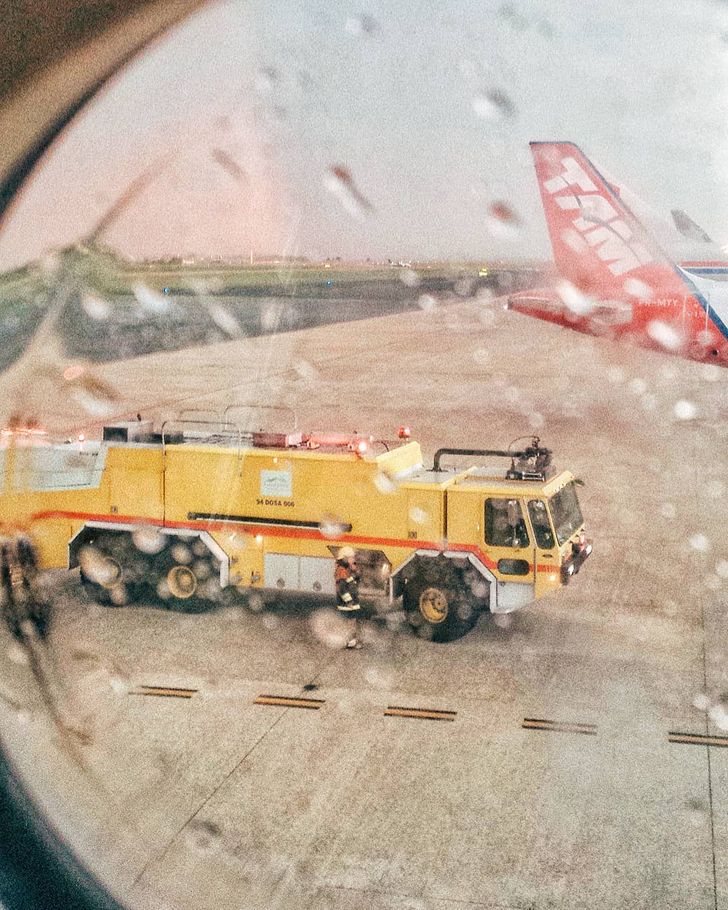 © martasolo / instagram
The plane was sinking but it only took us 90 seconds to evacuate everyone and get out of the plane itself. Nobody got hurt, quite the opposite, by sliding down the emergency ramp, everyone was saved. This was our first practical task during the training: the ocean was fake and the ramp was real. All flight attendants have to do this training once a year in order to renew their flight license.
After that, we put on anti-smoke helmets and we put out a real fire in a fake plane cabin. We scream orders to the passengers, "Unbuckle your seat belts, put your life vests on!" We jump into the "ocean" (swimming pool) and swim toward an inflatable raft, discuss our plan of action, use aviation terms, give SOS signals, "survive" in the desert, in the jungle, and at the North Pole.
On the second day of training, we did CPR and mouth-to-mouth, we put bandages on wounds and fractures, tested blood, and even delivered a baby.
I have goosebumps all over my body every time we take part in staged emergency situations. But this experience allows us to feel all the responsibility and prepare for real situations.
How long a plane can last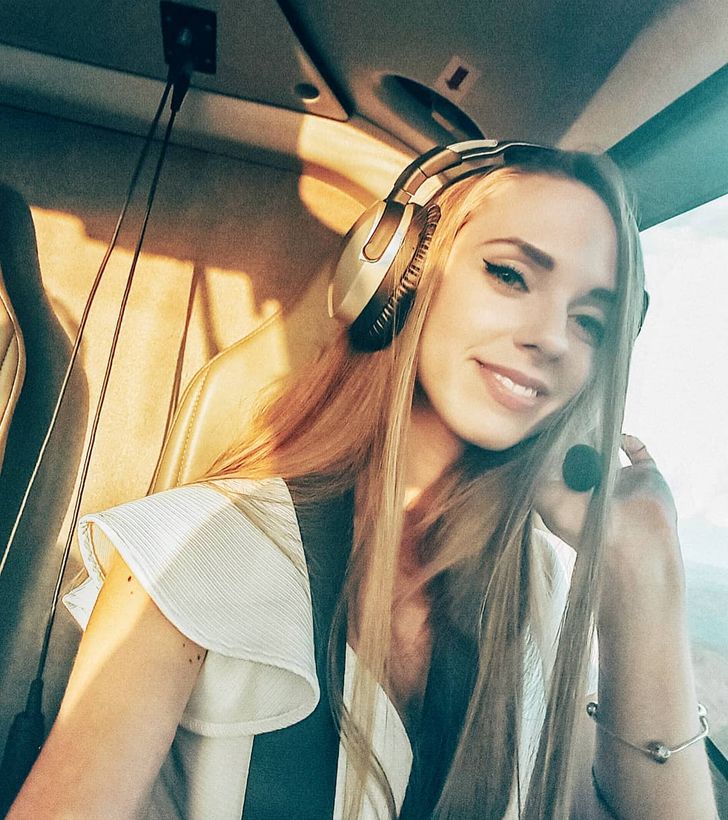 © martasolo / instagram
The lifespan of planes is not counted in years, but in something called sealing cycles — that is how many times it has withstood pressure in the air. It affects the fuselage and wings, small cracks (wrinkles) appear that are hard to find right away but over time, they will be more noticeable. And once the corrosion starts, that's it. Long-distance planes live longer: while one plane makes its way to the US (one cycle), a different one can do 5 full trips.
After the landing and before each flight, the planes are checked. There are additional mandatory checks: every 500 hours of flight, once every 3 months, every 7,500 hours, and every 10-12 years, the planes undergo a full-service where all the parts are removed, including the tail.
Used planes are sold for spare parts.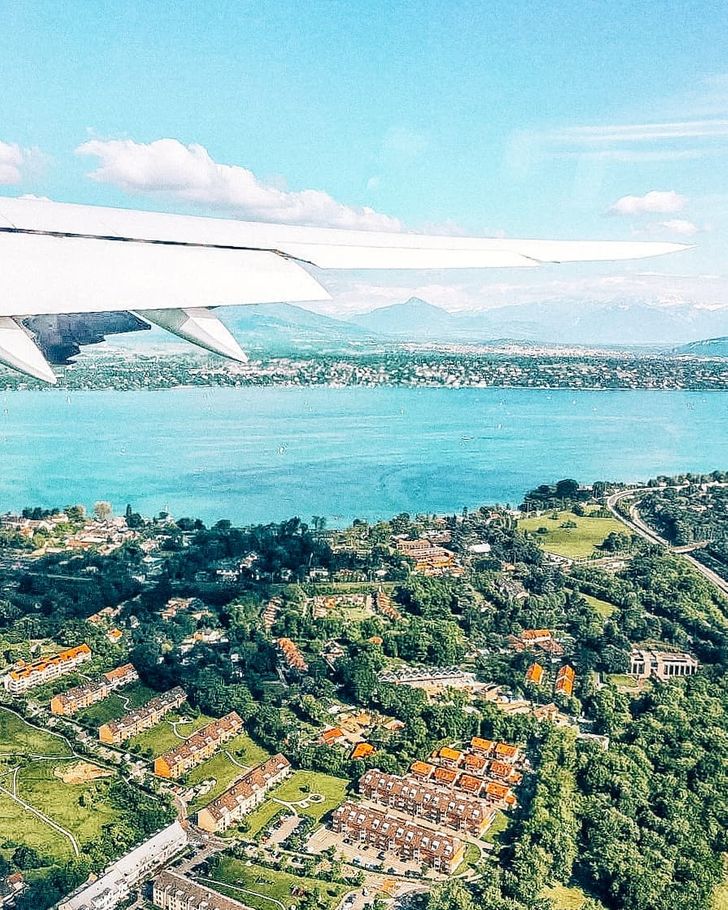 © martasolo / instagram
The most expensive parts are the engines. An old Boeing engine may be donated to a different plane for $3 million, whereas a new engine costs about $25 million. The cockpit, parts of the salon, and the chairs are bought by flight academies for their trainings. I studied in one of them.
Even the seat belts are sold — $20 each on eBay.
Empty carcasses are bought by movie studios in order to show scary events, so every retired plane has a chance to become a movie star.
Planes with a history can find a job at a museum or decorate a national airport.
They may become hotels, bars, or cafes.
Some planes fly to work in different countries. Old doesn't mean bad. Every airline has its own technical requirements: some get rid of their planes after 10 years, and some use them for 20 years or more.
But there are a lot of old planes in US deserts. For just $20, you can visit the biggest collection of them, AMARG, that has 4,400 planes.
The schedule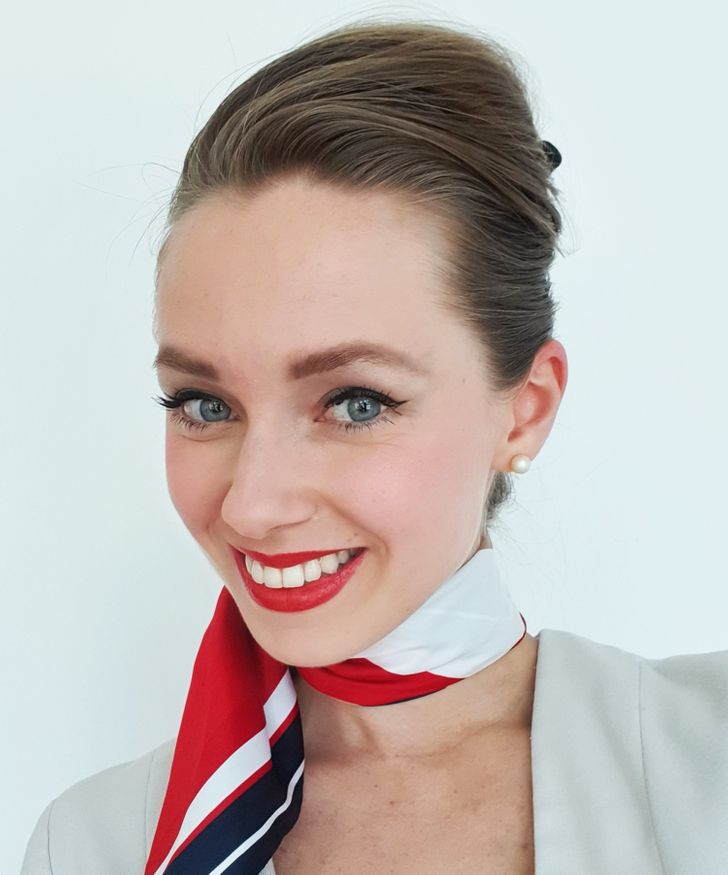 © Martasolo / instagram
You have to be at the airport 2 hours before the flight. Plus the flight. Plus the time for the preparation of the plane for the way back. Plus the flight back and checking the cabin after landing. For example, the flight Moscow — St. Petersburg is an 8-hour working day. My personal record is 22 hours at work. But usually, we work for 13-15 hours.
What your destination depends on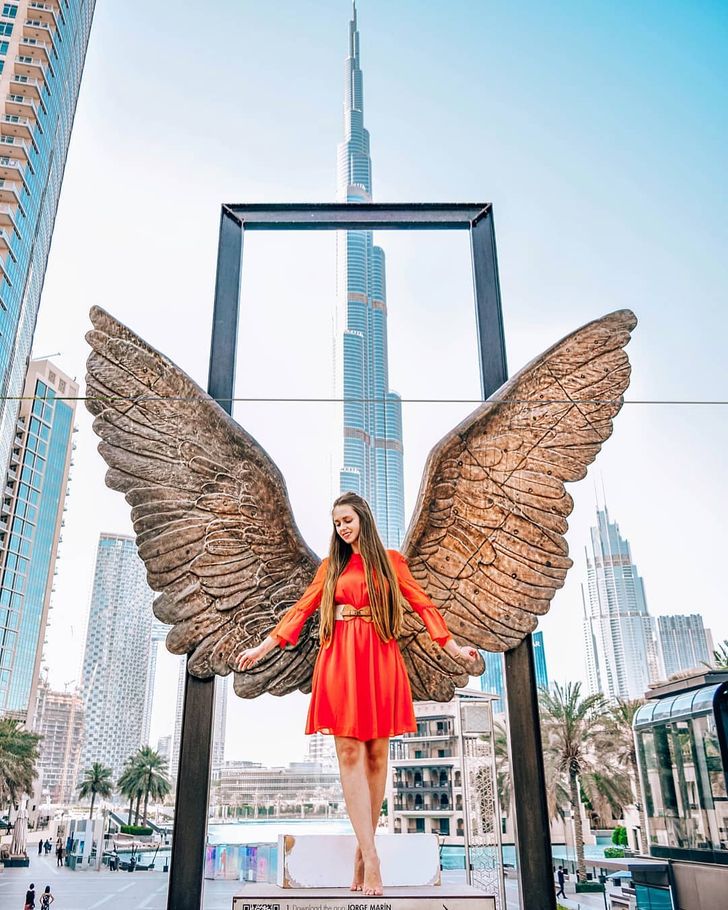 © martasolo / instagram
Luck. The system processes thousands of inquiries using an algorithm nobody can figure out.
Position. The flight attendants from the economy class are more likely to fly to Thailand than business class flight attendants, because there are more people working in economy class and more of them are required for the flight.
Knowledge of foreign languages. On every flight, there should be a person who speaks the language of the country we are flying to. For example, Brazil will most likely be given to an attendant from Portugal, than me. So, this is why it is useful to speak foreign languages.
Time zones. After Asia, they won't send us straight to the US, because even though we keep smiling, it is really hard. And in order to feel better, before the US, we will visit Europe.
Work experience. Now, I have a say in where I want to fly.
Now showing up for the flight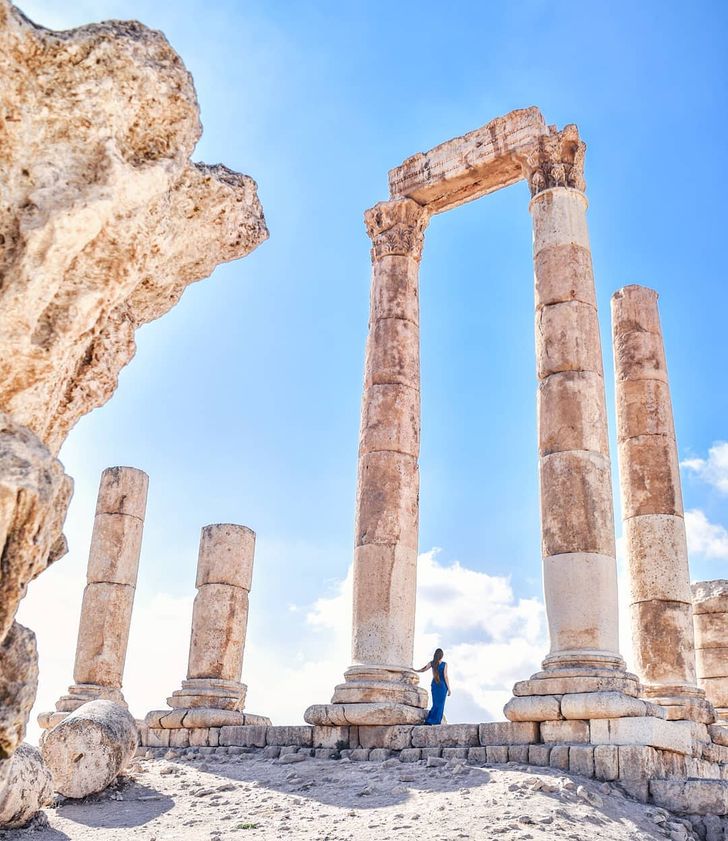 © martasolo / instagram
First, they contact you on your mobile phone once, twice, 3 times. If you don't respond, you are suspended from the flight and you don't work for the rest of the month. All the requested flights to the islands, walking in Europe in the fall, and shopping plans go… south and without you. Instead, you spend every day waiting for a phone call to take a flight to the nearest country. And for 3 months, you are not allowed to request flights or swap flights with your colleagues.
If you showed up for the flight, but you forgot something (your ID, your uniform, your license, your vaccine list), you are guilty. If you ate something bad 2 hours before the flight, it is your fault. You have to let the managers know you don't feel well at least 4 hours before work starts. If you are "sick" on Christmas or other holidays, this is suspicious. If you overslept in your hotel room, they will wake you up. If you are not in the hotel room, they will fire you.
Truth and lies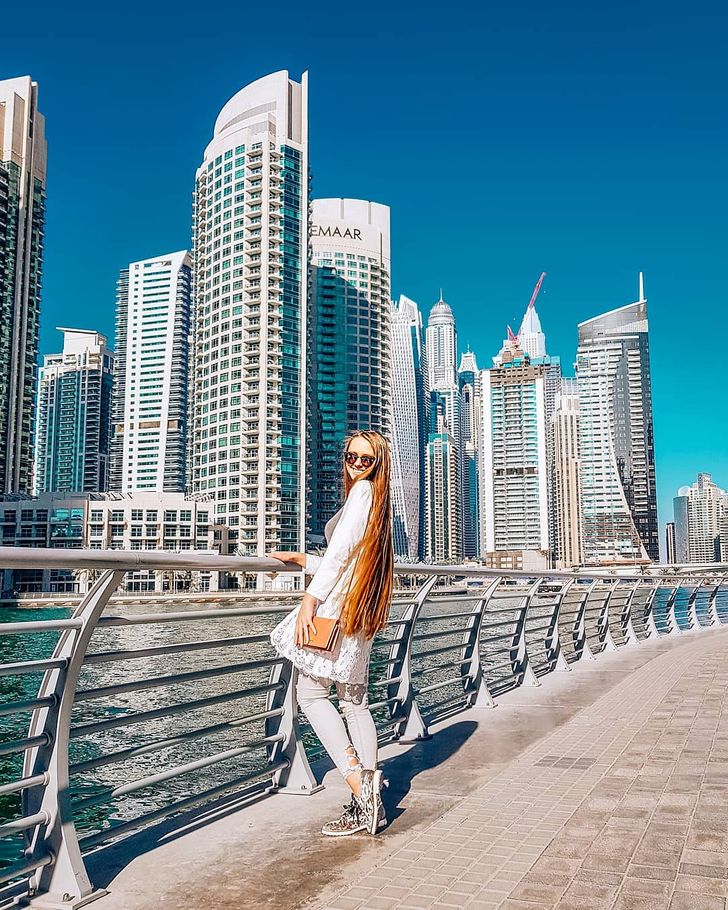 © martasolo / instagram
Pilots don't eat the same food at the same time.
They are in the cockpit: one of them takes the fork, the other one takes control of the plane. Even though the food is prepared on the same day as the flight happens, digestion problems or allergic reactions are possible. This is why pilots can't choose the same food. One of them can handle the controls, but the plane has to be landed.
If your phone is not in flight mode, the plane will crash.
One functioning phone can't cause problems in the navigation system but if everyone keeps their phones on, there may be trouble. New planes are less likely to be affected by cell phones and, in the past, phones were such a rarity, so it is more of a precaution. Otherwise, phones would be taken away at customs if it were a 100% risk. There have been no incidents, but anything can happen.
There are more and less safe seats on planes.
If this were true, the prices on planes would be split into 2 categories: package "optimist" and "pessimist." A plane is one whole piece: one row can't be flying to Paris and the other one to Washington. We are all in the same "boat." It is just that there are different situations: the tail may be damaged more, sometimes, the front door mechanism may be jammed. It is safe to fly with your seat belts fastened and you should know where the nearest emergency exit is, and how to use the life vest and the oxygen mask. This is why you should listen to the instructions of the crew.
In flights, hair grows faster.
Judging by the photo and the hair that could be enough for another head, this is definitely true.
Classification of passengers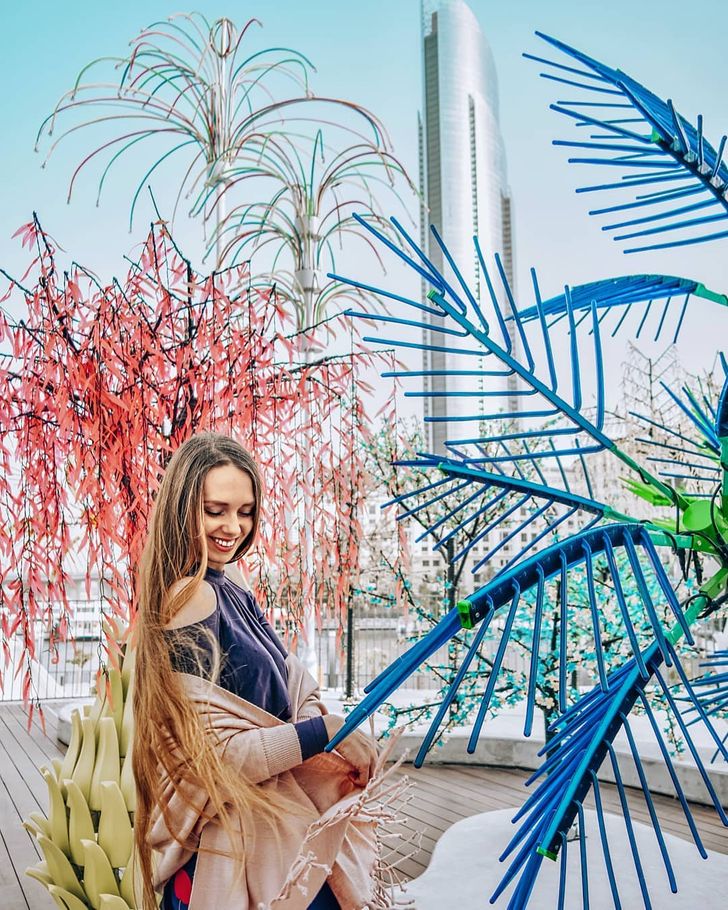 © martasolo / instagram
"Question" man. "I have a question: when will the service start? Will I be the first? What's on the menu?"
"No problem" man. "Sorry, there is no chicken left." "No problem, give me whatever you have left."
Exhaustion man. "Bring me some coffee, please." "And one for my friend." "2 creams, please." "I know you are exhausted, but I don't eat white sugar."
Boss man. "Let the captain make the temperature higher and tell him to turn the lights above the seat belts off: I need to get some good sleep."
Frozen man. "I need another blanket. My feet are always cold."
Planning man. "Sit right here and I'll take the row right behind. Put the bag here, pretend the seat is taken."
Ready-for-it-all man. "Bring me more wine, this is my only vacation this year."
Video man. "Hi everyone, we're taking off." "The food is here." "I'm drinking tomato juice." "I'm over the clouds." "The lights of the night city."
Prediction man. "The landing started late — we'll be late for the next flight." "I'm sure the person next to me will be awful."
Tear man. "It is so weird to leave home." "I really don't want to come back home."
Official man. "I'm the official member of the airline bonus program! Put me closer to the window, I want to see the clouds."
First class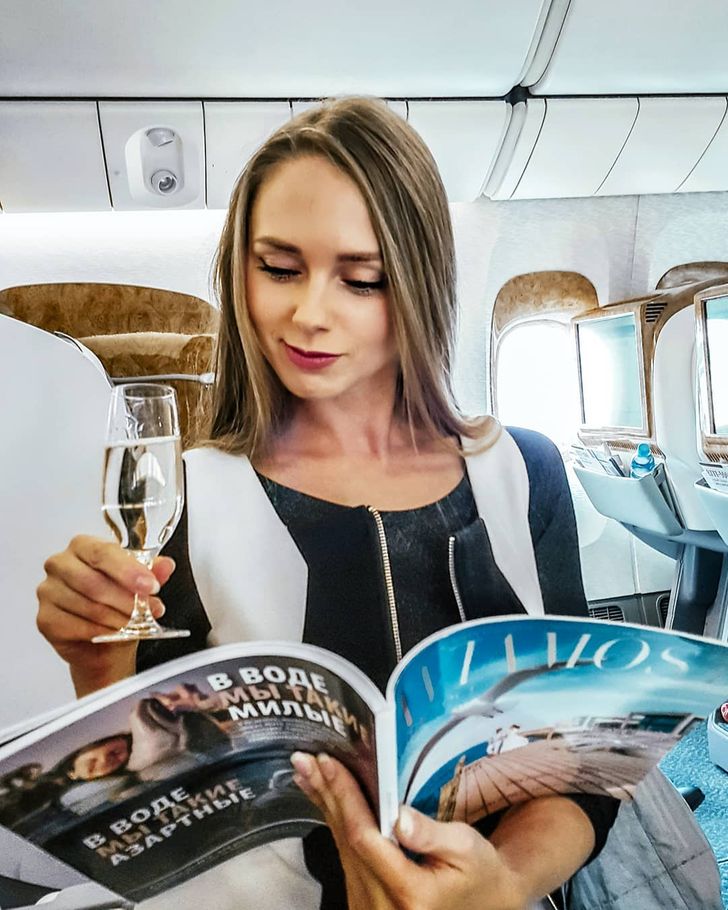 © martasolo / instagram
First class on the plane is like a hotel room in Atlantis. Living in it for a month costs exactly the same as going to London and coming back in first class.
There are only 8 passengers: VIP clients, political figures.
They sit on wide armchairs made of leather. There is a special sliding door that can turn their seats into their own personal rooms. Some people close the doors at the beginning of the flight and ask us not to bother them.
The armchairs turn into a horizontal bed with a mattress, a sheet, a blanket, and a pillow inside a pillowcase.
When the light in the cabin turns off, small bulbs on the ceiling appear. Some planes even have showers and towels.
The price of the ticket definitely covers all the comfort you get on the plane.
The on-board chef will cook a 5-course dinner and I will bring it to you on a silver platter.
50 years ago, things were much cooler on planes.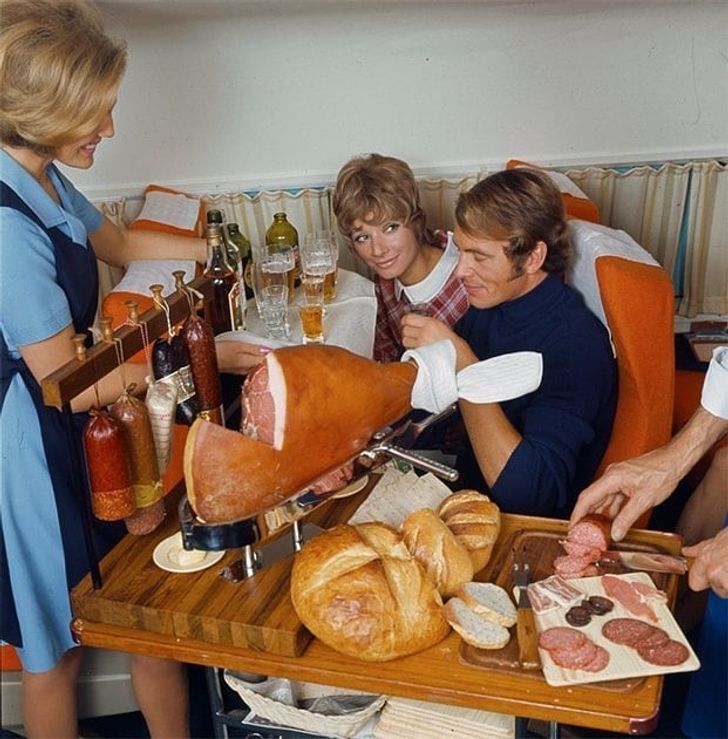 © martasolo / instagram
There used to be only one class — luxury. There was probably dress code: all women wore high heels, and men wore jackets.
There were curtains on the windows, the walls had paintings, and the cabin looked more like a restaurant. And there was music playing.
The door to the pilots was open and they came out to the passengers to introduce themselves and smoke.
On the plane, passengers were offered champagne and black caviar for "choosing our airlines."
There was a lot of room for legs (2.8 feet), and there were very few armchairs that were placed next to each other.
Tea was served in silver pots and consumed from porcelain cups, and wine was consumed from crystal glasses.
Children and adults could walk around the cabin. And there was enough space!
Instead of a cart with trays, flight attendants had a huge table with wheels and passengers could choose anything.
There was turkey on the menu, and also lobster and cake.
How to get into business class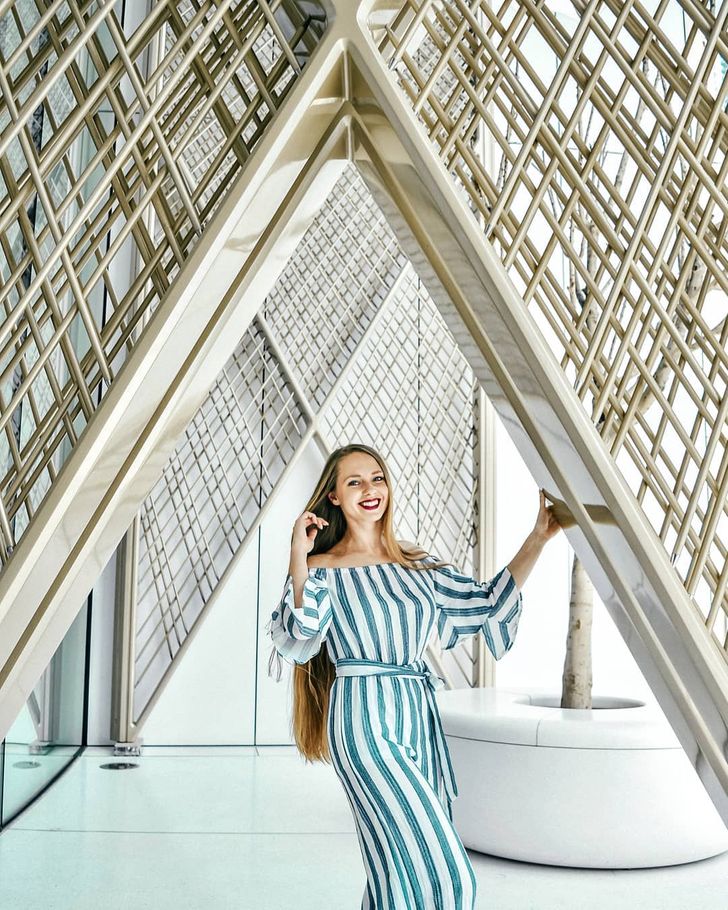 © martasolo / instagram
Your wallet. When checking in, just ask the attendant to upgrade your seat to business class. This will be a lot cheaper than the actual cost of the ticket. But not all airlines do this and there may be no free seats.
Authority. You fly more often than you are at home, and you collect not only the plane tickets as souvenirs, but also the miles on your bonus card. You use them to pay for an upgrade or when you get a premium gold or platinum card, ask at the check-in if they have lobster for you in business class.
You are my friend and I'm your friend. The owners of gold cards can take one person with them to the lounge area. So, if you are put into business class, your friend will not be forgotten.
Lucky man. You have come to check-in last, with a nice-looking bag while someone else is late for their check-in and here you are all handsome and polite.
Unlucky man. While you were on vacation, an elephant stepped on your foot and you would be happy to not fly… but… When we see a guy like this, we move him to a more comfortable seat. But don't overdo it with the bandages — there is a chance you won't be allowed on the plane at all.
A special reason. A happy couple with a wedding dress. And the check-in employee has just returned from a good date. The stars are sending you on a romantic trip! You can try it on your birthday if it is a special one. But the only people that can change your seat are at the check-in, not the flight attendants on the plane.
The fear of flying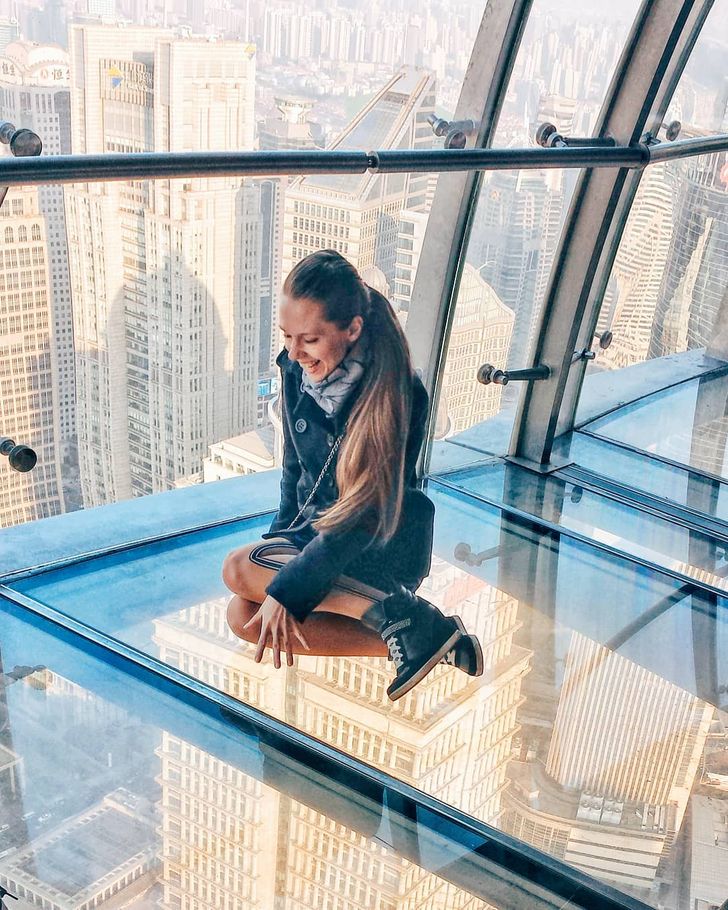 © martasolo / instagram
Fear of heights, turbulence. The plane can't turn over and fall on the ground just because of the wind, this is not how planes work, and pilots know this. On the planes, there is the safest technology, a lot of it is controlled by computer. This fear only appears in people that don't have enough information.
Fear of tight spaces. Wear comfortable clothes that won't limit your movements, it will be easier to breathe. Drink a lot of water, but not alcohol: it makes you feel hot and like it's hard to breathe, it may also make it seem like you're not getting enough oxygen. There is enough space on the plane, and the air is circulating. Choose the aisle seats (check-in in advance).
Fear that you will feel bad and nobody can help. You have to know your body. Always have your medications with you — for diabetes, hypertension, and pain. If you have a choice, don't fly if you feel bad: you will feel uncomfortable and you may put other passengers at risk. Tell us about your condition so that we can help you. And if you chose the plane as your way of transportation, there is only one thing you can do — trust.
If your ears are popping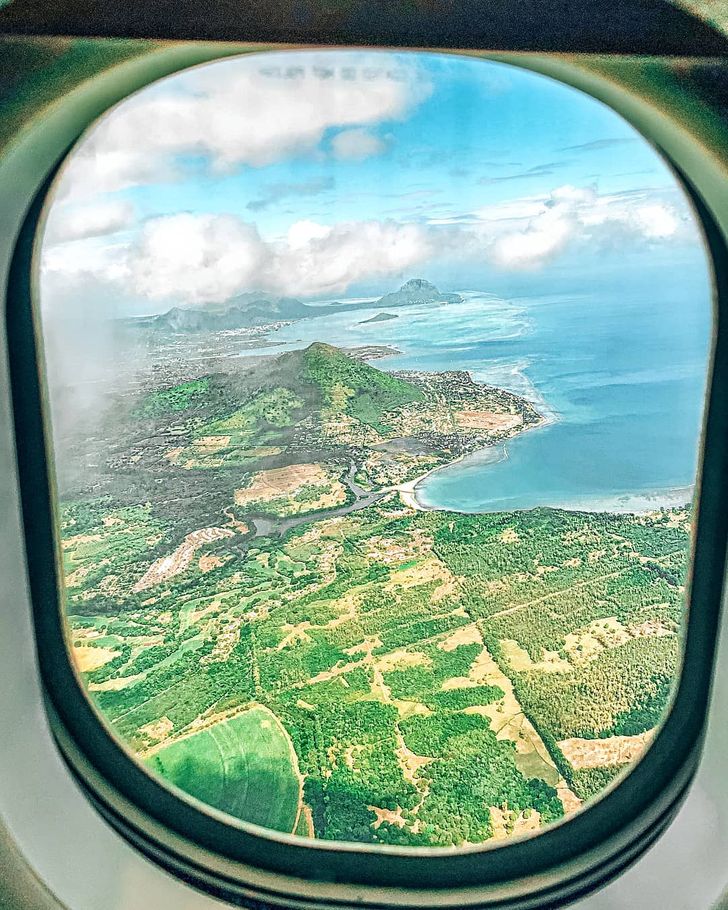 © martasolo / instagram
Use nose drops 15-30 minutes before take-off and landing. This should work.
Chew something sweet and slurp so that everyone looks at you. If people start looking, you are doing it right. Move your jaw if nobody is noticing you.
In the breaks between one candy and the other, yawn with your mouth wide open.
Don't put your fingers in your ears — it won't help. If the problem is serious, see a doctor when you arrive.
Some people use earplugs, I only need 1-2 good yawns, as if I haven't slept for a year.
There are also some other methods like the Valsalva maneuver and the Toynbee method. You can try them, but before that, consult a specialist to know exactly what is good for you. Everyone has their own unique body.
4 pieces of truth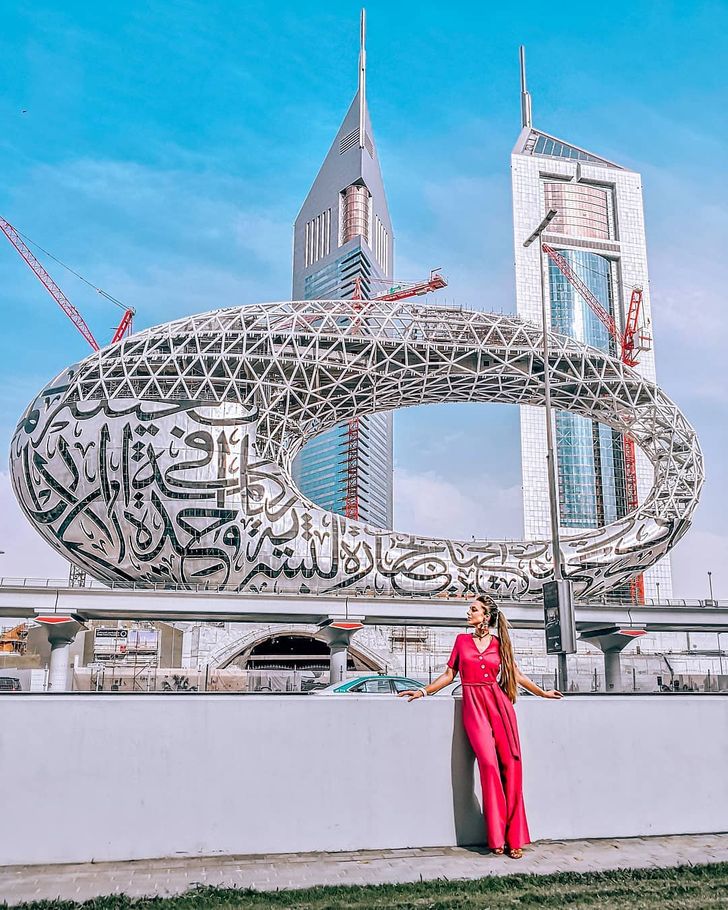 © martasolo / instagram
Why are short girls not hired to be flight attendants? This is about safety rules. There is no discrimination, you don't need to be a model. But closing the shelves is our duty. A lot of emergency equipment is somewhere high, and it is important that we can get to it quick if we have to.
Is it true that planes don't fly over the Bermuda Triangle? This is the area between the Bermudas, Puerto Rico, and Florida. Hundreds of ships sank there and even planes disappeared there. But for pragmatic aviation, this is not profitable because it takes a lot of time to fly around the areas. It takes a lot of fuel and money. Countries that are in the midst of war are really avoided. The Bermudas are a myth and it is unfortunate that the second point is true.
Why is there no row 13 on planes? There are still some superstitions on planes. Some airlines removed row 13. Obviously, it is there but it is named row 14 and it is right after row 12. And in order to satisfy Italian passengers, some airlines removed row 17: this number brings them bad luck.
Is it true that you can get high from the oxygen mask? This is what Brad Pitt said in Fight Club. You can get high for a short time for hypoxia — a lack of oxygen. The symptoms are dizziness, weakness, and… euphoria. Oxygen masks are there to deal with this. And oxygen tanks we use in very rare cases can calm a person down, get their breathing back to normal, and relax them. So, Brad Pitt was partially right, but he was wrong about the equipment.
How to become a flight attendant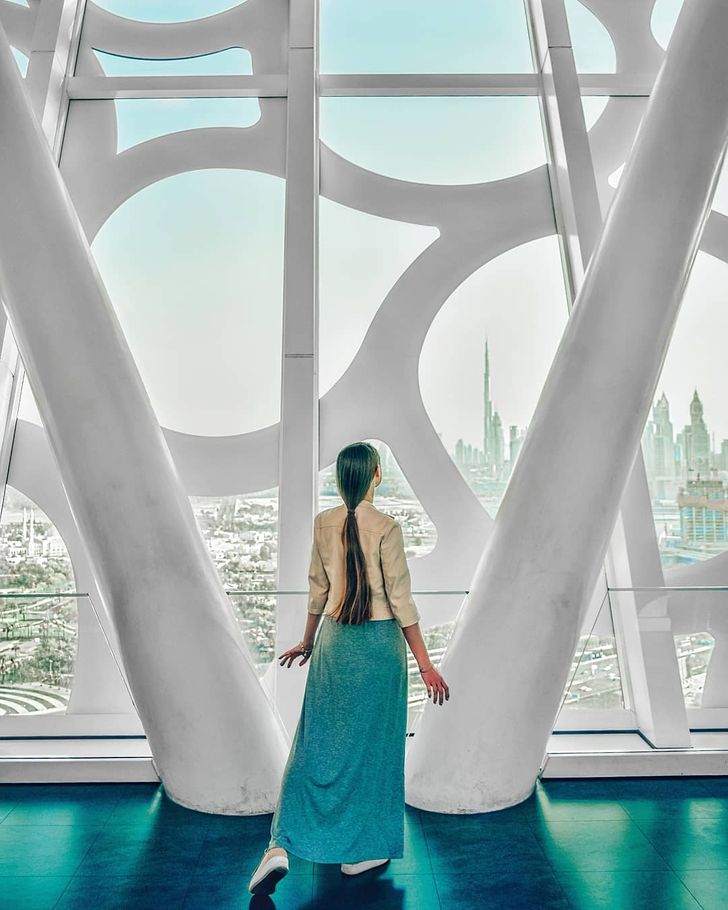 © martasolo / instagram
Study English and other languages if you want to work with an international company.
Don't get tattoos or piercings: it will be expensive and difficult to remove.
Don't smoke. If there are 2 candidates with the same qualities, the non-smoker will be hired.
Do yoga, go swimming, and play sports in general. Watch what you eat. It will be easier to work and you won't be afraid of the medical check-up.
Develop yourself, don't drop out of school, 11-12 years of school education is a necessary requirement in the Emirates. And you have to be at least 21 years old, so there is just no point in leaving school early.
Go to college or work or both (which is even better). This will give you communication experience and experience in working a lot — this will make you a great candidate for the job.
For those who tried but failed: there are many airlines and with every new interview you will become better. At some point, you will find your job.
What flight attendants do when everyone else is asleep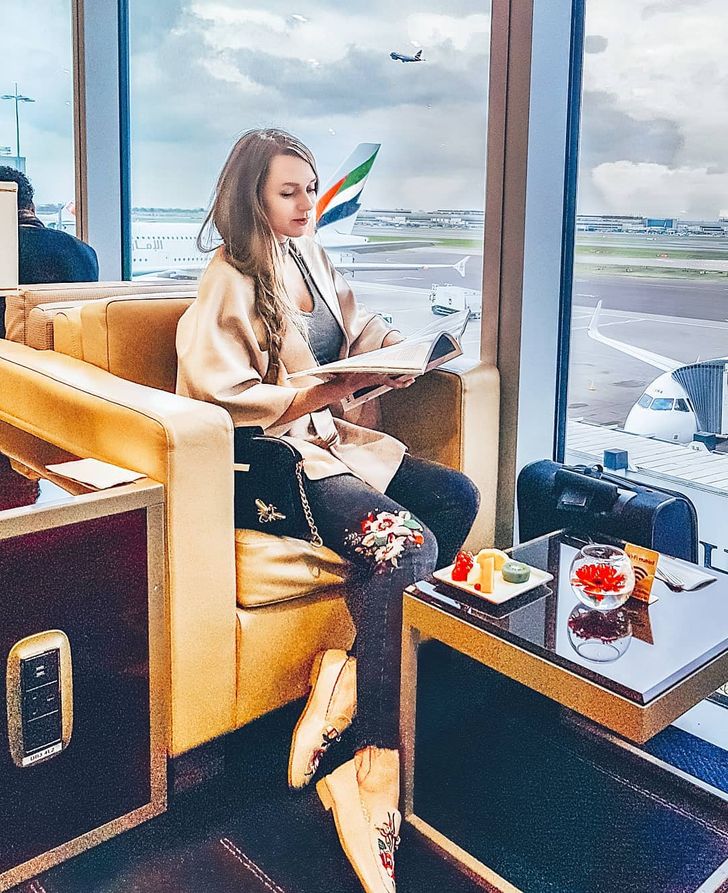 © martasolo / instagram
Cleans the kitchen after the service.
Patrols the cabin looking for non-sleepers ("Is everything alright?") and for people sleeping under the chairs and on the floor ("Mr., please return to your seat.")
Checks that there are no toys around the floor and that children are sleeping in their seats with fastened seat belts. Wakes up the parents if something is wrong.
Makes sure nobody smokes.
Closes the window curtains. Even if there are 3 seats in the row, she will reach the window and won't wake you up.
Turns off the monitor if you are sleeping. Did you think that the screen turns off by itself?
Turns on the night vision: collects the plastic glasses and picks up the towels to prevent someone from falling.
Brings glasses of water and juice so that the non-sleepers don't press the call button and wake others.
Drinks tea in the kitchen when she has time and talks about flights and vacations.
Fights the biological clocks and fights with a colleague over who will bring the water to the next passenger.
One hour before you wake up, she prepares for operation "Chicken or meat."
Does whatever she can to avoid touching a phone, book, or magazine. It is prohibited to do anything resembling rest.
You may feel like the flight attendants disappear, but we are always around.
Would you like to work in the sky? Or do you think that this job is not for you?