Jokes about men being unable to change a diaper are out, and jokes about fully capable dads are in. Research shows that today's fathers are more involved than ever before. Modern dads spend 3 times as much quality time with their kids as men just a generation before did. They sure deserve that Father's Day card.
Bright Side supports dads, whether they be new dads, single dads, or step-dads — so we collected 20 photos of fathers being sweet, competent, and overall cool. And be sure to check the end of the article for the special Disney-esque image!
1. "My son asked me to wear an Elsa dress with him to a Frozen musical."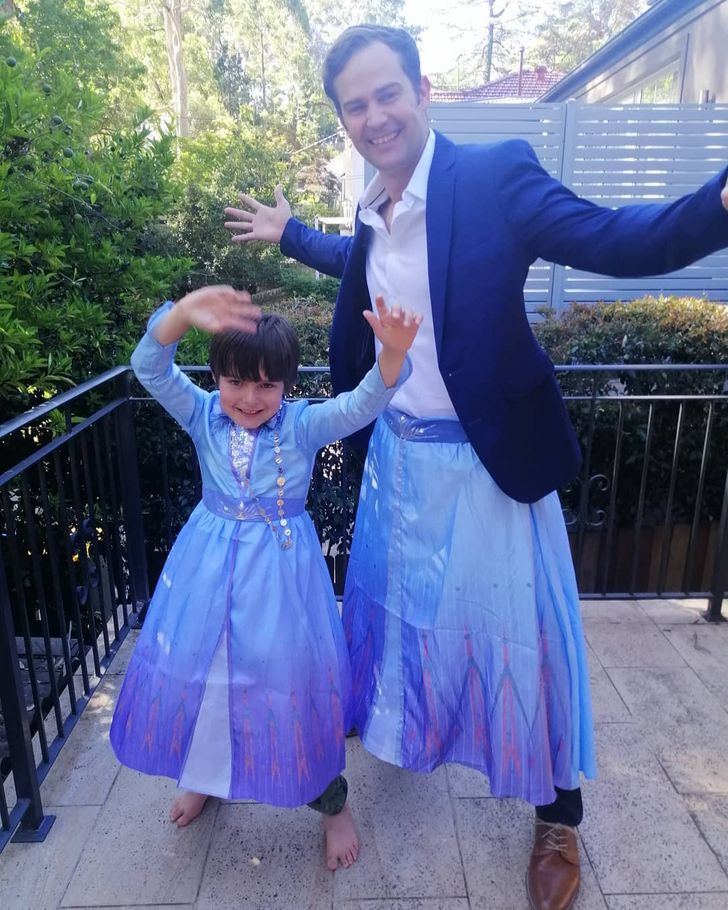 © scottcreates / Instagram
2. "He pulled his stool up, grabbed the brush, and started lathering up. He filled my heart with joy."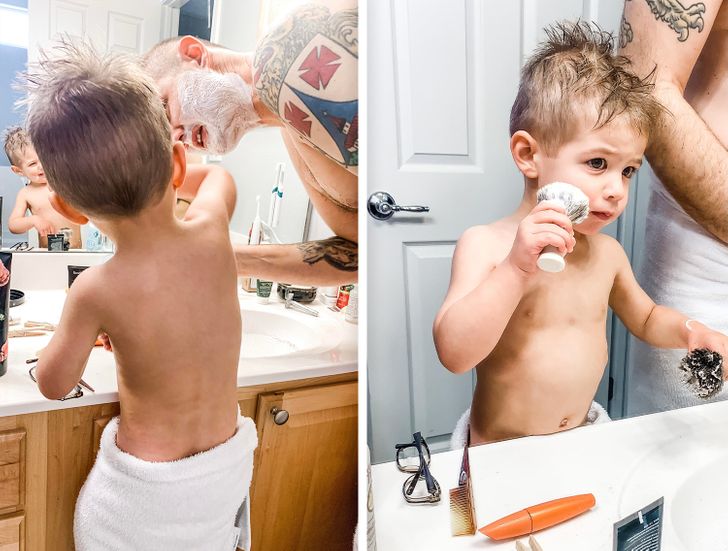 © THEtek4 / reddit
3. "Wife tried to shame me on Facebook, but all I feel is proud of my invention."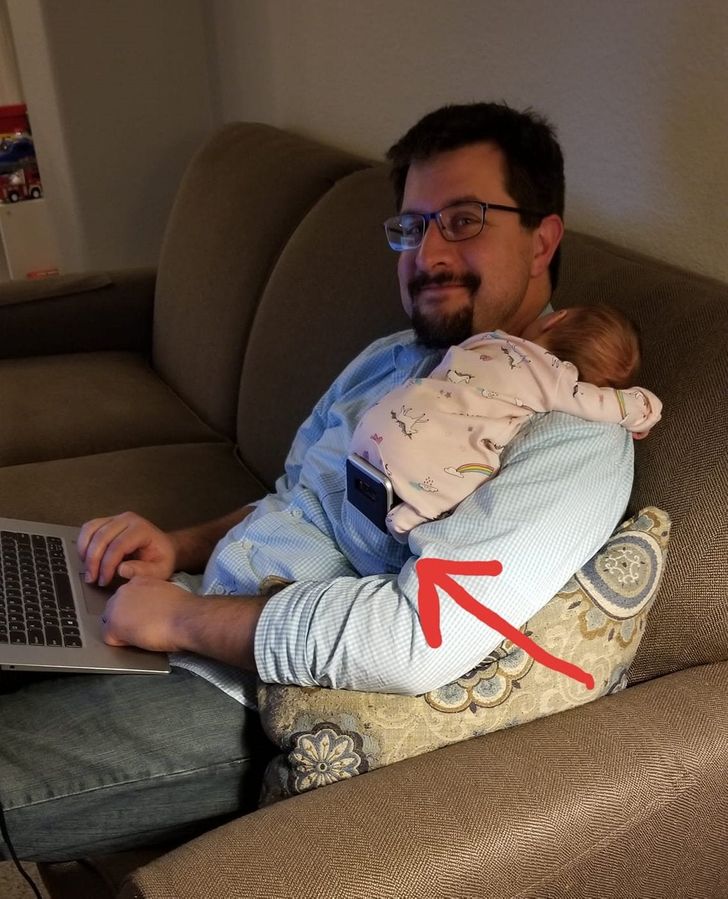 © amaurer3210 / reddit
4. The fun here is palpable!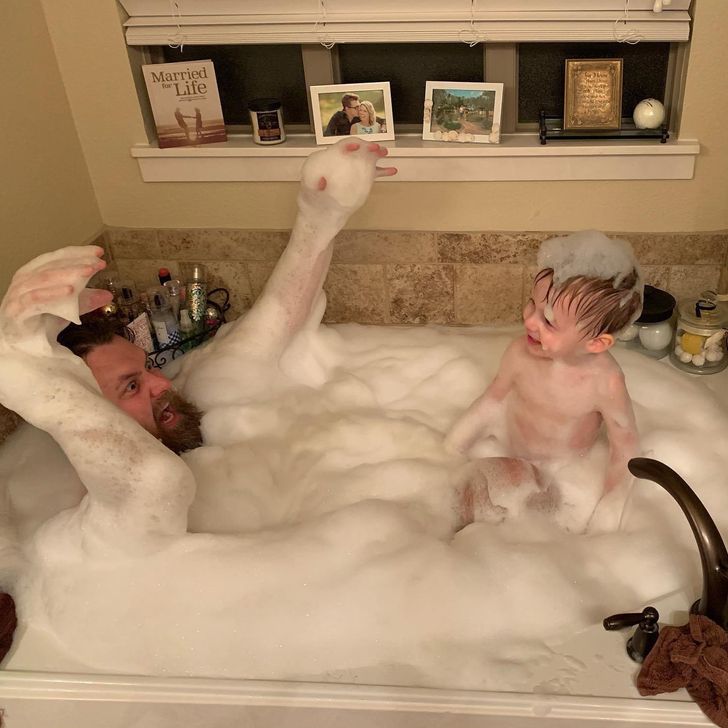 © pablocerakote / reddit
5. "I made costumes for our little ones. It felt so great."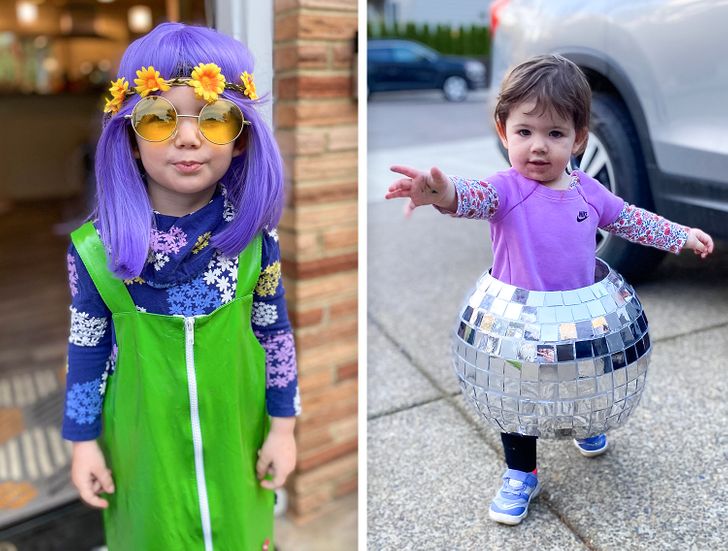 © needle-nose-ned / reddit
6. "My dad used to take me to feed the buffalo when I was little. We called this guy Big Daddy."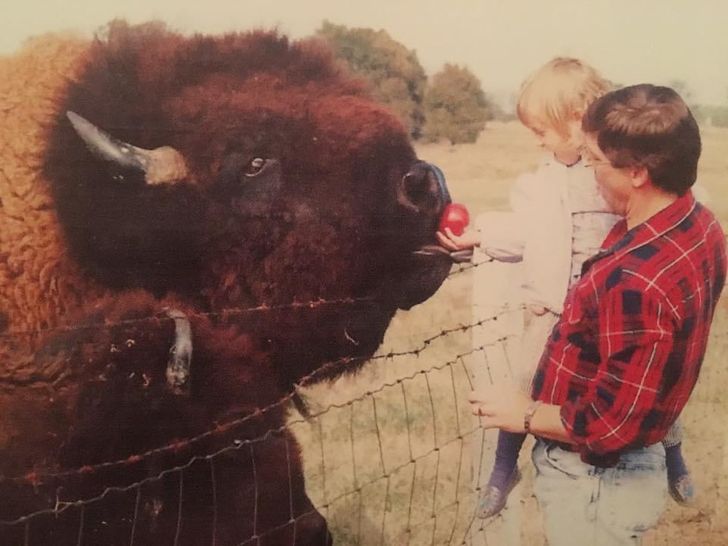 © notjustaphage / reddit
7. "This is the way. This is how we celebrated my daughter's first Halloween."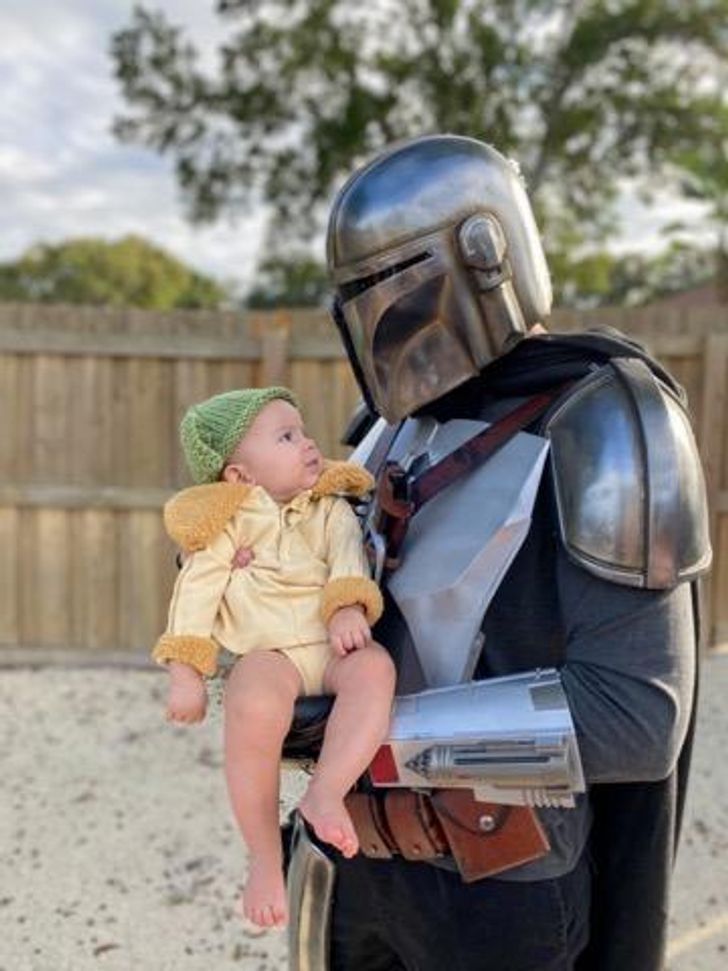 © greeny42 / reddit
8. "18 years after high school and I'm still showing my daughter that anything is possible!"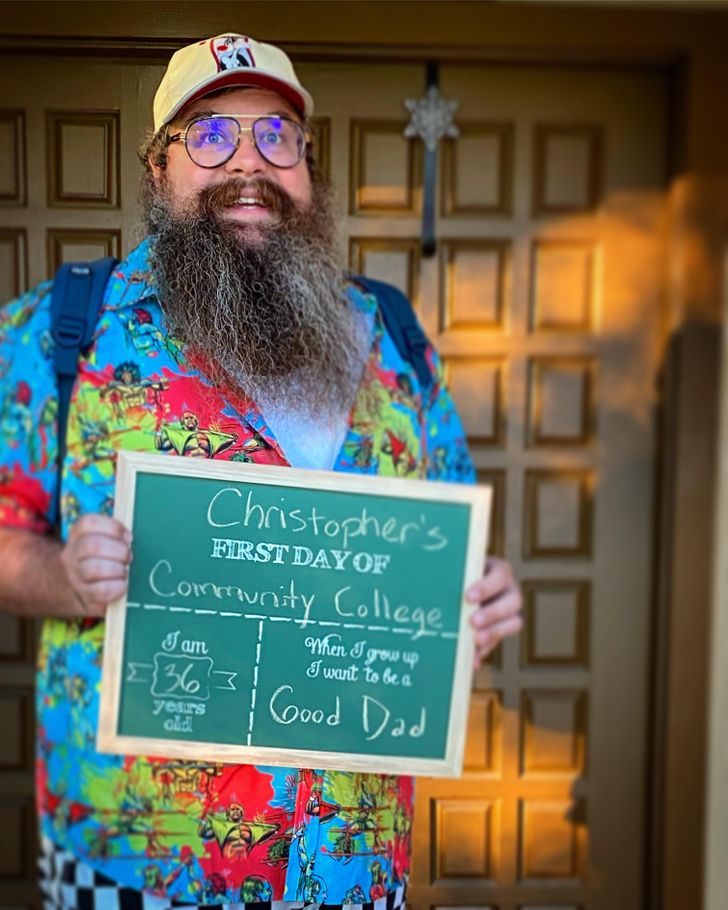 © Chexty2600 / reddit
9. "My dad made me my very own tiny coffee shop for Christmas! I love it!"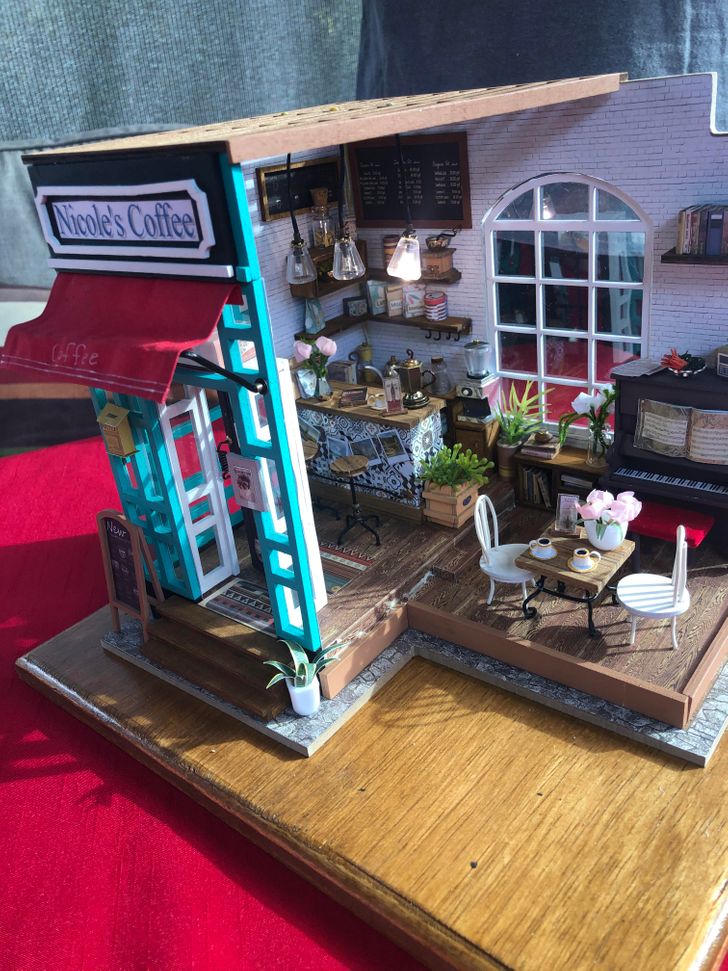 © nikkisixx24 / reddit
10. "My son and I used the same Halloween costumes as last year but made it slightly different."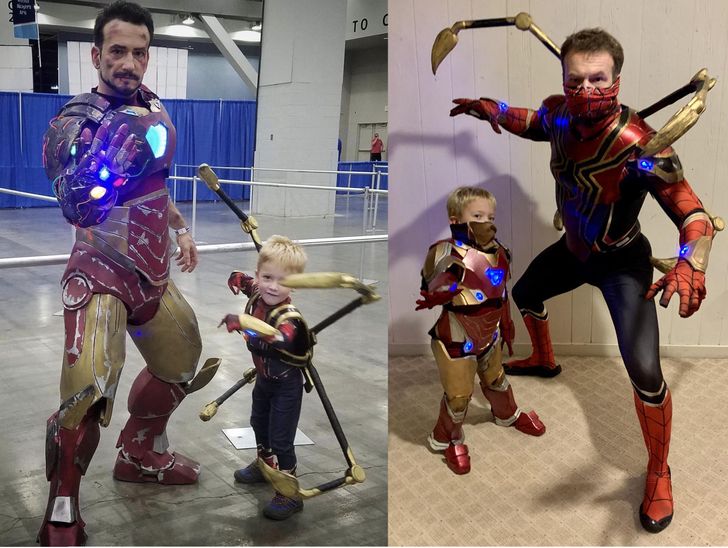 © CaptCash / reddit
11. "Had to show my 4-year-old how to properly exit a swing."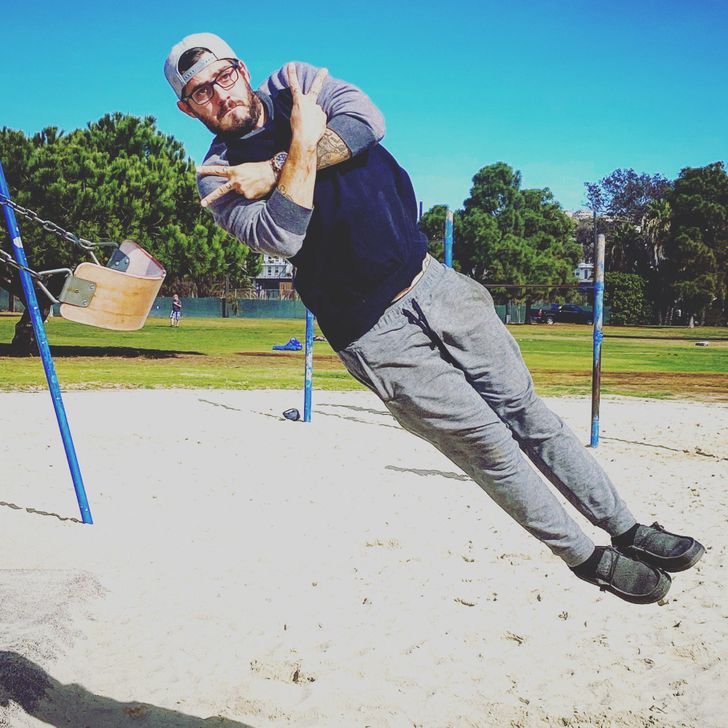 © FalseEstimate / reddit
12. "Let's build 'puters, Dad."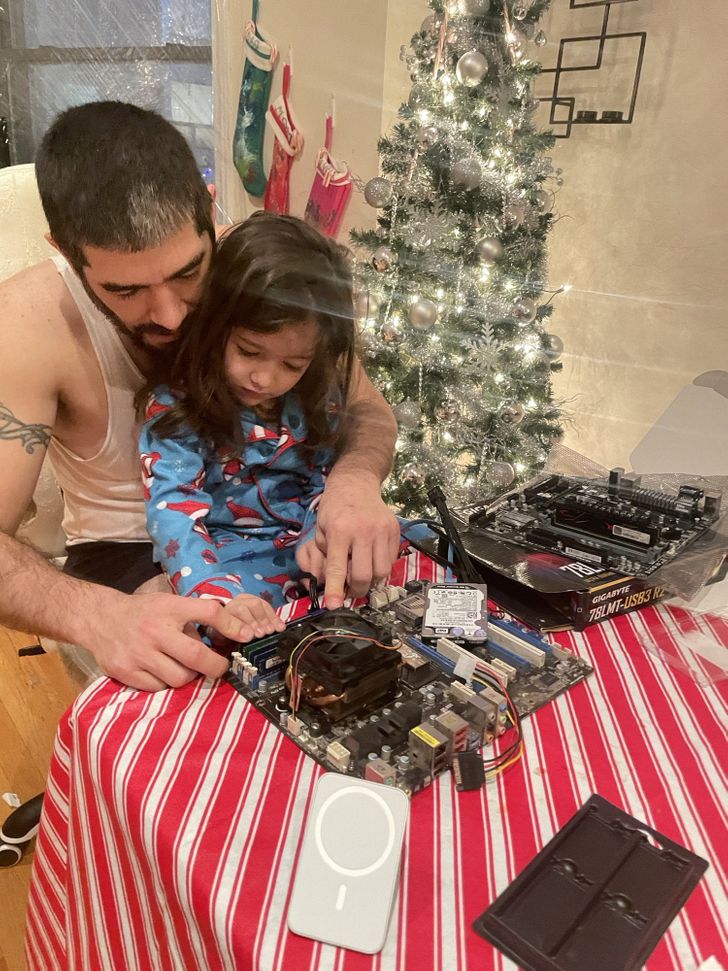 © XxEnigmaticxX / reddit
13. "2020's daddy-daughter dance was '80s-themed. Yes, I'm the only dad that dressed up."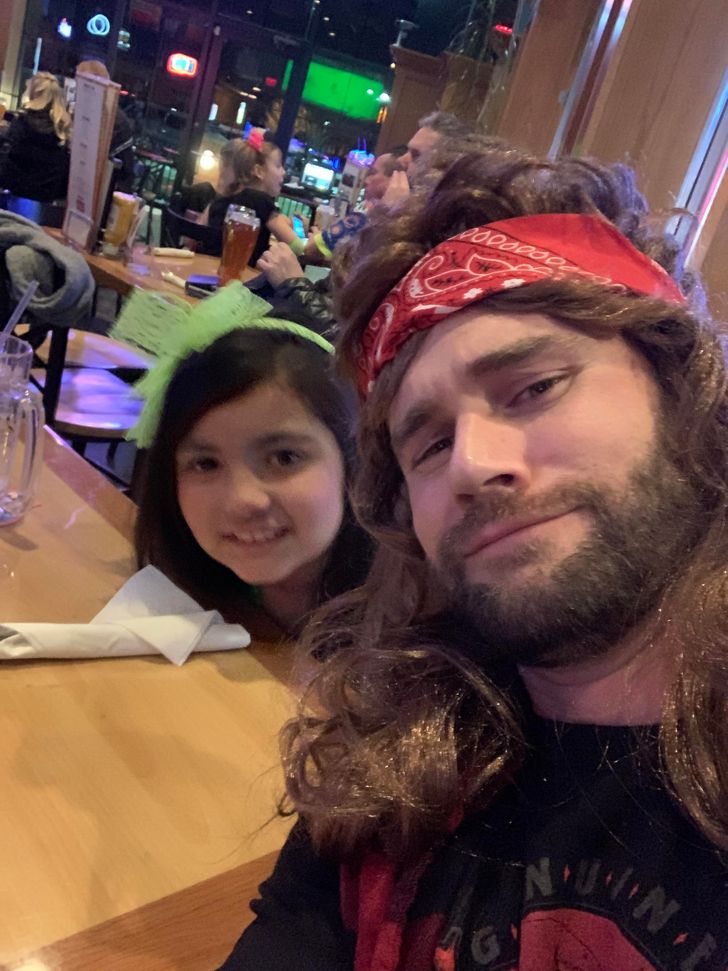 © ElevatorFarting / reddit
14. "This is my dad, his friend, and me. I learned guitar on those same instruments, and my dad still plays them regularly."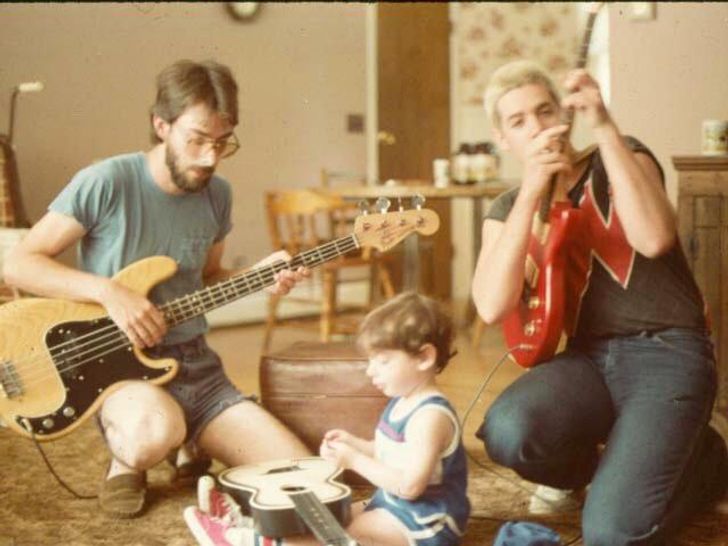 © dan-o-war / reddit
15. "My dad hiking with me in the Austrian mountains"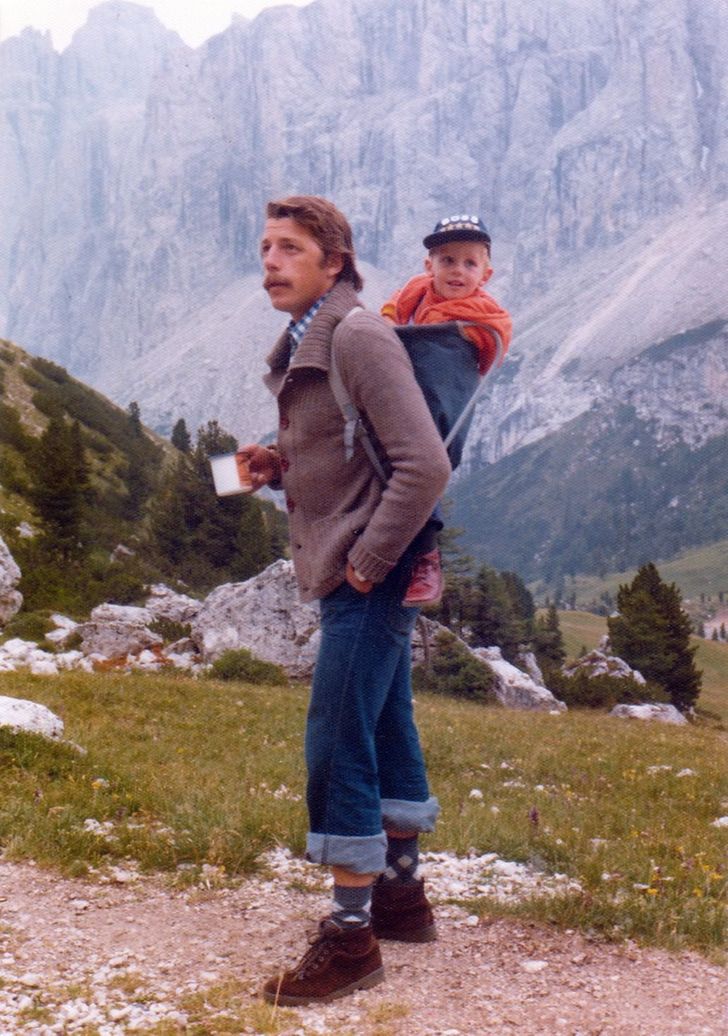 © mentallo / reddit
16. "We hit some great houses. Got full-sized snickers at one house. Respect!"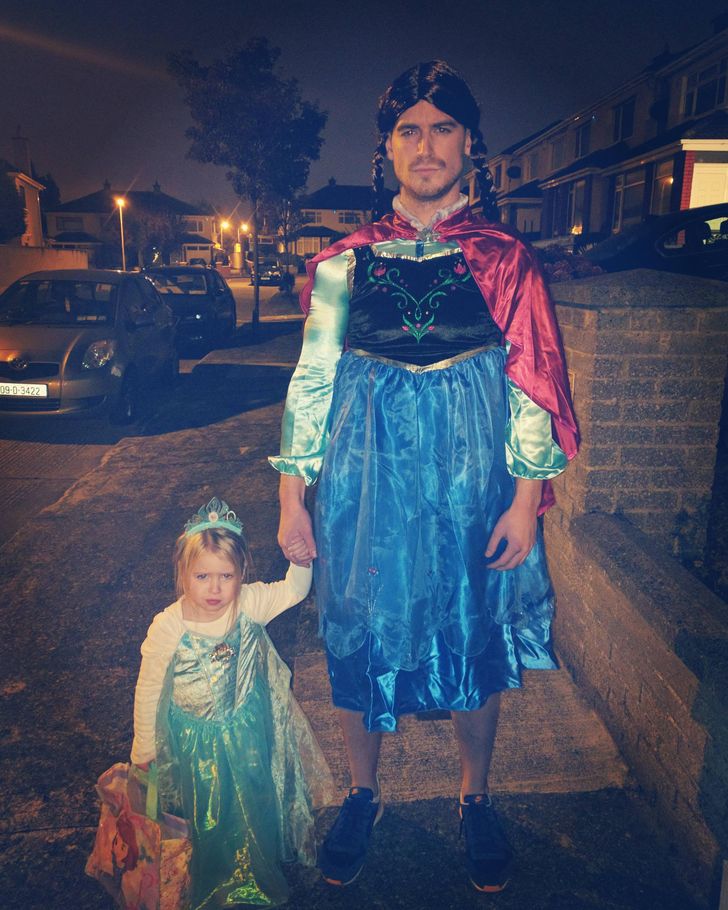 © G-Honda / reddit
17. "Dad made a magic sandbox for my 3-year-old son's birthday."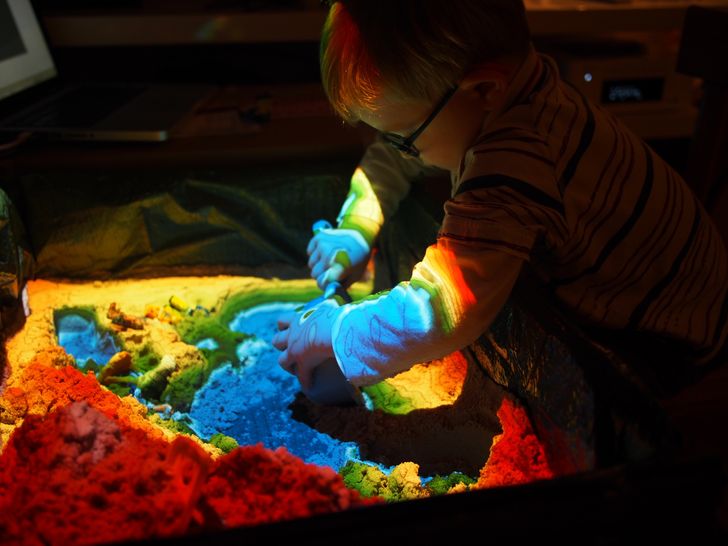 © Thomwolf / imgur
18. "He did most of the work, then bragged at school that he fixed Daddy's Hellcat. Lead by example, gents!"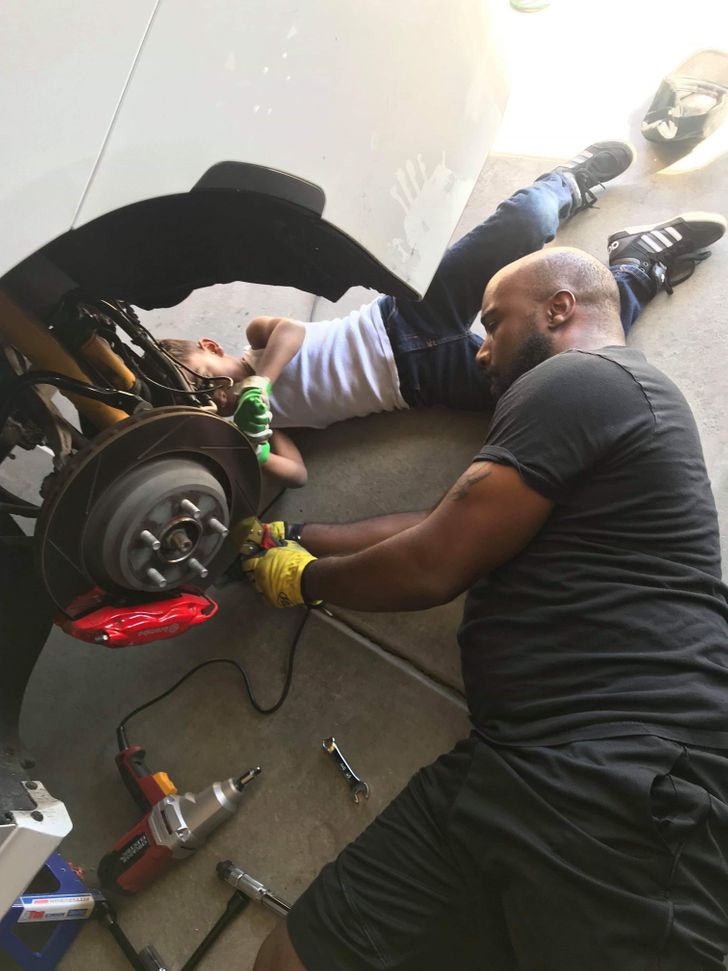 © FilthyParentPodcast / reddit
19. "My dad and me, showing the world what cool looks like"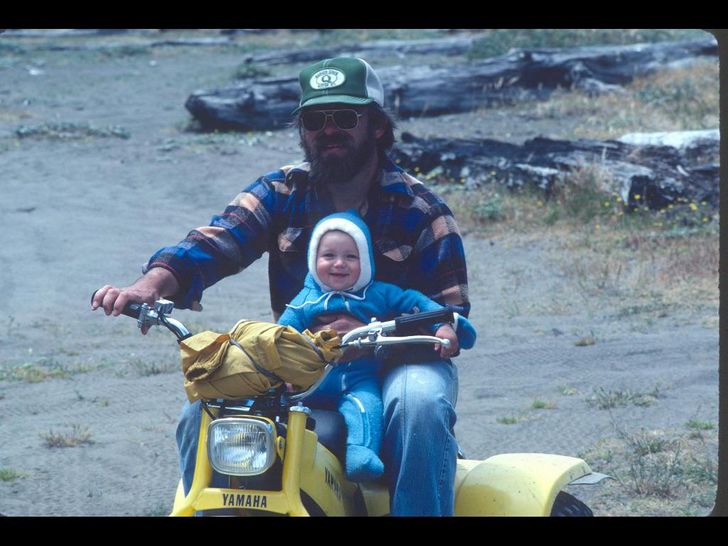 © MaxStatic / reddit
20. "My year-and-a-half-old grandson and me out for the day"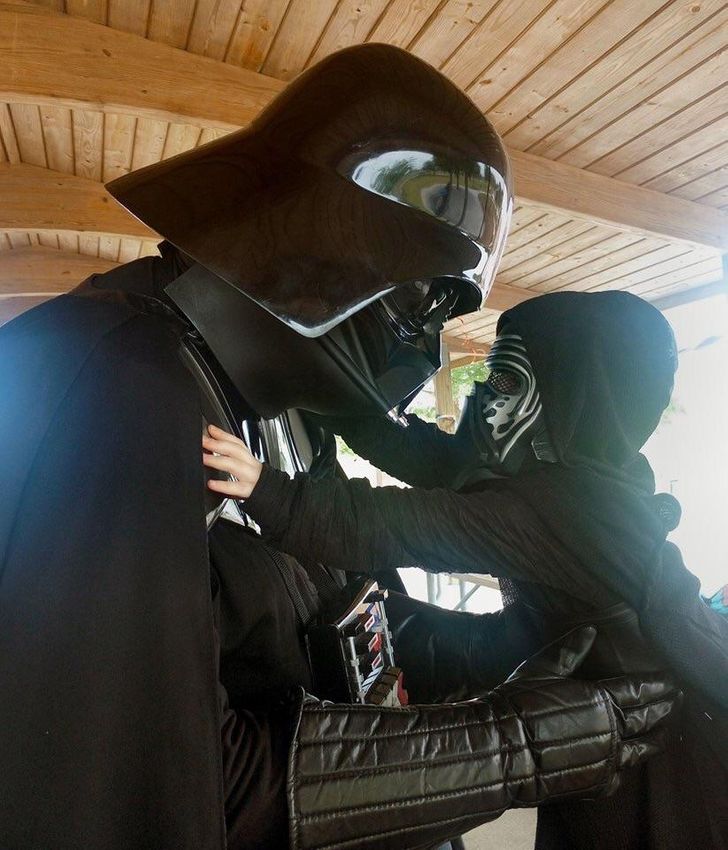 © DarthUnkk / reddit
Bonus: Uncles can serve as Superman as well!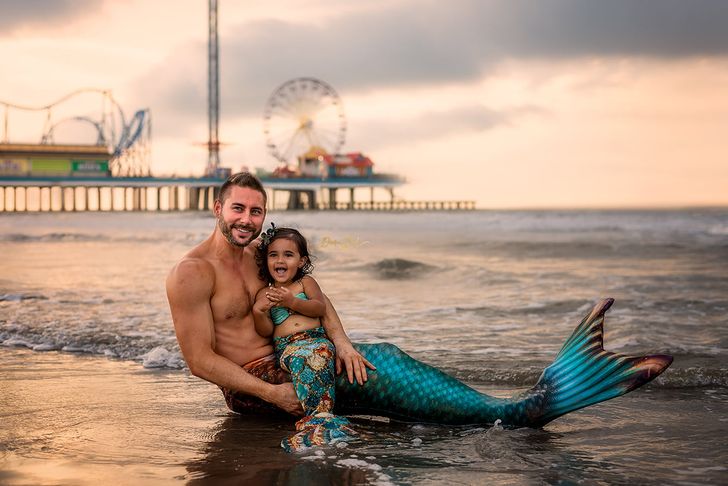 © Desirae Deal Photography / Facebook
What are your favorite "dad stories" from your life?