It turns out that solving puzzles isn't really that different from going to the gym — it's just a workout for your mind instead of your muscles. Puzzles sound fun, but they also increase gray matter. It pays to have this part of the brain healthy because it will lead to faster thought processes and improvements in overall well-being and quality of life.
Bright Side presents 16 visual challenges that will dust off your brain cells and put your eyes and brain to work.
1. Can you find the right shadow of this fun couple?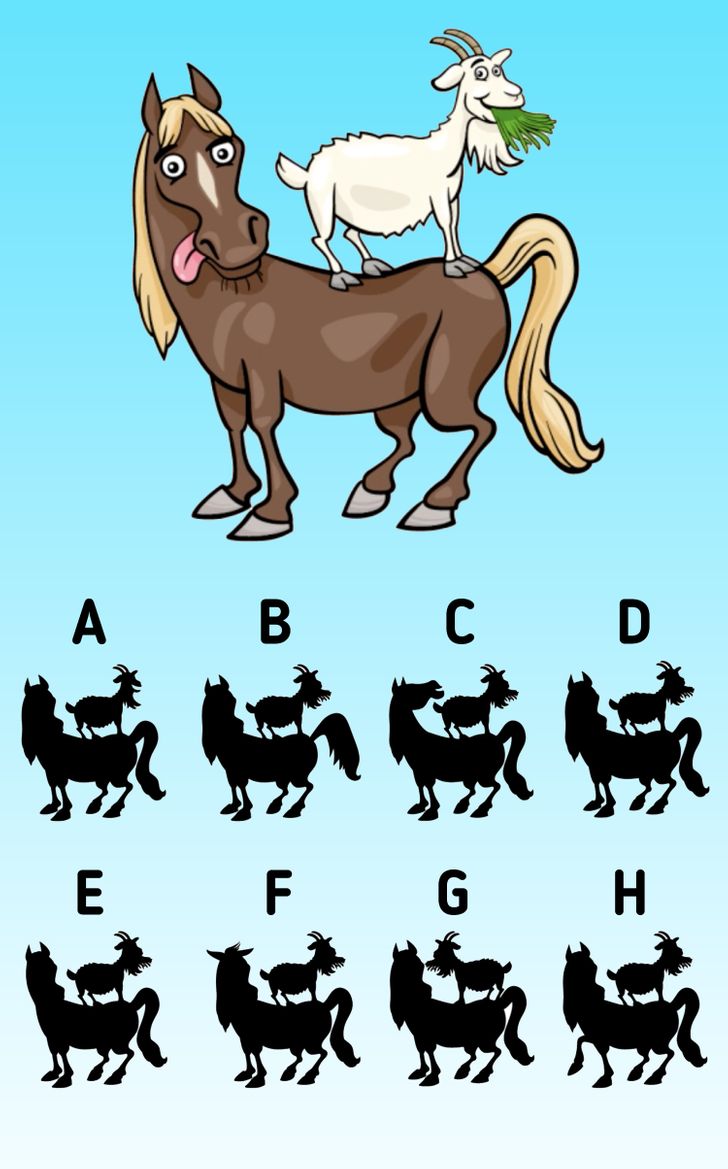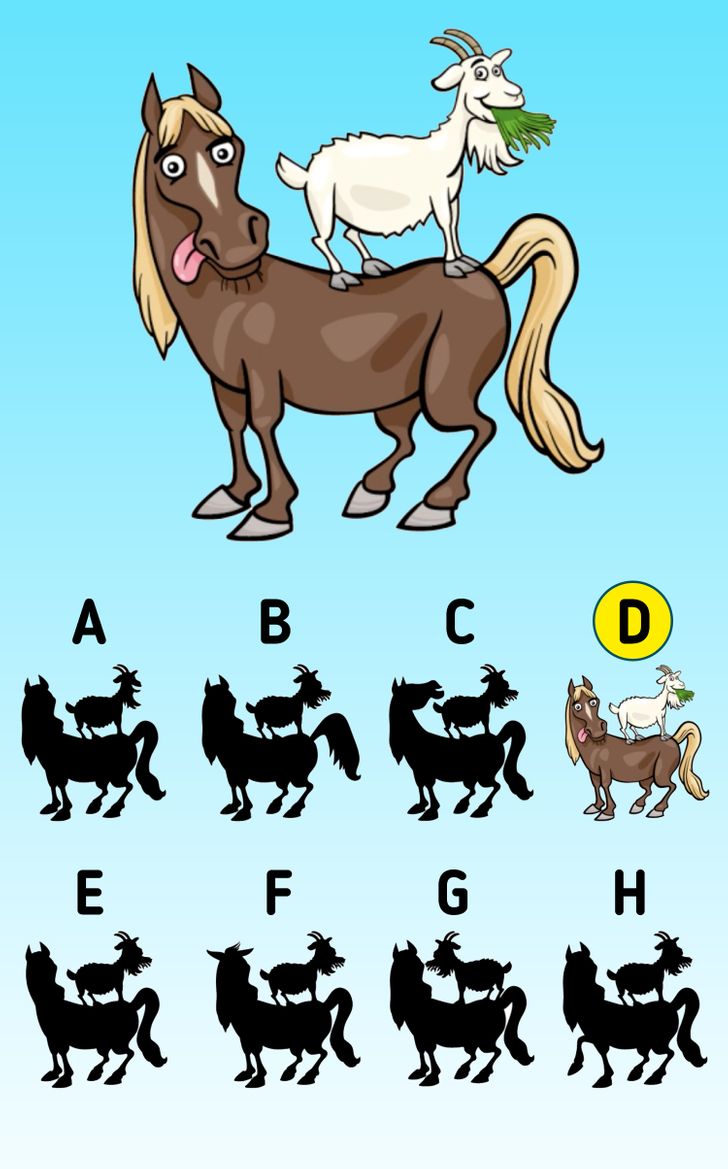 2. Only one of these locks is unlocked. Can you detect it in 5 seconds?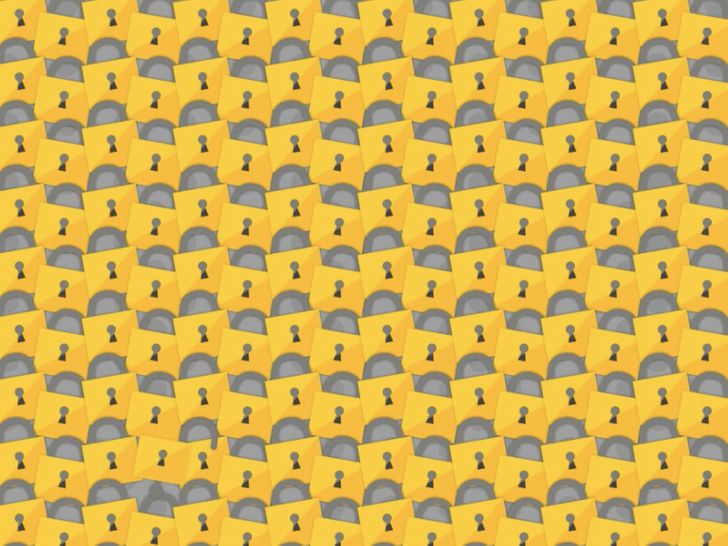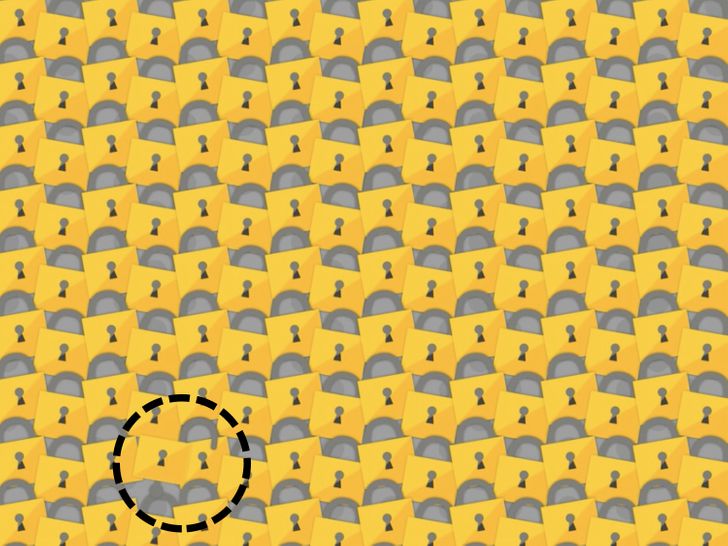 3. This drawing is missing a piece, choose the correct one among the 3 possible options.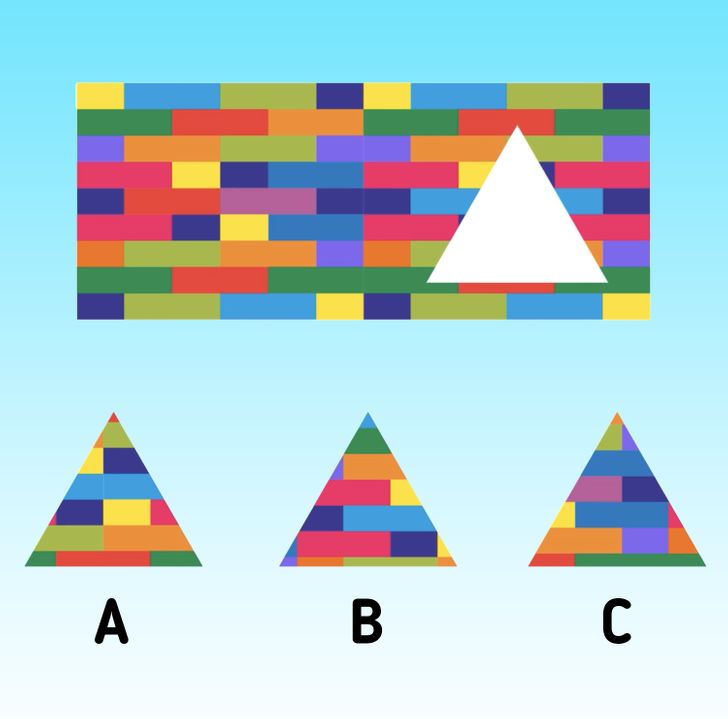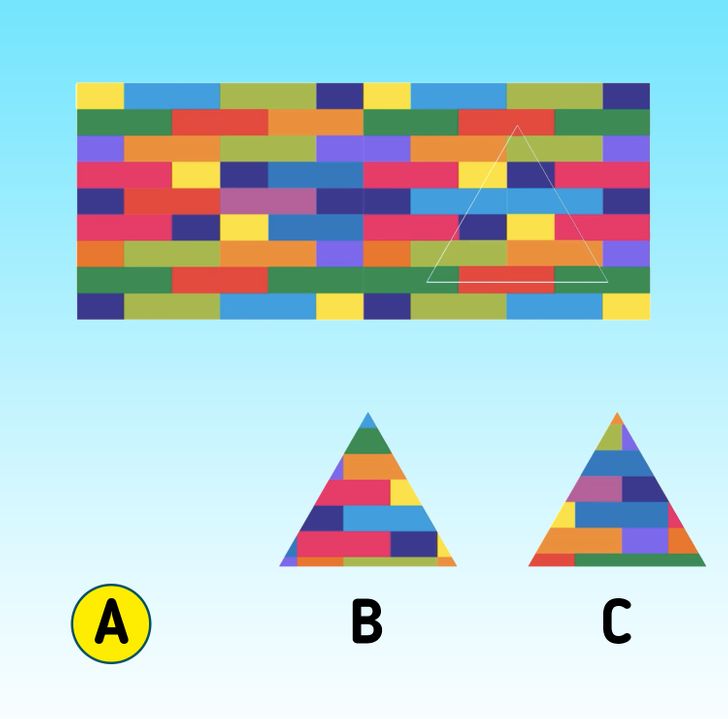 4. There's a little mouse hidden somewhere among the mushrooms — your task is to find it.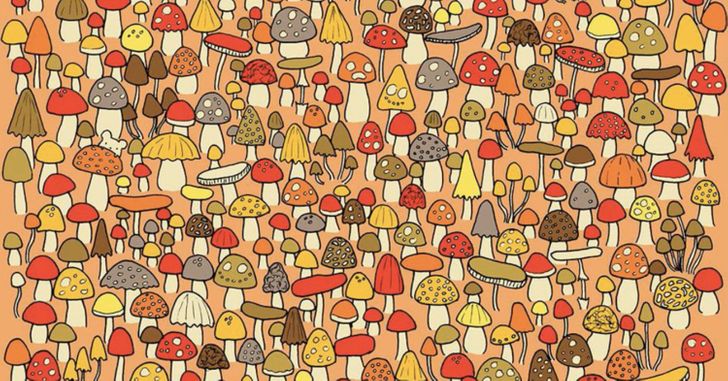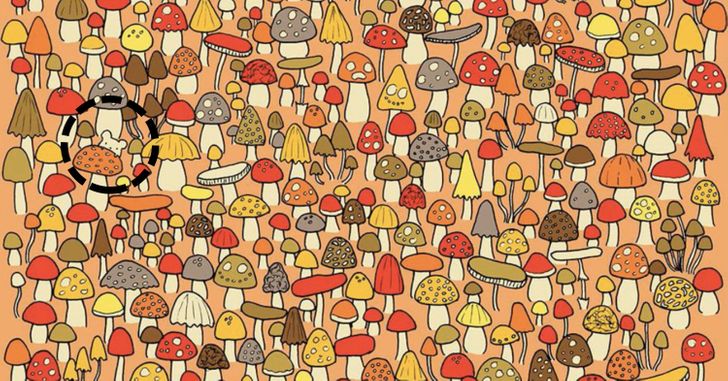 5. One of these jellyfish can't swim because it's a hot air balloon. Can you see it?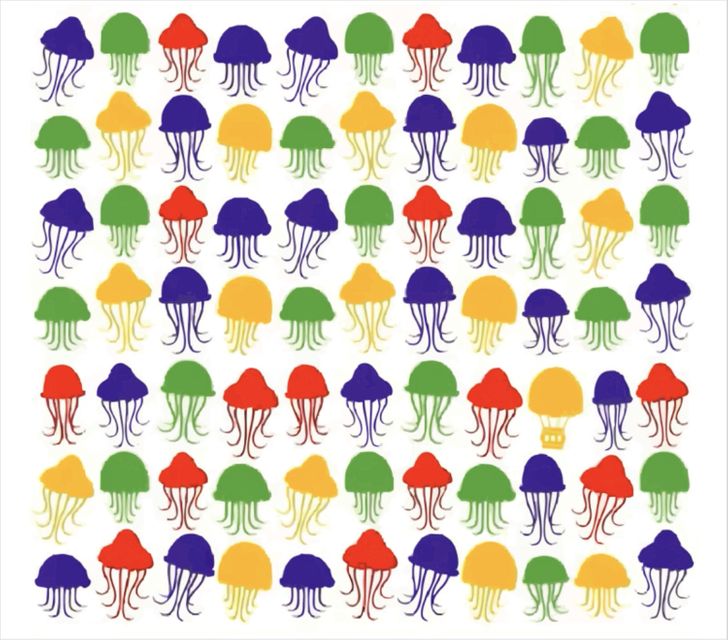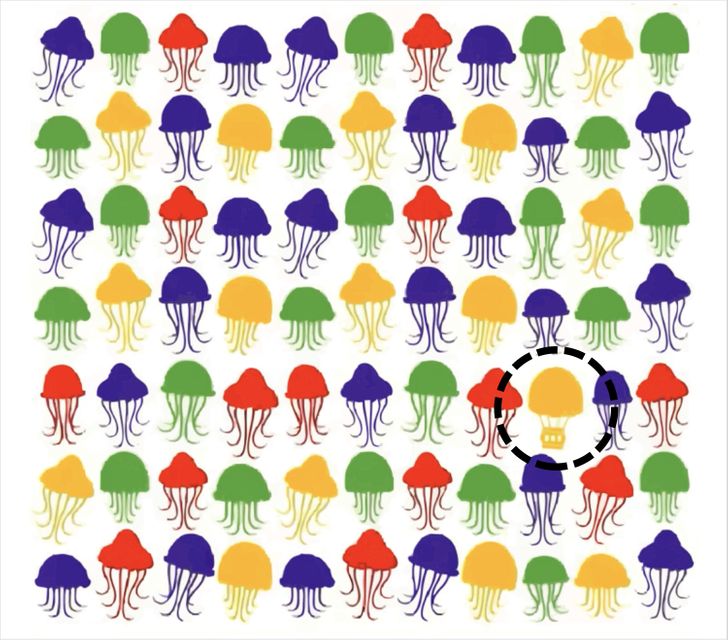 6. What's that chirping? All but one of the birds are chattering. One of them doesn't speak their language.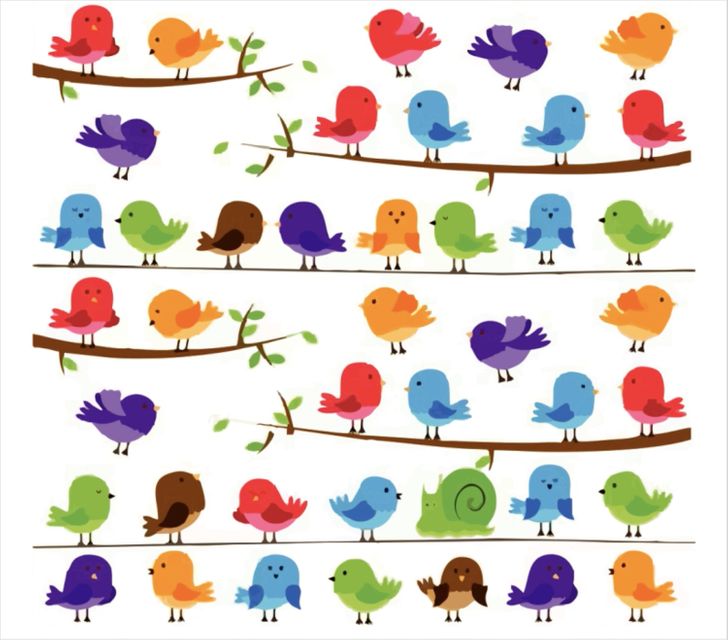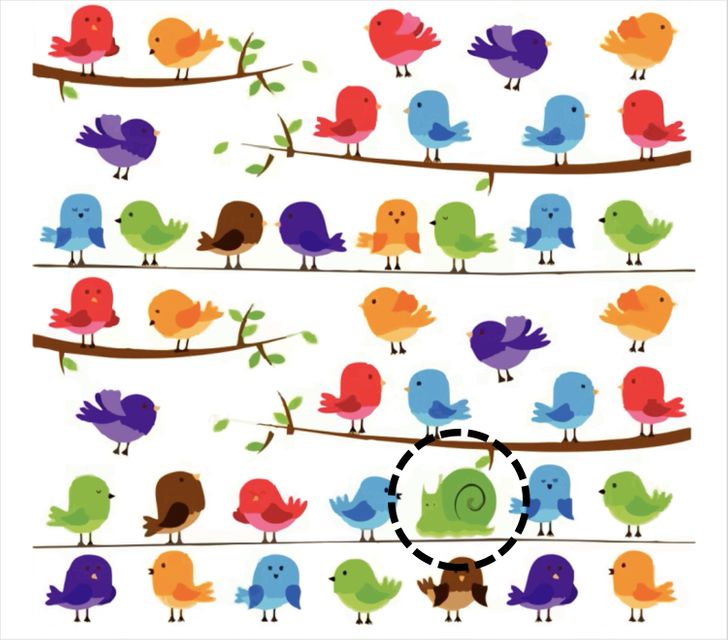 7. We'd love a coffee. Please help us find one here.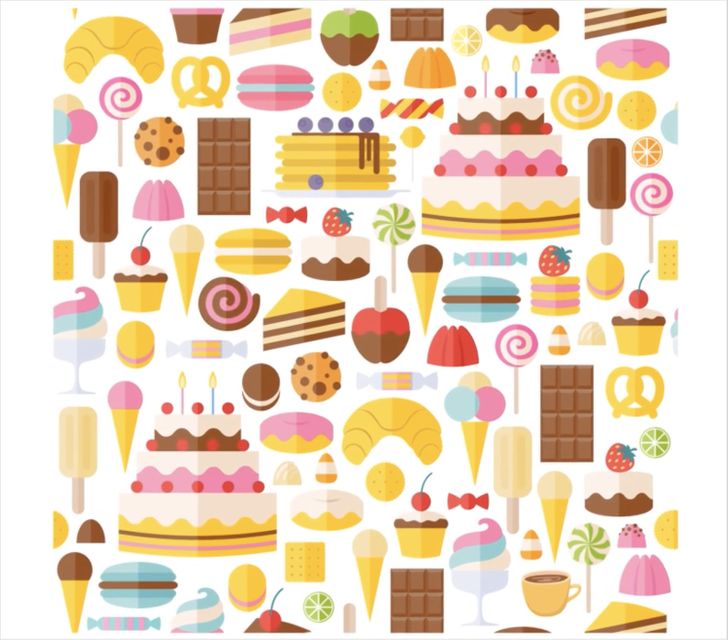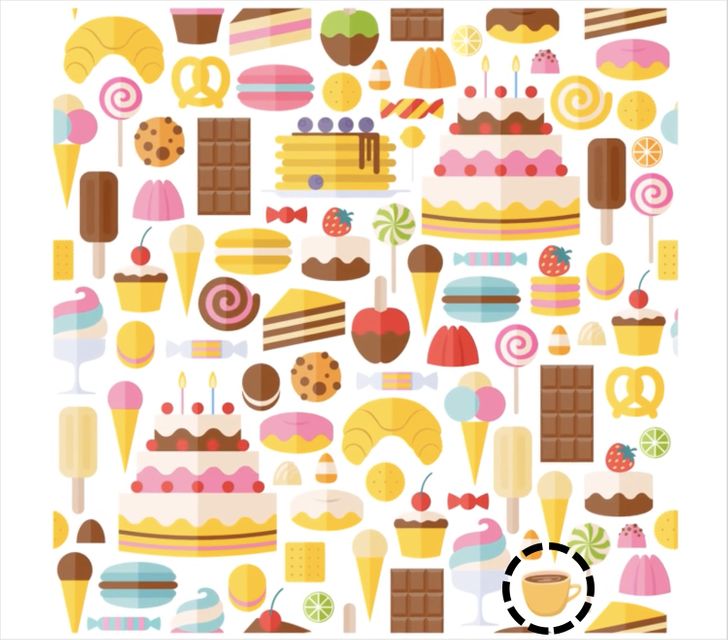 8. All the penguins look alike, but there's one that's slightly more special than the rest. Do you think you can find it?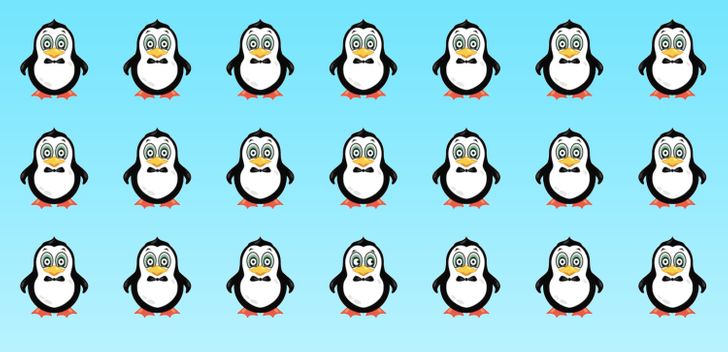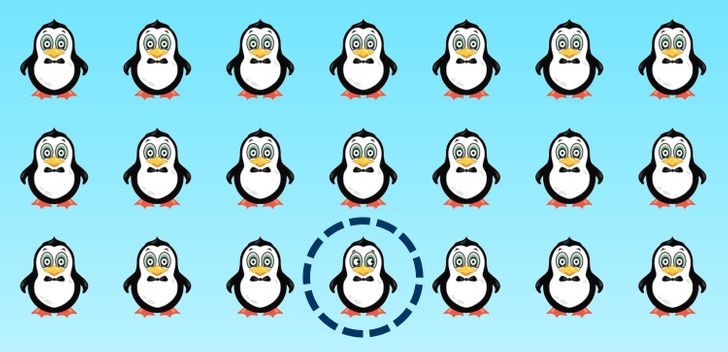 9. Let's take it up a notch. Can you find the different emoji here?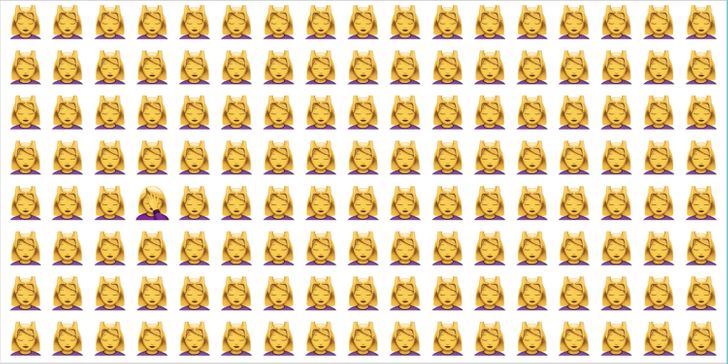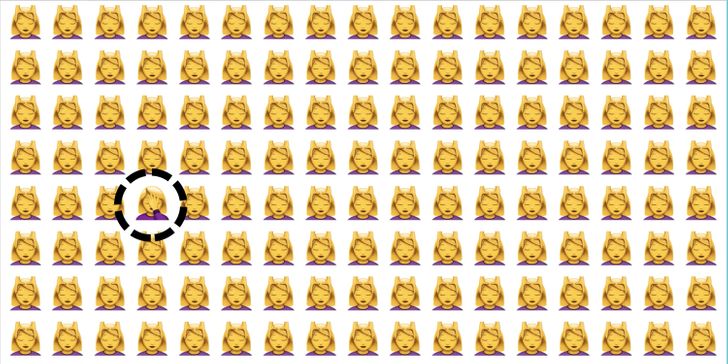 10. One of these leaves is a little different from the others. You have 5 seconds to find it.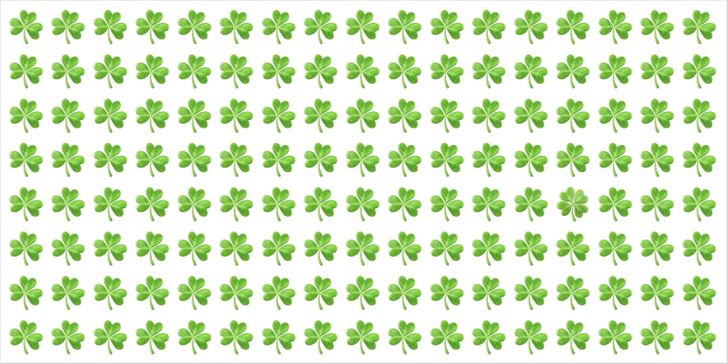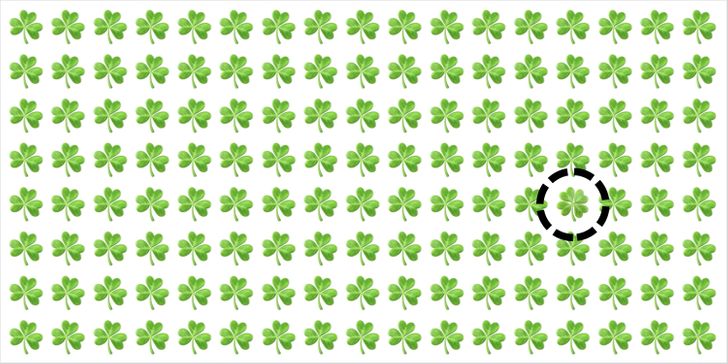 11. All these moons should reflect a lot of light! Find the different one.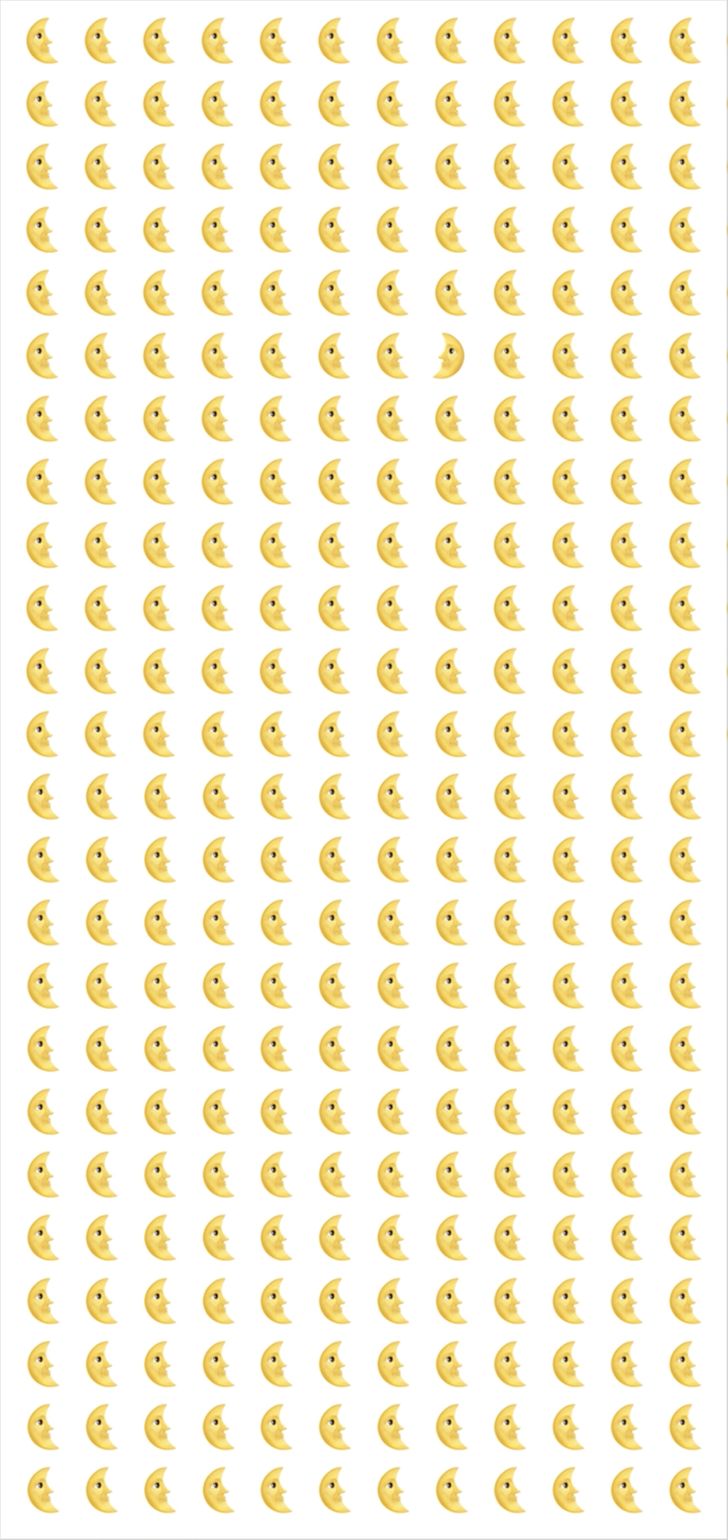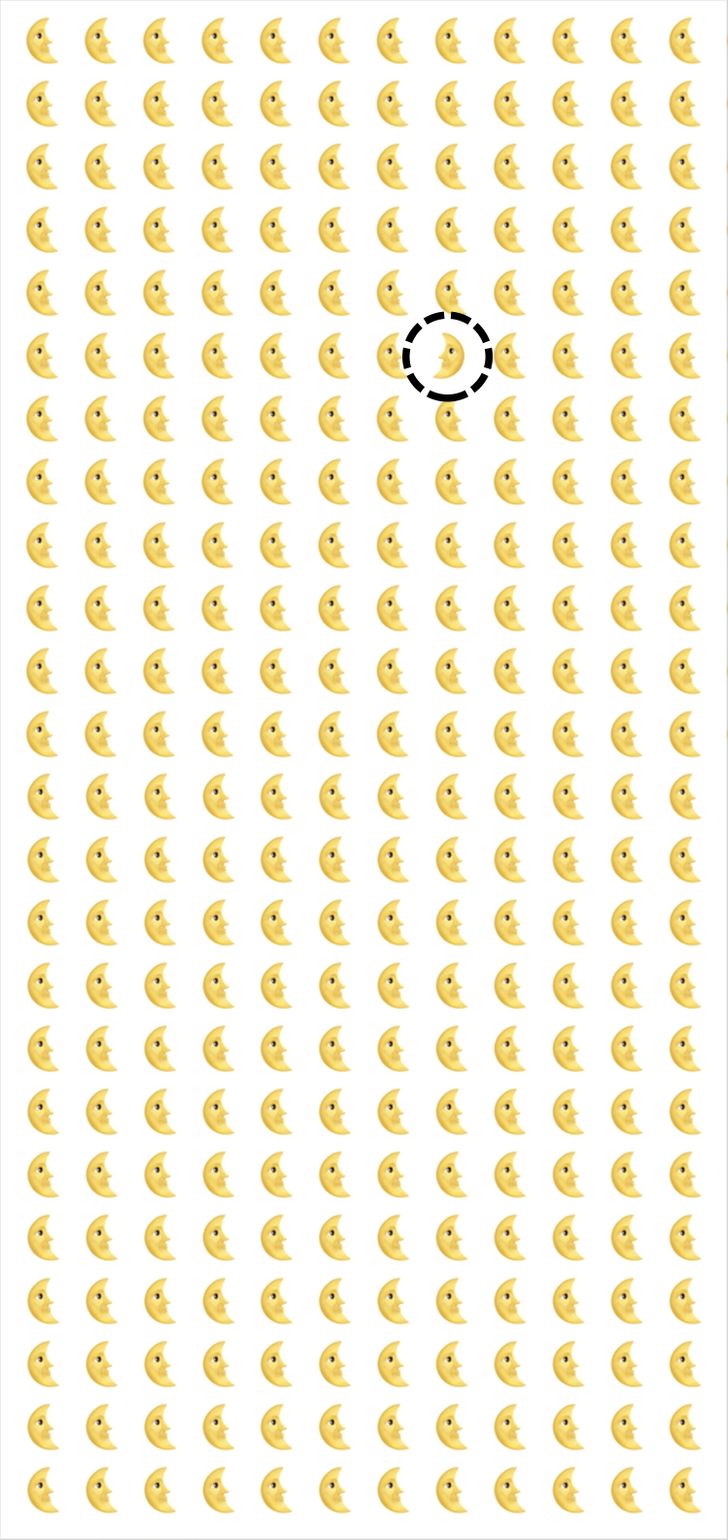 12. We're leveling up again! How about a little safari? The zebra on the right is different from its partner on the left in 5 ways. Can you see them all?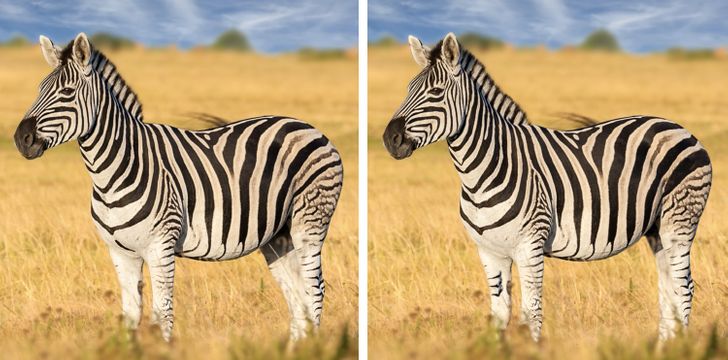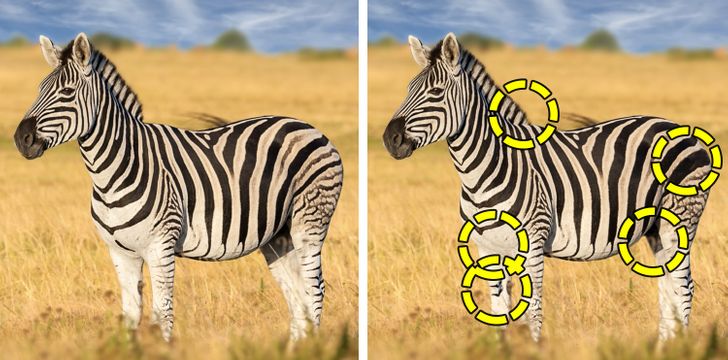 13. What about these lions, can you find 5 differences between the images?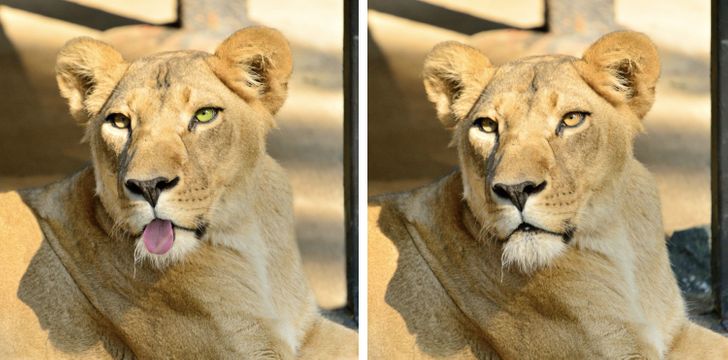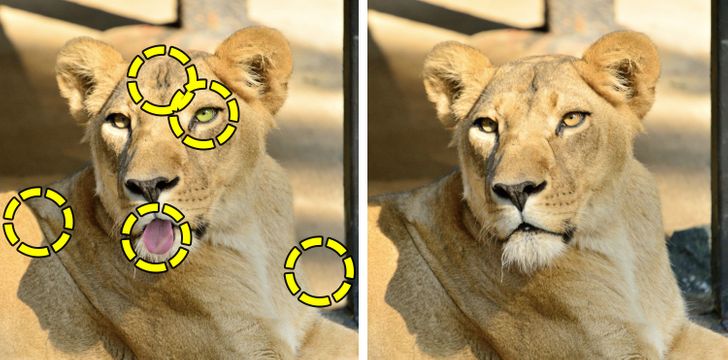 14. Again, there are 5 not-so-obvious differences between these images. Can you see them all?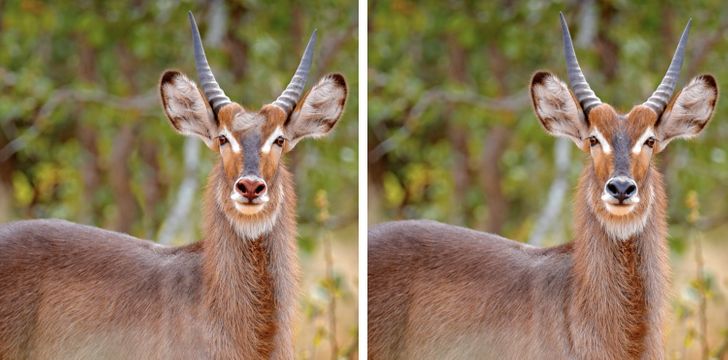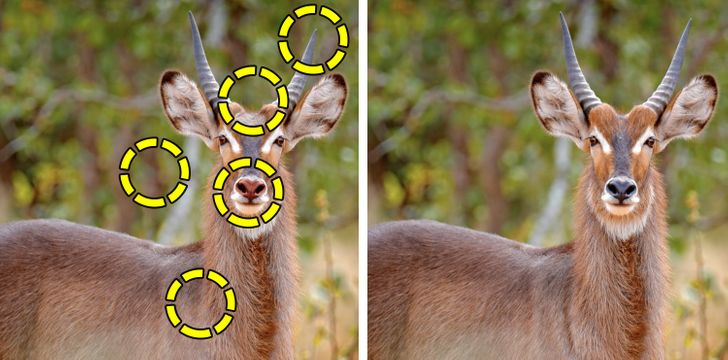 15. What a beautiful and peaceful landscape. It's different from the one on the left in 5 ways — find them all.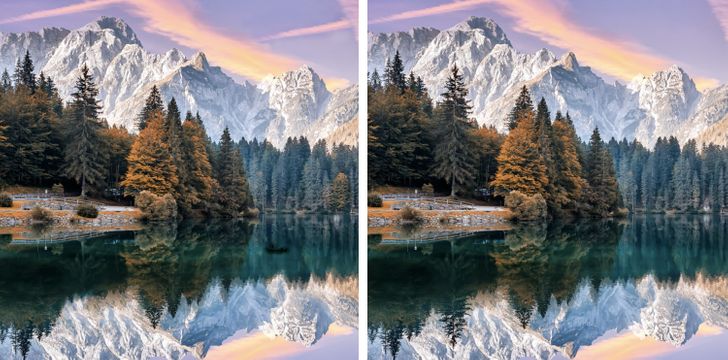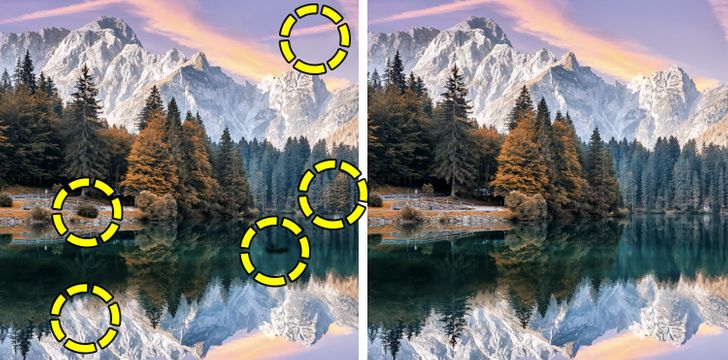 16. Right below, you can find 2 scenes from busy city life. The task remains the same as in previous points — find 5 differences, if you can.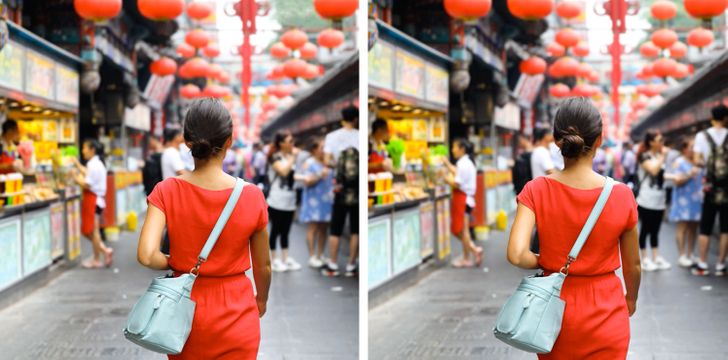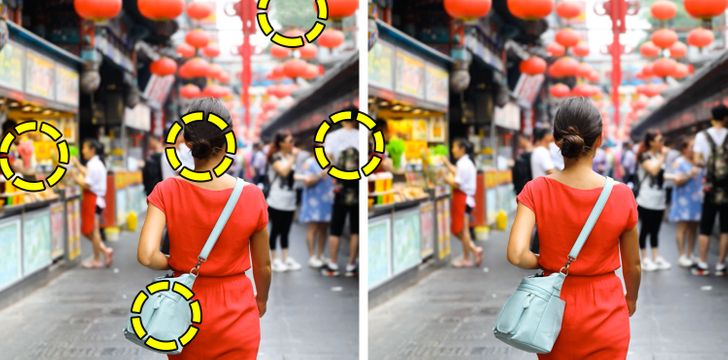 How many did you manage to solve?