Whether they like it or not, the children of the celebrities are always under the spotlight as people and the media are interested to know what they do, who they hang out with, and a bunch of other things related to their private life. Some celebs are doing all in their power to protect their kids' privacy, but that's not an easy thing to do.
Ever since business mogul Donald Trump became the president of the U.S.A, his children, including Ivanka, Eric and Donald Jr., could be seen following his every step. They were involved in the campaign, helped him during his presidency, and were by his side when he delivered his speech before he left the White House. Well, everyone except for his youngest child, Barron Trump.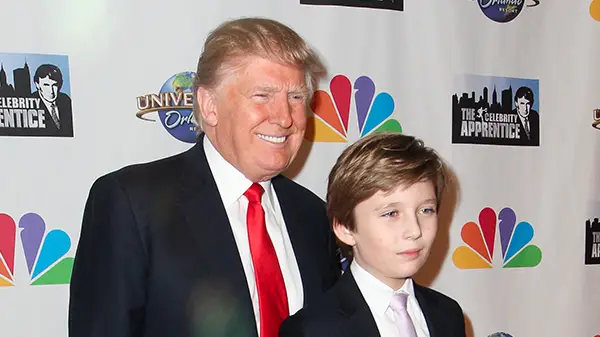 Shutterstock
Barron, who is now 15 years old, lived in the White House during the four years his father ran the country, but he couldn't be seen in public very often. In fact, it has been reported by a number of media outlets that he wasn't allowed to speak in public without his mother's approval.
Barron was born in 2006, the same year when Donald and Melania tied the knot. He grew up in the Trump Tower in Manhattan, where he is reported to have an entire floor for himself. Although he has lived surrounded by luxury, he never had a traditional nanny while growing up. Instead, Melania took all the care of him, and that included preparing him breakfast and lunch every day.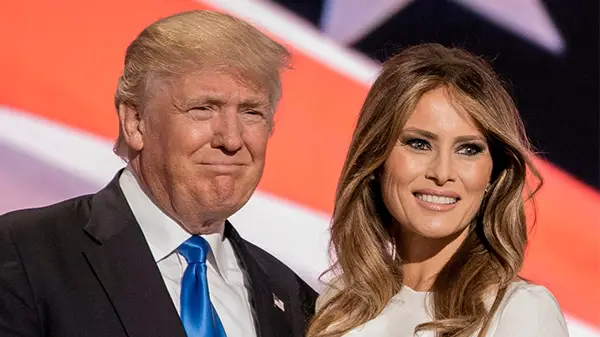 Shutterstock
In the past, she spoke of him as a very creative child. In a 2015 People interview, she said: "Barron is 9 years old. He needs somebody as a parent there, so I am with him all the time as you know my husband is traveling all the time."
"We keep it down to a minimum," Trump added. "If you have too much help, you don't get to know your children."
They let his creativity grow and never limit him when it comes to his interests. Speaking to Parenting, as quoted by Metro, Melania said: "In his space, the décor style of the rest of our home is mixed with what he is into: planes and helicopters.
"We let him be creative; let his imagination fly and do whatever he wants. Whatever he wants to do with his own room later on, he can do it. Whatever he wants to do with his own room he can do it. He draws on the walls, we can paint it over.
"When he was smaller, he started drawing on the walls," she added. "His imagination is growing and important. He draws on the walls in his playroom, we can paint it over. One day he was playing bakery and he wrote 'Barron's Bakery' on the wall with crayons. He is very creative, if you say to a child 'no, no, no,' where does the creativity go?"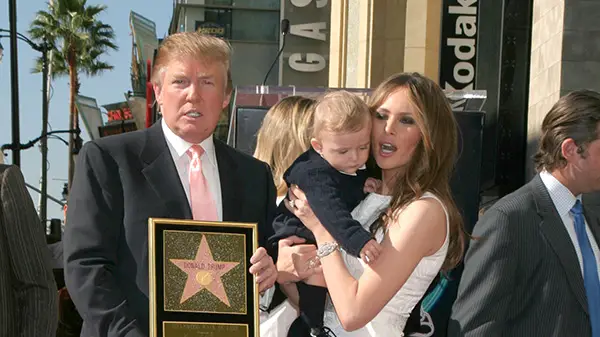 Shutterstock
At the time Donald Trump became a president, Barron was attending the prestigious Columbia Grammar and Preparatory School in New York. As his mother didn't want him to attend a new school, she and Barron stayed in The Big Apple for six months before they moved to the White House. Once in Washington, Barron was enrolled at St. Andrew's Episcopal School in Potomac, Maryland. Before that, all of the presidents' children attended Sidwell Friends instead.
Now that the family moved to Florida, it has been reported that Barron will likely attend the Pine Crest School in Fort Lauderdale.
Recent photos of him left the public stunned. Although he's only 15, Barron is already the tallest member of the Trump family. Reportedly, he's 6 feet 7 inches tall and he looks very handsome.
Just recently, Trump spoke of his son's height and said jokingly: "Barron is 6-foot-7, can you believe it? And he's 15. Eric is short — he's only 6-foot-6," as reported per the New York Post.Now, after 9 years, Emily and Jamie are perfectly healthy children. Doctors feared that what happened at birth could affect Jamie's life, but they were wrong again.Bigi lives at an elite Calabasa, California neighborhood and attends Buckley School, a private school in Sherman Oaks, California.