John Goodman, like most famous actors, knew that he wanted to be part of the film industry from very young age. At one point of his life, he even considered becoming a radio DJ, but the theater and film seem to always be his calling.
During his college years, Goodman excelled in sports but an injury prevented him from becoming a professional, so he decided to move from Missouri to New York and try his luck at the theater. He rented a tiny apartment with his brother's help and worked as both a bartender and a waiter while doing his best to get any role in any movie. Things didn't seem bright at the time, but he never gave up on his dream of reaching to Hollywood, the Mecca of film production. "I knew that if I didn't, I'd regret it – if I didn't at least try," he said of his pursue of an acting career.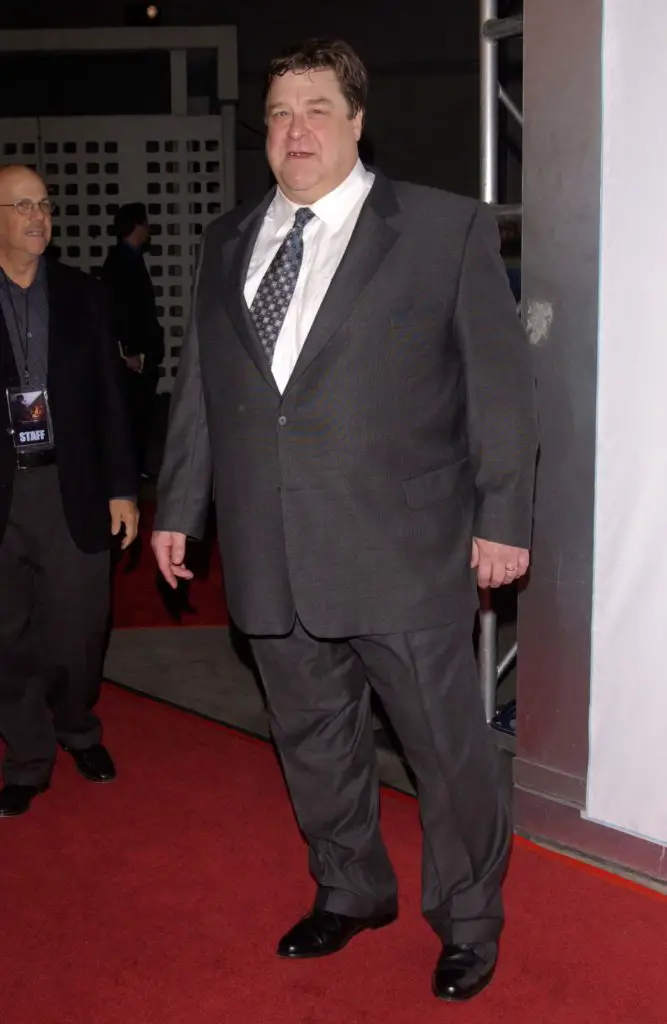 Shutterstock
The number of auditions he went on led him nowhere as he couldn't get a job. He was having no contacts and no agent, and according to him, things were terrifying at times.
"There were times when I'd run out of money," he told The Guardian. One night, "I had some beans on the stove. I left them on the stove to simmer and I got locked out of the apartment so they were gone. And that was the last meal for a while."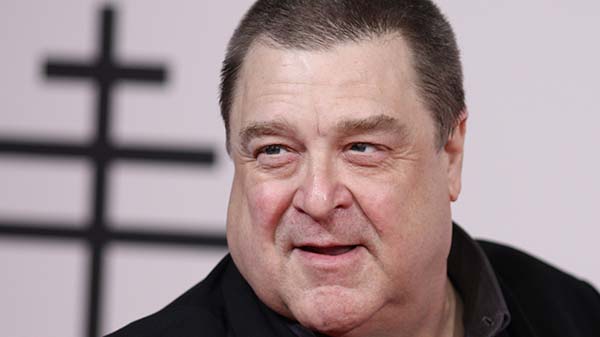 However, things started to change for the better for the aspiring actor. In 1977, he made his off-Broadway debut in the film Jailbait Babysitter. During the '80s, he appeared in a number of movies, including Big River (1985), Raising Arizona (1987), and Antony and Cleopatra (1987). However, his breakthrough role which turned him into a star practically overnight was that of Dan Conner in the new ABC TV series Roseanne.
Back in the day, Goodman told People how he loved the role. "He's like a lot of guys I know. In the wintertime they don't work because construction is sporadic. I don't want to have to stand for the American workingman, but if this guy's gonna be one, I'd rather have him be semi-intelligent, not a dumb beast who sucks down beer all day."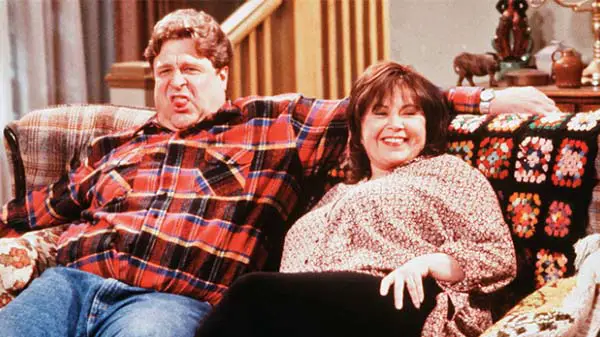 YouTube
He and the cast became very good friends and the on-screen chemistry between them transferred into their personal life as well, and it was probably one of the reasons why the series was a smash-hit and so much loved during the 9 seasons it aired. "We got along right off the bat," Goodman explained. "We made each other laugh. That's one of the keys to the characters: They really adore each other."
Speaking of the fame he experienced, the actor said that he never really dreamed of being famous, all he ever wanted was to act. "I'm apprehensive about fame," he told People. "I've known people whom it bothers a great deal, and I'm kind of a shy person. Lately people are starting to put my face with my name, instead of thinking I'm either somebody they went to high school with or did time with."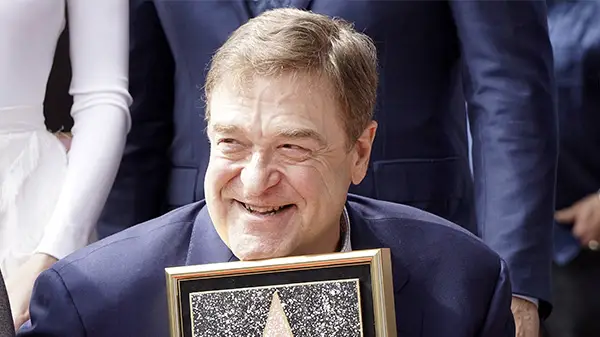 Shutterstock
In 1989, Goodman married Anna Beth Hartzog. "I went to this Halloween party, and she walked up to me and said, 'Hi.' I couldn't figure out why anyone that pretty was talking to me," Goodman told Elle.
They welcomed daughter Molly Evangeline Goodman in 1990 and the family lives in New Orleans, out of the public eye.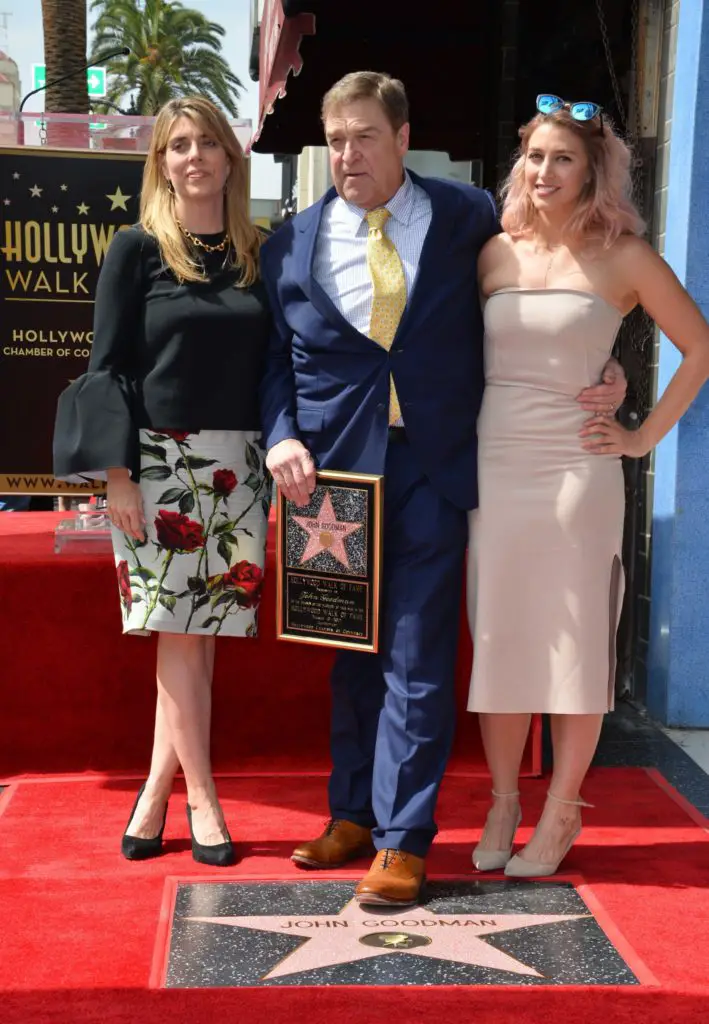 Throughout the years, mainly because there were times when he struggled to find a job, Goodman turned to alcohol and that led him to depression. He has also struggled with his weight most of his life. Whenever he was supposed to get on stage, he would experience panic attacks.
"Absolutely terrified, paralyzed. I couldn't remember my first line," he explained. "I was just sweating and I was about to say: 'I'm sorry, folks, I can't.' And I opened my mouth and my first line came out and it [the panic] was gone, I don't know where it came from."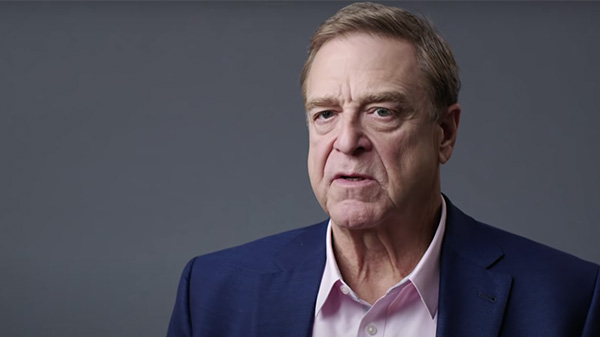 Youtube/GQ
When he recalls the filming of Rosseane, Goodman says he remembers drinking on set.
"At first it was exciting," he told Today. "Then it got frightening when I lost my anonymity. I got complacent and ungrateful. And after nine years—eight years, I wanted to leave the show," he continued. "I handled it like I did everything else, by sittin' on a bar stool. And that made it worse."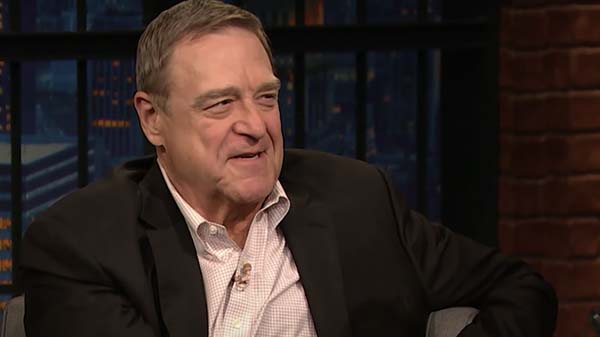 Youtube/LateNight
Thankfully, with the help and the support of his wife, Goodman has been sober since 2007. He even went to rehab back in the day and managed to get control of his life.
Today, The Big Lebowski's star is leading a healthy life. With the help of fitness guru and personal trainer Mackie Shilstone, he lost around 100 lbs and is looking awesome. "This didn't happen overnight — it's been an ongoing process," Shilstone told New York Post. There needs to be strategic planning. This time, he really wanted to do it."