The Stallones are calling it quits after 25 years of marriage.
According to news reports, Sylvester Stallone's wife, Jennifer Flavin, filed for divorce on Friday at a court in Palm Beach County, Florida, on August 19.
This comes mere days after the Rambo star was reported to have covered up the tattoo on his biceps, portraying his wife with flowers, greenery, and a tiger above her head with a new tattoo of a bul|mastiff, Butkus, the dog from the Rocky films. A representative of the actor addressed the cover-up in a statement shared with The Daily Mail which read, "Mr. Stallone intended to refresh the tattoo image of his wife Jennifer; however, the results were unsatisfactory and, unfortunately, unfixable. Mr. Stallone loves his family. The Stallones are presently filming a reality show together which will debut on Paramount+."
The actor's comment regarding his impending divorce that was also shared through his representative. "I love my family. We are amicably and privately addressing these personal issues."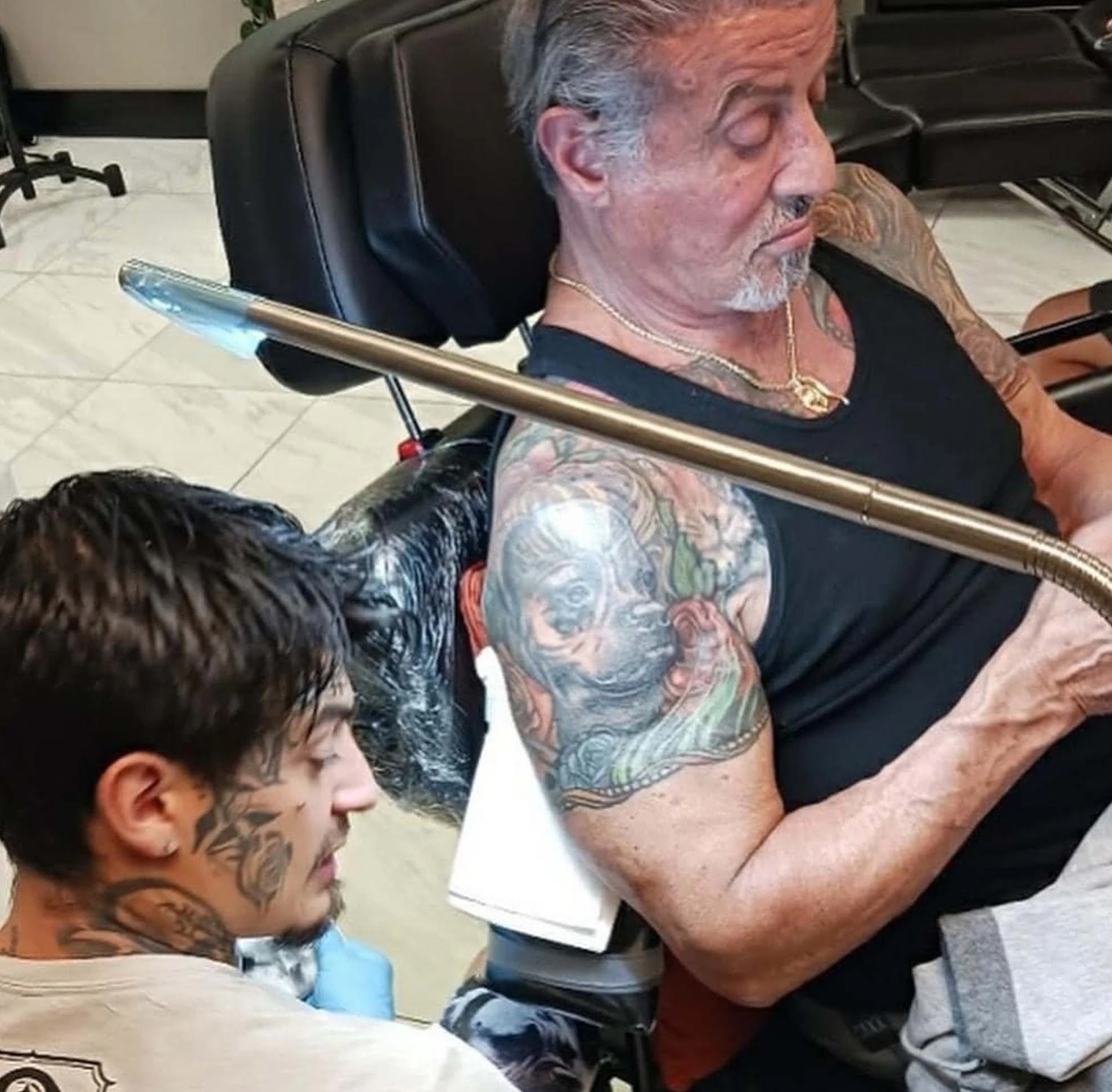 Source: Instagram
According to reports, Flavin requested exclusive domain over their house in Palm Beach until the couple's divorce is finalized. Further, it has been reported that the former model accused her husband of hiding marital assets.
Even before the news of their divorce spread like a wildfire, Flavin fueled concerns that there could be trouble in Paradise after she posted a photo of herself and the couple's three daughters, Sophia, 25, Sistine, 24, and Scarlet, 20, with the caption, "These girls are my priority. Nothing else matters. The 4 of us forever."
All three commented on their mom's post. Scarlet posted a heart emoji, while Sophia wrote, "You are our rock, cheerleader, and most incredible mom. We are so lucky to have you. Love you so much."
"Strongest woman I know," Sistine added.
Back in May, Stallone and Flavia celebrated their 25th wedding anniversary and both of them honored each other with social media posts.

"Happy 25th anniversary to my amazing wife. There [are] not enough words to describe what this incredibly selfless dedicated, patient woman has meant to our lives and I only wish they could be another 25! Thank you, sweetheart!" Stallone posted.
Flavin on the other hand wrote, "Our marriage keeps getting better every year! I can't wait to spend the rest of our lives together!" Her post has since been deleted.
Please SHARE this article with your family and friends on Facebook.