The mom of the autistic boy whose phone was broken by Cristiano Ronaldo is demanding a harsher punishment.
Sarah Kelly's 14-year-old son, Jacob Harding, was left shocked and upset after the iconic soccer player smashed his phone during Manchester United's 0-1 defeat to Everton back in April.
Following the incident, the English Football Association (The FA) found Ronaldo guilty of breaching the E3 rule relating to "improper and/or violent behavior".
However, exactly what repercussions the star will face for his actions have yet to be decided.
Speaking to the Mirror, Kelly slammed the player, saying: "It baffles me – he can assault a child and carry on as normal. How can he sleep at night knowing the distress he has caused to a young fan?"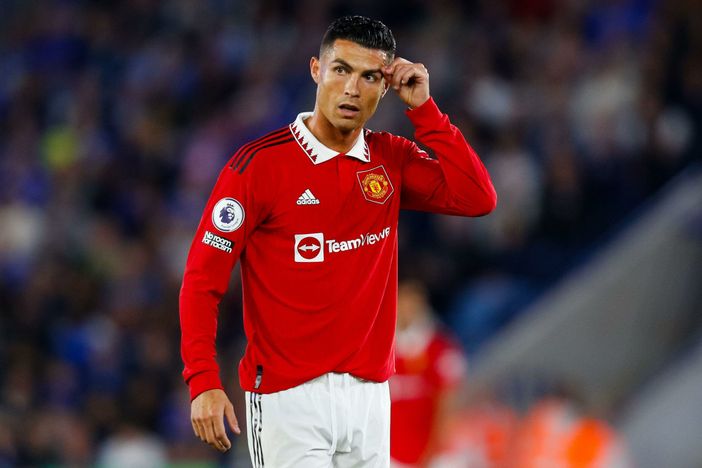 Credit: Action Plus Sports Images / Alamy
She went on to reveal that Ronaldo had "offered us to meet him" – but despite offering the family an apology, the mom claims that Ronaldo would not admit to any wrongdoing.
"That's not an apology, that's an insult," she said, adding: "Let's hope he finally gets the right punishment. He can't keep getting away with it. His behavior is unacceptable."
The incident occurred as Ronaldo and his teammates were walking off the pitch during an April away game against Everton.
"We were right by the tunnel where they came walking past — my son was there videoing them all. And then he lowered his phone because Ronaldo had pulled down his sock and his leg was bleeding," Kelly explained to MailOnline.
"He lowered his phone to see what it was — he didn't even speak. Ronaldo then just walked past, with a terrible, terrible temper and smashed the phone out of my son's hand and carried on walking," the outraged mom added.
The mother of the child, whose phone Cristiano Ronaldo broke, publishes pictures of the child's hand and the phone and expresses her anger at Ronaldo's behaviour because he also has children. https://t.co/7Wpj7m9p4H

— Ēñøçk Købiñä Ëssël Sãrkøbìñä (@Sarkobina) April 9, 2022
She went on to claim that the incident had left a physical and psychological mark on her son. As well as being left with a swollen and bruised hand, Jacob still speaks about what happened every day and has not yet gotten his phone back.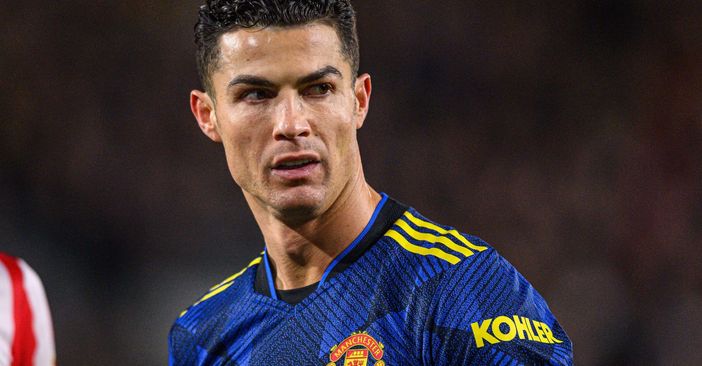 Credit: Mark Pain / Alamy
Not long after his outburst, Ronaldo took to Instagram to apologize and invite Jacob to a soccer match.
"It's never easy to deal with emotions in difficult moments such as the one we are facing," wrote the 37-year-old star.
"Nevertheless, we always have to be respectful, patient and set the example for all the youngsters who love the beautiful game," he continued.
"I would like to apologize for my outburst and, if possible, I would like to invite this supporter to watch a game at Old Trafford as a sign of fair-play and sportsmanship," Ronaldo added.