The cause of death for former Naked and Afraid contestant Melanie Rauscher has been revealed, per a report by TMZ.
The 35-year-old's body was discovered near some cans of dust cleaner on July 17 in Prescott, Arizona. An autopsy by Yavapai County Medical Examiner revealed that she passed away by accident after inhaling a fatal amount of toxic propellant, per TMZ.
Rauscher's official cause of death was listed as difluoroethane toxicity. The report noted that drugs and alcohol did not play a role in her death.
"Naked and Afraid" contestant Melanie Rauscher accidentally died from sucking in a lethal amount of compressed air used in cleaning products, this according to her autopsy report. https://t.co/4T2cjRZrOV

— TMZ (@TMZ) September 3, 2022
The former reality TV star was a contestant on the Discovery Channel survival series in 2017, as well as its spinoff show XL in 2018.
Corey Kasun, a rep for the Prescott Police Department, said Rauscher was dog sitting at a home in Prescott when the owners returned on July 17 to find her body on a bed in the guest room.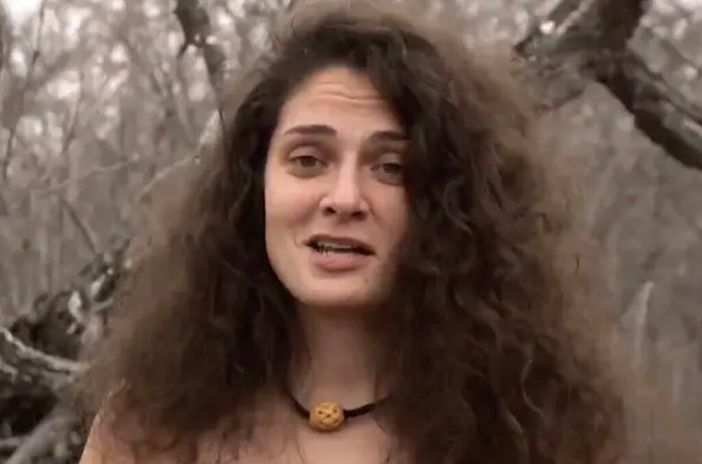 Credit: Discovery Channel/Naked and Afraid
After her death, Rauscher's former castmate and close friend Jeremy McCaa took to Facebook to remember his "swamp wife" in a heartfelt post.
"She came into my life in a way I can't explain. We had such chemistry on the show and it blossomed into a friendship that goes beyond words could describe. Her laughter was one of a kind. Her friendship was amazing."
"Even tho [sic] we weren't blood, we were family. I could always count on her," he continued. "We had so many moments when we would just be there for each other."
"She was my swamp wife, a best friend, a strong woman, an amazing person and I'll always cherish our moments together. You're gone to soon and taken from us to early. You'll always be my Mel," he added.
He concluded his post by saying "I love you" to his late friend and writing: "I'll see you again one day. The world lost an amazing person. Please keep her family and friends in your prayers. See you again my Queen."
Inhaling "Laughing gas" or "hippy crack" is often referred to as "huffing" and can cause low blood pressure, fainting, heart attacks, and sudden death. Many states have started a recent crackdown on the use, with New York handing a $250 fine for the first offense for any store that sells a whipped cream canister to someone under 21.
According to the Alcohol and Drug Foundation, the potential long-term effects can lead to memory loss and psychosis, and approximately 11 percent of high school students report having used inhalants in their lifetime, per UpToDate.
Our thoughts are with Rauscher's family, friends, and fans at this time.