Every woman is beautiful in her own way and it's great when they understand that. But it doesn't mean that women should ignore makeup or other ways to highlight their beauty. Even very light makeup can change someone's appearance and the way they feel dramatically.
We at Bright Side want women to love themselves no matter what, but it's also a great feeling to make yourself happy using new beauty products or new makeup.
1. "Today's natural makeup — You look amazing and it's incredible how well you concealed your under eye circles!"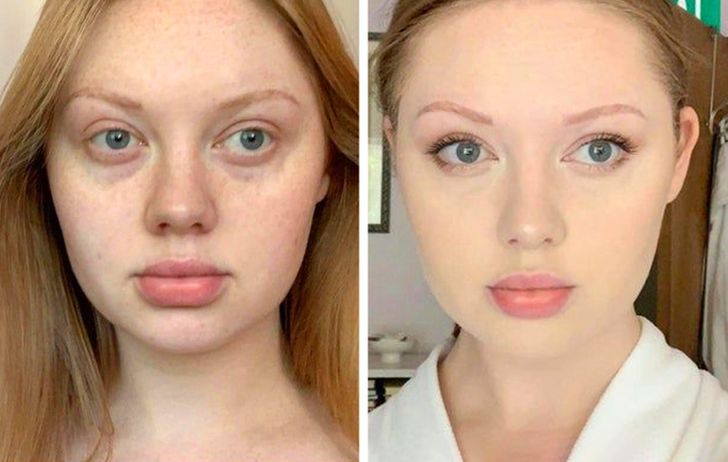 © amstown / reddit
2. "My night out look. I love the color combo! It balances the darkness of my eyes."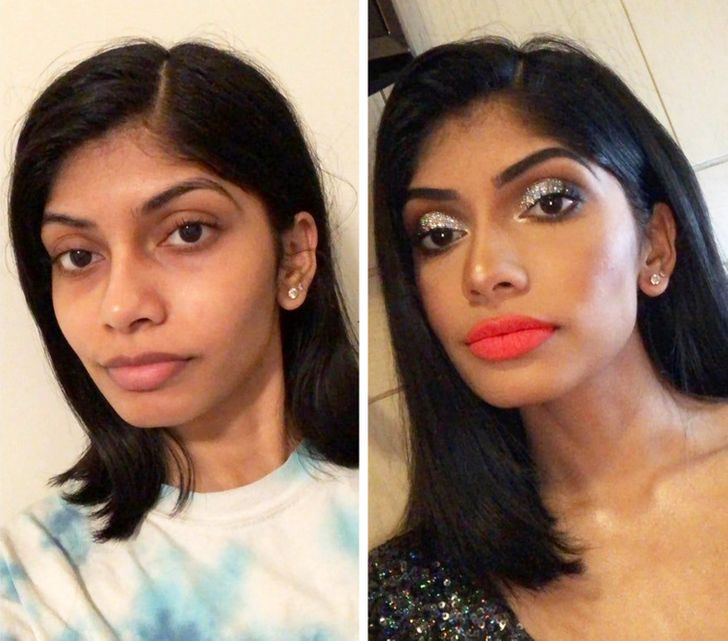 © TheWhitestBrown / reddit
3. This is the true power of makeup.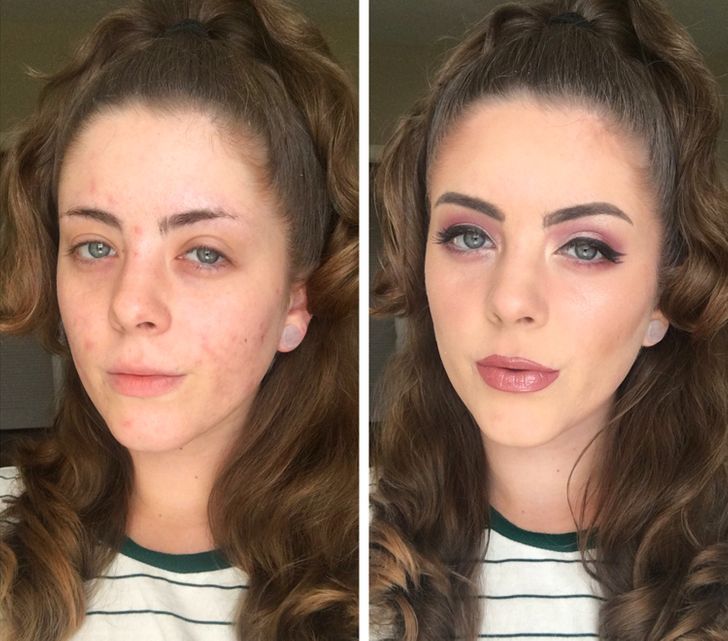 © xlunalo / reddit
4. "I'm 20 years old… Hope that doesn't mean I look like I'm in my 30s or 40s!"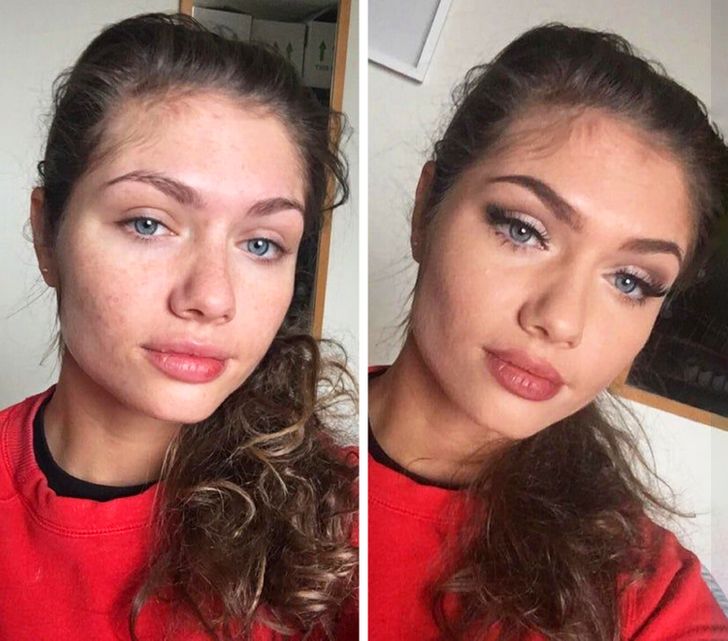 © vennablue / reddit
5. Don't be afraid of trying bright colors.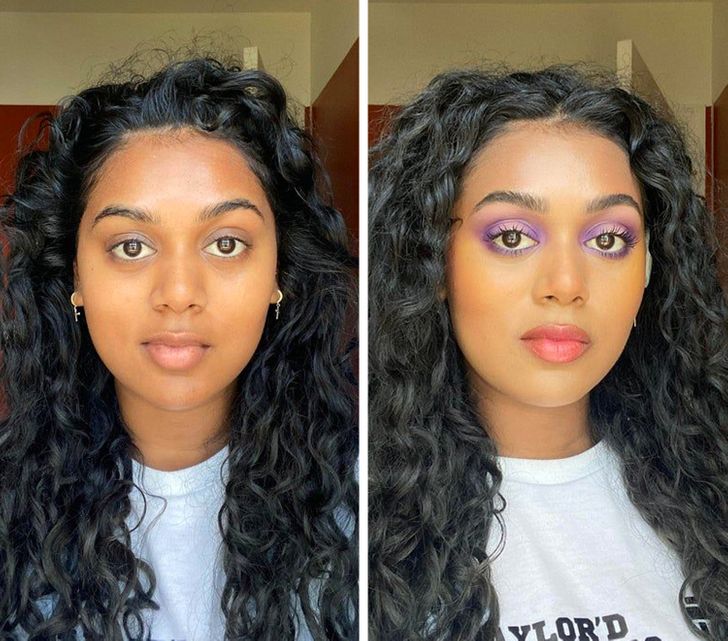 © JewJewbee14 / reddit
Pretty lady! Purple looks great on your skin tone! Special shout out to your curls… They are gorgeous!!
6. I don't do makeup every day. But when I do, I do it like this."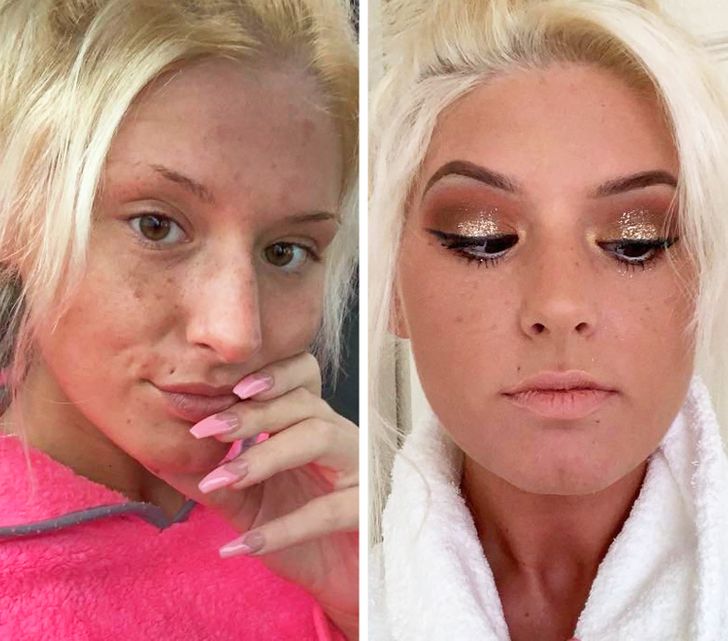 © unknown author / reddit
7. "46 years old, my evening look"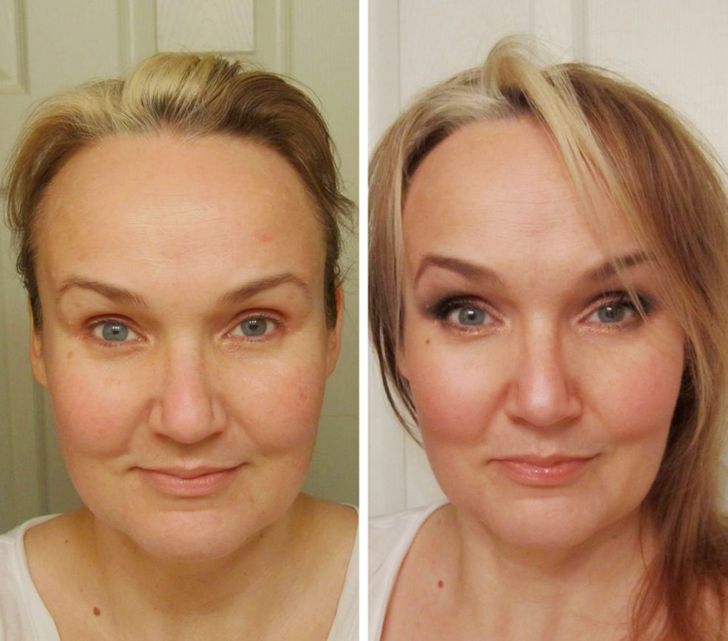 © suzepie / reddit
8. "Before and after: I'm a hairstylist and wear a full face of makeup to work every day."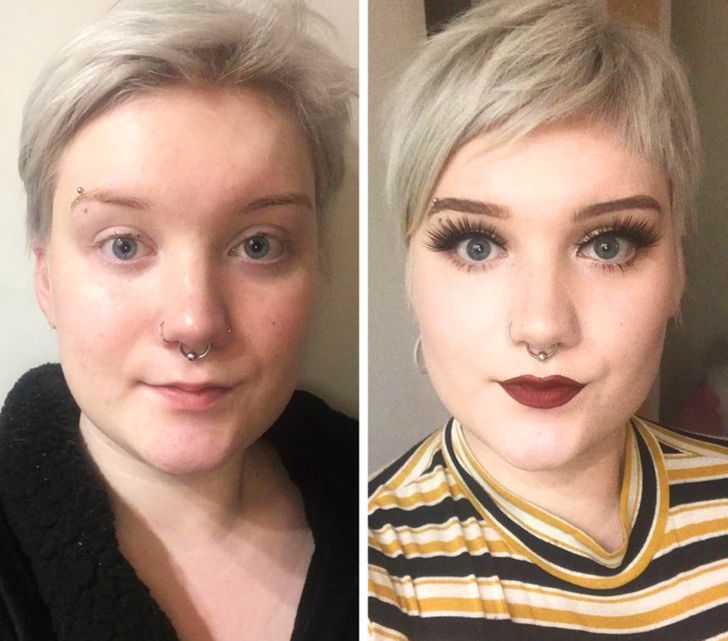 © lampsu / reddit
9. "The before and after of a minimal makeup morning — trying bolder brows!"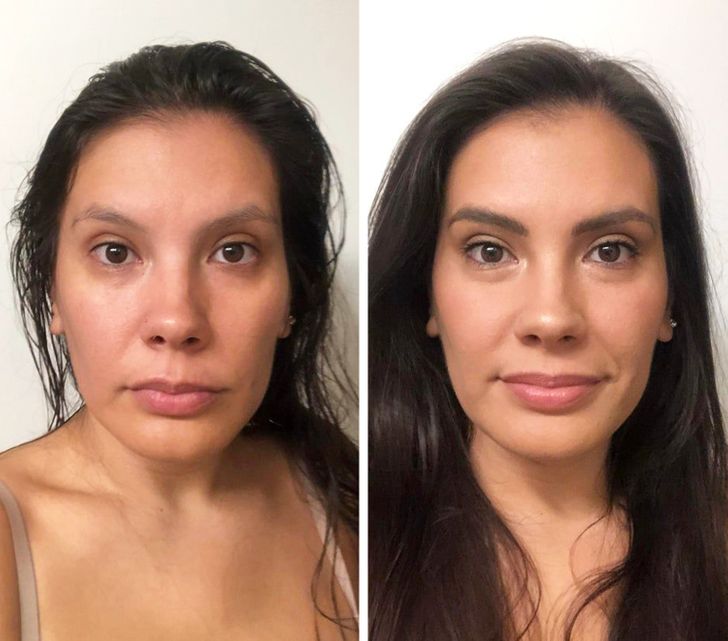 © danimakes / reddit
10. "A before and after of my ideal everyday makeup look! If I had the time and patience to wear makeup every day…"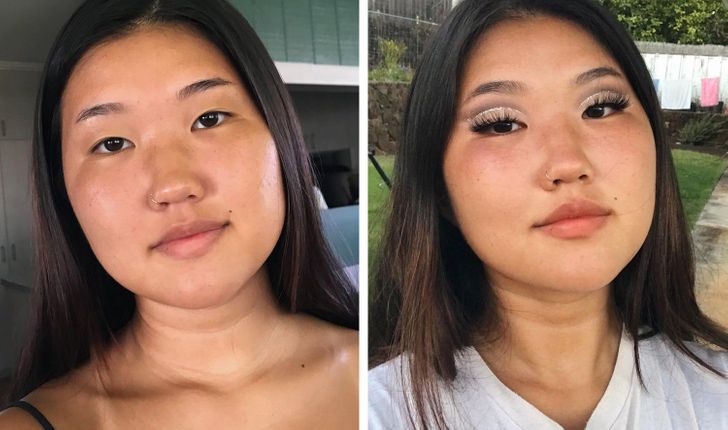 © kyrazyme / reddit
11. "I like for my few freckles and beauty marks to show through, but I need full coverage over my acne scars. So I found my perfect foundation."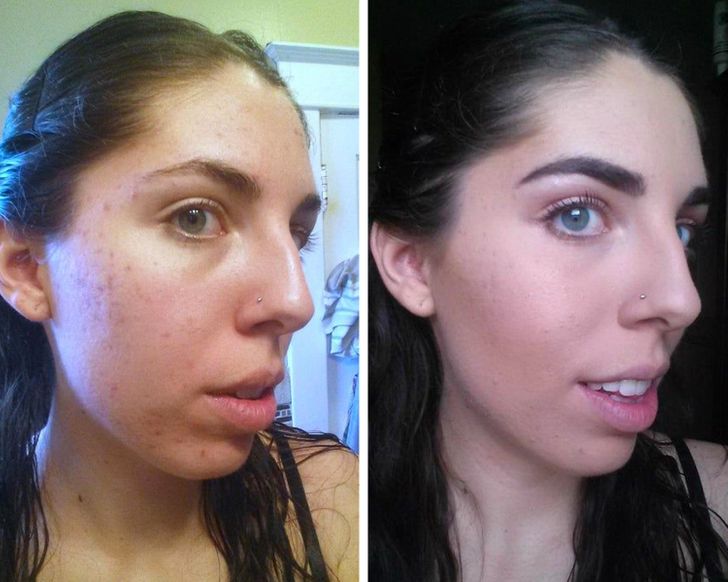 © iamafoxiamafox / reddit
12. "Got a bunch of new makeup recently and was eager to try it out."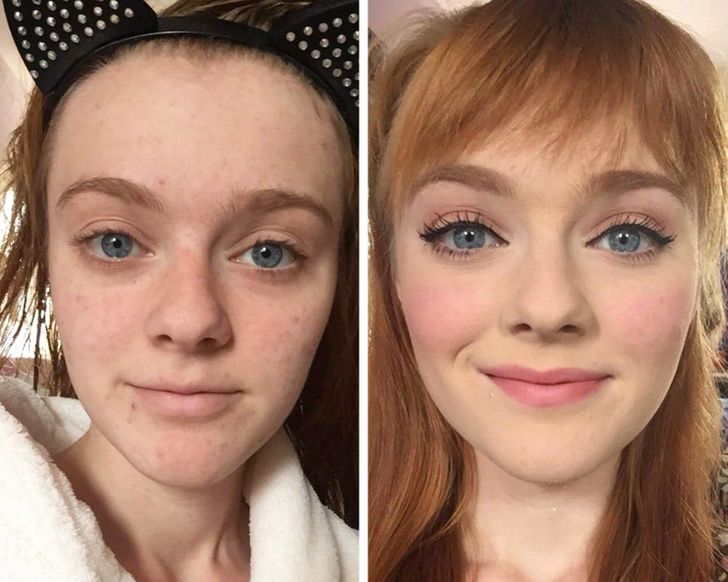 © cellophaneboats / reddit
13. "Me before makeup vs Me after makeup"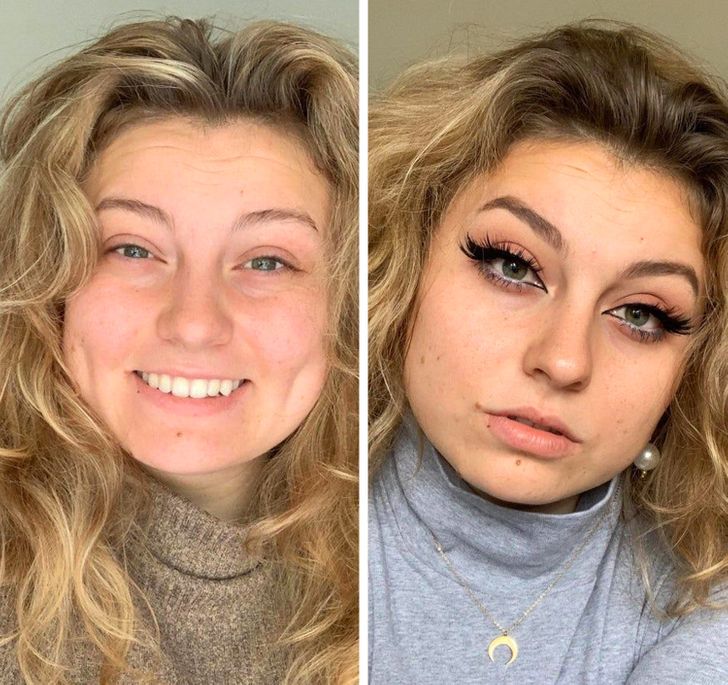 © sweetjamjar / reddit
14. "Before and аfter makeup. No edits, no filters!"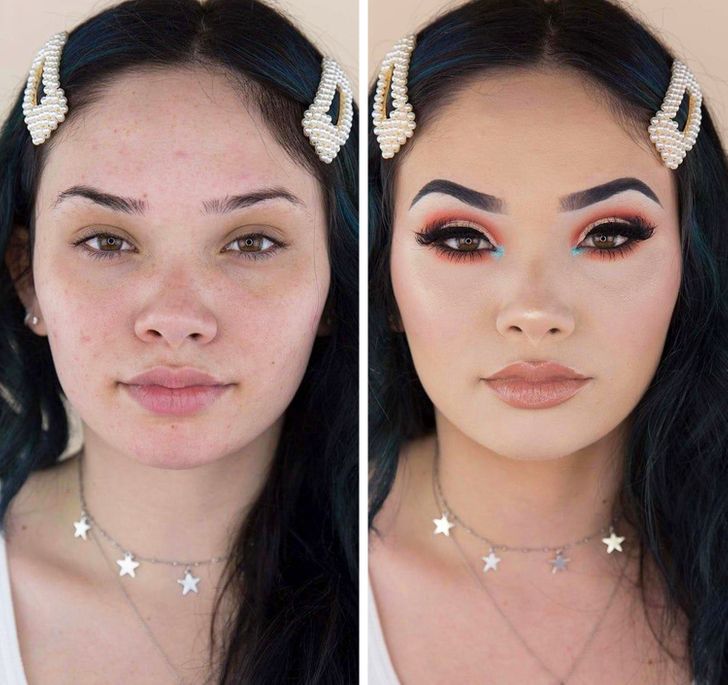 © karengucci / reddit
15. "I love both of these girls!"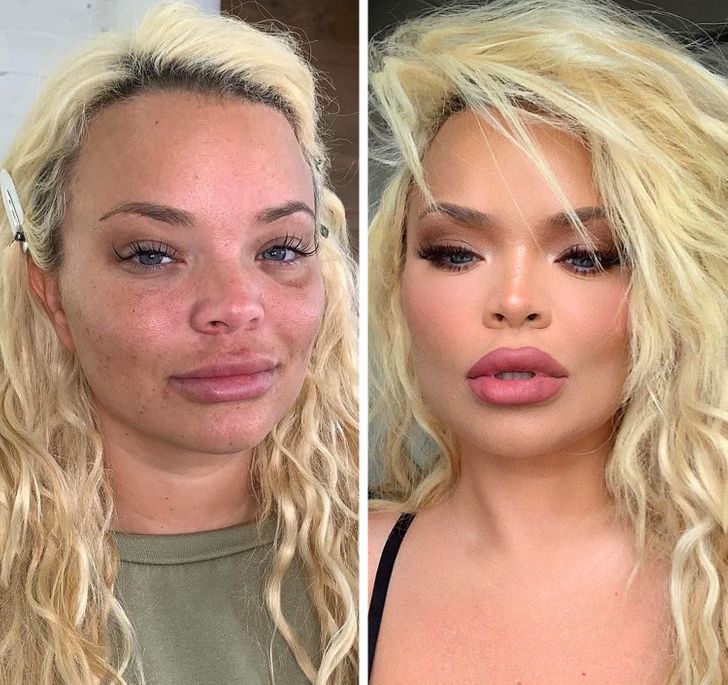 © trishapaytas / Instagram
16. "Used a lot more blush than I normally do — very happy with how it came out!"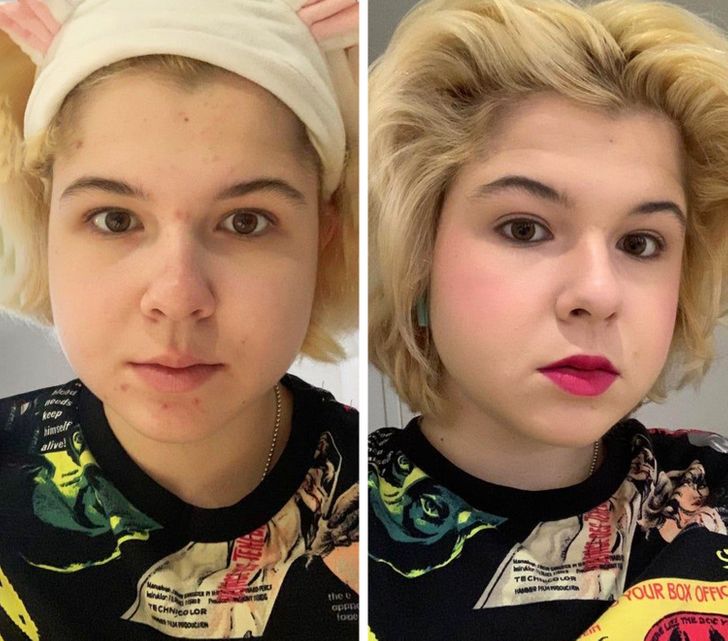 © Dismal_Interview1192 / reddit
17. "The power of makeup!" — "Love the eyeshadow, what a transformation!! Thanks for sharing."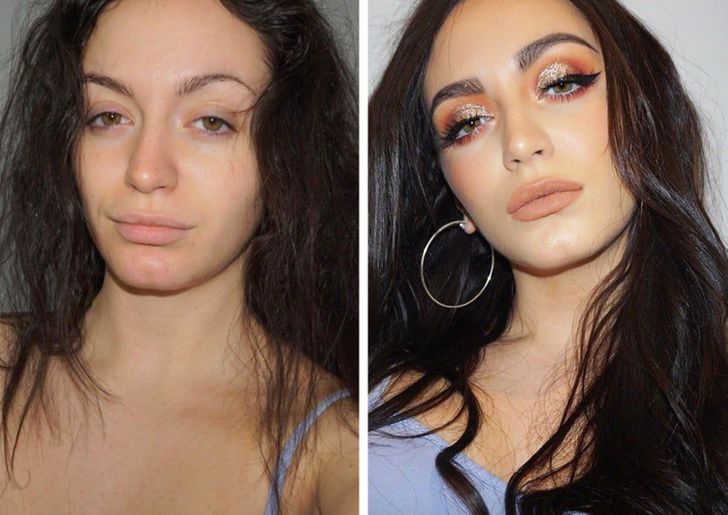 © elle-t95 / reddit
18. Sometimes, makeup can turn you into someone else entirely."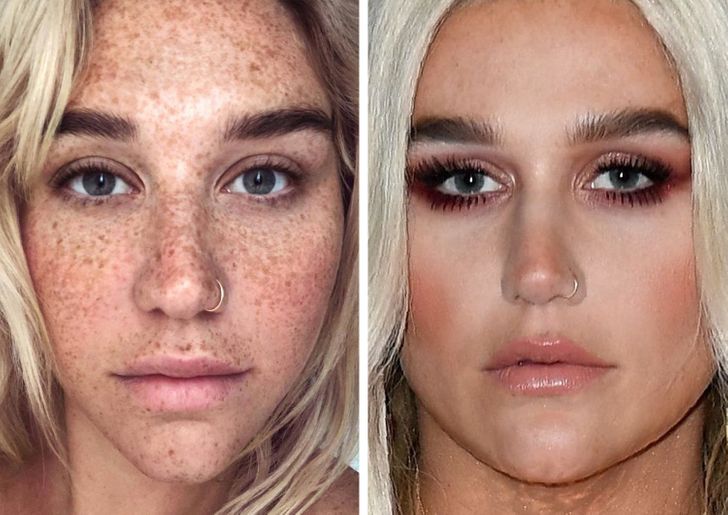 © Wiese / FaceToFace / REPORTER / East News, © VALERIE MACON / AFP / East News
I didn't know you had so many freckles!"
19. The left photo is no makeup, the right one is what men mean when they say they like girls without makeup.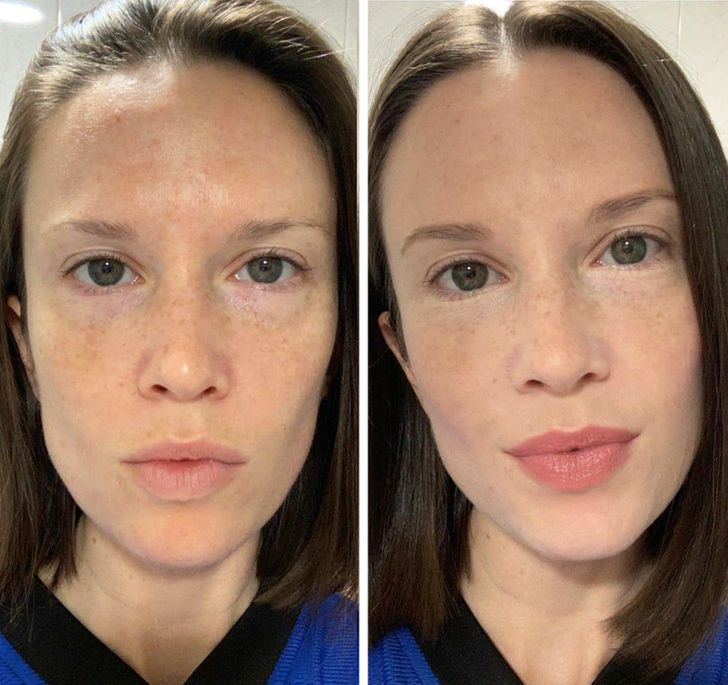 © ManateeJamboree / reddit
Do you use makeup every day? How confident do you feel when you have no makeup on?