On-screen relationships are usually so romantic and beautiful, they make us wonder whether the celebs have love stories as delightful in real life as they do in the movies. But experience shows that some real-life romances happen to be so unbelievable, it's as if they literally were written by a screenwriter.
We at Bright Side looked for celebrity couples who found their love on a blind date, and it looks like it was destiny itself that brought them to the right place at the right time.
1. Prince Harry and Meghan Markle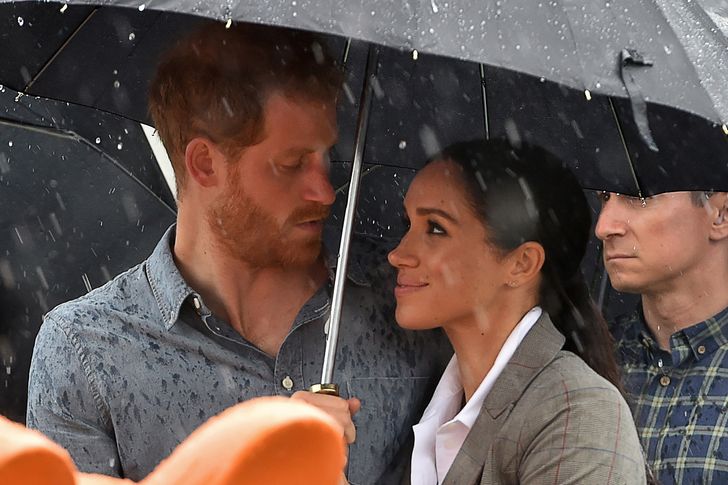 © PETER PARKS / AFP / Getty Images
Prince Harry and Meghan Markle first met in July 2016. However, few know that they didn't know much about each other before the first date. They were introduced to each other by a mutual friend on a blind date.
They shared their story during their first TV interview with BBC: "It was definitely a setup," said Markle, "It was a blind date." Prince Harry added that he didn't know anything about Meghan before but "was beautifully surprised when I walked into that room and saw her."
2. Emily Blunt and John Krasinski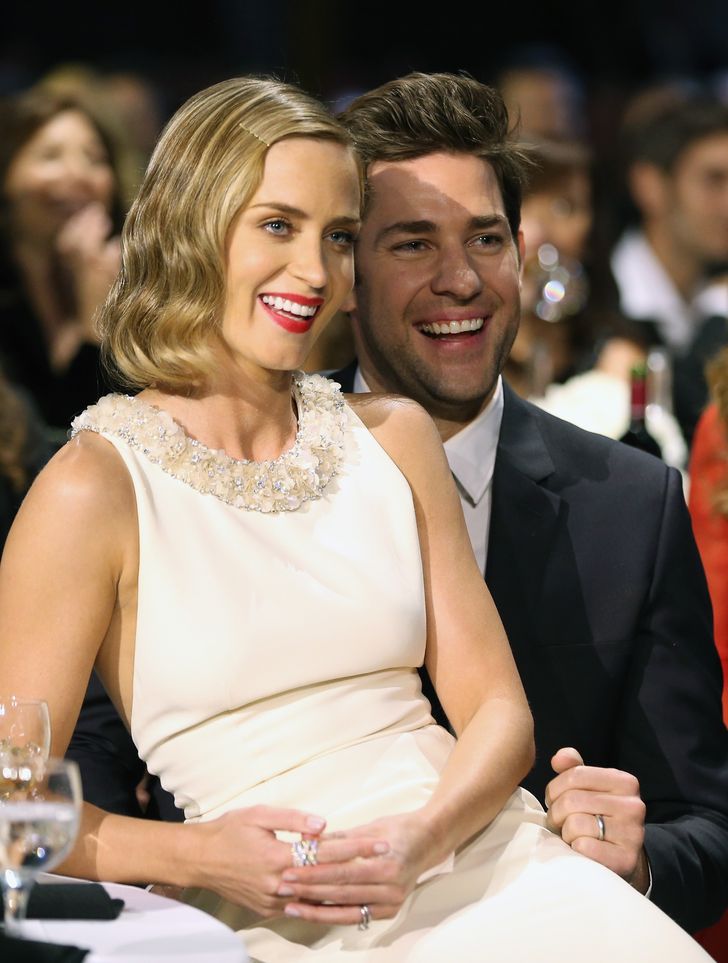 © Christopher Polk / Getty Images Entertainment / Getty Images
Emily Blunt and John Krasinski were set up by Blunt's co-star from The Devil Wears Prada and close friend, Anne Hathaway, in 2008, and since then, they've been happily married and are raising 2 kids. The three of them are still good friends. Krasinski even joked once that he only married Blunt because he "couldn't get Annie." But Hathaway, being a true friend, responded that she's "only with Adam because I couldn't get Emily."
Note: The Adam she's referring to is Adam Shulman, Hathaway's husband.
3. Elsa Pataky and Chris Hemsworth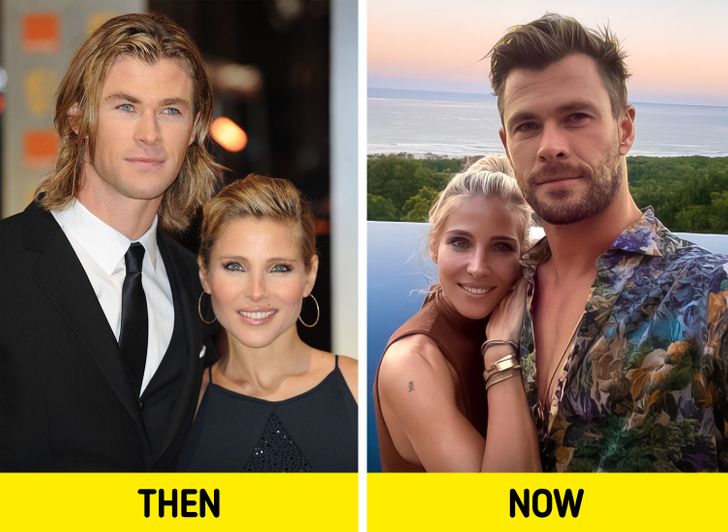 © Wizard/Capital Pictures/EAST NEWS, © elsapatakyconfidential / Instagram
In one of their interviews, Elsa Pataky shared that the first time she and Chris Hemsworth met was during a blind date. "We had never seen each other before. It was our dialect coach, the person who helped us both with the accent. So, this lady started to talk [to us] about each other. Finally, she insisted so much that I thought, 'Okay, let's meet.' We talked on the phone, and we met," Pataky explained.
Pataky and Hemsworth have been together for 11 years and are raising 3 children.
4. Salma Hayek and François-Henri Pinault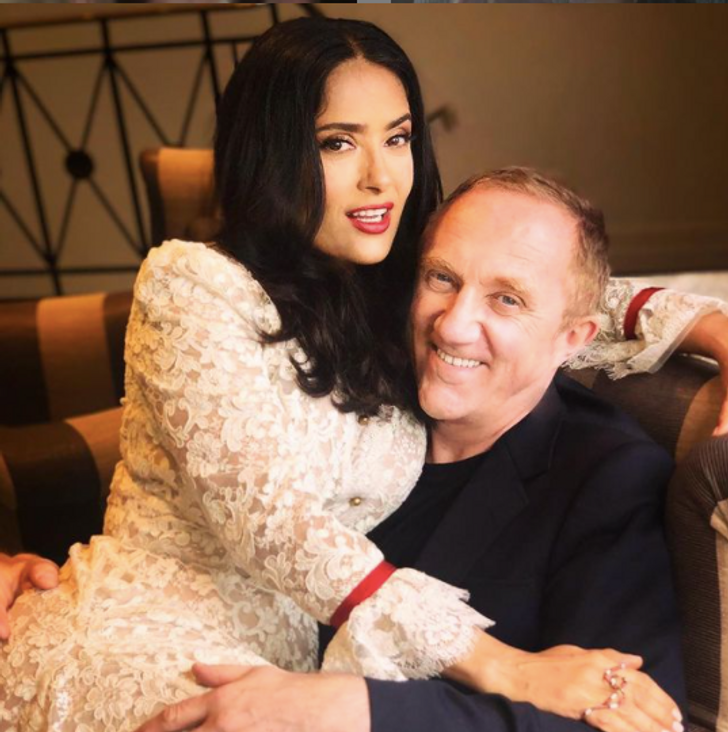 © salmahayek / Instagram
Remembering her first date with her current husband, Salma Hayek revealed, "My first date with my husband started badly."
"I didn't know it was a date. I thought I was going to an event, and then there was one person at it. I was set up by friends to think I was going to an event because they knew I wouldn't go on a date! I was angry. And he didn't know because he thought I knew he was coming just to meet him. It started out really badly, but, as you can see, it ended happily."
5. Courteney Cox and Johnny McDaid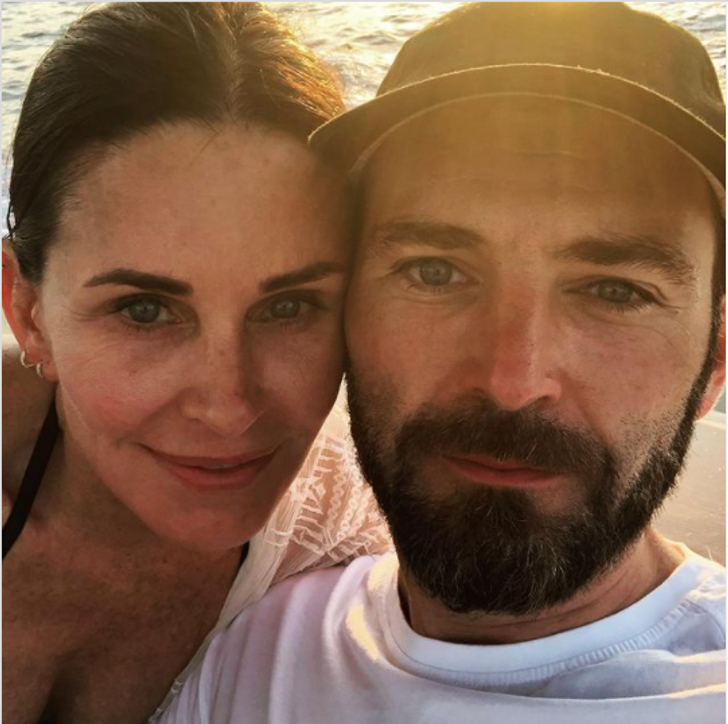 © courteneycoxofficial / Instagram
Courteney Cox and Johnny McDaid owe their relationships to Ed Sheeran. In one of his interviews, Sheeran shared, "I wasn't allowed to talk about it actually, but now that they're showing up in public…I introduced Courteney Cox to my roommate [Johnny McDaid], who I've been living with for a while. They started dating [and] they're crazy about each other."
6. Stanley Tucci and Felicity Blunt Tucci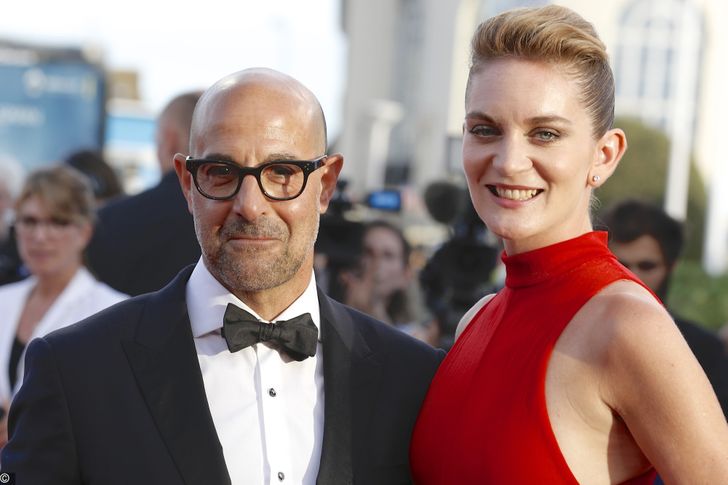 © Gael Colliguet/KCS/East News
Emily Blunt has also played Cupid's role by setting up her sister, Felicity Blunt, and her The Devil Wears Prada co-star, Stanley Tucci. Tucci and Blunt first met at Emily Blunt and John Krasinski's wedding in 2010, and since then, they've been crazy about each other.
7. Cindy Crawford and Rande Gerber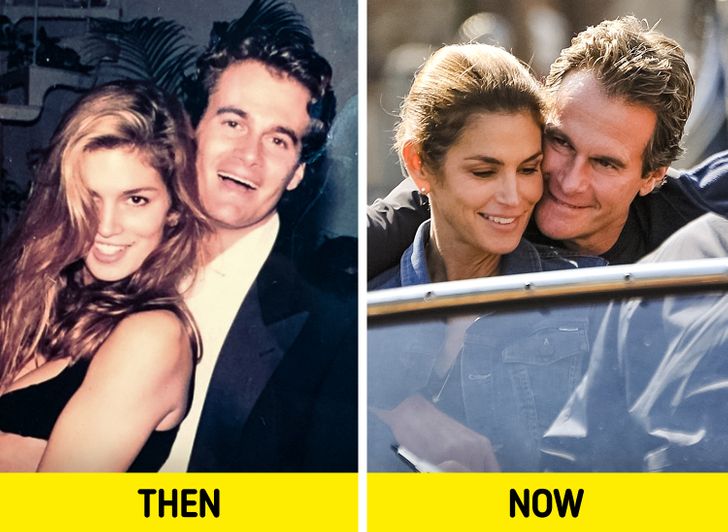 © cindycrawford / Instagram, © AP/East News
In this case, Rande Gerber had a blind date benefit, as he knew about Cindy Crawford before they first met, "I knew who she was, and I knew she was beautiful." Michael Gruber, Crawford's agent and Gerber's friend, asked Gerber to escort Crawford to his wedding, and Gerber didn't mind at all. "We decided to meet the night before and get to know each other," he shared. "I was surprised at how cool and down to earth she was."
8. Meghan Trainor and Daryl Sabara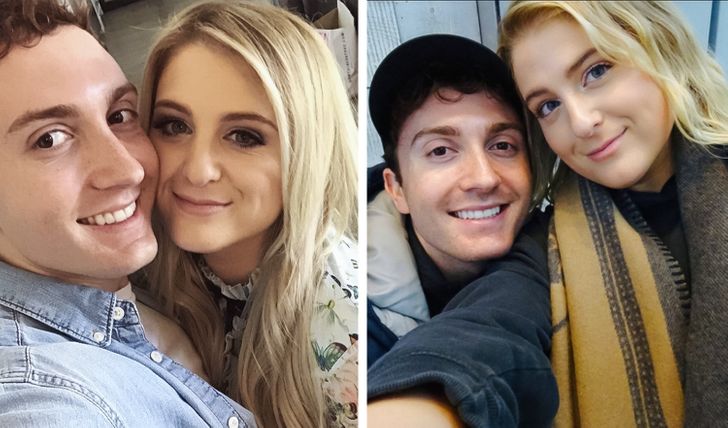 © meghan_trainor / Instagram, © meghan_trainor / Instagram
Another Cupid in the celebrity world turns out to be Chloë Grace Moretz.
In an interview with Chelsea Handler on Netflix, Meghan Trainor shared, "I asked every person I met since day one, 'Find me a boyfriend!' Like, especially new friends too. Chloë Grace Moretz is a friend of mine, and on day one of meeting her, I was like, 'You know anybody that I could date? Or love? Whatever. And she's like, 'I know the nicest guy in the world, Daryl, and you should meet him.' I was like, 'Daryl? Okay.'"
9. Cameron Diaz and Benji Madden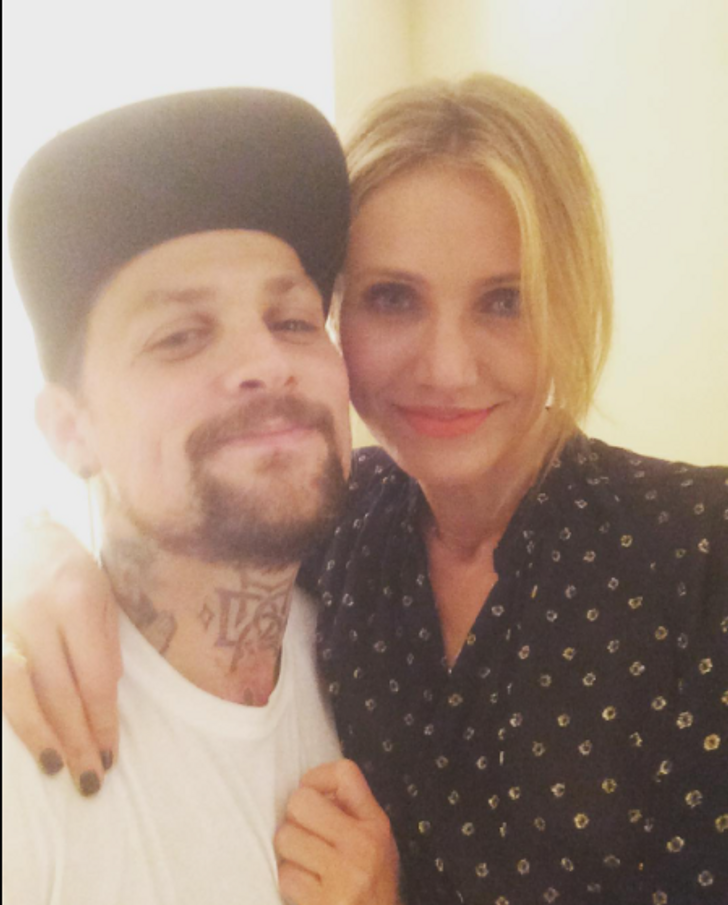 © benjaminmadden / Instagram
Cameron Diaz and Benji Madden were set up by Madden's twin brother's wife, Nicole Richie. In one of her interviews, Richie said in jest that she was "going to take responsibility for everything" that happened between Diaz and Madden. Now, Richie and Diaz are good friends and happy sisters-in-law.
10. Sarah Michelle Gellar and Freddie Prinze Jr.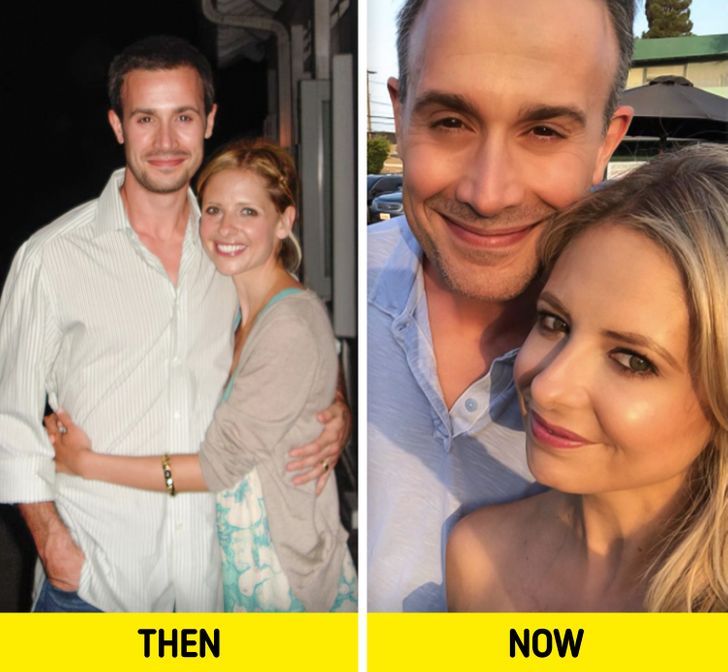 © sarahmgellar / Instagram, © sarahmgellar / Instagram
On her Instagram page, Sarah Michelle Gellar shared the story of her and Freddie Prinze Jr.'s first date, and if it wasn't destiny, what is? Gellar said, "[Freddie] and I were supposed to have dinner with a mutual friend from out of town. That friend missed her flight, but we decided to still meet and catch up. Now, after 20 years together, 17+ years married, and 2 kids, we still go to that restaurant for dinner."
Bonus: people whose double dates led to the unexpected
Hilarie Burton and Jeffrey Dean Morgan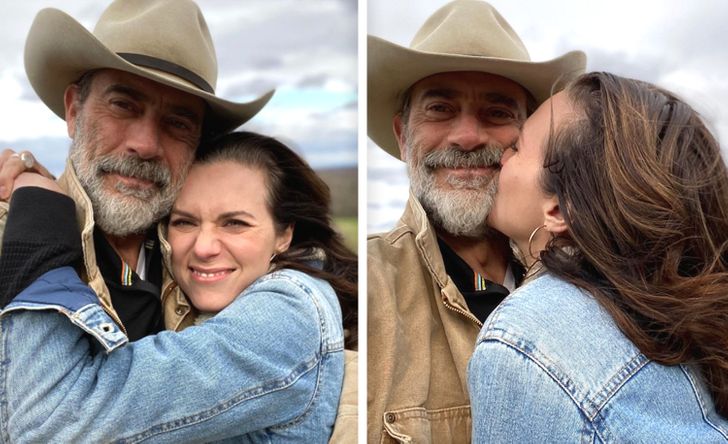 © jeffreydeanmorgan / Instagram
Hilarie Burton and Jeffrey Dean Morgan first met on a double-blind date. Morgan's Supernatural co-star, Jansen Ackles, and his wife, Danneel Ackles, organized the date and invited both Burton and Morgan. Well, the double date ended with Morgan and Burton being together for more than 10 years and counting. They're currently raising 2 kids together.
Blake Lively and Ryan Reynolds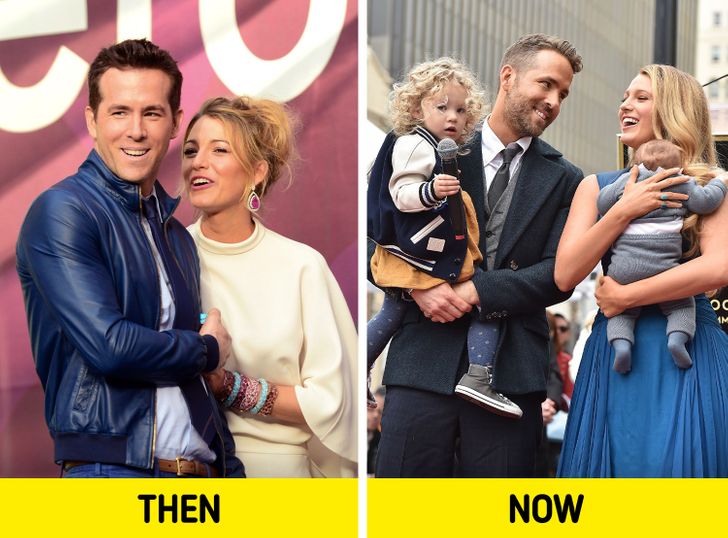 © Jon Furniss/Invision/AP/East News, © AXELLE/BAUER-GRIFFIN/East News
Another double date story, this time involving Blake Lively and Ryan Reynolds, wasn't as relaxed as the previous one. Nobody set them up; they came to the double date with different people and turned it into their own personal first date. "We went on a double date — she was on a date with another guy and I was on a date with another girl — and it was like the most awkward date for the respective parties because we were just like fireworks coming across," Reynolds said.
Have you ever been on a blind date? Did you like the experience? Tell us in the comment section below.