Eli Thompson was born without a nose – but he stole the hearts of people across the country with his personality and charm.
Tragically, Eli d!ed just two months after celebrating his second birthday.
Eli was born at South Baldwin Hospital in Foley, Alabama with a condition called arrhinia, he had no nasal passages or sinus cavities.
Only one in 197 million children born has this condition.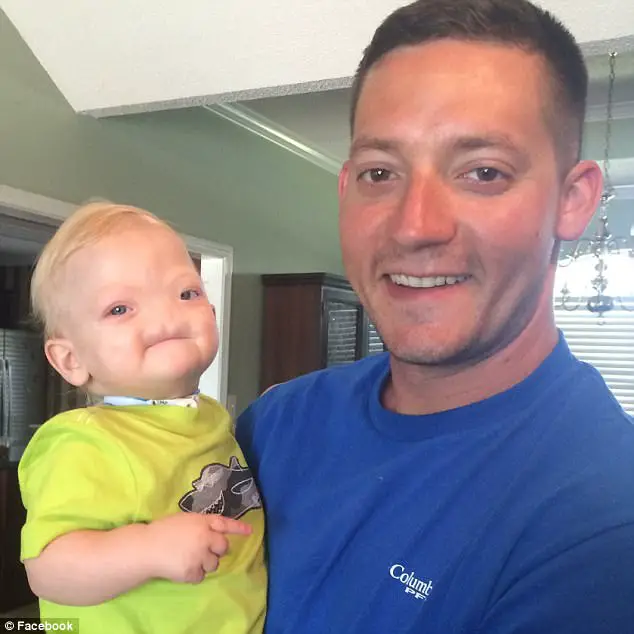 Image Credit: Facebook
The National Institutes of Health only have a record of 30 cases of arhinia.
When Eli was just five days old, he underwent a tracheotomy at USA Children's and Women's Hospital in Mobile.
Eli lived in the spotlight for the first few months of his life. When he was six months old, his parent split.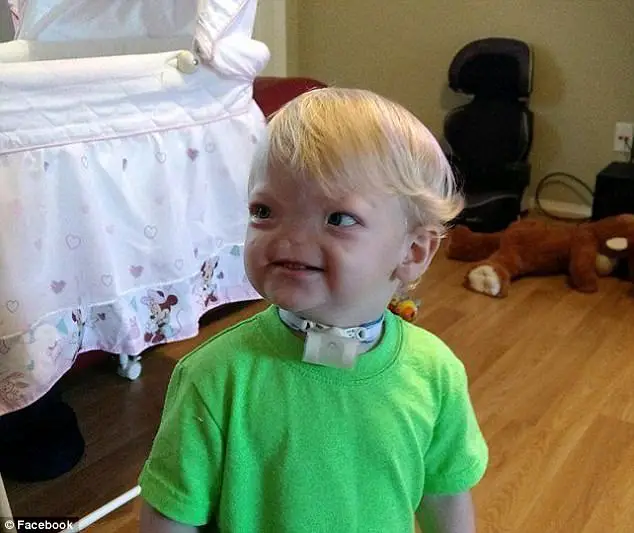 Image Credit: Facebook
Despite the difficulties, Eli thrived. Jeremy Finch, Eli's dad, said Eli was very smart and always smiling.
Eli's favorite thing to do was give fist bumps. Eli would communicate using baby sign language.
Just like every other toddler, Eli's favorite thing to eat was cookies!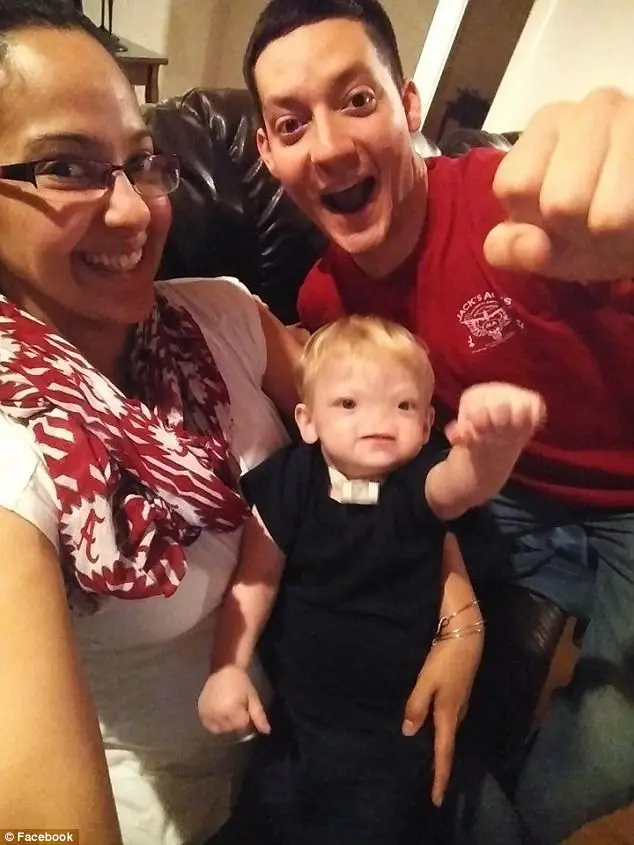 Image Credit: Facebook
Every morning, Eli would ask for a cookie, he won the "Cookie Monster Award" at his daycare!
Eli had a Facebook page where thousands of people followed him and learned about arrhinia.
Eli met another child with arhinia when he was 7 months old.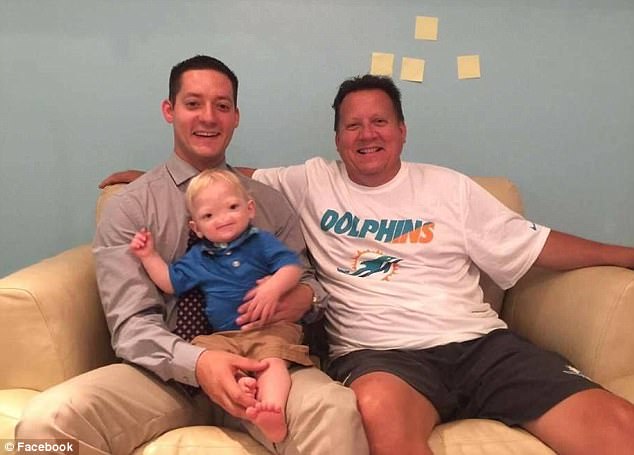 Image Credit: Facebook
At the time the other child, Tessa Evans, was 2 ½ years old. Eli was pronounced de*d at Springhill Medical Center.
Finch has started a GoFundMe Page which has already surpassed its goal. Rest in Peace, Sweet Angel.
Share away, people.