We have witnessed many times how the onscreen chemistry between actors working on a set side by side has quickly been brought into their private life. Take the most famous, now ex, couple Brad Pitt and Angelina Jolie for example. When the two filmed Mr. and Mrs. Smith together in 2004, Pitt was still married to lovely Jennifer Aniston, but that didn't stop the Hollywood heartthrob from falling in love with sex icon Jolie thus giving the world "Brangelina," one of most popular couples in the entire world.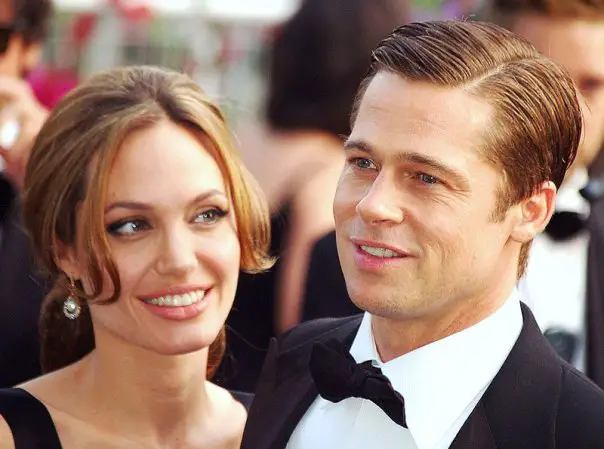 Wikipedia Commons
"Because of the film, we ended up being brought together to do all these crazy things, and I think we found this strange friendship and partnership that kind of just suddenly happened. I think a few months in I realized, 'God, I can't wait to get to work.' … Anything we had to do with each other, we just found a lot of joy in it together and a lot of real teamwork. We just became kind of a pair," Jolie told People in 2006.
The two stayed together for 12 years and are parents to Angelina's three adopted children Maddox, Zahara and Pax, and their three biological children, Shiloh and twins Vivienne and Knox.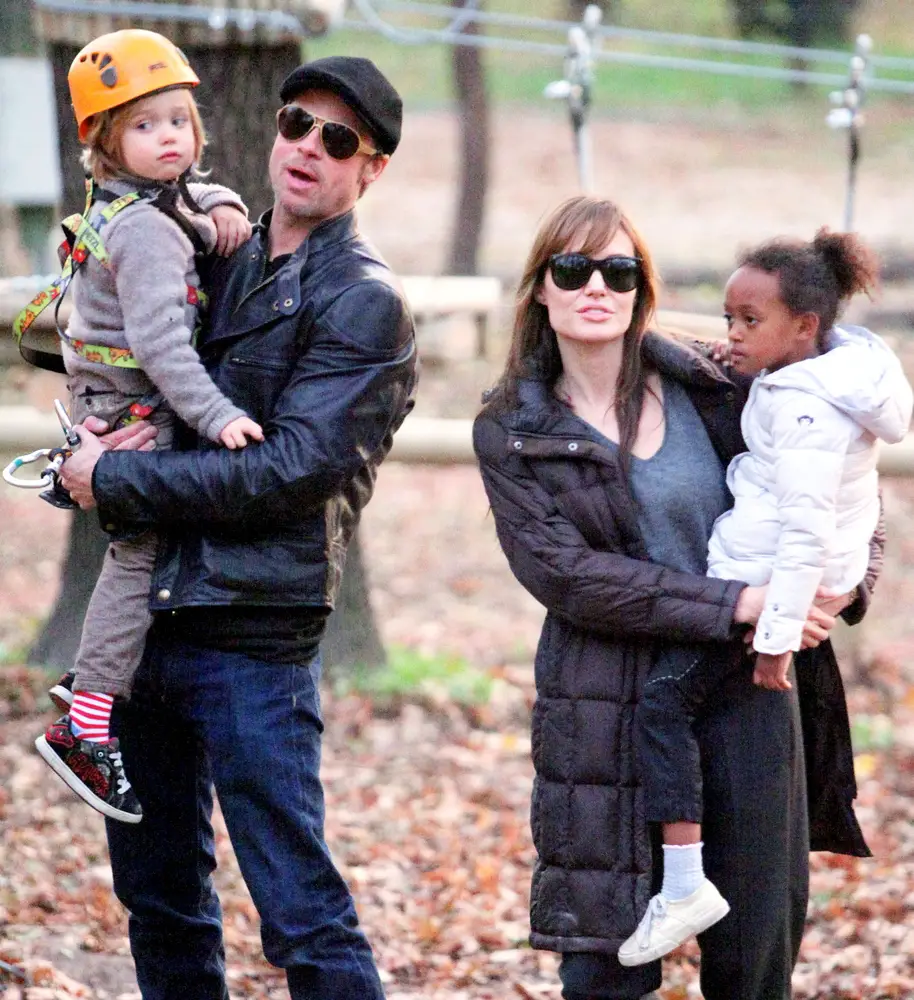 The news of Jolie's pregnancy was huge and caused media frenzy. Paparazzi followed the couple's every step as the whole world was anticipating for the couple's first child to be brought into the world. Magazines were offering $1 million for an exclusive photo of the child who was a celebrity even before being born.
New York magazine wrote at the time, "Not since Jesus has a baby been so eagerly anticipated."


Shiloh was born May 27, 2006, and Pitt and Jolie sold the photo of her for whooping $14 million, money they donated to UNICEF.
"While we celebrate the joy of the birth of our daughter, we recognise that 2 million babies born every year in the developing world die on the first day of their lives. These children can be saved, but only if governments around the world make it a priority," the couple said in a statement.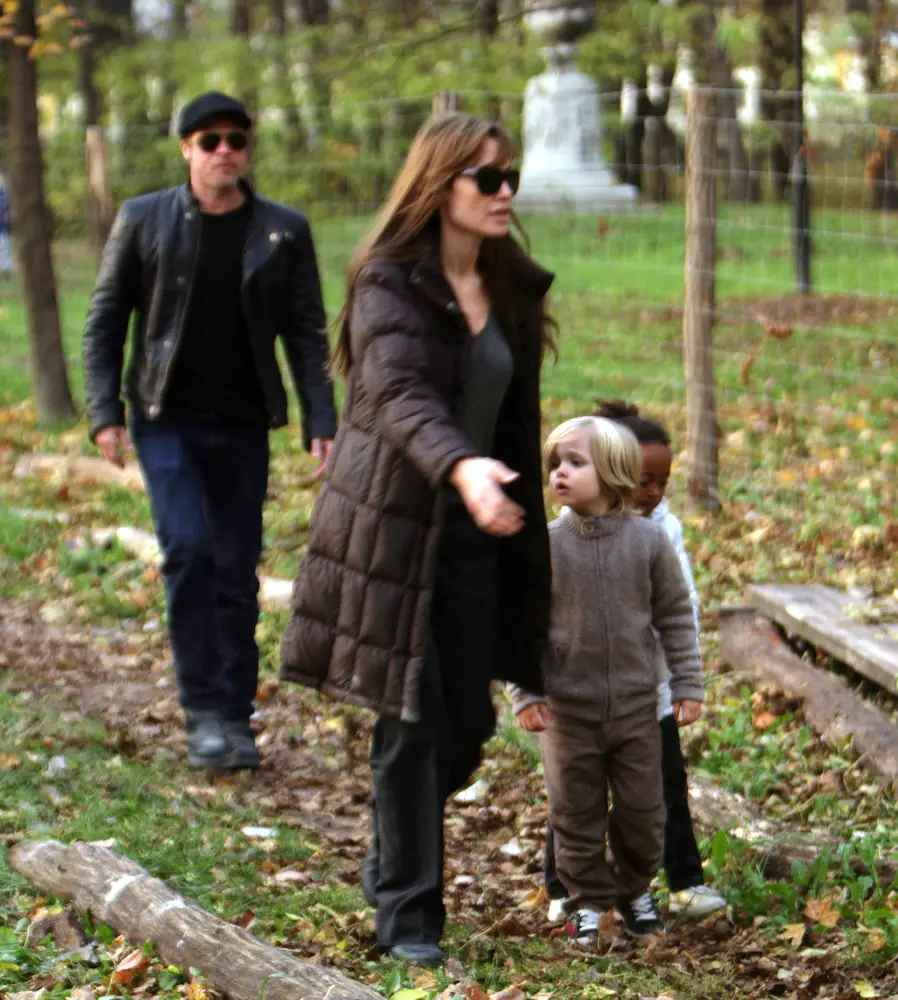 Shiloh, who is now 14, has practically been under the spotlight since forever.
She seems to have inherited the best from her famous parents and looks gorgeous. However, something about her is causing a stir among fans; the way she dresses. She even asked from her parents and siblings to call her John instead of her real name.
During an interview with Oprah, dad Pitt confessed, "She only wants to be called John. John or Peter. So it's a Peter Pan thing. So we've got to call her John" He then added, 'Shi, do you want …' – 'John. I'm John.' And then I'll say, 'John, would you like some orange juice?' And she goes, 'No!' So, you know, it's just that kind of stuff that's cute to parents, and it's probably really obnoxious to other people."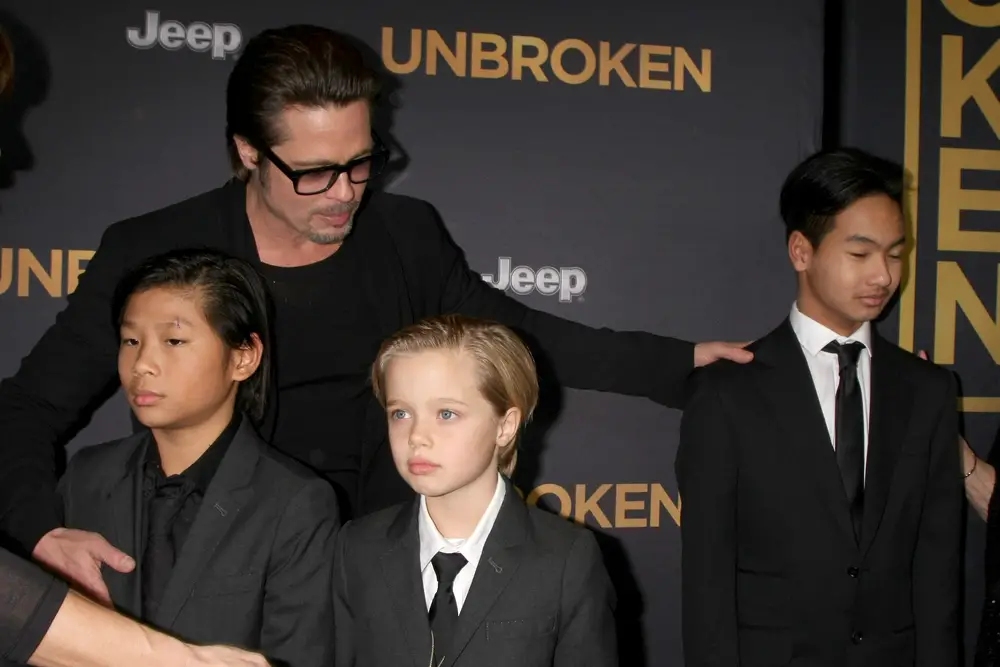 Jolie also spoke of her daughter's wish to dress as a boy and told Vanity Fair, "She wants to be a boy. So we had to cut her hair. She likes to wear boys' everything. She thinks she's one of the brothers."
Neither Pitt nor Jolie, however, seem to have a problem with this. They support their girl in whatever she chooses to be.
Jolie said it was a bit hard for her not to call her Shiloh any longer as that name was of great significance to her, but she respects the girl's will.
"It was a name my parents almost named their first child — there was a miscarriage: Shiloh Baptist. Because my father had been shooting in Georgia and that was the most southern name [my parents] could come up with," Jolie said of the name she originally gave her daughter.
After the couple split, they have arranged custody rules which seem to be working well so all the kids get to spend time with their mom and their dad. Both Pitt and Jolie are devoted parents who would always go an extra mile for their kids' well being.
"Brad is so proud of Shiloh and who she has become. He loves that she always stays true to herself and is so good to her brothers and sisters," source told ET, adding the two are very close.
Jolie, who is considered a feminist that girls look up to, spoke of the importance of women on the International Women's Day, saying: "I have spent the last two months in and out of surgeries with my eldest daughter [Zahara], and days ago watched her younger sister [Shiloh] go under the knife for hip surgery. So my wish on this day is that we value girls. Care for them. And know that the stronger they grow, the healthier they will be and the more they will give back to their family and community."

Recently, Shiloh has been spotted with her mom and her siblings on a walk, and what caught people's attention was that she was wearing what resembled a skirt.