Fans of Britney Spears are concerned after the singer shared a picture of a red square on Instagram.
The singer's Instagram is normally filled with pictures of herself and her life, but today, 4 August, she's shared a picture of a plain red square on the social media platform.
That's it, just a plain red square with no other decoration, no caption and no explanation beyond the ones people on the internet interpret it as.
It's not the first time she's shared this picture, having posted the red square on her Instagram account yesterday to much confusion over what it was all about.
Nobody but Britney knows what it's supposed to mean, but some fans have been voicing their concerns over her wellbeing as they wonder whether her latest Instagram post has some dire meaning.

One person wrote: "Judging from her recent posts and posts in the past, I think she's saying code red. I don't think Britney is okay, you guys."
Another chipped in saying someone should 'do a wellness check on this poor woman', while many others said they were 'worried' about the singer.
Plenty of fans voiced concerns that Britney was 'in danger' and the red post on Instagram was meant to signal a warning that she couldn't give details but something was wrong.
Britney's fans are worried about her mental health and many of them are convinced her latest posts are a sign she's trying to signal that she's not doing well.
Some of them even discussed 'do we call the cops to do a well check on her home', and wondered what they were supposed to do if they thought the post was a cry for help but weren't sure.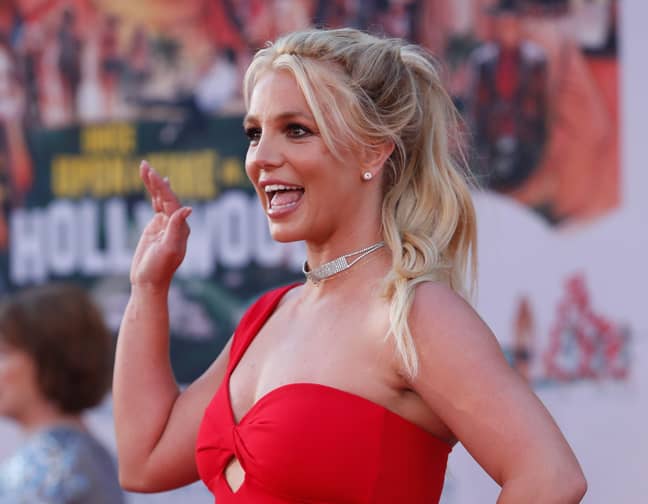 Fans are worried about Britney Spears after her latest posts on Instagram. Credit: Reuters/Alamy Stock Photo
Other fans are really hoping it's some sort of reference to her upcoming collaboration with Elton John on a duet of Tiny Dancer.
It's meant to be part of her comeback in the world of music after her controversial conservatorship was at last brought to an end.
During that time she says she wasn't allowed to have the keys to her own car, own an ATM card or even have more children.
Until last year, Spears did not have control over her personal and financial affairs as her father Jamie ran her life, and the singer has since promised to get 'justice' against her family.
Britney says members of her family 'harmed and thre*tened' her, and invited them to 'KISS MY MOTHERF***ING A**' in an Instagram post written earlier this year.