Now, Affleck has been spotted in LA with his ex, Jennifer Garner, and the internet is shook…
After a photo of Ben Affleck crying on his honeymoon with Jennifer Lopez went viral on social media, a photo of J-Lo wandering around Italy with her daughter after Affleck left their European honeymoon appeared online.
Now, Affleck has been spotted in LA with his ex, Jennifer Garner
And the internet is shook… Scroll down for the full story.
There's no denying, the Bennifer engagement is the biggest celebrity relationship news in months — if not years.
It seems we've come full circle — and we've never seen J-Lo this happy…
It was recently announced that they finally got married.
But fans aren't too impressed with their big day.
Now, alongside her singing, acting, dancing, and modeling, there's another reason that J-Lo is a household name…
Now, alongside her singing, acting, dancing, and modeling, there's another reason that J-Lo is a household name…
Then J-Lo began dating Sean Combs (better known as P-Diddy) in 1999 and gave us this incredible Grammys look that same year.
Internet urban legend claims that this dress was the reason for the invention of Google Images.
After all that drama, she enjoyed a brief dalliance with former backup dancer, Chris Judd.
In fact, the pair enjoyed another whirlwind marriage between 2001 and 2002.
A year later, Ben Affleck came into the picture…
The pair shared one of the very first celebrity couple names — Bennifer. Although the pair were set to marry in 2003, they ended up postponing their wedding just a day before, eventually splitting in January 2004.
​However, they're now rekindling their old flame…
​However, they're now rekindling their old flame…
Very quickly after breaking up with Affleck, J-Lo began dating her childhood friend, Marc Anthony.
Very quickly after breaking up with Affleck, J-Lo began dating her childhood friend, Marc Anthony.
J-Lo then became a mom!
J-Lo and Anthony's twins were born in Long Island on February 22nd, 2008. The kids are called Emme Maribel and Maximilian David.
3 years later, though, Anthony filed for divorce.
Between 2011 and 2016, J-Lo had an on-again-off-again relationship with another former backup dancer, Casper Smart. But that casual fling was quickly put to an end in 2017 when New York Yankees baseball player, Alex Rodriguez came into the picture.
From the get-go, it seemed like things were going very well between the loved-up pair.
They were even engaged to be married!
The pair appeared to be happier than ever…
But then news emerged that they had sadly "broken up."
Headlines across the globe claimed the pair had gone their separate ways.
Calling off their 2-year engagement.
And, on April 15th 2021, the pair announced that they had, in fact, broken up.
In a joint statement, the pair said: "We have realized we are better as friends and look forward to remaining so. We will continue to work together and support each other on our shared businesses and projects. We wish the best for each other and one another's children. Out of respect for them, the only other comment we have to say is thank you to everyone who has sent kind words and support."
Of course, we were all heartbroken about the news.
But not for very long, between then and now, J-Lo has rekindled with her previous ex… Ben Affleck!
They were spotted taking a week-long vacation together last year…
And "Bennifer" fans have been ecstatic over the reunion.
A source close to them revealed that initially after the breakup, the pair were "just friends."
But E! News reported that the status had been updated.
A second source told the outlet:
"They have been in touch here and there throughout the years. Ben reached out to her to see how she was doing and they had dinner together a few times within this last month. It's natural between them and the chemistry is unreal. They picked up where they last left off and are enjoying each other's company right now."
And just a year after they were first spotted together, the pair were officially engaged…
It came eighteen years after the pair were originally planning on getting hitched.
J-Lo and Affleck were also spotted house hunting recently before settling on a  $55 million Bel-Air home…
It's a whopping 20,000 sq ft. featuring 10 bedrooms and seventeen bathrooms, and of course, a pool.
J-Lo shared the incredible news of her engagement in her newsletter on Friday, revealing her ring in the video, with the voiceover: "You're perfect."
Just days earlier, her sister Lynda took to Instagram to share a photo of her ring on her Story, congratulating the pair.
She later shared that the proposal was the most "romantic thing" ever.
And she did so by writing in the JLO Newsletter.
"Did you ever imagine your biggest dream could come true?" Lopez began in the newsletter, as per PEOPLE.
"Saturday night while at my favorite place on earth (in the bubble bath), my beautiful love got on one knee and proposed," she continued writing. "I was taken totally off guard and just looked in his eyes smiling and crying at the same time trying hard to get my head around the fact that after 20 years this was happening all over again, I was quite literally speechless and he said, 'is that a yes?' I said YES of course that's a YES.
"I was smiling so big and tears were coming down my face, feeling so incredibly happy and whole.
"It was nothing fancy at all, but it was the most romantic thing I could've ever imagined… just a quiet Saturday night at home, two people promising to always be there for each other," she wrote. And then she finished by saying that they are: "Two very lucky people. Who got a second chance at true love."
And now, the loved-up pair have finally tied the knot…
According to TMZ, who obtained a marriage license with their names on it, the couple tied the knot on Sunday, July 17.
A source close to the pair added: 'They did, indeed, get hitched and the license is a signal they are now man and wife."
However, since fans have got a glimpse of her dress, many are saying it's the "ugliest" dress they've ever seen.
Fans have taken to Instagram, where a video of J-Lo in her wedding dress was shared by chrisappleton1, her hairstylist.
He captioned the post: "Last minute feelings before the wedding."
People were quick to share their thoughts on her dress.
Sadly, it wasn't a positive reaction.
One Instagram user wrote: "I did not think her dress would be so simple!!!"
While another wrote: "That dress is so underwhelming."
"UGLIEST DRESS EVER !!" a third wrote.
Another echoed: "Hope that's not the dress." A fifth said: "She looks like she's ready for her first communion."
And it seems her dress wasn't the only thing that got people talking.
J-Lo recently announced that she has legally changed her name following the union.
Responding to the news, one fan wrote on Twitter: "Why would she change her name? Why would they get married if they don't have kids together? What's the point other than attention?"
"Do we call her 'JAff' now?" another questioned.
In an email to her followers, J-Lo wrote: "Love is beautiful. Love is kind. And it turns out love is patient. Twenty years patient."
She added: "Stick around long enough and maybe you'll find the best moment of your life in a drive-through in Las Vegas at 12:30 in the morning in the tunnel of love drive-through with your kids and the one you'll spend forever with."
According to the court records, the pair used their legal names Benjamin Geza Affleck and Jennifer Lynn Lopez on their marriage certificate.
And as per J-Lo's newsletter, it seems the star has in fact changed her name to: Jennifer Lynn Affleck.
And that's not sitting well with some people…
Who have dished out their opinions.
The hosts of Australian breakfast program Today Extra were surprised when they learnt that J-Lo had changed her famous surname…
They didn't stop at just the name change, they went on to comment that it was her "fourth marriage."
"This is her fourth marriage," said television star Shelly Horton, who was a guest on the show.
Shell-shocked at J-Lo's swift move to change her famous surname, Horton didn't hold back from confessing her opinion further.
"She should learn not to change her name,' she said.
Ouch!
But it didn't stop just there, as Horton continued to express that it's shocking to see women change their name after marriage…
Especially when "sometimes it doesn't work out." Was that an indirect jibe?
"You know sometimes it doesn't work out. I think it's crazy that people change their name," Horton said.
And things certainly took a turn when sports reporter Ben Fordham agreed with her.
"Women don't need to give up their identity just because they get married," he said.
But what caught our attention was the fact he labeled the 'Jenny From the Block' singer "a brand."
And if you thought that was candid…
Fordham also said that "it was J-Lo's choice" at the end of the day and so people should accept that.
"What about respecting women and their own choices," he added.
But what was surprising was that host David Campbell was also in favor of the star changing her name and slammed his guest.
"I was happy for her, why can't you be happy for her? She's a woman making her own choices. Shelly, because you are wearing glasses, it doesn't make you smart," he said.
And they were equally surprised at J-Lo's middle name too.
"She is Jennifer Lynn Affleck, Lynn is not what I expected in the middle name!" Campbell said.
Host Sylvia Jeffries could also not believe it as well.
"No, no!" said the co-host quite shocked…
And now J-Lo's mom has spoken in favour of her daughters marriage.
During a round table talk on The View on Monday, host Sunny Hostin revealed she spoke to Lopez's mom, Lupe Rodríguez…
And it was all positive!
The show kicked off with Whoopi Goldberg congratulating Lopez and Affleck…
Goldberg then went on to ask her co-hosts if they were surprised J-Lo tied the knot.
Co-host Hostin revealed she wasn't surprised "because Ben is her true love."
3
And even confessed something else…
"I knew they would get back together. I knew that they were in love," Hostin added.
Hostin even said she spoke to J-Lo's mom…
"I've spoken to her mother, Lupe, about it. Lupe has always said that Ben is her true love, and we all have them, and…
"I know this is going to last forever and that they're going to live happily ever after, and that's why she took his last name and she loves him," she concluded.
Last week Affleck caught the attention of his fans and well-wishers…
One could actually go on and say the actor is pretty emotional these days.
The couple was recently spotted cozying up in Paris for a romantic candlelight dinner at La Girafe in front of the Eiffel, according to reports.
They were celebrating J-Lo's 53rd birthday.
As the night went on the paparazzi were surprised to catch the actor acting a little odd…
As he turned into an emotional mess, as J-Lo "cradled his face" in her arms.
But what led Affleck to get super emotional?
Well, some fans have given their own reasons why they think he was spotted crying…
One Facebook user wrote: "I think he regrets marrying her."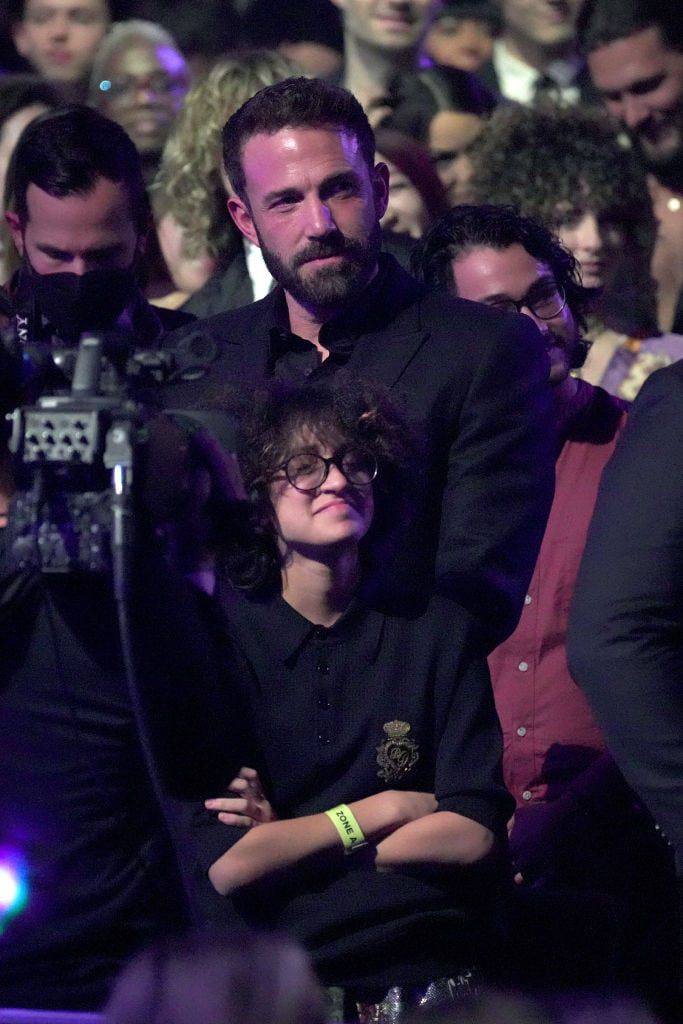 A second echoed: "It's upsetting to realize your second marriage to the same woman is a sham."
"Tears of happiness after finding out she used to have a little, but now she's got a lot," a third wrote.
Another commented: "He's probably thinking why tf have I went and married her AGAIN!"
"He could be telling her how happy he is with her, and became overcome with emotion." one person wrote.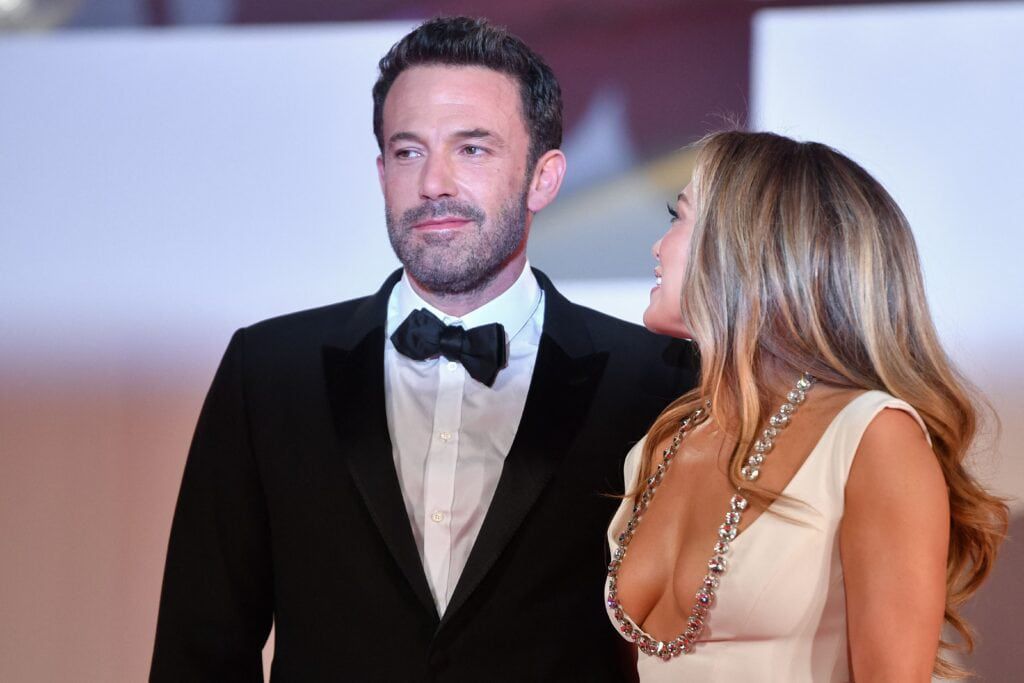 Another agreed and said: "He's turned his life around and considers himself a pretty lucky guy to find such happiness again. It can be an emotional feeling."
However, TMZ reports that Affleck may have gotten emotional after their "private meal together" at which none of their kids were present.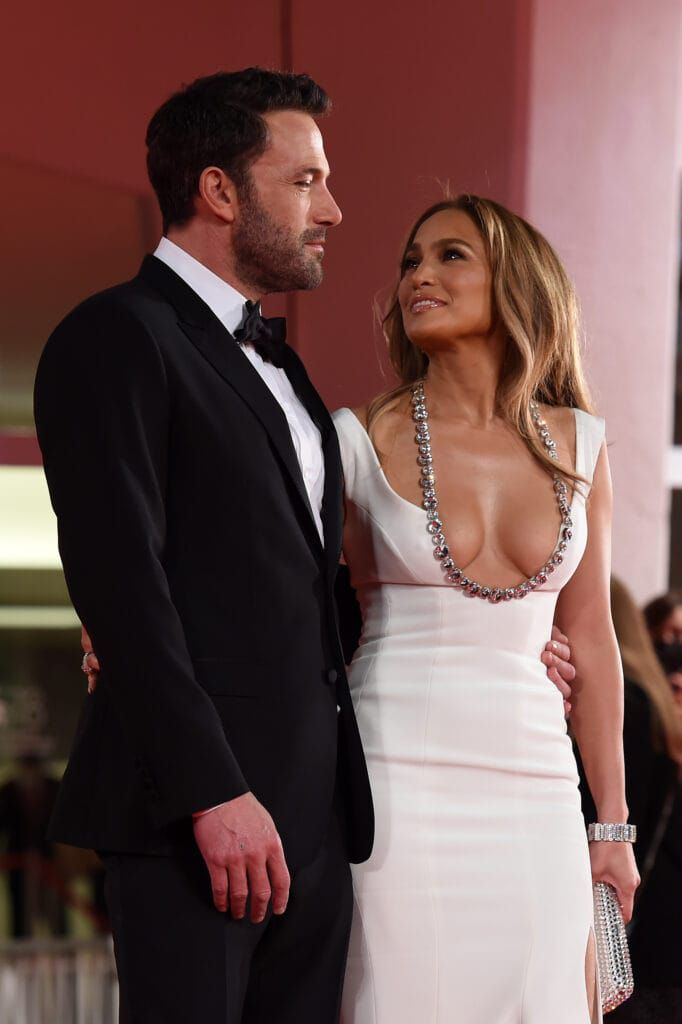 But he soon stopped the emotional parade by taking a stroll with his wife and he was back to flashing his bright smile for the cameras.
But now it's J-Lo who has got people talking yet again.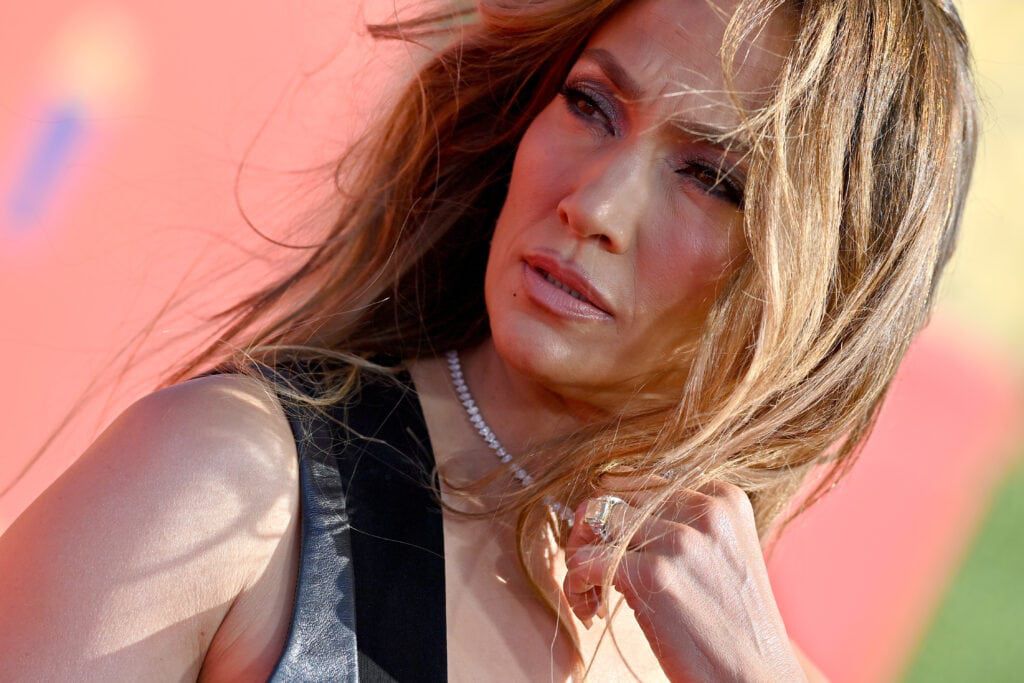 A photo of Lopez out and about in Italy with her daughter is doing the rounds on social media.
This comes after Affleck left their honeymoon to return home.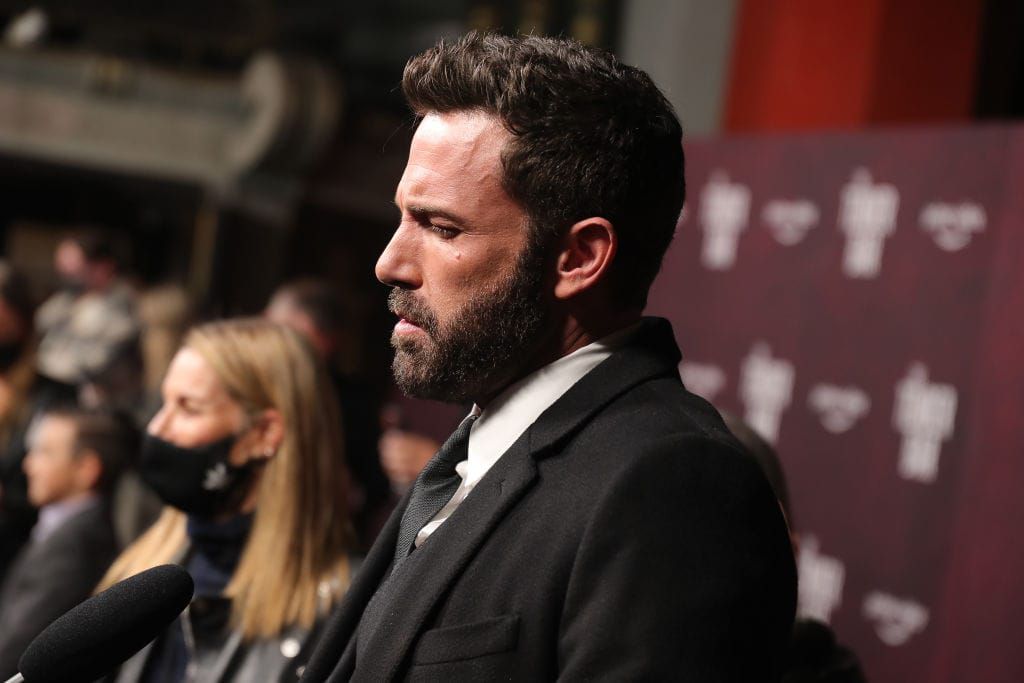 And fans are concerned about the pair…
"They just got married and already going their separate ways," one fan wrote.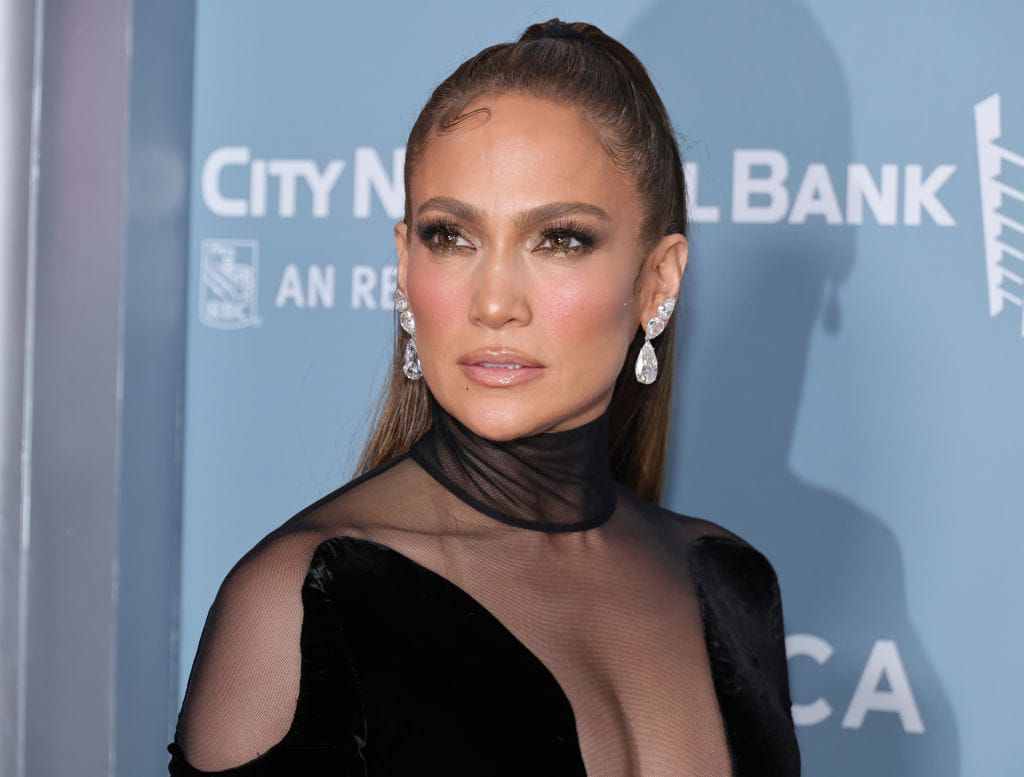 "So she's continuing the honeymoon solo?" another said.
"Glad he went home. He looked miserable," one person even went as far to say.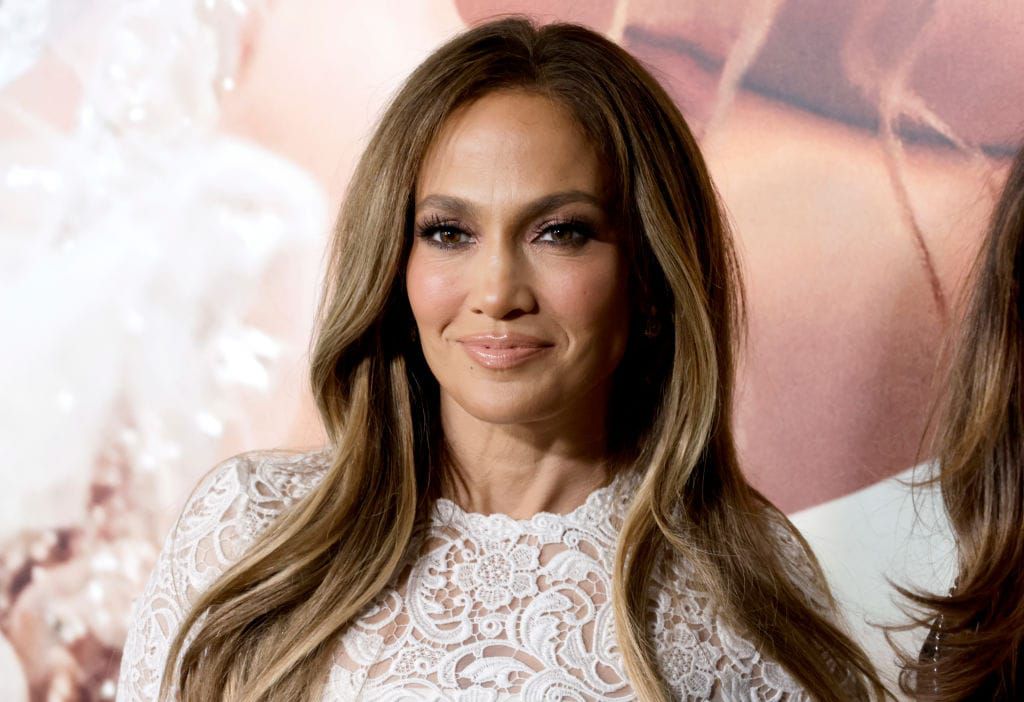 But then there was a development…
Affleck was seen on social media on the set of Aquaman 2 with Jason Momoa.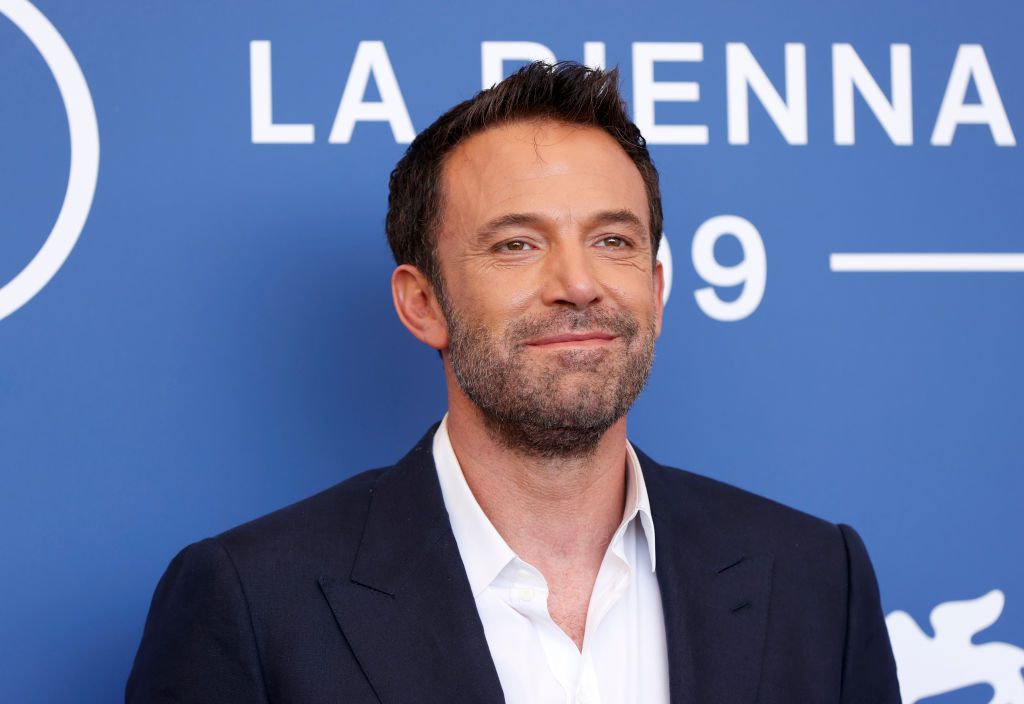 Fans breathed a sigh of relief as it seemed as though Affleck headed back home after his dreamy French honeymoon to work on a new movie…
But since he's been back home in LA…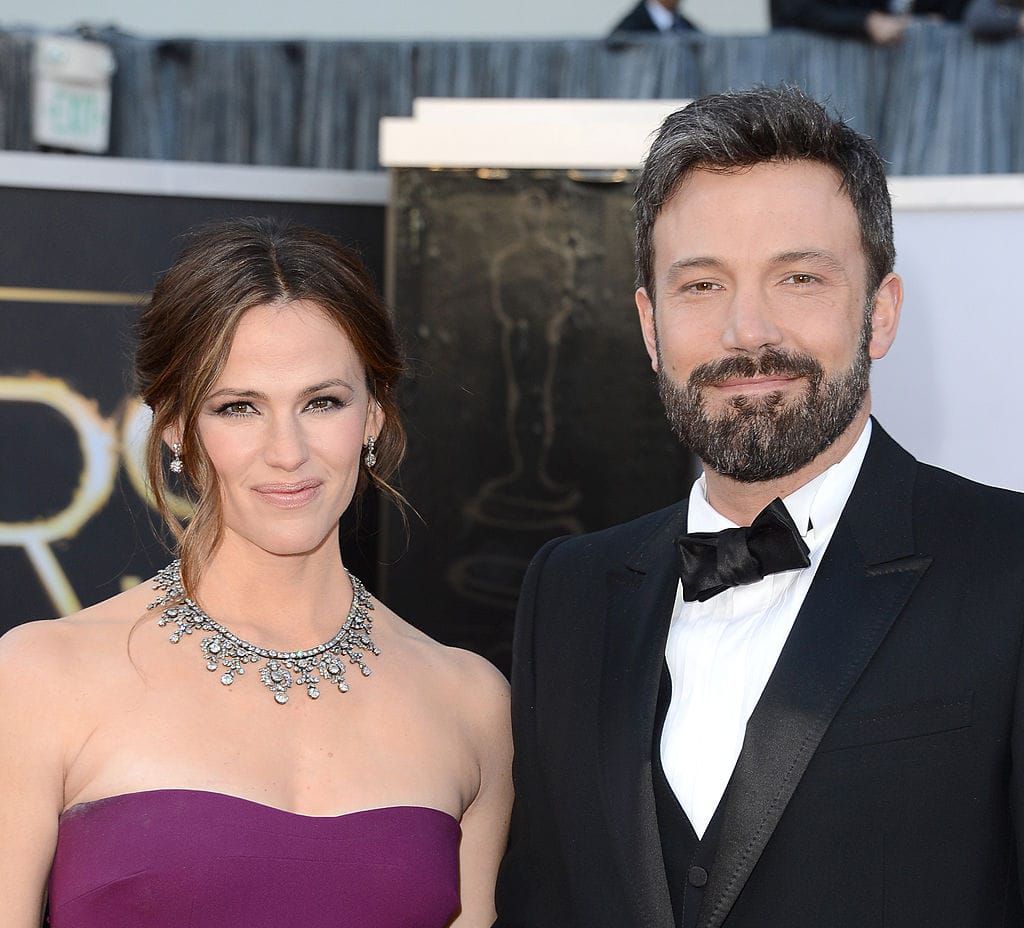 He's been spotted hanging out with his ex, Jennifer Garner.
And the internet's had a lot to say about it.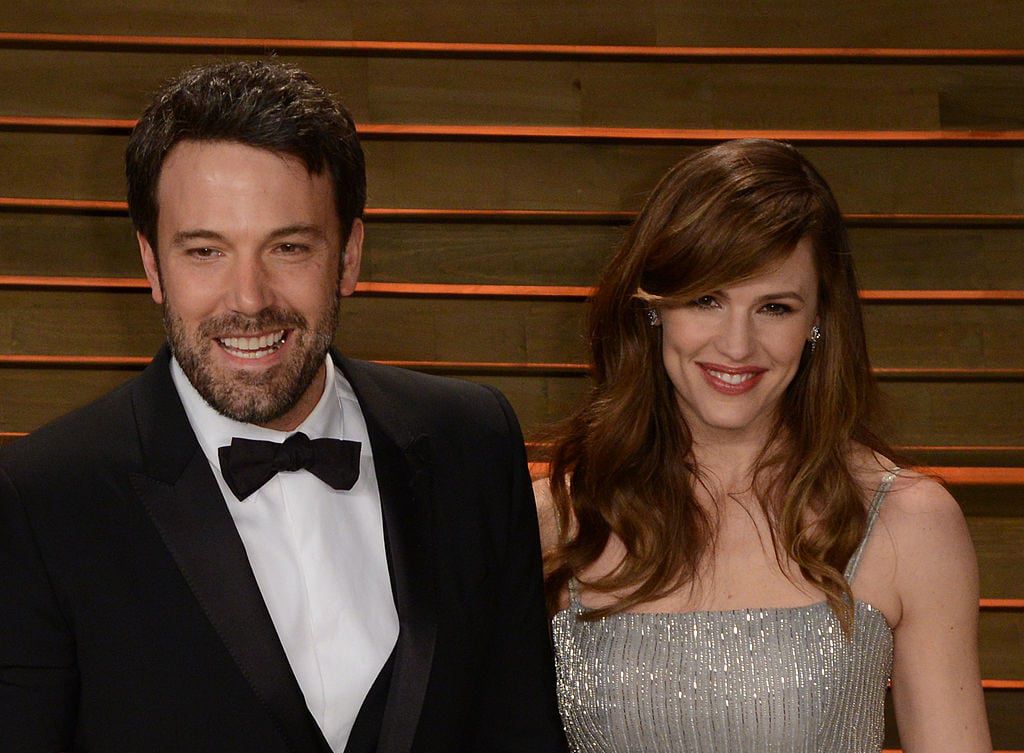 "He doesn't know his own mind," one person wrote. "WISH THAT JAY LO AND BEN WOULD FINALLY MAKE UP THEIR MINDS AND STOP GOOFING UP EVERYONE'S ELSE'S MINDS!!!," another said.
The pair, who share 3 children, took their son out for a day at the pool.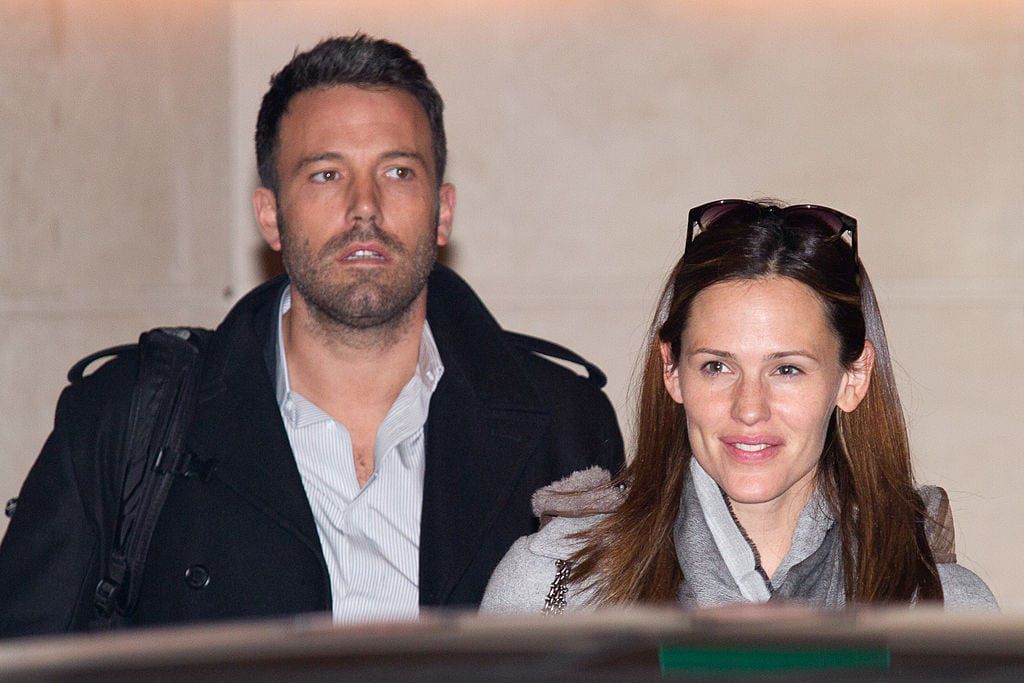 They were seen leaving a local Pacific Palisades pool with their 10-year-old son Samuel.