After the N-word and a threat were found scrawled in a porta-potty at a Facebook data center construction site in Utah, all 1,300 workers were sent home and a $50,000 reward was offered to identify the guilty party, KUTV-TV reported.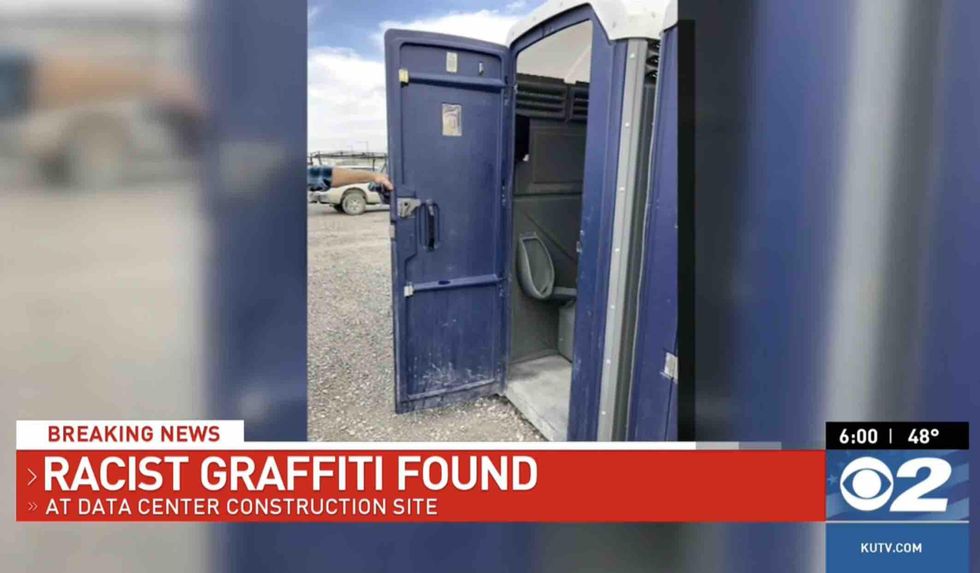 Image source: KATU-TV video screenshot
What are the details?
The message on the door facing the inside of the porta-potty in Eagle Mountain reads, "Kill a ****** day 11/29," the station said.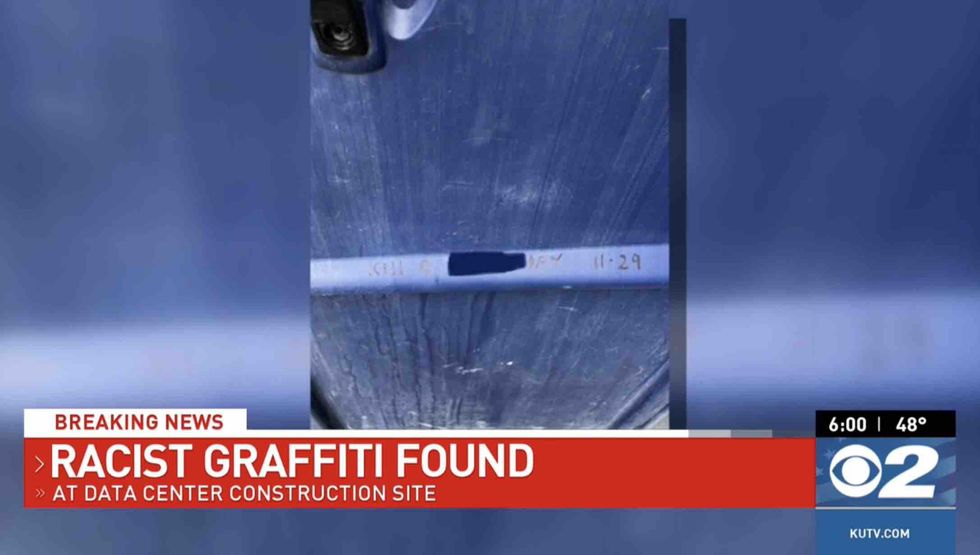 Image source: KATU-TV video screenshot
Upon discovery of the slur and threat, Mortenson Construction told its 1,300 construction workers about the graffiti and elected to send them home last Monday as a precautionary measure, authorities told KUTV.
What did Facebook have to say?
"Meta, formerly Facebook, has zero tolerance for any racist acts," a Facebook spokesperson said in regard to the graffiti, according to the station. "While this is a challenge facing the entire industry, we're working with our general contractors to implement measures that will help prevent them at any of our construction sites."
Don't miss out on content from Dave Rubin free of big tech censorship. Listen to The Rubin Report now.
The Eagle Mountain Data Center is one of 17 such Facebook facilities worldwide, KSTU-TV reported.
The threat wasn't directed at a specific person, and there is no credible evidence the threat will be acted upon, KUTV said, citing authorities. In addition, since the construction site is a secure area, authorities told the station the vandalism may be an inside job.
Mortenson Construction released the following statement regarding the incident, KUTV said:
"Mortenson's priority is the safety and welfare of our team members and all people on our projects. We are investigating bias-motivated graffiti found today on the Eagle Mountain project site. We strongly condemn any form of racism or bigotry, and we have a clear, zero-tolerance anti-harassment, anti-discrimination policy. Mortenson takes this matter very seriously and we reported it to local authorities.

"We stopped work today to immediately and directly address this situation with team members and project partners, underscore our team's anti-harassment policy, and restate our expectations for conduct on site. There is a $50,000 reward for information leading to the identification of the individual(s) responsible.

"Mortenson and Meta, formerly Facebook, are committed to creating a culture of inclusion, fostering a diverse workforce, and to maintaining an environment where dignity and respect for everyone on our project is paramount."
Anything else?
After Sgt. Spencer Cannon — public information officer with the Utah County Sheriff's Office — tweeted about the incident, one commenter replied "white lives matter."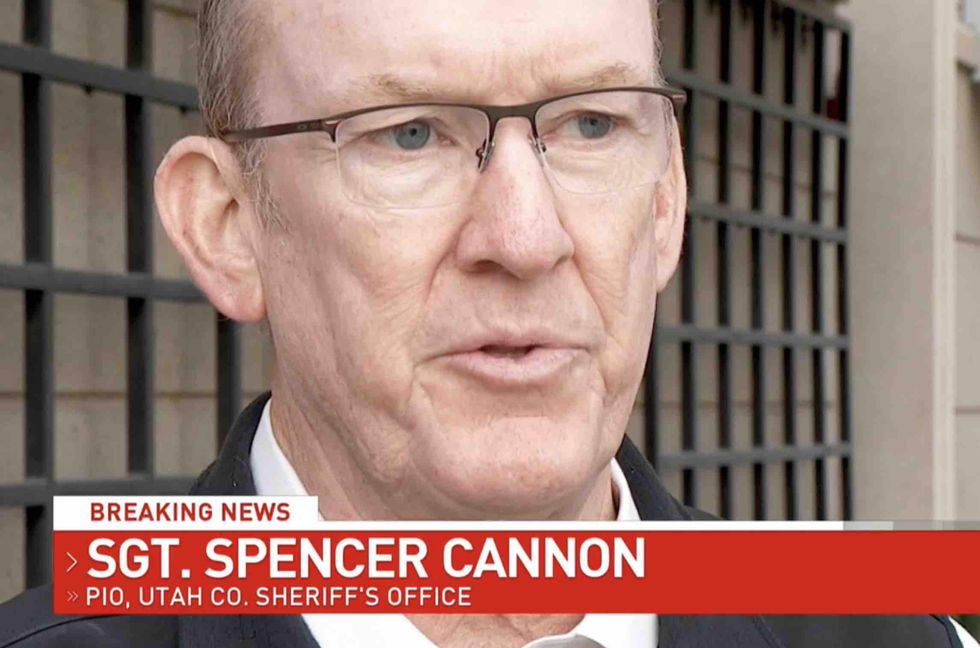 Image source: KATU-TV video screenshot
With that, Cannon answered back, "But we must recognize the fact that people aren't generally writing bathroom wall graffiti that says 'Kill a cracker day 11/29.' So in that light your statement is insensitive at the very least and should be kept to yourself."
Here's the KATU report: